(Last Updated On: 13/04/2023)
Blends of emerald green and turquoise waters snake their way through wild Mangroves in one of the most spectacular locations on Siargao Island, the famous Sugba Lagoon.
A visit to this magical place is fairly straightforward, but there are some things you should know before you go. In this guide, I give you a detailed rundown on everything you'll need to make the most out of this special day trip.
This post may contain affiliate links for the products I mentioned, but as always, all opinions are my own. I make a small commission, at no extra cost to you, when you make a purchase or a booking through these links. This helps to support this space and keep me blogging, which I am so extremely thankful for.
---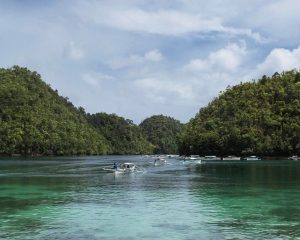 Sugba Lagoon at a Glance
HOURS | 7:00 am – 5:00 pm
TOUR RATES | 1600 PHP ($30 USD): Sugba Lagoon only (see below for the other tour options + prices)
ENTRANCE FEE |  100 PHP ($1.82 USD)
TABLE & CHAIRS FEE |  100 PHP ($1.82 USD)
SUP/KAYAK RENTALS | 200 PHP/hour ($3.60 USD)
SNORKEL GEAR | 200 PHP ($3.60 USD)
---
Where is Sugba Lagoon in Siargao?
Sugba Lagoon is located on a smaller island off the coast of Siargao called Caob Island.
LOCATION | Google Maps
Boats to Coab leave from Del Carmen, which is the main city in Siargao. From General Luna, it's about a 45-minute drive to the jump-off point in town for the tours.
I labeled everything on the map below to give you a good lay of the land.
Use this map to help you navigate to Sugba Lagoon For best use, download this map to your smartphone so you can use it offline (instructions here).
---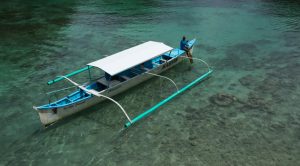 How To Get To Sugba Lagoon
RENT A MOPED | This is the most popular way to get around Siargao and the best way to get to the port in Del Carmen. You can pick up a rental in General Luna for around 350 PHP ($6.30 USD) and park it for free at the port, then pick it up after your tour. It's very convenient and the roads in Siargao aren't difficult to navigate for beginner drivers, which is a huge plus.
TAXI | You can find taxis or tuk-tuks around General Luna, but this option isn't very popular considering the cost. You're better off booking a guided tour if you don't have your own scooter rental, or don't want to drive yourself.
GUIDED TOUR | This is the perfect option that includes transport to and from Del Carmen. Great for those that want to have everything laid out for them and spend a relaxing day at the lagoon. See my recommended tours in the section below.
Driving directions from General Luna to Sugba Lagoon (Del Carmen)
The drive from General Luna to the port in Del Carmen is very straightforward along mild, paved roads.
1. Head east on Dapa-General Luna Road
2. Turn right on Siargao Circumferential Road until you reach Brgy Maasin
3. Go left towards Brgy Tuburan and follow til Brgy Antipolo
4. Turn right back onto Siargao Circumferential Road
5. Follow for 14.3 km (8.8 miles) until you arrive in Del Carmen
Sugba Lagoon Tours
As of now, there aren't many online tours you can book. There are a handful of Sugba Lagoon tours on Viator, however, they don't have any reviews and that's kinda dodgy in my opinion.
There is a tour I found, and given the reviews and credibility, I would book myself: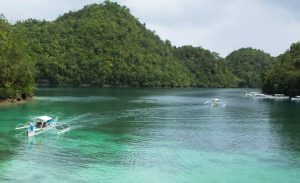 DIY Sugba Lagoon Tour
When I was in Siargao, I crafted my own Sugba Lagoon tour since I was based in Pacifico and all the tours leave from General Luna. It's easy to do yourself if you're traveling on a budget or even if you prefer the freedom of being on your own schedule.
From General Luna, you'll need to pick up a moped rental for around 350 PHP ($6.30 USD). It's around a 45-minute drive, so plan accordingly to get there when the first boat leaves at 8:00 am.
When you arrive at the port, you'll wait in line to purchase your tour, which includes a boat and a driver. The cost of each tour is a flat rate per boat, but you can squeeze up to 6 people in a boat and divide up the cost.
It's actually not too difficult to find people to share a ride with and it's a great way to make some new friends. You do your own thing once you actually arrive, then regroup when it's time to leave, so don't stress too much about vibing with everyone.
Doing it this way saves you a good chunk of money and gives you more choices as there are six different tour options to choose from:
TOUR A (Mangrove View Deck) | A small tour that takes you to a scenic viewpoint of the Mangroves; 600 PHP ($10.90 USD) *plus environmental fee
TOUR B (Mangrove Forest Guided Tour) | Immerse yourself in the Mangroves surrounding Sugba Lagoon; 1600 PHP ($29 USD) *plus entrance fee and environmental fee
*TOUR C (Sugba Lagoon: Jump for the Mangroves) | Swim, paddle, or splash into the azure waters of Sugba Lagoon; 1600 PHP ($29 USD) *plus environmental fee
TOUR D (Sugba Lagoon and Kawhagan Sandbar or Pamomoan Beach) | Your choice of Sugba Lagoon and your choice of the beach or sandbar; 2000 PHP ($36.32 USD) *plus environmental fee & 150 PHP docking fee
TOUR E (Mangrove View Deck, Sugba Lagoon, & Kawhagan Sand Bar or Pamomoan) | Complete tour of Sugba Lagoon, but choose either the sandbar or beach; 2600 PHP ($47.22 USD) *plus environmental fee & 150 PHP docking fee
TOUR F (Mangrove View Deck, Sugba Lagoon, Kawhagan Sand Bar, & Pamomoan Beach) | The full experience of seeing everything Sugba Lagoon has to offer; 2800 PHP ($10.90 USD) *plus environmental fee & 150 PHP docking fee
* = most popular tour (and the tour I booked)
The boat ride to Sugba Lagoon takes about 20-30 minutes and travels through stunning Mangrove forests. The surrounding waters are known for having saltwater crocodiles, however, it's rare to spot them. And not to worry, there are none in the lagoon (;
Once you arrive, your boat will dock at this two-story floating hut where you can find tables and chairs to set your things.
Since there are so many people traveling in and out of the lagoon, grabbing a spot is tricky, and leaving your things unattended can be risky. If you can, pack all your things in a dry bag and keep them with you.
Things to do at Sugba Lagoon
The activities at Sugba Lagoon consist of a whole lot of sunbathing, leisure, and enjoying the scenery. It's a very relaxed day trip since only one portion of the lagoon is open to the public.
– Take a brave leap off any of the high dive platforms
– Rent a kayak or paddleboard to discover hidden corners
– Leisure and work on your tan (remember your sunscreen!)
– Go for a refreshing swim
– Take photos and videos to your heart's content
– Extend your Sugba Lagoon tour to see the Mangroves or nearby islands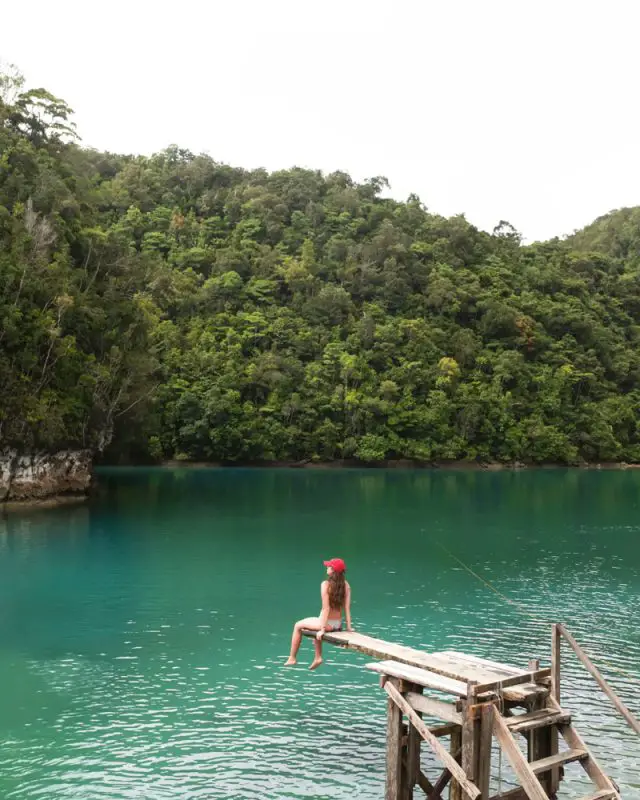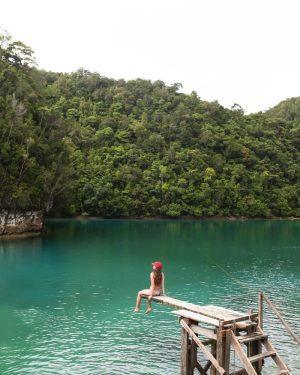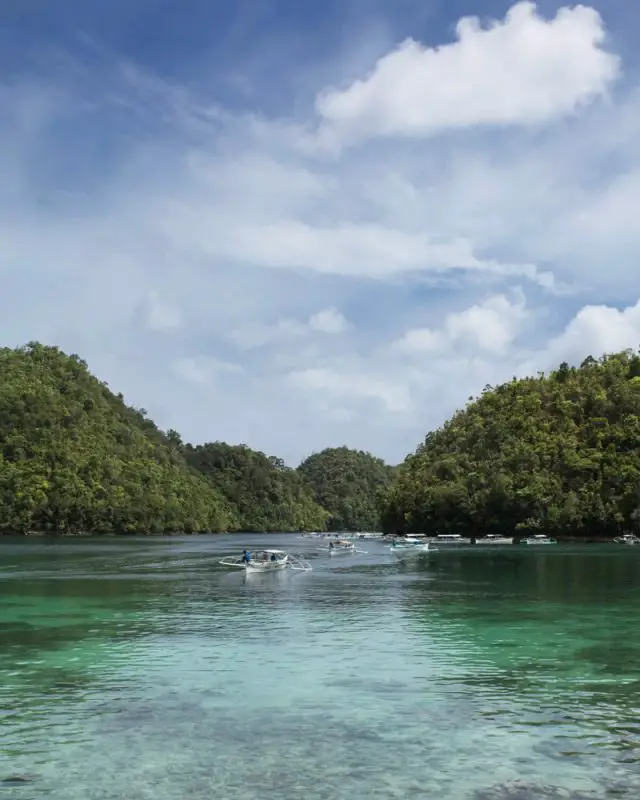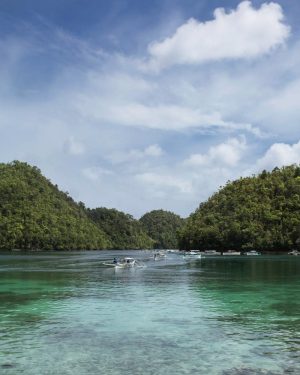 My Experience at Sugba Lagoon
This day actually began hours before we finally arrived in Sugba Lagoon. My friend Kim, who was on the same plane as me and later staying in the same guesthouse as me, joined me and we left our guesthouse at around 7:00 a.m. to make it to the booking house before everyone else.
We didn't actually end up beating a lot of people since we ended up waiting a couple of hours for our boat. What did end up happening, though, is that we joined two other friends, and later two more, to board our boat and we ended up splitting the cost of the boat six ways. So the total cost for the tour per person was around $5, SCORE.
From Del Carmen, it's about a 30-minute boat ride through 4,000 hectares of sanctuary that you'll cruise through before arriving at the lagoon.
Once we arrived in the lagoon, our boat docked at this pavilion/building type of place and we all got off, walked up the stairs, and found a table to put all of our bags and towels.
The first thing you see when you get there is going to be a naturally marked-off area for swimming and other activities, plus a high dive for people to jump off of. We ended up renting paddle boards and were able to get some really cool photos of us gliding through the water.
If you're not interested in paddle boarding there are tons of other options to choose from! Kayaks and bamboo rafts rentals are available too. You can't miss a plunge from the spring-loaded high dive.
Box Jellyfish Sighting
There is a handful of harmless orange jellyfish floating around Sugba Lagoon, but I was a little shocked to stumble across a Box Jelly near the back of the main swimming area. If you're not familiar with a box jellyfish, it is one of the most deadly animals in the ocean and it is responsible for more deaths than sharks… Safe to say a sting from one is pretty lethal.
I don't think that they frequent the lagoon, but I did notify some of the workers so that someone didn't get hurt. I have no clue if it was removed from the water, but I think it's worth mentioning so you keep your eyes peeled during your visit. Keep in mind this was a few years ago, so it's more than likely safe now.
Where to stay in Siargao
Since Sugba Lagoon is experienced as a day trip, you'll want to find accommodation in General Luna since this is where all the tours leave from. The options in this area are the best on the island and next to all the best places to eat and drink, so it's the quintessential choice when exploring Siargao.
ILAKAI HOSTEL | This hostel is next to all the action in General Luna. You're a stone's throw away from the Cloud 9 surf break and General Luna Beach. Free parking, Wifi, a shared lounge, terrace, restaurant, and cocktail bar are huge perks for this budget stay. Another fantastic option is the Mad Monkey Hostel.
MANGO TANGO VILLAS | These modern and clean villas are halfway between the Cloud 9 surf and the main area of General Luna. Each one comes with free Wifi, a fully-equipped kitchen, a washing machine, a garden, and a shared lounge. You can even rent bikes directly from the property for an easy way to get around the island.
KERMIT SIARGAO | Live like a local at this secluded oasis that you won't find on any booking site… Maybe one of Siargao's best-kept secrets. With the #1 surf school in Siargao, a famous onsite restaurant, tour packages, and rooms for a variety of budgets, Kermit genuinely has it ALL. Rent paddle boards have a zen yoga sesh, or even learn how to free dive directly through the property.
NAY PALAD HIDEAWAY | This all-inclusive stay is Siargao's most luxurious escape that's more than worth the splurge. Included in your stay is access to a spa, fitness center, private beach, paddle boarding, surfing, island hopping, and cycling. You name it, it's included in your stay. Their onsite bar and restaurant are the perfect pair to unwind at the end of your day.
Hey there! I have even more amazing General Luna recs. in my guide on Where To Stay in Siargao!
Best Time To Visit Sugba Lagoon Siargao
Sugba Lagoon is a year-round travel destination, but you'll have the best experience during the dry season from November to April.
You can visit during the wet season, but check the weather before so your day doesn't get rained out.
I visited Sugba Lagoon back in 2018 when there were minimal crowds, but I cannot say the same for today as Sugba Lagoon has become very popular.
With that being said, arrive early and aim to catch one of the first boats into the lagoon to ditch the crowds.
Hey there! You'll find my guide to the Best Time To Visit the Philippines useful to help you plan your trip as it breaks down the weather around the country month-to-month in detail.
What To Pack
These are a few day trip essentials you'll want for a comfortable visit to Sugba Lagoon.
WATERPROOF BAG | Definitely essential to keep all your things together and dry since the picnic areas get a bit wet.
REUSABLE WATER BOTTLE | A bottle with a filter is ideal so you can stay hydrated throughout the day with clean water.
TRAVEL TOWEL | Microfiber is 100% the way to go as it dries fast and is really lightweight.
SUNSCREEN | This sunscreen is my go-to for all my adventures outside and it actually protects my criminally pale skin!
SUN HAT | There is limited shade in the lagoon, so you'll want a hat with UV protection.
SANDALS | If you're looking for an all-around travel sandal these are perfect and stylish.
SNACKS | Fruit from local stalls is top tier during a hot day on the lagoon.
CASH | If you want to rent a kayak or paddleboard.
Tips for Visiting Sugba Lagoon
Arrive early and get on the first boat | The first boat to Sugba Lagoon leaves from Del Carmen at 8:00 am, so leave around 7:00 am to ensure you get a good place in line. Although don't be surprised if it's already busy when you arrive.
Be patient | Even if you arrive early, expect a queue to get a boat. And note departure times are tentative.
Visit on a sunny day | Sugba Lagoon is the most spectacular when the sun is high in the sky, magnifying the colors of the lagoon. When I was here it was slightly overcast for half the day, and while beautiful, it wasn't like all the pictures you see so keep that in mind.
Bring your drone | I think the lagoon is even more spectacular from above!
Eat a good breakfast | If you're only visiting Sugba Lagoon and not extending your tour to other areas, you'll be done around lunchtime. A hearty breakfast will tide you over, then you can pick up lunch at the port in Del Carmen or eat when you get back to General Luna.
Pack snacks | Any day trip is not complete without a few snacks, especially when you'll be swimming, diving, and kayaking.
Plastic is not allowed | Any plastic of any kind is not permitted on the boats. They will check before you board and make you get rid of anything that isn't allowed.
Watch out for jellyfish | There are a handful of harmless orange jellies floating around the lagoon, so keep your eyes peeled!
---
HELPFUL GUIDES FOR YOUR TRIP TO THE PHILIPPINES:
– 30 Travel Essentials For Backpacking Southeast Asia
– 50 Philippines Travel Tips For An EPIC Trip
– 16 Things That Surprised Me While Traveling The Philippines
– The Best Time To Visit The Philippines
– The BEST Philippines Packing List: What To Pack For The Tropics
LOOKING FOR DESTINATIONS IN THE PHILIPPINES? CHECK THESE OUT:
– The Perfect Philippines Itinerary For 2 Adventurous Weeks
CEBU
– Tumalog Falls: Cebu's Unmissable Waterfall
– Canyoneering In Cebu: Epic Cliff Jumping
– Exploring Kawasan Falls on Cebu (Without the Crowds)
SIARGAO
– Island Hopping in Siargao: Guyam, Daku, + Naked Island
– Where To Stay On Siargao Island For A Dreamy Stay
– TakTak Falls: The Only Waterfall On Siargao Island
DUMAGUETE
– Apo Island Day Trip: Snorkeling With Sea Turtles
– Casaroro Falls in Valencia: Hidden Waterfall Near Dumaguete (FULL GUIDE)
SOUTHERN LEYTE
– Where To See Whale Sharks Ethically In The Philippines
---
WHAT ARE YOU MOST EXCITED TO SEE WHILE EXPLORING SIARGAO? SHARE WITH ME IN THE COMMENTS BELOW!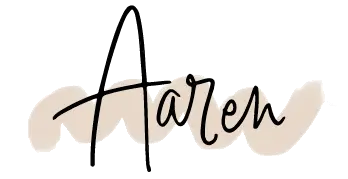 DID YOU FIND THIS GUIDE TO SUGBA LAGOON USEFUL? SAVE IT FOR LATER!