(Last Updated On: 19/07/2022)
The Philippines is one of the most underrated countries in Southeast Asia. Made up of over 7,000 islands, this tropical paradise is filled to the brim with white sand beaches, the clearest water you've ever seen, and island hopping tours in every corner you'll find yourself exploring. During my two weeks in the Philippines, I realized there were a lot of things that I either wish I had packed or at least received a heads up about *coughs* I'm looking at you, toilet paper.
With this carefully curated Philippines packing list, you'll find everything you need to feel comfortable, healthy, and eco-friendly while traveling around some of the most beautiful islands in the world. While planning what to pack for most other places can be rather seamless, the Philippines requires a little bit more elbow grease because you will seriously underestimate the amount of time you'll be in transit on a ferry, plane, boat, or jeepney. While you pack you'll want to keep mobility in mind, but this packing list is full of all the essentials you'll need, in addition to the regular ol' packing list items, so since I did all the dirty work for you, you can kick back with your cup of coffee, download my printable Philippines packing list, and be fully prepared for your trip!
Scroll to the end of this post for more Philippines travel resources like the best time to visit, travel tips, and more!
This post contains affiliate links for the products I mentioned, but as always, all opinions are my own. I make a small commission, at no extra cost to you, when you make a purchase or booking through these links. This helps to support this space and keep me blogging, which I am so extremely thankful for.
---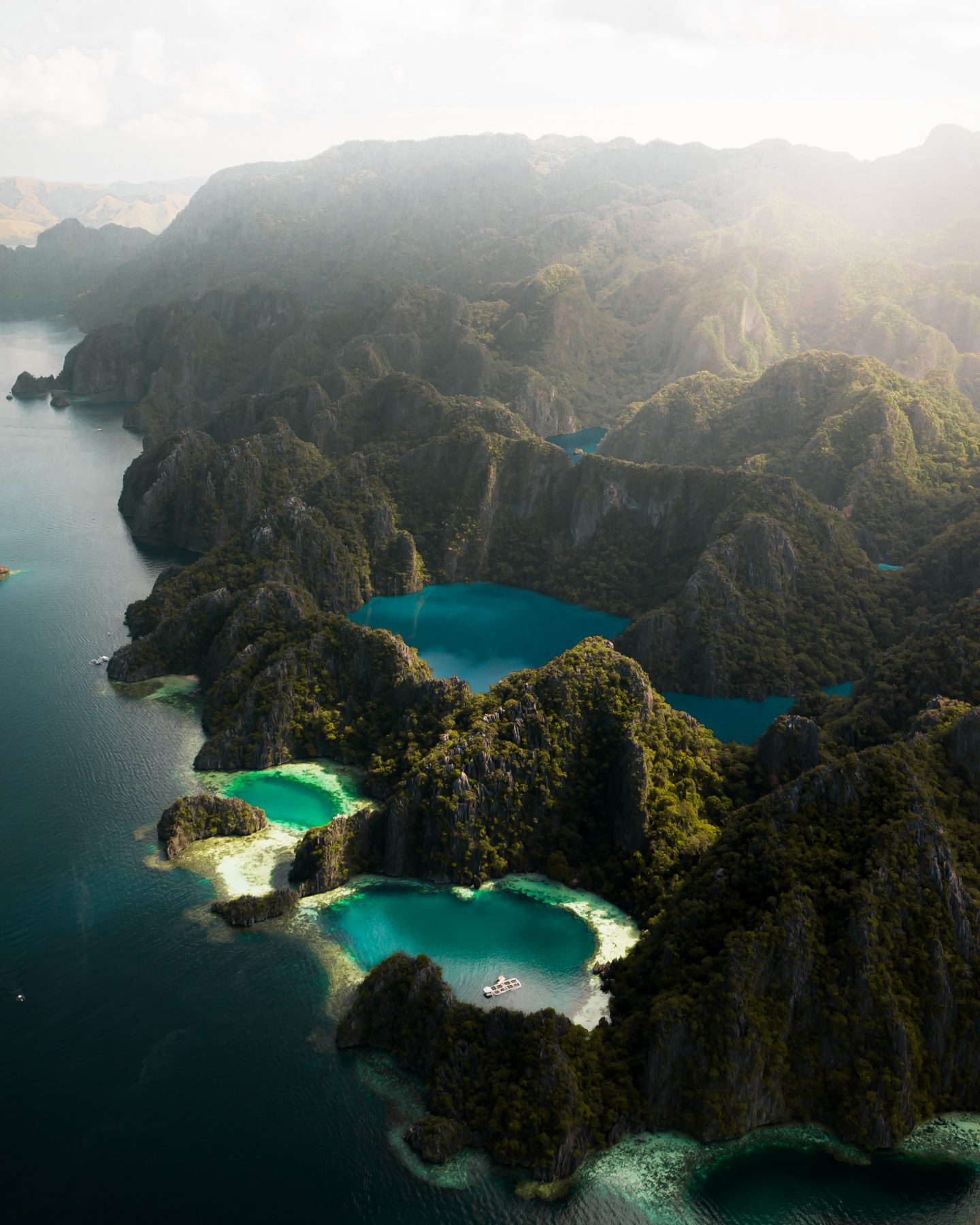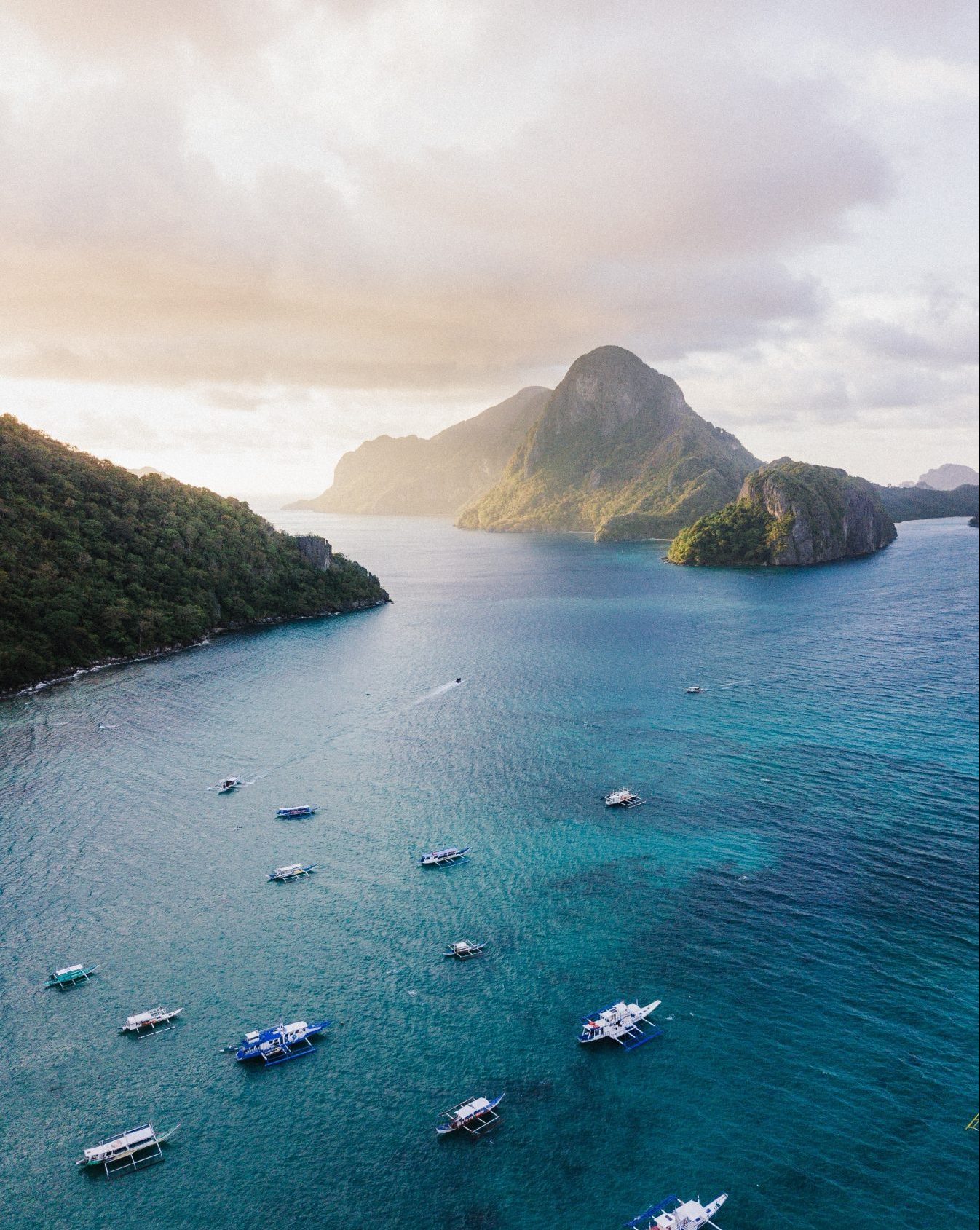 What To Pack Your Things In
One of the most important things you want to consider when packing for the Philippines is mobility. I've noticed most Philippines itineraries involve a lot of movement between islands, so there is a large chance yours does as well. Aim to pack light and you'll be grateful for the lack of weight when you're lugging bags on and off scooters, jeepneys, ferries, planes, and tricycles. The first thing to consider is what kind of bag to bring because that will dictate how and what you pack.
– CARRY-ON SIZED BACKPACK
I have used the same carry-on backpack since my first solo international trip to Bali in 2017 and that is my beloved Osprey Fairpoint 40L Backpack. This bag has been THROUGH IT. I have been nothing but rough on this bag and it still looks brand new. It's my favorite for more adventurous trips because it's small enough to be taken as a carry-on, so no need to check a bag, but big enough for any length of trip. While most backpacks are a pain to take traveling because they open from the top, this bag opens just like a suitcase! It's one of my favorite aspects of the backpack along with its laptop sleeve and a small zippered pouch for wet/dirty items. Most importantly, Osprey bags come with a lifetime warranty!
– CARRY-ON SUITCASE
If a backpack isn't your style or you aren't moving around as much, a carry-on suitcase is a fine alternative if that's your travel style. Personally, I never travel with a suitcase unless I am going on a city break because most of my trips are fast-paced and adventurous, so a suitcase doesn't always fit into that mix, but when and if I do, you'll see me with an AWAY Suitcase. They really thought of it all when they created this suitcase: built-in luggage locks, detachable portable charger, and even a laundry bag comes with this suitcase. It's worth buying if you're on the market for a nicer suitcase and will fit aboard most budget or smaller airlines, which the Philippines is kind of known for.
– DRY BAG
A dry bag is one of the most essential items on this Philippines packing list. This is nice to have for island hopping tours and beach days in general. If you don't have one you can pick one up after you arrive. You'll be able to pick one up for very cheap at any beach or more touristy spots.
– PACKING CUBES
Traveling and packing cubes are like peanut butter and jelly. These are a universal staple in any and all types of travelers' arsenal because they make organization and outfit selection a breeze. I try to whittle all my clothing options into these three cubes and it helps me save space and travel lighter.
– TOILETRY, LAUNDRY, + SHOE BAG
Look. I never thought I would see the day where I became passionate about a toiletry bag, or any travel bag for that matter but, here I am. My go-to bags for travel are by Tom Bihn, a company based out of Seattle. The Spiff Kit is my field-tested and approved toiletry bag no matter if I am camping, backpacking, on a city break, or even doing something local like spending the night at a friend's apartment. This bag comes with four refillable containers for creams, lotions, etc., a hook so you can hang this bag anywhere, and a durable design unlike a lot of other bags. I like to pack reusable silicone bottles for my shampoo and conditioner. After a trip, I wash this and it looks brand new!
One of the biggest game-changers for my travel set-up was a laundry bag. If you only use packing cubes, then you end up mixing your dirty and clean clothes together, so I use a laundry sack to keep organized. I also recommend bringing along a bag or some type of shoe bag so your dirty shoes don't get all over your clothes. These seem frivolous, but they actually do wonders for keeping your bag clean and organized.
---
What To Wear In The Philippines
I like to pack fabrics that are better suited for hot weather like cotton, linen, hemp, or wool. These are going to help you keep cool and wick away sweat to avoid rashes. Trying to pack for tropical destinations can be a maze, especially if you haven't encountered this type of weather before, but keep those fabrics in mind and it'll guide you in the right direction once you start packing.
Year-round, the Philippines' temperatures will stay in the lower to mid-80s, and depending on the month, the humidity can be actual h*ll on Earth. I visited at the end of March, going into April, and I couldn't believe how hot it was, so here is what I recommend so that you are comfortable. Don't forget other essentials like bras and underwear… I don't think anyone forgets to pack those, but you never know.
– LIGHTWEIGHT DRESSES
One of the best ways to beat the heat in the Philippines is by packing lightweight dresses. Most notably they're breezy, but since you'll be spending most of your time at the beach, on an island, underneath a waterfall, etc., these strip on and off easily and dry fast too which is why they're a perfect clothing item for this Philippines packing list. They're one of my favorite things to wear in hot weather and it makes putting a cute outfit together a piece of cake.
– TOPS & BOTTOMS
Because the weather in the Philippines can get so hot, packing loose-fitting and breezy outfits are key. For tops, you want to be comfortable, but you also don't want to scream "tourist". These Patagonia Capilene tops and tank tops are perfect for exploring in hot weather. Since they're made from 100% recycled polyester, they're going to dry quickly and they won't stick to your body when you start sweating. Button-up tops are also a great option since you can get a good breeze rolling through because trust me, you'll want that.
When it comes to traveling around the Philippines, you want to pack bottoms that are adventure-friendly, quick-drying, and comfortable. My favorite shorts for travel are Patagonia Baggies. They're an all-around bottom no matter what you're doing. They're made from recycled nylon, which will dry quickly under the sun, and you can get them with a longer or shorter inseam depending on your preferences. Did I mention that they also have POCKETS? Ground-breaking, y'all. I wear the black and Joya blue colors, and every year I look to add another to my collection.
An honorable mention is some type of long sleeve top or bottom because for me I always get ROASTED by the sun before I tan. As much as you'll want to stay in a tank top and shorts, protecting your skin is just as important, and if you do burn badly, you're going to want something to cover it up so that you don't make things worse. These travel pants are water repellant, protect skin from harsh UVA/UVB rays, and are made from quick-drying nylon.
– LIGHTWEIGHT RAIN JACKET
Even if you're visiting the Philippines in the dry season, there is always a chance of rain, especially if you're in the northern regions closer to Manila. Since this is more of a just-in-case item for your packing list, you're going to want something that packs down super small and doesn't take up much space. This rain jacket does exactly that. It's tried and true in the outdoor community, so you know you can trust this to keep you dry and cool in those afternoon storms in the tropics. I wish I would have had something like this when I went on my whale shark tour because we got drenched on the way back to the guesthouse and the ride was freezing.
– TRAVEL SHOES
For the Philippines, you're going to want walking shoes that are comfortable and will keep your feet cool. I wore sandals for the entirety of my trip for convenience sake, and because tennis shoes didn't match any of my outfits, but I've heard amazing reviews for All Birds shoes for travel. However, my best recommendation is a comfy pair of sandals. You're going to be hot and wet for the majority of your trip, so travel sandals make the most sense.
When most people think of going to the beach or a tropical place in general, the first thing they think to pack are flip flops, but that is the biggest mistake you could make while gathering what to pack for the Philippines. When you're swimming underneath waterfalls, flip flops are going to slip right off your feet and float to the surface of the water, so you want something more robust like a water shoe or sport sandal. My favorite sandals are Xero Shoes because they're light but sturdy and roll into the size of a gracious stuffed crepe, taking up minimal space in my bag. I've also heard a lot of great things about the Teva Tirra Sandals for travel.
---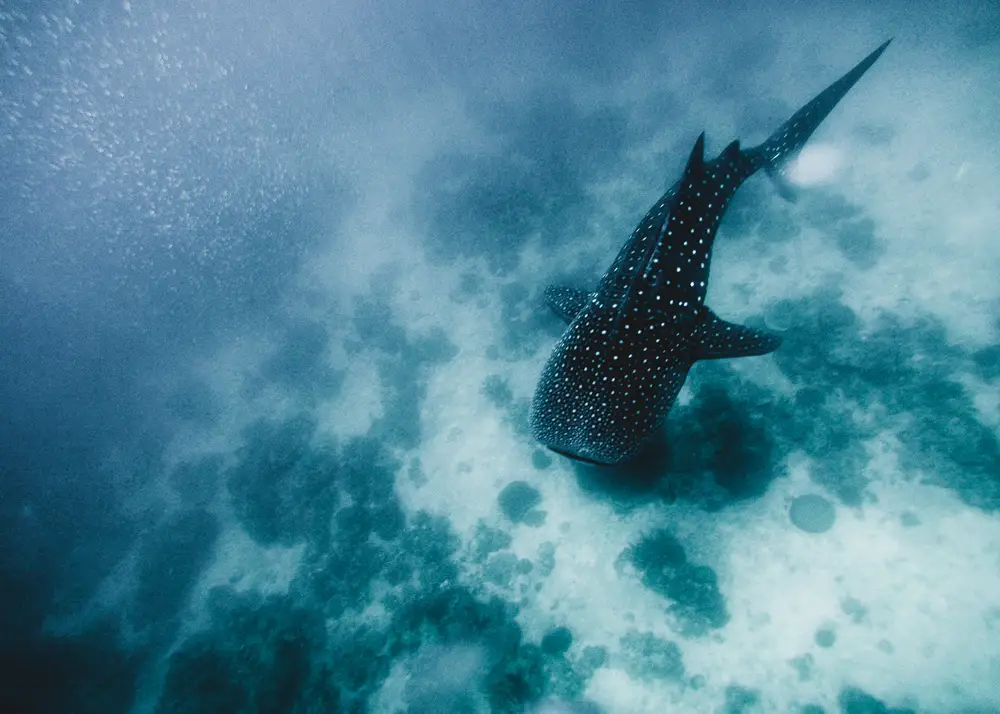 Toiletries, Laundry, & other Essentials
I am a huge believer that a proper selection of toiletries can improve your trip tenfold. I don't list absolutely everything on this list because some are self-explanatory, but these will help you feel clean and fresh on your trip to the Philippines.
– SHAMPOO & CONDITIONER
Any of your favorite hair care products are more than likely unavailable in the Philippines so I recommend packing what you use at home. I had to buy a 2-in-1 shampoo and conditioner bottle at a 7/11 and let me tell you, I will never risk running out of shampoo abroad again. I prefer to pack solid hair products because they last a long time, get through airport security seamlessly, and will never leak all over your toiletry bag. I know LUSH is one of the few stores that sell these in a physical location, but I buy my favorite solid shampoo bar and solid conditioner bar online. My genetics gave me chronic dry-scalp three-hundred out of the 365 days in a year, so those are my essentials so I don't bring any snow to the tropics if you're catching my drift.
– CASTILE SOAP
Ladies and gentlemen, I present to you the swiss army knives of soap, Dr. Bronner's 18-in-1 Castile Soap. I don't know what I was doing before I had this in my life because this stuff cleans ANYTHING and EVERYTHING. What I love most about this soap is that it's extremely concentrated so very little goes a very long way, making it last for the entirety of your trip. No more soggy soap bars, just this small bottle of magic. I mainly use it to wash my face, body, and my laundry. It's come in handy in so many different ways and I never travel anywhere without this stuff.
– MOISTURIZER
A gentle and lightweight moisturizer is crucial for hot weather, especially when you'll be layering sunscreen over the top of it. OSEA Atmosphere Cream protects my skin against the harsh UVA/UVB rays in the Philippines and helps protect my skin from sun damage.
– TOOTHBRUSH/TOOTHPASTE
This one is a little self-explanatory. Be sure to pack your toothbrush and toothpaste to keep your mouth so fresh n' so clean.
– STAINLESS STEEL RAZOR
It's the 21st century… There is no reason to be sleeping on stainless steel razors STILL. Why spend fifteen to twenty dollars a month on crappy plastic razors that suck after one use when you can buy a quality stainless steel razor that will last for the rest of your life? I've had mine for almost five years now and it's one of the best decisions I've made. Replacement blades are cheap and I get a consistent, clean shave every time. The only caveat with these is that TSA will take these if you try and take them on your carry-on bag, coming from someone that had to travel through Iceland looking like a caveman.
– DEODORANT
You're going to be sweating roughly 99% of the time in the Philippines. The weather is hot and the humidity is brutal, so pack your favorite deodorant to keep you stench-free. My Booda Organics deodorant is the ONLY plastic-free and natural deodorant I've tried that actually works. Seriously, I've tried probably every single option on the planet AND suffered through extreme BO, so this stuff is FIELD-TESTED.
– MENSTRUAL CUP
Ladies before you go, "that's weird", and completely rule out the LIFE-CHANGING aspects of a menstrual cup, hear me out. I used to be in the same boat thinking that this was the most bizarre thing, but after trying it out over five years ago, I have never gone back to disposable feminine products. What made such an impact on my travels with this product is that I can wear it for up to 12 hours and never worry about leaks. So those days where I am island hopping, jungle trekking, or out on other adventures aren't interrupted by my cycle. Also, disposable feminine products are difficult to find in the Philippines, so you want to make sure you pack this for peace of mind.
Different cups work differently for everyone, but this is a great one to try out because Saalt donates 2% of their revenue towards providing reusable period care options, educational scholarships, and life skills training for women in communities all over the world.
– TRAVEL TOWEL
Another one of the most important things to pack for the Philippines is a microfiber travel towel. This one folds up into a tiny square and dries almost instantly, making it perfect for beach days, snorkeling, or hiking.
---
What To Pack to Stay Safe & Healthy
There are a few things that I simply will not travel without for a fail-safe and extra reassurance in unfamiliar places. I used to never travel with travel insurance or a travel credit card, and now that I have experienced the ease of having both of these things with me, you'll never catch me traveling without them.
– TRAVEL INSURANCE
This is the most important thing that should not be left off your Philippines packing list. I never travel anywhere without travel insurance. You really think you're indestructible until your luggage is lost, flights are delayed, or something worse. My trusted travel insurance, and a cult favorite for fellow travelers, is World Nomads! I love that they're affordable no matter the trip duration and they cover a wide variety of activities and incidents.
– TRAVEL CREDIT CARD
One of my favorite ways to save money for traveling is by using my Chase Sapphire Preferred Credit Card. Every purchase earns me points to use for booking future trips or cashback. The card comes with plenty of perks but what I am most grateful for when I travel are protection for trip cancellation and delay, flight interruption, lost luggage reimbursement, and car rental insurance. I wish I would have traveled with this card sooner because it has changed the way I travel!
– SUN PROTECTION
Some of the most important items that you should pack for the Philippines all involve sun protection because the sun exposure here is intense. I recommend some type of baseball cap or a sun hat to protect your face, minimum SPF 30 sunscreen, and lip balm with SPF.
---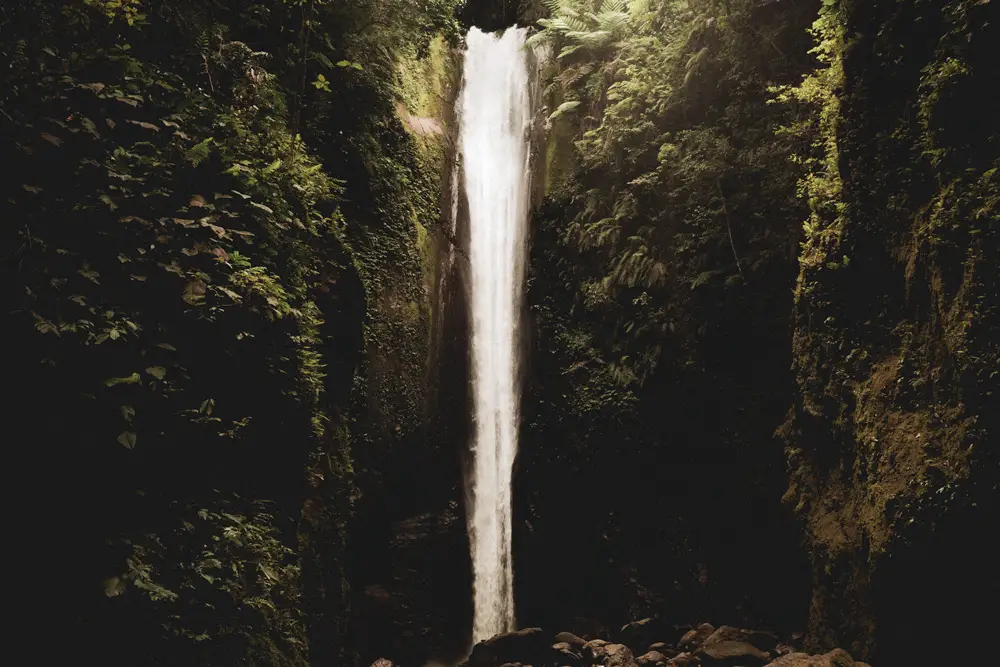 What To Pack To Stay Connected
In a perfect world, I could travel cell phoneless, with only a film camera in my bag, hanging onto each fleeting moment, but nowadays I have to run this blog and that comes with lugging around an obnoxiously heavy camera bag. You don't need to have a bunch of different gadgets for the Philippines, but here are some travel-friendly essentials I think you'll want to bring with you.
– POWER ADAPTER
The last thing you want to happen when you arrive in the Philippines is to get to your hostel or guesthouse and not be able to plug in any of your electronics because you didn't pack an adapter. Other countries and regions have different plugs, so you want to make sure your adapter is compatible and can handle the wattage differences. This universal adapter has always worked wonders for me and it keeps me covered no matter where I travel to.
– EXTERNAL BATTERY
My cellphone is one of the most important items on a packing list because it allows me to stay connected. However, when I am pulling up language translations, maps, travel documents, directions, email confirmations, etc., my battery tends to run out faster than I'd like, so an external battery is super important. When I travel, my phone feels like a safety net in some ways, so keeping it charged gives me peace of mind, especially as a solo female traveler.
– COMPUTER
I am one of those pretentious-looking people that travel with their overpriced Macbook, but I have to run my blog when I travel so that's why this is necessary for me to lug it along, unfortunately. Looking down the road, I would love to get something a little lighter like a Chromebook. It weighs so much less and it's way more under the radar than a shiny, and rather large, Apple computer. That apple logo is like a massive bat signal for "steal me". Chromebooks are pretty inexpensive and kind of come with built-in theft protection because let's be honest, who is going to steal a computer worth only like $200? Probably like two people.
– CAMERA
When I am looking to pack for any trip, my camera is always the first thing on my packing list. These days, you don't need a fancy camera by any means because the quality of smartphone cameras is kind of insane, but I am someone that enjoys photography, so I always bring my DSLR Camera. With inter-island travel, something small and lightweight is going to be your best friend, coming from someone that lugged around a 20-pound camera bag for two weeks. The Canon G7 X is an amazing little camera for land adventures. I recommend a GoPro for all your island and water excursions.
Be sure to pack extra batteries, charging cables, lenses, and your favorite travel tripod!
---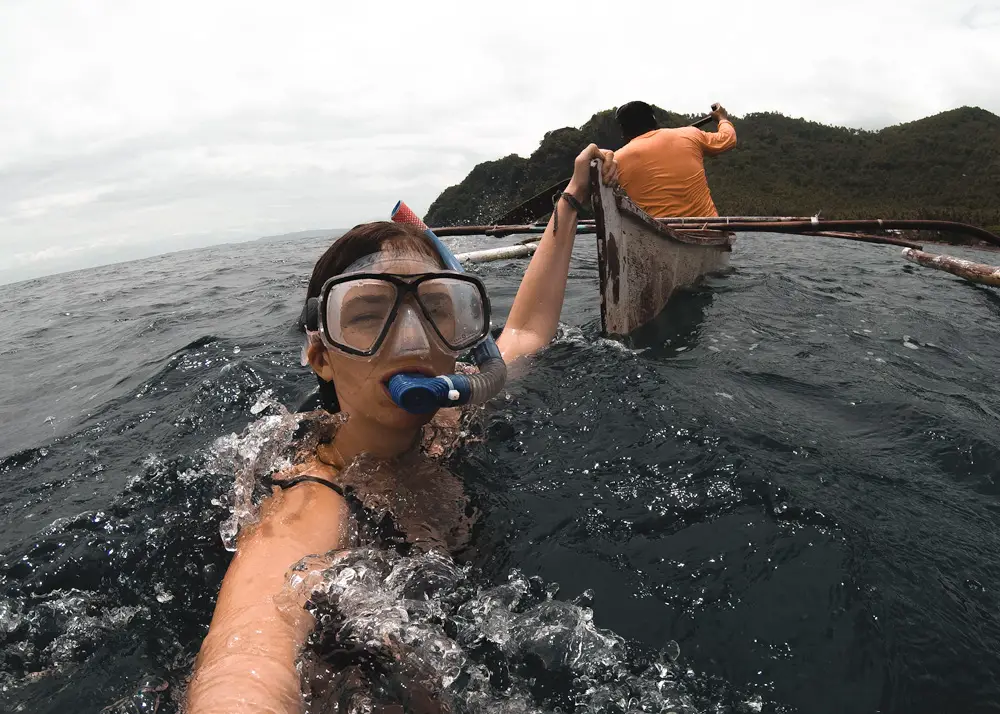 What To Pack To Reduce Waste
One of the number one things I try to prioritize when I am traveling is to reduce as much plastic waste as I can. On this Philippines packing list, it shows up mainly in the toiletries, but there are endless ways to help travel more plastic-free. When I was traveling around, I found these products to be the most useful during my ventures. A lot of countries in Southeast Asia suffer so much from plastic pollution already, so any small bit helps.
Since tap water isn't potable in The Philippines, you may be tempted to just buy the overwhelmingly cheap plastic water bottles at marts. Please do not do this. Not only does The Philippines doesn't have reputable trash services, but constantly buying plastic water bottles is extremely wasteful and once you throw them away they are highly likely to end up in the ocean because of illegal dumping by trash collectors or open dumpsites near waterways. It's a serious issue and to help keep these islands clean, please consider bringing along a reusable water bottle to refill at your hostel or guesthouse before you head out on your day's adventures.
Going along with the same theme of the reusable water bottle reusable utensils will also come in handy if you pick up takeaway, munch on some street food, or if you want to avoid using a plastic utensil set elsewhere. These came in handy quite a bit for me since I ate A LOT of fruit on my trip so having my own wares was great for being able to eat on the go!
One of these bad boys comes in handy for travel as a whole, but with the number of fresh coconuts you're going to be drinking, you're going to want a reusable straw. This way you can avoid wasting plastic and be more sanitary. Most vendors separate the coconuts and the straws after collecting them and the skeptic in me wants to think that they don't reuse the straws, but I can never be sure, so pack this to avoid the headache and possibly the germs.
---

More essentials to help you reduce waste in the Philippines.
---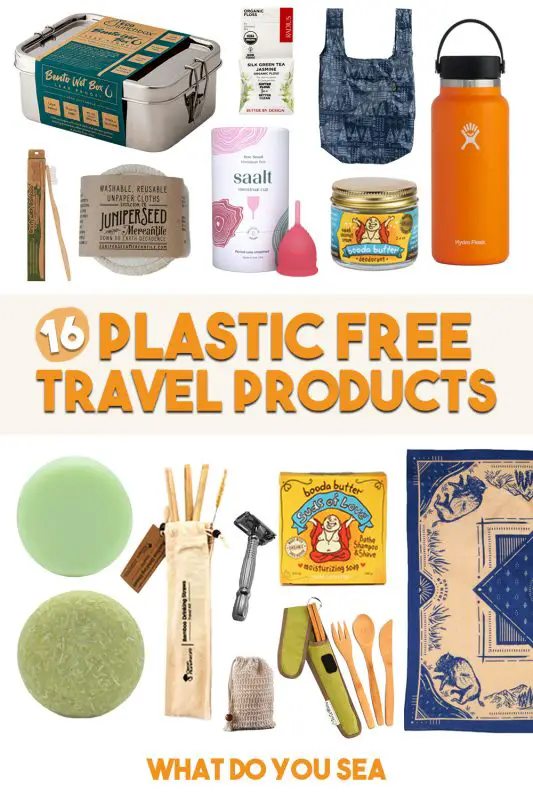 – TOILET PAPER ROLL
It took me around four trips to bathrooms with limited or zero supplies to finally get the message that toilet paper is a luxury in the Philippines. Once you arrive, and before you do anything else, find a 7/11 and pick up a roll to stash in your bag. You're going to encounter a lot of surprises while traveling the Philippines, but you don't want a lack of toilet paper to be one of those!
– HAND SANITIZER
Like toilet paper, a lot of bathrooms in the Philippines don't have soap, so it's best to bring your own hand sanitizer to stay clean. Plus, you'll encounter heaps of island puppies and it's important to clean your hands after you're done playing with them.
– REUSABLE BAG 
A reusable bag has become a staple for every trip that I go on, but I found one to be particularly handy in the Philippines. Whether I was grabbing some to-go pastries for breakfast, buying pineapple and mangoes from a local fruit stall, or going out the door for one of my morning surf lessons, I was glad that I had one of these with me. This bag packs down into a smaller bag that you can clip onto your day bag for easy access.
– BUG SPRAY
From lagoons to beaches, bugs are going to turn you into an all-you-can-eat-buffet, so packing a bug spray that works is crucial.
---
HELPFUL GUIDES FOR YOUR TRIP TO THE PHILIPPINES:
– 30 Travel Essentials For Backpacking Southeast Asia
– 50 Philippines Travel Tips For An EPIC Trip
– 16 Things That Surprised Me While Traveling The Philippines
– The Best Time To Visit The Philippines
LOOKING FOR DESTINATIONS IN THE PHILIPPINES? CHECK THESE OUT:
– The Perfect Philippines Itinerary For 2 Adventurous Weeks
CEBU
– Tumalog Falls: Cebu's Unmissable Waterfall
– Canyoneering In Cebu: Epic Cliff Jumping
– Exploring Kawasan Falls on Cebu (Without the Crowds)
SIARGAO
– Island Hopping in Siargao: Guyam, Daku, + Naked Island
– Where To Stay On Siargao Island For A Dreamy Stay
– How To Spend A Day At Sugba Lagoon
– TakTak Falls: The Only Waterfall On Siargao Island
DUMAGUETE
– Apo Island Day Trip: Snorkeling With Sea Turtles
– Casaroro Falls in Valencia: Hidden Waterfall Near Dumaguete (FULL GUIDE)
SOUTHERN LEYTE
– Where To See Whale Sharks Ethically In The Philippines
---
HAVE YOU TRAVELED TO SOUTHEAST ASIA? SHARE WITH ME IN THE COMMENTS BELOW!

DID YOU FIND THIS PHILIPPINES PACKING LIST USEFUL? SAVE IT FOR LATER!