(Last Updated On: 24/11/2021)
Southeast Asia has been one of the largest traveler hubs for decades now, and if you're planning a trip to do a little bit of soul-searching, island hopping, jungle trekking, and street food devouring adventures, then you have come to the right place for all the absolute essentials you're going to need that are going to make your trip go a whole lot smoother. My ultimate goal for you is for the only worry you have is where your next coconut is going to be coming from. These products are going ease pretty much all of the stresses of travel, like using the bathroom and realizing that there isn't any toilet paper and getting sick after a questionable street food stall in Thailand. After traveling through the region on and off these last couple years, I have realized that there are certain things that you can't omit from your travel arsenal if you want all your bases covered. So, without further ado, let's dive into my top travel picks for navigating Southeast Asia: luggage, toiletries, clothing, eco-friendly items, technology, and overall safety.
This post does contain affiliate links for the products I mentioned, but as always, all opinions are my own. I make a small commission, at no extra cost to you, when you make a purchase or booking through these links. This helps to support this space and keep me blogging, which I am so extremely thankful for.
Looking for more resources for traveling Southeast Asia? Check out these for more trip inspiration!
---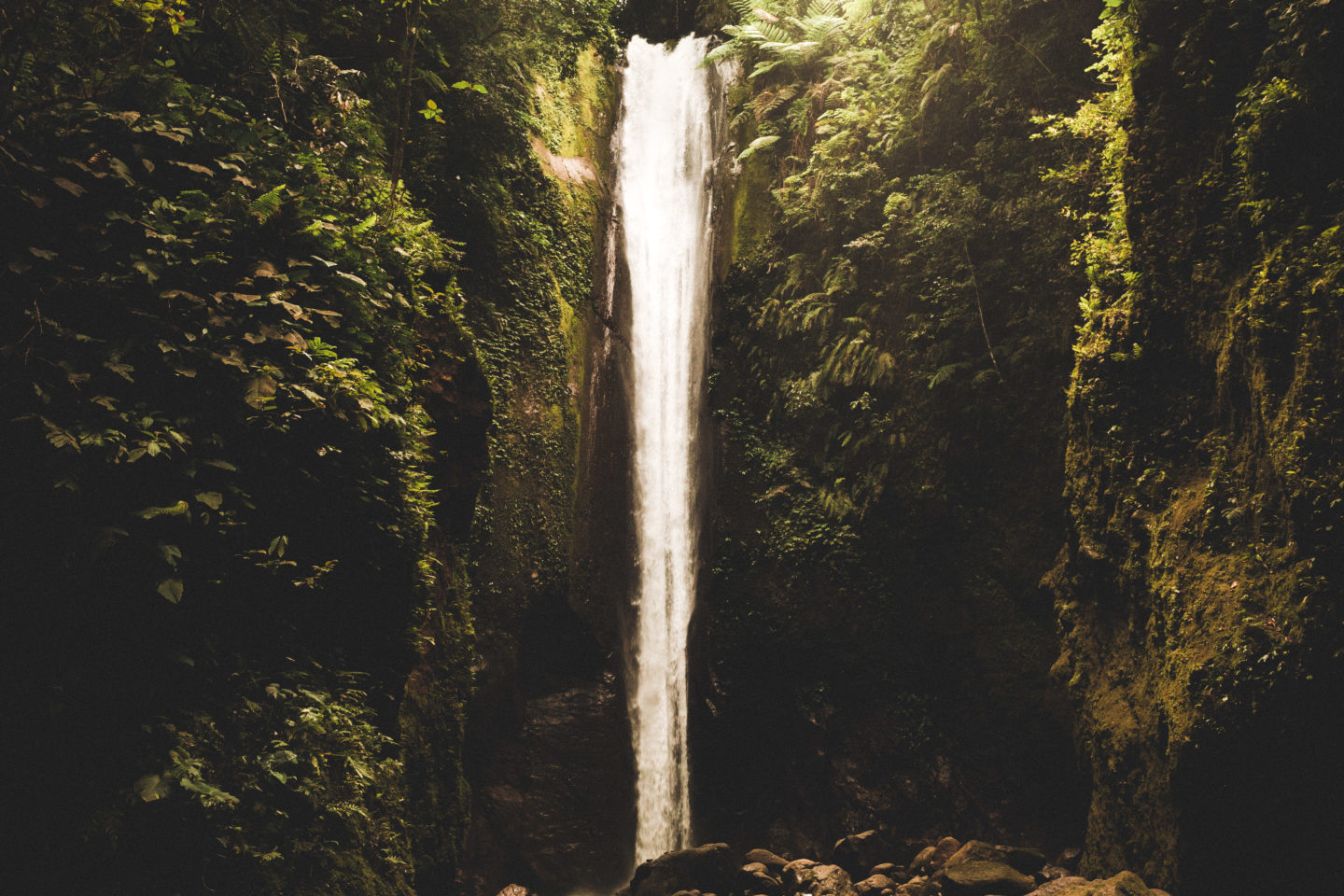 What To Pack Your Items In
---
1 | Travel Backpack 
Your luggage is going to either make or break your trip, and that is why it is absolutely essential that you ditch the suitcase and invest in a quality travel backpack. The last thing you want to be doing is trying to navigate dirt roads on a moped while trying to figure out how you're going to get your rolling suitcase from point a to point b. One key thing to remember when buying a backpack is to find the size that suits your travel needs, but 40L-55L tends to be the sweet spot for most travelers and you shouldn't need any more than that. My tried and true brand is Osprey because they are durable and practical. My Osprey Farpoint 40L (although I am looking to upgrade to the Eja 58L for a little more room) is still in pristine condition after rocky boat rides, dusty roads, and A LOT of manhandling, but I know other travels swear by brands like Deuter, North Face, Patagonia, Tortuga, and Nomatic. If you need more helpful information for choosing the best backpack for your travel needs, this article does a great job of listing the top travel backpacks and the key features that you may want for your travel style.
Whenever you go on day trips and other excursions, you're going to want something small that still has the ability to hold all your things. You also want something that is lightweight and packable for whenever you're not using it. Since I carry around a lot of photography gear when I travel, my camera bag sort of doubles as a day pack and camera bag, which I love, but if you don't need a bunch of equipment as I do, a 15-20L adventure bag, backpack, or a small shoulder bag will work just fine. It's called a "day" pack for a reason, so it should hold everything you need for a day trip. If you're going on more rugged, outdoor adventures, you'll want to purchase a dry bag that will protect all your things on island tours, rocky boat rides, and snorkeling excursions.
3 | Reusable Bag
I like to keep one of these with me no matter where I go because it really comes in handy at fruit markets and stalls when you want to avoid single-use plastics. This bag can be anything from a reusable grocery bag, a cotton shoulder bag, or anything lying around the house that can carry items. So really nothing fancy. If you can find something that is compactable that works even better so it takes up less space. If you don't have a compact bag, I recommend these bags from United by Blue since they can carry heaps of stuff, and the bag packs down super small, which is the most ideal for saving space. I always think I never need one of these until I leave it at home and I need it, so pack one along for market trips or souvenirs.
4 | Packing Cubes
These are a universal staple in any and all types of travelers' arsenal, and they make organization and outfit selection a breeze. I use this classic set by Eagle Creek, but the Ebags brand is another cult favorite that tends to run a bit cheaper than the Eagle Creek line. I like to roll my clothes into these to save space and avoid wrinkles. The last thing you want is your backpack to become a disheveled mess after two weeks in the tropics, so these will save your life and kind of make you feel like you have your life together because nothing is more refreshing than an organized backpack during whirlwind travels.
Along with those packing cubes that I mentioned above, these are going to optimize your organization, and not to mention cleanliness, to the highest level. If your toiletries leak, you're going to want a sealed bag to separate them from the rest of your things. Once you accumulate dirty laundry, you're going to want a bag that separates the crusty clothing from the fresh, especially after all the sweating that is going to take place (which is a lot). The shoe bag is going to come in handy regardless of the condition that your shoes are in because you don't want muddy or wet shoes tumbling around all over your things. It's best to keep those concealed so your bag doesn't turn into this dirty mess. My go-to bags for these are by Tom Bihn. I love the spiff kit for my toiletries, although you may want the clear quarter packing cube if you take along fewer items. I use the laundry stuff sack for dirty clothing and a standard ole' stuff sack for my shoes. The laundry stuff sack is going to be the best thing that you ever add to your travel essentials because you start with clean clothing in the full bag and as you wear them, you put it in the other side of the bag. So, you have a two-sided bag, one side for clean and one for dirty, so you never get your clothing mixed up, and you have a reusable bag to drop off your laundry in!
---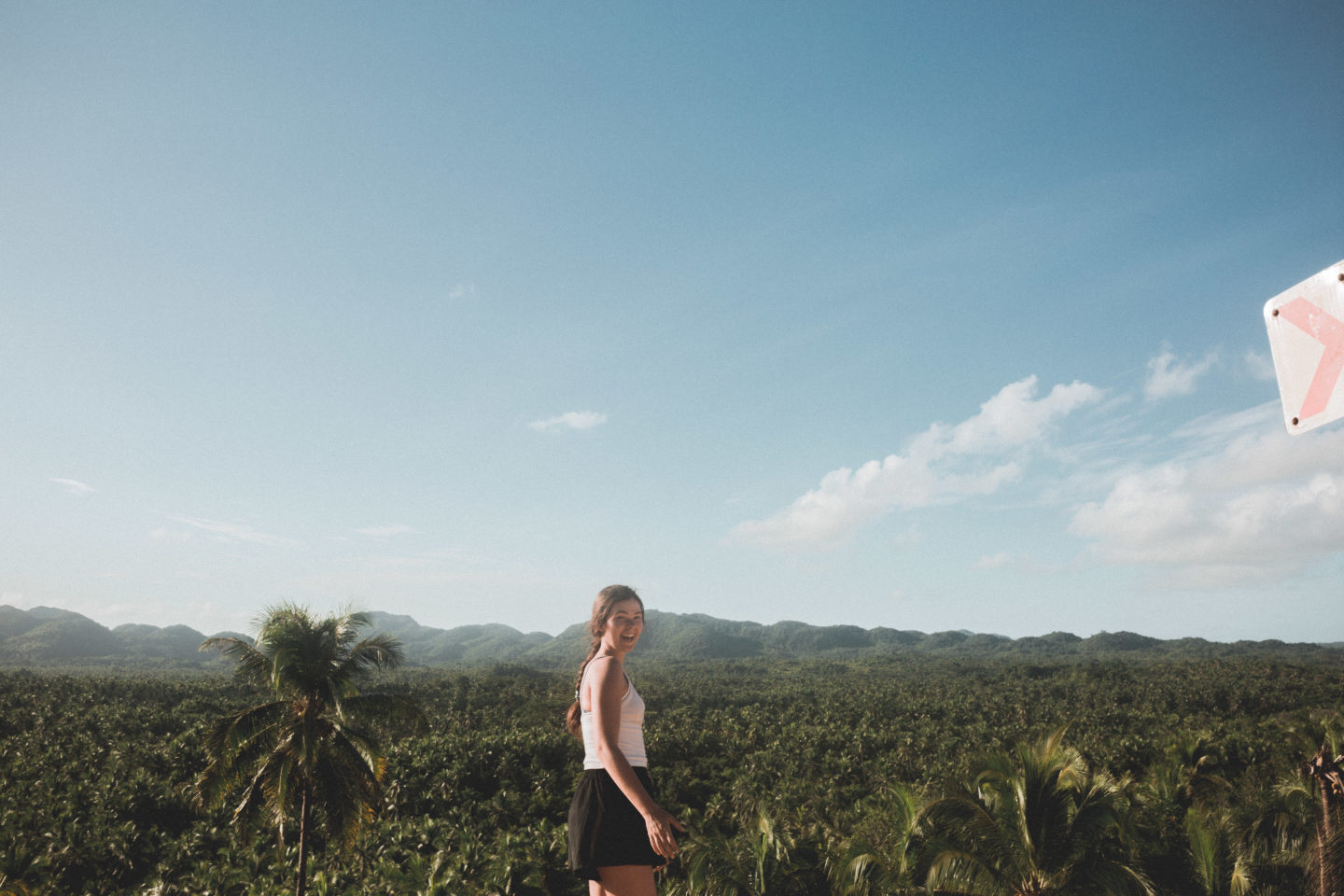 Clothing Items For Ease Of Travel
---
Odds are, even if you're traveling in the dry season, you're going to end up in a spontaneous downpour. No weather forecast is going to be 100% accurate, so having a lightweight rain jacket is going to be great for those unpredictable showers. I love the Torrentshell Jacket from Patagonia because it is waterproof, lightweight, and it's made out of 100% recycled nylon material.
9 | Travel Shoes
It is crucial that you have the optimal set of travel shoes in your bag otherwise your trip is going to start off on the wrong foot *ba dum tsss*. While some people have survived with a single pair of shoes, I pack along three pairs of shoes that cover all my bases of what I would encounter in Southeast Asia.
Barefoot Sports Sandals – That pair of old flip-flops in your closet may seem like the most ideal addition to your travel shoe collection, but hear me when I say that your feet are going to thank you for purchasing a pair of lightweight, barefoot sports sandals. I love these sandals by Xero Shoes because they roll up into basically nothing, which means more space in your bag, and they are perfect for everyday use as well as water excursions, walking, treks, and any other activity you're going to find yourself doing. If you bring flip-flops, your toes and arches are going to kill you by day three, so having something that resembles being barefoot and is secured to your foot is going to have your feet feeling incredible after long travel days, and you won't have to deal with your favorite pair of flip-flops getting lost. The barefoot shoe movement has exploded within recent years and you can learn more about the benefits of a barefoot sandal in this article.
Lightweight + Waterproof Hiking Boots – Aside from visiting breathtaking waterfalls and exploring the rugged Asian landscapes, trekking and hiking are going to be another focal point of your adventures if you want to get the best views and test your limits. I chose the Terradora Waterproof Mid hiking boots by Keen Footwear because they are incredibly lightweight, stylish, and they offer great cushion and support for rugged trails. Not to mention the fact that they are waterproof so you don't have to worry about soggy feet.
Versatile "Fashionable" Shoe – Since you don't want to look like a rugged backpacker 24/7, a stylish, yet comfortable travel shoe is going to be great for nicer dinners and those nights where you want to wear something cuter than well-loved outdoor sandals. I love these traditional rope sandals since they match every outfit that I take along with me and they're easy to slip on and off. I have also had my eye on these Vegan Huarache Footbed Sandals by Will's Vegan Shoes because they are the perfect everyday shoe, ethically made with durable soles, and they have a strap on the back to secure the shoe to your foot.
Sarong – Trust me, you're inevitably going to end up with one of these by the end of your trip. I thought I didn't need one and now that I have one, it's one of the first things I pack on every single trip that I go on. You can use it as a makeshift beach towel, a blanket at the airport, an emergency napkin (kinda gross but you gotta do what you gotta do), or a cute beach cover-up. Most people buy theirs in Thailand, Indonesia, and other parts of Southeast Asia, and all of the beautiful colors make this souvenir well worth a purchase since you'll be using all the time.
---
Toiletries + Essentials To Keep You Fresh
---
10-11 | Shampoo + Conditioner
The most renowned choice for travel shampoo and conditioner are these solid ones from Good Juju, and they are going to last so long that you won't have to worry about repurchasing for the time that you're away. The products you normally use are probably going to be unavailable or expensive in the countries you visit, so save some money and bring your own. After all that salt and sun, trust me, your hair is going to thank you. The soaps themselves have zero packaging when you purchase them, so I recommend picking up one of Lush's soap tins to carry them around in. This way you won't have to worry about size limits and using ziploc bags.
If you want to travel light and keep your toiletries to a minimum, Dr. Bronner's 18-in-1 Castile Soap is going to be your new best travel companion. These soaps are going to clean anything you could possibly imagine on your trip: your face, body, laundry, hair, dishes, clothing, you name it and it can be cleaned by Dr. Bronners. The soaps come in seven different sizes and eight different scents, but I recommend buying the soap in bulk and filling a GoToob+ with it so you can save a bit of money and prevent leaks.
A plastic, low-quality blade is going to last, at a maximum, like a week while you're traveling around, so I highly recommend investing in a stainless steel razor. Not only is it going to last you for the rest of your life, literally, but it's going to stay fresh throughout constant unpacking and repacking, and you won't have to worry about needing to purchase another on the road. Albatross makes a great razor that I have fallen in love with ever since I bought it and you can find it here.

14 | Mineral Deodorant
A mineral deodorant is singlehandedly one of the biggest contributors to me staying fresh while sweating my way through Southeast Asia. Standard, commercial deodorants are going to leave tons of residue and not take the stink away at all, which is not what we want. So, what is a mineral deodorant and how do you use it? To put it simply, it's stone formed minerals that help take away odor and won't clog your pores. You simply get it wet and rub it under your pits like you would any other deodorant, and voila, stinky pits are no more and you won't have to worry about stains! I have been using the NOW Brand Crystal Deodorant, but as mine has dwindled down over the last two years (these last a long time), I am planning on switching over to this zero waste deodorant from Meow Meow Tweet. One thing to note here is that these are not antiperspirants, so you will still sweat, but sweating is actually really good for you and it's one of the methods your body uses to get rid of toxins.
15 | Menstrual Cup
This one is for all my ladies (so guys, skip over this one if you don't want to hear about lady things). This is going to be your lifesaver. The product of the century, must-have item when it comes to traveling in general, but more so in Southeast Asia. While using a reusable menstrual cup sounds kinda nasty to some (I was there once too), it is actually going to be your holy grail and money saver while you travel. Most feminine products in Asia are incredibly expensive and you have to change them every few hours which is a total buzzkill when you're going to be adventuring all day. Menstrual cups can be used for up to 14 hours, which means that you really only have to change it once in the morning and at night in your guesthouse or hostel and you don't have to worry about leaks all day long. I personally use the Diva Cup, but this guide can help you find the best one for your specific needs. It's seriously an awesome product and you'll never go back to cotton products after using one of these.
16-17 | Toilet Paper Roll + Hand Sanitizer
These seem like odd things to add to a list of must-haves, but after a couple of surprise bathroom visits in the Philippines, I made sure that I had a full roll of toilet paper on hand in my backpack at all times. You're more than likely going to encounter a squat toilet at some point in your trip and a bathroom that is sans toilet paper and any form of hand soap, so as long as you have these two things you are golden. Generally, I will purchase the roll when I arrive in the country at a 7/11 or other convenience stores, but if you're picky about your paper, these are great biodegradable travel rolls, or you can purchase a full roll that will last longer. Also, don't forget to bring along some hand sanitizer for general cleanliness and after you play with all the cute puppies and cats along the way.
18 | Compact Travel Towel
This all depends on where you stay in Southeast Asia because some accommodations offer a towel hire, but you may need to bring your own for more budget-friendly places. Sea To Summit makes a great microfiber travel towel that dries quickly, has a loop for hanging, and the sizes range from a small hand towel to a beach towel, so this is really ideal for traveling since you don't want to be dealing with a soggy towel while you're roaming.
---
Items For Staying Healthy
---
19 | High SPF Sunscreen
Don't even think about buying sunscreen when you get across the pond because it's going to be 3x the price and it's more than likely going to have bleach in it, which we don't want if we're trying to get that sunkissed glow, am I right? You don't need to go overboard and buy SPF 100+, but something around 30 – 50+ will do the job just fine. I have always sworn by Raw Elements sunscreens since they offer everything you could want in a sunscreen: reef-safe, biodegradable, safe for all ages, broad-spectrum, and water-resistant up to 80 minutes.
20 | Water Purification Product
Since you'll be off exploring nooks and hidden gems, clean water isn't going to be something that is highly available every minute of your trip and consistently relying on plastic water bottles at small marts is going to have you making tons of waste left and right, so to combat that you have a couple different routes you can take for having clean water on the go. One is the LifeStraw that you simply put into your water, get this, like a straw, and it cleans your water as you drink it. A more renown product is known as the GRAYL. It's a water bottle that you can fill with contaminated water, press it like a coffee, and in around 15-20 seconds you'll have clean drinking water. If you want to know more about how to drink water safely in Southeast Asia, there is a great blog post here that lays out some ground rules for each country that will be helpful to know while you're away!
21 | Bug Repellent
Dreaming of rice paddies, lagoons, and warm, beach weather? Well, be prepared to turn into an all you can eat buffet for the mosquitos if you go without some sort of bug repellent! I can't stand the smell of standard bug sprays, so I opted for a natural alternative, as I always do, and I found that it works great for repelling those bothersome bugs and it makes you smell like an herbal dream when you apply it. Buzz Away is my tried and true since you can spray it all over your skin and clothes for extra protection, but another good option is the Herbal Armor Insect Repellent.
– Essential Oils: Notice the heavy quotes around the word "essential" because I know that many people roll their eyes when it comes to essential oils and relate it to a pyramid scheme, but fear not, I am just a huge advocate for natural ways of living and these oils have saved me on more occasions than I can count. The quality of your essential oil is going to make all the difference and that is why I am going to be recommending oils by doTERRA. If you see the price and it made you shriek, first of all, me too lol, and secondly, know that you're investing in your well-being and you don't want to be carrying along crappy, cheap oils that are going to flop when you need them most. Plus, you're not going to be going through these fast since you only need a few drops.
---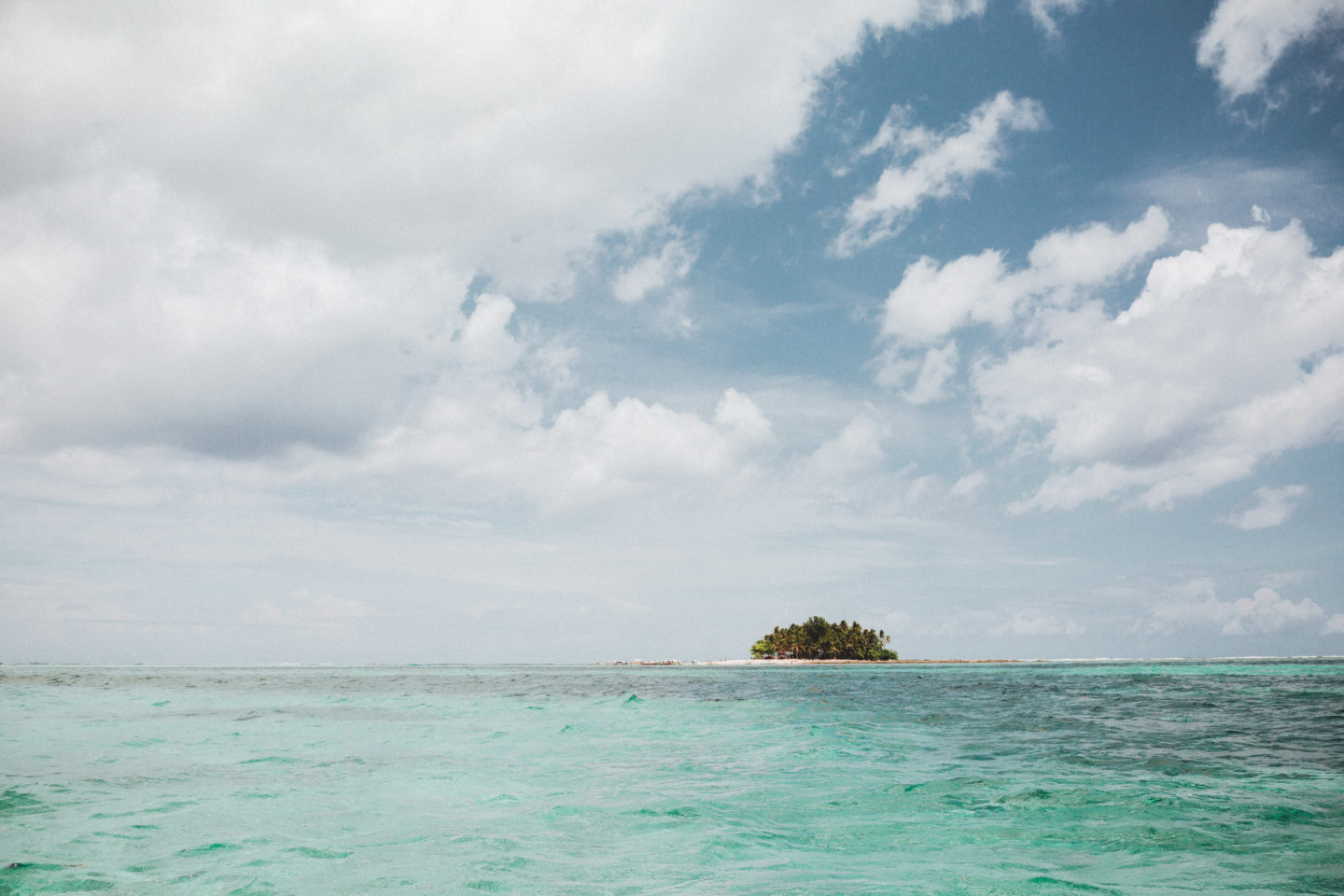 Essentials For Staying Safe
---
22 | Travel Insurance
I wish I could make this into a flashing neon sign for all of my first-time travelers out there. Travel insurance is seriously really important and it's not worth skimping out on because you think you're secure from common travel hiccups like luggage loss, accidents, cancellations, and stolen gear. Like most of my fellow travelers, my go-to travel insurance is World Nomads because they offer excellent coverage and pricing for over 150 types of adventures abroad and they also protect my camera gear in the event that it gets stolen or broken (hopefully that never happens but you never know). You are able to get a quote directly off the website and they lay out exactly what is covered in the price you pay. Before you purchase, make sure you read what you're covered for, how to contact World Nomads in the event of an emergency and browse their website to see if their insurance is right for you.
23 | Combination Locks
These are especially important if you plan on staying in hostels and taking overland transportation like night buses to cross into other countries. I like to use the locks with a wire wrap rather than a metal one because I can maneuver it around my backpack zippers to collect all of them on one lock rather than having the frustration of trying to wiggle it into an unmalleable metal loop. I make sure mine are TSA approved so I don't have issues at the airport, but ever since people got ahold of 3d printers, these are worthless when it comes to protecting your things outside of the airport. For times in transit, I am going to make the switch to the Sea To Summit Card Key Lock so I don't have to worry about people with 3d printed TSA keys getting into my things (how bizarre does that sound lol).
---
Eco-Friendly Must-Haves
---
24 | Reusable Utensils
You're going to encounter a lot of street food and takeaway orders throughout your journey, so having a utensil set that you can whip out and use anytime you need is extremely efficient. I actually use my set from ReelRed when I am not traveling just as much as when I am on the road! I like her shop because she uses upcycled fabrics so you can choose a utensil wrap that fits your personality, but if prints aren't your thing then there is a great set from Package Free Shop that you can purchase here.
I don't ever use a straw, but when I do it's when I am leisuring on the beach with a coconut in hand. In Southeast Asia, there are juice and smoothie stalls around every corner, so having one of these will help contribute to the #nostraw movement.
I know I mentioned high SPF sunscreen a couple of columns back, but I am going to list it again just to make sure you get the point. You know, twice for emphasis… EMPHASIS. Not only do you want a high SPF sunscreen, but you also want it to be reef safe so you're protecting the oceans and all the marine life. It's important to choose a sunscreen that protects you AND the environment considering the chemicals in most commercial sunscreens have been banned in places like Hawaii and Key West, Florida due to their harmful effects on coral reefs. There is a great article here explains the bans and the harmful ingredients used in most sunscreens that you should avoid.
27 | Reusable Waterbottle
By now you all know that I never travel anywhere without my Hydro Flask and once you feel the heat of the tropics, you'll be glad you brought one of these along. These keep your fluids cool for up to 24 hours which is a major key when in hot climates, so you can enjoy a day at the beach and you don't have to come back to warm water! I keep a 40-ounce bottle with me at all times, but you can check out the Hydro Flask website for other sizes and styles.
---
Technology + More
---
28 | Travel-Friendly Camera
While I do carry around a bulky DSLR camera, the Canon 5D Mark III (linked is the Mark IV model since the Mark III was discontinued, but if you're interested in the Mark III, check out Amazon for some used models in great shape), with multiple lenses and accessories, I know that most people are looking for something more compact and less of a hassle to carry around, so I do recommend the Canon G7x Mark II since it has amazing quality and it's perfect for putting in your day bag for quick access. If you plan on doing extreme stunts and other adrenaline-filled adventures, a GoPro is easily the go-to for most, if not all, travelers.
29 | Universal Power Adapter
Not all plugs are created equal, so you're going to need one of these if you want to plug in any of your electronics (duh, we all know that lol). The key part here is to not buy a crusty one like I did, but not spend too much money on a little power box. The one that I ended up buying, and that is long gone by now, would fall out of the charging outlets every time I tried to plug something in and the UK adaption wouldn't pop out for me to use, so I am actually glad it was lost among travels and that I can buy something that is worth my while like the Swiss Mobility Universal Adapter. It has four USB plugs and one USB-C and it is usable in over 150 countries!
30 | Travel Journal
I try to journal every single morning for days on the road, but the department I am lacking in is staying organized and keeping all of my information in one spot. Most of the time all of my travel documents end up in a cluttered mess, also probably wet, all over my backpack and I have to unlock my phone an ungodly number of times to get to the photos of my things that I need. However, after discovering the WANDRD Travel Journal, I can now plan a trip and journal about it all in one spot without losing the important things. It has space for 12 itineraries, reservations, pre-trip checklists, maps, travel logs, and blank pages to document the days of your trip! Also, the design is entirely minimalistic and the cover is scratch-proof, so basically this will become your #1 travel companion beside your passport.
---
Are you planning a backpacking trip through Southeast Asia? Share with me your travel plans in the comments below!
Aaren
Did you enjoy this post? Save it for later on Pinterest!