What Do You Sea is a blog for photography enthusiasts, passionate adventurers, and eco-conscious travelers.
---

Hi there! I'm Aaren; the source of creation, inspiration, and passion that flows through the work of What Do You Sea. I am stoked to have you here exploring my website and joining me in navigating these experiences that sew together our lives. My goal for this space is to inspire travelers and adventurers to explore with intention, place value on experiences rather than possessions, and to be fearless in the pursuit of their passions and dreams. 
What Do You Sea is a space for seeking insight and inspiration for sustainable travel + living, photography, solo female travel, and, of course, all the beautiful countries, landscapes, and natural wonders dotted all over the world. 
"We are only here on this planet once, we may as well get a feel for the place."
-Annie Dillard
---
WHERE I'VE BEEN
[mmp-geochart mode="region" background="transparent"]
---
Interesting Things About Me
If I happened to be on death row, my last meal, without hesitation, would be a massive plate full of white and soy sauce from CoCo's Curry house, a Japanese chain restaurant. What do they do that makes it life-altering good? No clue, but you can bet I'd be munching on it in my final hours!
If I could go everywhere barefoot, I would. Does this mean I was destined to be born in Hawai'i?
There are few greater things than a cold, fresh coconut on the beach.
I wholeheartedly believe that all people are inherently good.
I am studying Japanese and hope to become fluent in other languages in the future like Portuguese, French, Spanish, and Italian.
Once when I was a baby, I pulled a Christmas ornament off the tree and ate it like an apple (not sure how I lived to tell this tale).
I want to hike Mt. Everest one day.
I've never seen a lot of popular movies and TV shows: Back To The Future, Star Trek, Star Wars, Friends, It's Always Sunny…
My Favorite Feelings
Going to sleep with a sunburn and a large hoody in the summertime.
Squishing my toes in plush grass.
The feeling of going underwater and everything becoming still and silent.
Dewey and chilly mornings in the summer.
Laughing so hard that I cry.
Peeling my socks off after a long hike.
The taste of hot tea before bed.
Making it to the top of a summit/hike.
---
MY STORY
My life began a little over twenty years ago in the small, midwest town of Van Buren, Arkansas. My leisure-filled childhood days were spent picking blackberries off the bushes in my front yard, trekking mud into the house after a sun-filled day spent running around the yard and squishing my toes in the grass, and playing with all four of my siblings (which as you can imagine, led me into a lot of shenanigans growing up). While we didn't have the opportunity to travel or even take the classic family vacation to Florida, we made the most out of our situation and made memories as a family that I look back on now as some of my favorite moments in time.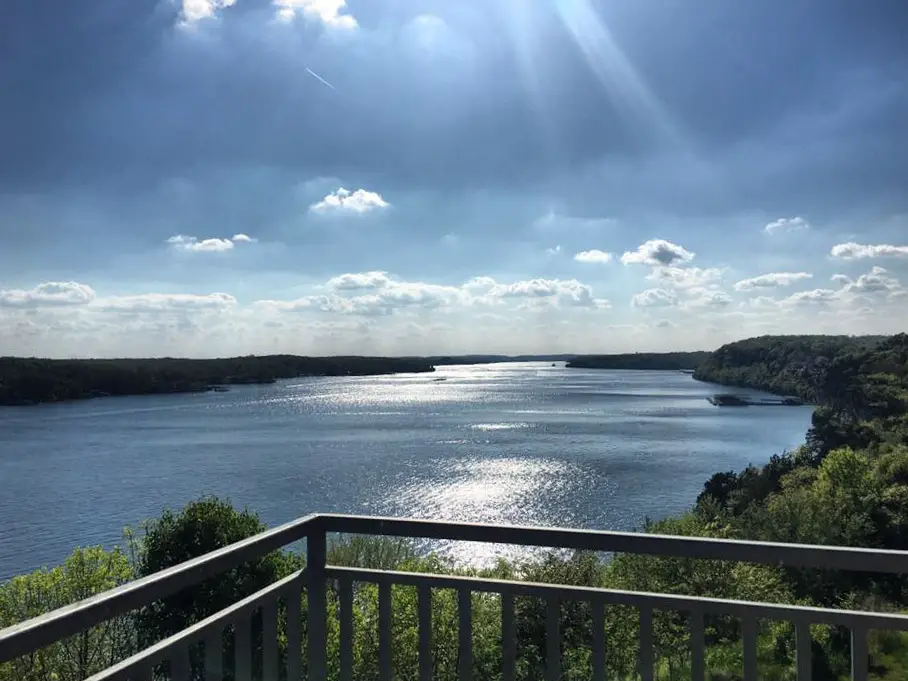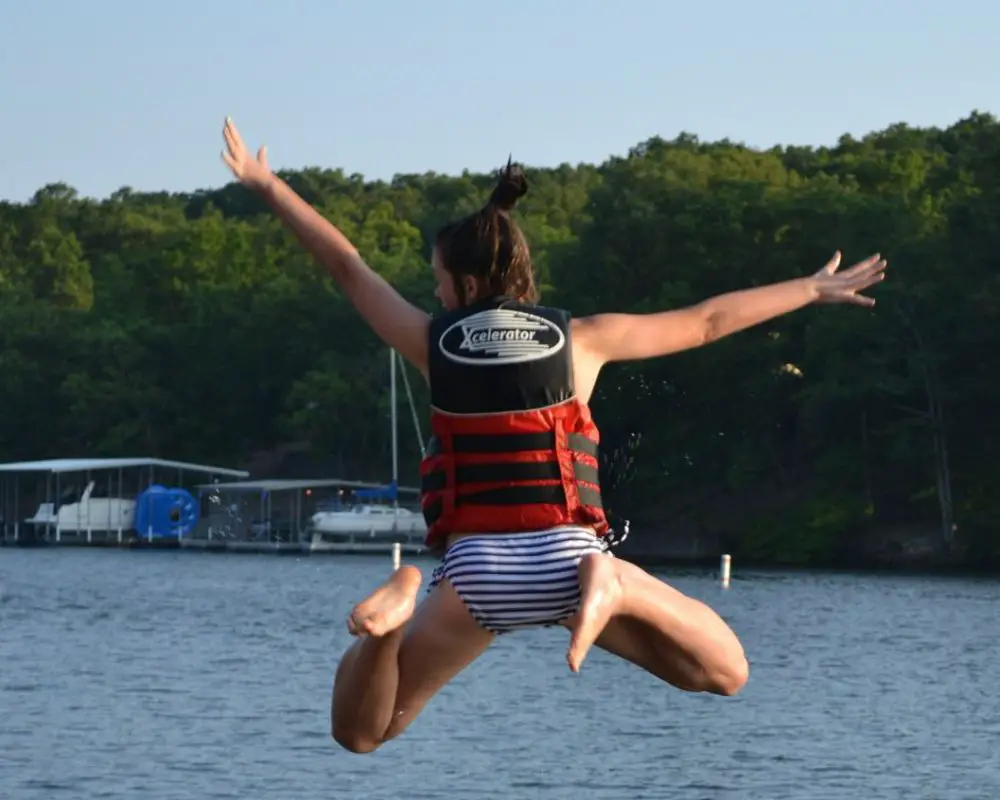 After a few short years in Arkansas, we packed up all our belongings into our family van and headed north to mid-Missouri where we would set up our new base camp for the next thirteen years. I didn't have any expectations for heading to a new town since I was around four at the time, but as I grew older, I found a love for our new home base. We were walking distance from the largest recreational lake in the country, public pools at the tip of our fingertips, and a phone call away from jet skiing, cliff jumping, and late night bonfires with friends. I felt like the world was my oyster growing up here, but through high school as I was thinking about my direction in life, I knew that the way I would receive the most direction and guidance in the pursuit of these dreams was once I had waved goodbye and welcomed a new journey away from the comfort of home. 
I realized the simplicity and availability of travel around my junior year of high school. My sister had married and was in the process of moving overseas to Okinawa, Japan when we both had the utmost brilliant idea of me going there to visit. I had a ton of savings from working and not having any bills, so my passport less, seventeen-year-old self went on her first journey with zero expectations and this was the trip that changed everything for me.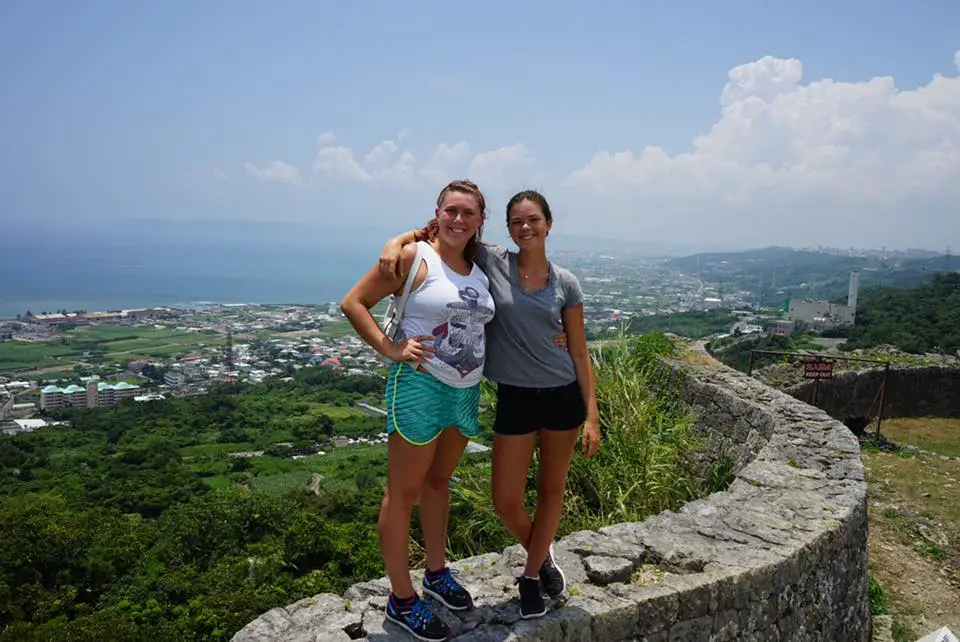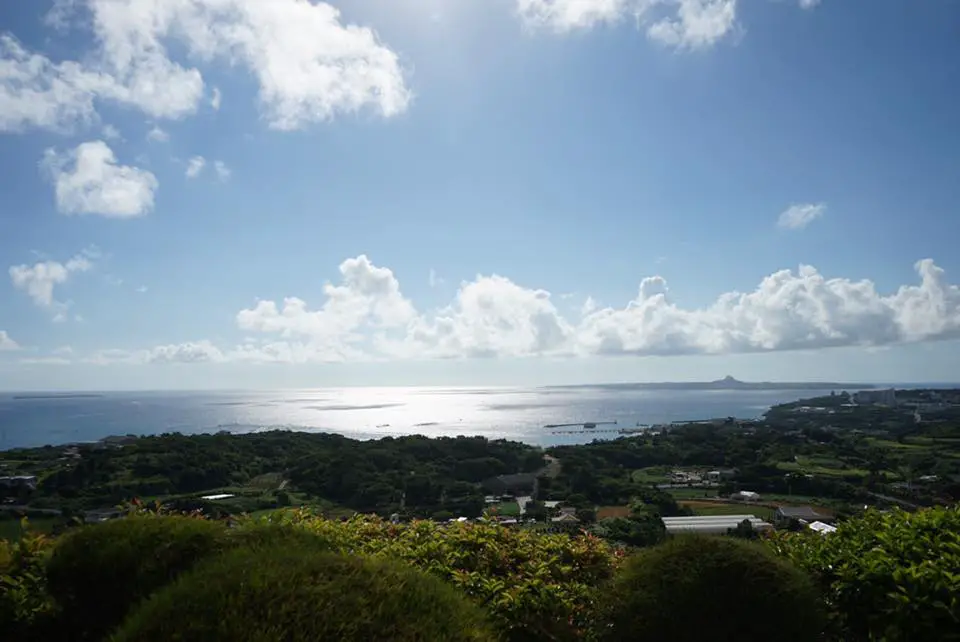 I thought that traveling was some sort of complicated concept with a bunch of rabbit holes, but it was on my way to this little island south of mainland Japan that I realized the simple art of travel. I remember thinking to myself, "Wow, you just book a flight and go?" *lightbulb above my head flicks on*. It was during this time that influencer travel was just starting to be born and I began searching for outlets that would allow me to keep chasing my dream; and as you can already guess, What Do You Sea was born. Well, sort of. I started envisioning the outline, and I sort of had a rough design going, but the blog was left on the shelf to collect dust until the February prior to my graduation.  
My final year of high school was dedicated to getting rid of everything I owned, planning my dream backpacking trip across Southeast Asia, and booking a one-way flight to Indonesia that I would board in September of 2017. Now, I want to say that this trip was perfect and share a massive photo montage of me exploring the breathtaking views of Asia, but sadly, I never made it out of Indonesia, and my trip never made it past the one month mark. Around week three on my trip, I wrecked my scooter in the mountains, and I was then dealing with a second degree burn that took up about half the size of the side of my calf and I made the decision to head home and heal before I set back out into the world. This burn was rough, so I'll spare you the photos, but it was the size of my hand and eventually it got to the point where I was unable to walk in the mornings, and I wasn't able to experience the final stops that would complete my time in Bali: swimming with manta rays, hiking Mt. Rinjani, and island hopping through the Gili Islands. It was the biggest buzzkill of all buzzkills, and by the time it was time to check in for my return flight, I was feeling feverish, lost, and ready to be home. 
At the time I was in disbelief that my dream of traveling the world had ended before it even began, but over the course of the last two-ish years, I have realized that this was exactly what I needed. Coming home meant that I was able to pull What Do You Sea off the shelf, dust it off, and dig my heels into this online adventure. I had the time to invest in the space and I actually headed out on more adventures once my leg was healed to The Philippines, Scotland, and Japan for the second time. Now that I have a new home base here in Texas, I was able to catch up on all my travels via my blog, rebrand What Do You Sea as an official travel blog, and explore outlets and courses to make this space the best it could possibly be; something that wasn't going to be feasible for me while taking a whirlwind trip through Southeast Asia and it's extremely sparse wifi connections.  
Despite the mishaps, let downs, and uncertainty, one thing was for certain, and that was that I felt the most alive, creative, and joyful capturing Earth's wonders, experiencing complete solitude in nature, and feeling the rush of views so stunning, that I could only sit back and relish in the moment. To live a life revolving around those things was, and still is, my ultimate dream; and this is just the beginning. 
Fast forward to the present, and after the trips in 2018, I am feeling more empowered, inspired, and geared up to take on new countries and projects than ever before. This new year is going to be the year that everything changes, manifests, and I create more than I thought possible. I am thankful each day that this is the life that I am able to live and pursue and none of it would be possible without my readers and supporters of What Do You Sea.  
Sometimes none of this feels real as my childhood dreams send me in a constant cycle of deja-vu, but I am eternally grateful for each moment spent in the fearless pursuit of traveling the world. I appreciate every single one of you that gives me love and support along the way and this ever-expanding tribe of nature lovers. 
"Traveling reminds me to constantly chase the things that make my heart race and be fearless in pursuit of my vision to see the world."