(Last Updated On: 30/08/2020)
So you've heard of the infamous, iconic, and downright crazy weather in Iceland, but what should you put on your packing list? Before I left for my trip to Iceland in June, I had some questions floating around: Just how cold IS it? Is it really going to rain THAT much? Am I able to leave _____ at home? What do I ACTUALLY need? Well, my friends, I am here to give you the low-down of everything that you're going to need, want, and use on your trip to Iceland! Keep in mind that this is a summer packing list, so if you're headed to Iceland in the wintertime, please don't follow this guide because you're going to freeze your toosh off.
This packing list is going to help you gather everything you need, rather than just telling you a couple of essentials and sending you on your way, SO sit back, grab my FREE printable Iceland packing checklist, and let's dive into what you need for your adventure under the midnight sun!
This post may contain affiliate links for the products I mentioned, but as always, all opinions are my own. I make a small commission, at no extra cost to you, when you make a purchase or booking through these links. This helps to support this space and keep me blogging, which I am so extremely thankful for.
Planning a trip to Iceland? Check out my other awesome resources!
---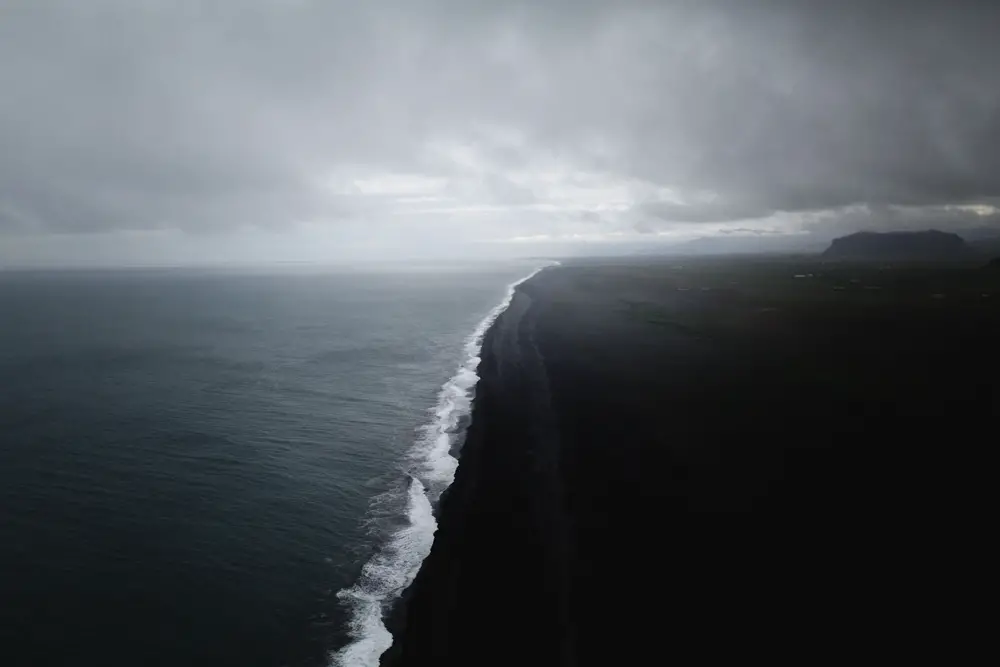 Iceland's Summer Weather
Similar to Scotland's summer weather, Icelandic summers are not the sunny, warm, and mild that you'd expect in other areas around the world. In fact, expect it to be wet, windy, and rarely warm. I expected the weather to be like what a late late fall in the Midwest or South of the United States would feel like, plus extra wind and rain. I know that is a very small group of people that could possibly relate to that comparison, but here are some numbers that might be useful while you pack:
Average Summer High Temp. | 56 F
Average Summer Low Temp. | 44 F
This may seem warm or extremely cold depending on wherever you're from, but there are a lot of different factors that will determine what "50 ish" degrees feel like. There could be wind, rain, and elevation changes that take the temperature from 'not too bad' to 'it's frigid'. These numbers are also averaged from a website, so that's why I recommend checking an accurate Icelandic weather service before you pack and head out. I used two different weather apps while traveling around the country, Veður and YR. They are the most accurate and best-updated weather services that are used by locals. I recommend downloading these before you pack and looking at the following days and weeks so that you can pack accordingly.
---
Iceland Packing Tips
Pack Layers On Layers
Imagine yourself as a tres leches cake, and pack accordingly. The weather is going to change along with the activities that you're doing, so having different layers that you can strip out of is going to be really nice. There was a time where I was hiking up Glymur Waterfall and I ended up having to take off my hiking pants to cross a river and if I didn't have leggings on underneath… It would have been a very interesting experience, to say the least.
I wore a long-sleeve thermal t-shirt and leggings underneath everything I wore and then added layers accordingly.
Check The Weather Before You Depart + Pack
Icelandic weather is unpredictable and can change on a whim, so check the weather to see if it's warmer or cooler for when you arrive. I was expecting the worst of the worst when I arrived in Iceland and every single day was a sunny, clear blue sky and warm day. As you can probably imagine I was extremely confused for the entire duration of my trip, but I got VERY lucky in this case. It might rain every single day of your trip, so check the weather!
Expect The Worst Out Of The Weather
My general rule of thumb for packing in Iceland is to just assume that the weather is going to be cruddy. By second-guessing and reconsidering if "it's really going to rain THAT much" is going to put you in a very bad spot. Ideally, have warm layers, and make all your outer shell items waterproof, not water-resistant.
---
Luggage
If you're Airbnb / Hotel Hopping
Honestly, I have never traveled with a suitcase in my entire life, but I know there are people that stay in hotels and Airbnb's when they travel, thus, a backpack doesn't make much sense compared to a suitcase. I don't own a suitcase, but if I did, I would purchase an AWAY Suitcase. I just came back from a trip with one of my friends that took one of these along and the quality of the suitcase was visible, no joke. If I were to travel with a suitcase, this would for sure be the one! This suitcase is perfect for a trip to Iceland because its size is the absolute maximum for all airlines, so if you're flying with a budget airline and need to pack super light, this is the best suitcase for the job!
If you're camping / campervanning
For the more rugged adventures, a backpack is a great way to go. I took along the Osprey Eja 58L Backpack, as opposed to my trusted Osprey Farview 40L because it had more room for my camping gear and heavier clothing. I think that a suitcase would get in the way, especially if you're basically living out of a car, so a backpack is for sure the way to go if you plan on camping and staying at all the best campsites in Iceland.
Day Packs + Organization Bags
Day Pack
Ideally, you're going to want a day pack that is waterproof, but you can easily just buy a waterproof cover for one of your favorite day packs to take on your trips. You want to go for something more rugged that can get dirty and messy. I like this style of bag since it has that adventurous, yet still casual feel. Plus it comes in like a million colors so you're bound to find one you like. Really any backpack will do, just make sure you protect what's inside with a rain cover!
Packing Cubes
These are a universal staple in any and all types of travelers' arsenal because they make organization and outfit selection a breeze. I use this classic set by Eagle Creek, but the REI brand is another cult favorite. I like to roll my clothes into these to save space and avoid wrinkles. The last thing you want is your backpack to become a disheveled mess after some adventurous days in the land of fire and ice!
Reusable Bag For Groceries 
If you're planning on buying groceries to make food while in Iceland, bringing your own grocery bag or bags is going to help you reduce plastic waste. If you don't have a compact bag, I recommend these bags from Baggu since they can carry heaps of stuff, and the bag itself folds into a 5×5 inch square, which is the most ideal for saving space. If you don't want to spend the money, really any reusable bag you have will do.
Along with those packing cubes that I mentioned above, these are going to optimize your organization, and not to mention cleanliness, to the highest level. If your toiletries leak, you're going to want a sealed bag to separate them from the rest of your things. Once you accumulate dirty laundry, you're going to want a bag that separates the crusty clothing from the fresh, especially after all the dirt that is going to accumulate. The shoe bag is going to come in handy regardless of the condition that your shoes are in because you don't want muddy or wet shoes tumbling around all over your things. It's best to keep those concealed so your bag doesn't turn into this dirty mess. My go-to bags for these are by Tom Bihn. I love the spiff kit for my toiletries, although you may want the clear quarter packing cube if you take along fewer items. I use the laundry stuff sack for dirty clothing and a standard ole' stuff sack for my shoes. The laundry stuff sack is going to be the best thing that you ever add to your travel essentials because you start with clean clothing in the full bag and as you wear them, you put it in the other side of the bag. So, you have a two-sided bag, one side for clean and one for dirty, so you never get your clothing mixed up, and you have a reusable bag to drop off your laundry in!
---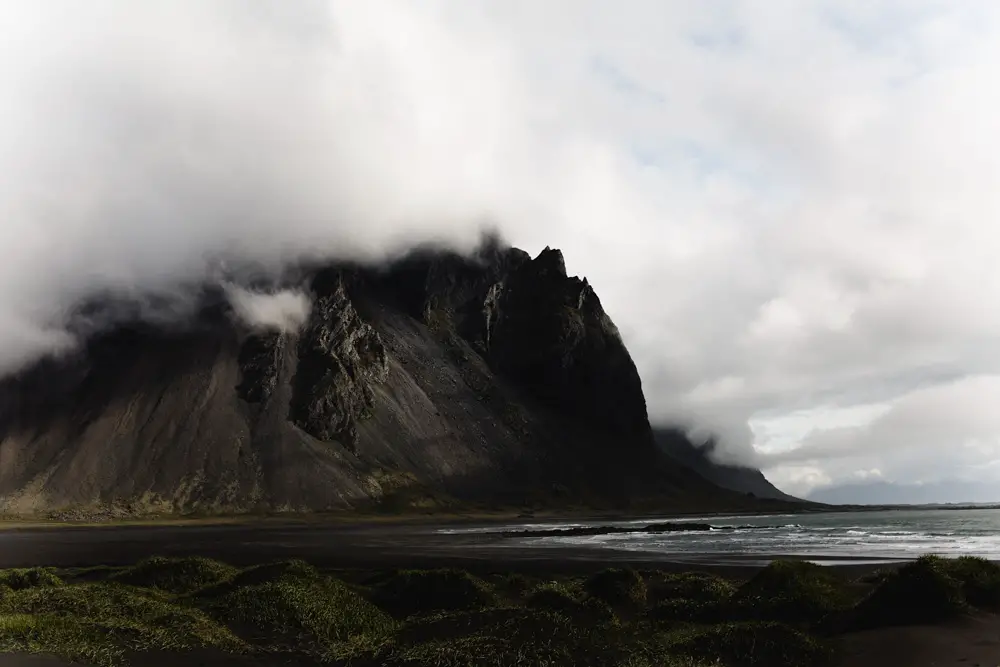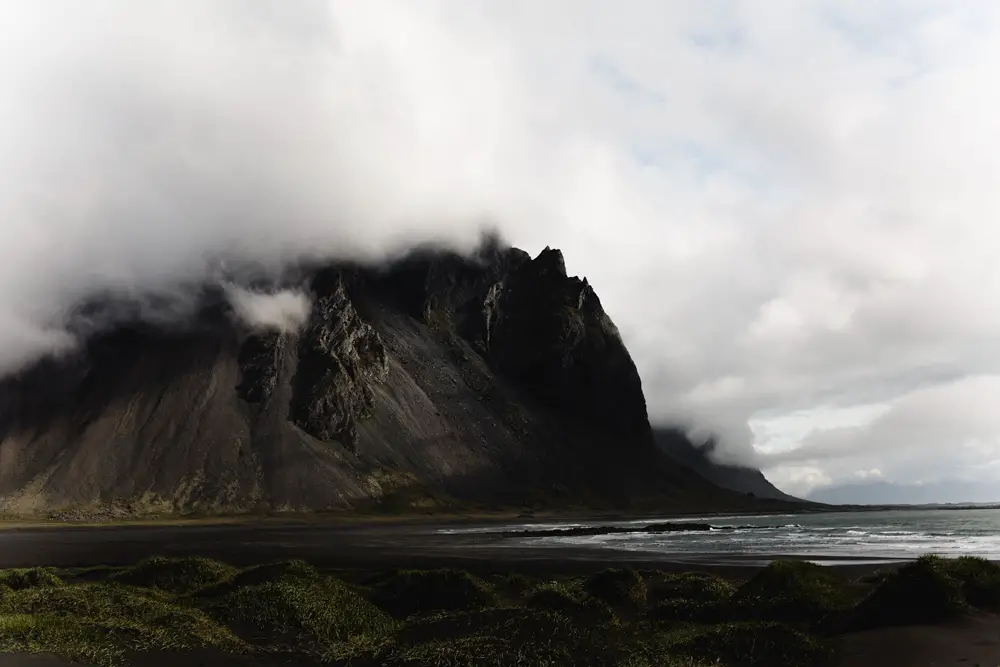 Clothing
My general rule of thumb for packing is to have at least a week's worth of clothing in my backpack, especially with underwear. There have been way too many times where I pack too many pieces of clothing and end up only wearing half, so a good rule of thumb is to pack neutral and swappable pieces that match the rest of the clothing items you have. You'd be surprised at how much easier it is to travel with way less clothing!
6x | Tops (Hiking, Casual, + PJ)
When people bring along shirts, I always feel like that is the #1 thing that is always overpacked, so to keep it on the simple side, I recommend packing three hiking tops, 1 pajama shirt, and two more casual t-shirts that you can pair easily with hiking gear or a more casual outfit. For me, these were just simple cotton tees that I bought from Alternative Apparel. On my trip, I only had two long sleeve hiking tops and I was really wishing that I had a third packed with me. For the most part, I mixed and matched everything, but I would use my Patagonia Capilene Lightweight Thermals as a base layer and then depending on how hot or cold it was, I would layer a t-shirt on top and then one of my sweaters. This way I could strip down if I needed to, but I was able to bundle up at the same time without getting too hot. For pajamas, I packed one or two tie-dye t-shirts for pajamas. I shower before I go to sleep, so I feel like my pj's don't really get dirty and I was just fine alternating between the two tops.
2-3x | Sweaters OR 1x | Fleece Zip Up
I don't own a fleece zip-up, and this one that I am eyeing from Patagonia wasn't in my travel budget after buying all my camping gear, so I chose to pack along a couple of sweaters to use in place of a fleece zip up. The only downside to this is that you can't just zip them on and off, but other than that, they both do the same job, so if you have a fleece, bring it, but if not, pack some sweaters. Or both, you do you.
1x | Waterproof Rain Jacket
Your waterproof jacket is going to be the outermost layer that you'll be wearing practically every day of your trip depending on what the weather looks like. Personally, I didn't have my own raincoat/waterproof jacket, so I opted in for the stylish RAINS Classic Jacket in the Dusty Mint color. They're high-quality rain jackets made out of England, I believe, so if you want something that photographs well and has a range of colors that aren't too saturated, these are a great option. On the other side of the coin, you can also opt for a hiking-specific rain jacket like the Patagonia Torrentshell or the Northface Venture 2 Jacket. All of these are great options to keep you dry!
1-2x | Leggings (One Fleece/One Normal)
Leggings are the perfect addition to an Iceland packing list because they're comfortable, versatile, and they'll keep you warm. I recommend bringing two pairs, one fleece and one normal pair of high-quality leggings that you can wear underneath your hiking pants. I've had this pair of leggings for almost five years now and they still look brand new!
1-2x | Waterproof Hiking pants
If you don't have a pair of waterproof hiking pants, trust me, you're going to want a pair. If you try and tough out the rain in leggings and/or jeans, you'll be a soggy mess. I trust my Mountain Hardwear Stretch Ozonic Pants to keep me dry and since they run on the bigger side, I am able to wear leggings underneath and not feel like a sausage! I only brought along one pair of these pants since they were more of an outer shell than my actual pants so they actually stayed moderately clean for a huge portion of my trip, but if you have a different pair that may get dirtier, pack another pair.
1x | Hiking Belt (Optional)
As I mentioned before, my hiking pants run just a little big on me, so I got the Women's Arcade Midnighter Slim Belt to keep my pants up. I LOVE this belt! It is easily adjustable and the band of the belt is stretchy so you don't have to worry about the belt digging into your skin while you hike. My only complaint about this belt is that it costs $25.95 USD and the photo makes it look like the belt clip is made from a sturdy metal when it's really made from a cheaper plastic. I still love the belt and plan on using it until it kicks the bucket, but I felt it was something I should note if you're looking into buying it! Also, if you're buying your waterproof pants in a size up so you can layer, you're going to want a belt!
1x | Jeans (Optional)
Jeans are a bit of a debated topic for an Iceland packing list since the country is so wet, but I got away with wearing them a couple of times throughout my trip. Personally, it didn't rain too much while I was in Iceland, I got extremely lucky, but it might rain every day on your trip when you go and that's kind of why these are an optional item. I think they're a great option to "dress up" a little bit more and get a break from hiking gear, so I would take along a stretchy pair that you can move around in.
4x | Bras
I don't think I have worn a "real bra" AKA underwire in over five years, and lucky for you, sports bras are going to serve you well in Iceland. I don't have a lot of material to work with, so I can get away with wearing bralettes and lighter bras, but pack along whatever you're comfortable in. I find sports bras to be a lot comfier whenever I am hiking, so I think you'll feel the same once you're out and moving around!
7-10x | Undies
I always pack around 7-10 pairs of undies because I am taking no risks when it comes to being prepped on my travels. I like pairs that fold up really small and don't take up a lot of space, so I always go for undies made by PACT since they're sustainable, made from organic cotton, and super soft! If you happen to need new undies and want to take a swing at some new undies from PACT, you can use my link for 20% off your first purchase!
5x | Socks (+Hiking Socks)
I am 100% one of those people that will re-wear socks. My feet don't sweat that bad and they only smell awful if my shoes are well-loved, so I ended up bringing along four pairs on my two-week trip and I survived just fine. I brought a mix of my favorite socks from PACT and these hiking socks from BOMBAS so that I could layer up if my feet got cold. I loved the combo, my feet stayed warm, and I stayed a happy camper!
1x | Swimsuit
A swimsuit is another key item on this Iceland packing list that you DO NOT want to forget at home! As I mention below, there are a plethora of hot springs all over Iceland and you'll be REALLY missing out if you don't pack one along. I always reach for the SAME swimsuit, even after over three years of traveling and that is my Bond Swimsuit from COULBOURNE. It's not everyone's cup of tea, but I love the extremely cheeky bottoms since they don't cut into my booty and I love that the top slips right on and I can trust that it'll secure my goods in no matter what I am doing. It's a great suit. High-quality. Cute. Not too expensive; and exactly my style!
---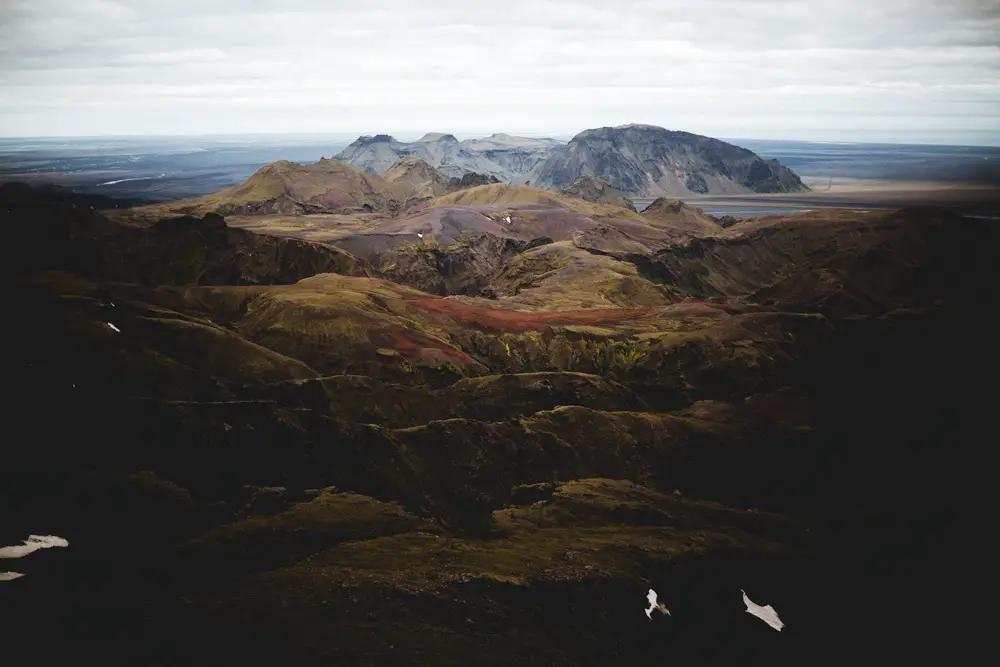 Shoes
You're only going to need two main pairs of shoes and that is a quality pair of hiking boots and a pair of sandals to wear in and out of hot springs like the infamous Blue Lagoon! Unless it's a stop on the side of the road, a lot of the things that you're going to want to see are going to require a hike of some sort of walk through nature, so it's going to be nice to have shoes that you aren't worried about getting muddy or ruined. The only two pairs of shoes I brought along with me on my trip are the two listed below and I never felt like I needed any less or more than that. I think if you focus too much on looking cute you're going to have a bit of a rough time, so wear what is practical and you'll be worry-free for the entirety of your trip!
1x | Waterproof Hiking Boots
If there is one thing I am not a fan of, it's soggy feet. I prefer my toes to not resemble a raisin or be chilly, so I rely on my KEEN Terradora Mid Hiking Boots to keep my feet dry, warm, and comfortable on hikes. I have put these bad boys through the wringer, stepped in multiple rivers, and they have consistently pulled through for me in volcanic, desert, and mountainous terrains. If you're looking for a great pair of hiking boots that don't cost $300, these are a great pair! They're also lightweight and they come in different colors, so whatever your aesthetic is, they have a color to match!
1x | Water-Friendly Sandals
Okay so, the reason "water-friendly" is on this is because if I just put 'sandals' on this list, some of y'all would be showing up in some cute leather sandals, which is the WRONG move, my friends. Hot springs are EVERYWHERE in Iceland, and you're going to have a bad experience trying to navigate them in hiking boots. Ever since I bought my Xero Shoes, there are no other shoes that I would want to wear on my travels. The Z-Trek Sandals are comfortable, durable, and compact, making them perfect if you like to pack light or in a carry-on. They are barefoot-style sandals, so if you need a little more support, Chacos and Tevas are other crowd favorites. Personally, Chacos wreck my lower back and I haven't tried out Tevas, so I can only wholeheartedly recommend Xero Shoes, but I always love having options when I am browsing. Also, if you already have sandals that do well in water, use those and don't feel like you have to purchase a new pair.
---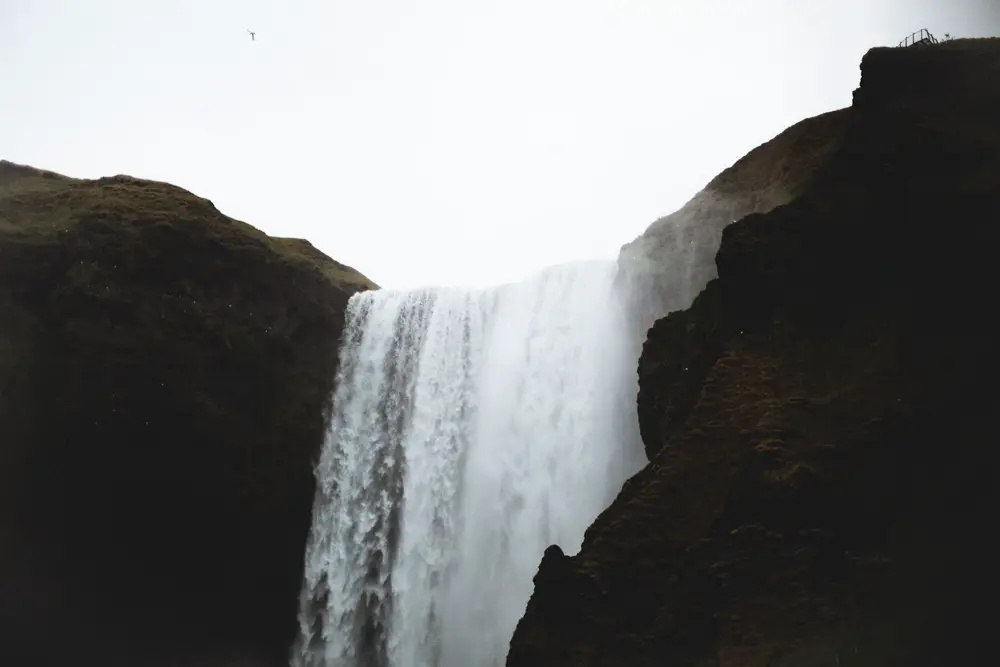 Toiletries
1x | Shampoo
Okay well, there isn't much to say here other than toss in my favorite shampoo in case you're looking to switch it up, reduce waste, or if you want to never worry about running out of shampoo while you're on the road. I use The Hydrator Shampoo from Weighstead, an online, zero-waste shop that I happen to also love and repurchase from all ze time. The shampoo is solid and plastic-free so it passes any TSA rules and lasts for months! Weighstead also has other solid shampoo's based on your hair needs, but for Icelandic weather, something hydrating is going to help tame frizz and dryness you'll experience from the (drastic) weather change.
1x | Conditioner
A hydrating conditioner is another thing you'll want to pack along to give your hair that silky, glossy shine. I don't know of anyone that doesn't use a conditioner, so this is a really obvious item on the list, but I always love giving my recommendations for anyone that is considering some new products. I use The Hydrator Conditioner that goes with the shampoo I mentioned above since my hair tends to get really really dry and I am a sucker for my things to be matchy-matchy!
1x | Deep Conditioner
A deep conditioner isn't an ESSENTIAL item, but if you're heading to the Blue Lagoon and are really adamant about your hair care routine, this might be something you'll want to consider bringing along. Personally, I did not bring a deep conditioner and really my hair was just very hard to brush out for around three days and looked like hay at the ends for around a week. You're not going to have any permanent damage done to your hair at the Blue Lagoon, so don't worry about it, but I also have moderately straight, thin hair, so if you have a different hair type than me then definitely consider this if you think you might need it.
1x | Multi-Use Soap
You know those swiss army knives that have like 100+ different uses and basically you cover you whether you need to cut off an excess string off your shirt, survive an apocalypse, or open a bottle? That's what you want but in soap form; and yes, they make that! Trust me when I say that Dr. Bronner's 18-in-1 Soap is going to be your new BFF on all of your travels, not just in Iceland. This stuff can clean you, your hair, your face, your laundry, dog, cat, dishes, and literally anything else you can think of. The best part about this stuff is that it's biodegradable and concentrated, so it's good for the environment and it lasts forever. There is a wide variety of scents and sizes, and my favorites are the rose scent and the hemp almond scent. I try to buy mine in bulk, so I'll buy the large size and then fill my GoToobs with it!
1x | Toothbrush + Toothpaste
Fresh teeth = fresh smile! My favorite travel-friendly toothpaste is Fat and the Moon's Anise and Tooth Cleanse. It comes in a small, 1 fl. oz bottle and it only takes a few drops to make your teeth feel really clean, like that clean CLEAN after you go to the dentist! I put this on my bamboo toothbrush, also from the Weighstead online zero-waste store and it gives me a plastic-free tooth cleansing routine that I love!
1x | Stainless Steel Razor
Do you keep buying expensive, plastic razors that are good for one shave and then turn to absolute garbage? If this is you, like it was me, do yourself a huge favor and invest in a stainless steel razor. Why? It's one time buy for silky smooth legs every time AND replacement blades only cost $0.15. Where did I get mine? As you can probably guess by the plastic-free trend of my toiletry recommendations, Weighstead at this link! I don't know how I went so long purchasing low-quality razors when I could have one high-quality razor that will last me for the rest of my life!
1x | Deodorant
Iceland is chalked full of strenuous hikes. What does this mean for you? Potentially stinky pits, but not if you're using the right deodorant! I've made my way through my fair share of deodorants, but nothing has compared to the effectiveness of the NOW Solutions Nature Deodorant Mineral Stick. I love it because it's travel-friendly and it's made from minerals so you don't have to worry about it melting all over your things. Well, not that it will in Iceland, but you get what I mean. Using a mineral deodorant won't just cover the smell and it won't keep you from sweating, but it's a guarantee that you're not going to smell. Not sure how those minerals work their magic, but it's honestly the best that I've used.
1x | Sunscreen
No matter the season, protecting your skin should be one of your first priorities. I've talked all about my favorite plastic-free and reef sunscreens before, but if you've read through some of my other packing lists and posts, you'll know that I never go anywhere without my Raw Elements SPF 30 Tinted Sunscreen Tin.
1x | Face Moisturizer
I am a simple gal. I like hydrated, bouncy skin and I achieve that with bland, plain ol', but awesome vitamin e oil. Not only did it protect my skin from the harsh winds in Iceland, but it kept it crust-free which is a solid achievement in my book. I like to keep my skincare regime as simple as possible so that is why I use pure vitamin e oil, but I am looking to spruce things up a bit with OSEA, a tried and true skincare brand of mine that is crafted after the ocean.
You might find that your skin is going to be a lot drier in Iceland, so if you have a heavier moisturizer to bring along or some type of face oil that you love, pack that away instead of something more lightweight.
1x | Hairbrush + Hair Ties
Wind + Blue Lagoon = a tangled mess. I rely on my Wet Brush to untangle my hair within seconds, literally. If you're using any other brush, I promise this one is 1000x better than any other brush you could dream of. I have had mine for years now and nothing beats it. It made brushing out my hair after the Blue Lagoon not as sucky and painful as it could have been, so check one out if you're tired of tugging at your hair all the time.
1x | Reusable Menstrual Cup
All aboard the menstrual cup train; this thing has seriously CHANGED the way that I travel! It's yet another way to reduce waste and have a stress-free shark week! Different brands and models work for different ladies, so I have been using the Diva Cup, which is one of the OG menstrual cup brands, but a lot of people enjoy the Dot Cup! Not only is it black which matched my whole aesthetic, but if you purchase the cup here, then another cup is donated to a woman in need!
1x | Chapstick
I think we all have our own favorite chapstick, mine being Burt's Bees, but make sure you pack along your favorite hydrating and SPF filled lip balm to keep your lips plump and hydrated!
1x | Nail Clippers
Somehow I always end up forgetting to put these in my toiletry bag before my flight, so make sure you pack these to keep your nails at a manageable length. Mine tend to grow pretty fast and I have found myself, more times than not, with outgrown nails and nothing to trim them with!
What To Pack Your Toiletries In
1x | Quart-Sized Clear Toiletry Bag
Europe and the United Kingdom are very particular about their toiletry requirements, so make sure you're packing all your toiletries in a reusable, quart-sized, clear toiletry bag. I brought my Tom Bihn Spiff Kit in the Wasabi Color and I ended up having to take everything out of it to put it in a clear plastic bag on my way back home. If you don't have a clear toiletry bag, I recommend the Clear Quarter Packing Cube, also from Tom Bihn, because they're made in the USA, high-quality, and you won't be constantly wasting Ziploc bags whenever you travel. For the longest time when I traveled, I kept using plastic baggies and they would rip apart and get way too dirty, so I finally bit the bullet and bought something that would last, so if you want to reduce waste and have a really high-quality bag to have for your toiletries, Tom Bihn is for sure my go-to and you'll love them too!
1x | GoToobs
I never understood why people bought travel-sized toiletry products whenever they traveled because they are expensive and wasteful. GoToobs are reusable squeezie tubes made from silicone that you can put your own shampoo so that you can take a travel-sized version of your favorite shampoo on your travels rather than trying to find a different shampoo that you might end up hating, or worse, it'll leave your ends dry! No one wants that, so check out GoToobs and they'll enhance your travel experience by a landslide!
---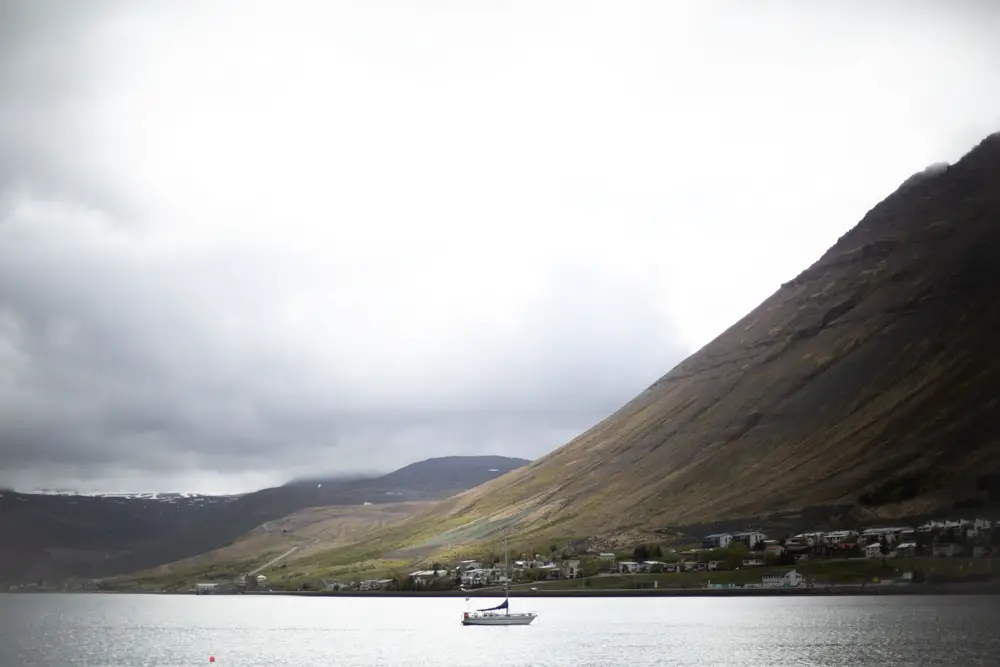 Accessories
1x | Gloves
A lightweight pair of gloves is going to do you just fine in the summertime. I had originally bought a pair by Mountain Hardwear, but I accidentally left them at home, so I bought a pair in Iceland from North 66 and I love them more than the others! They were more expensive than the original pair, but the quality is nicer and they kept my hands a whole lot warmer! You may want to pack some waterproof gloves along, I really didn't find them to be too necessary since getting wet is inevitable hand wise, so pack a pair that will keep your hands and fingers warm and you'll be just fine.
1x | Beanie
A good hair day is going to be a rare occasion with wind and rain, so a hat is going to protect those bad hair days and keep your ears warm! I packed along with a black beanie that I thrifted and I ended up wearing it Every. Single. Day. Seriously.
1x | Sunglasses
Iceland may be cold, but the sun is going to burn your corneas if you forget sunglasses. 100% guarantee; so bring along your favorite pair of sunnies that can protect your eyes! Surprisingly, I have had my favorite pair of sunglasses for over five years now and SOMEHOW they have not gotten lost among the jungles of Indonesia, the islands of the Philippines, and now, the epic terrains of Iceland!
1x | Microfiber Travel Towel
I didn't realize how much I could have used a microfiber towel until I picked one up for myself, and let me just say, this really beats using any regular towel while traveling. I use the Sea to Summit DryLite Towel, I believe I got it in the large size, to keep dry and to dry myself off quickly. Probably my favorite feature about it is that it has this little loop on one of the corners that allow you to hang this bad boy anywhere without the fear of it flying away! I recommend buying the XL size since that is similar to the size of a regular bath towel.
If you have enjoyed any of the products that I have recommended up to this point, you can find all, if not most, of them on Backcountry.com! Use this link to get $10 towards your next purchase!
---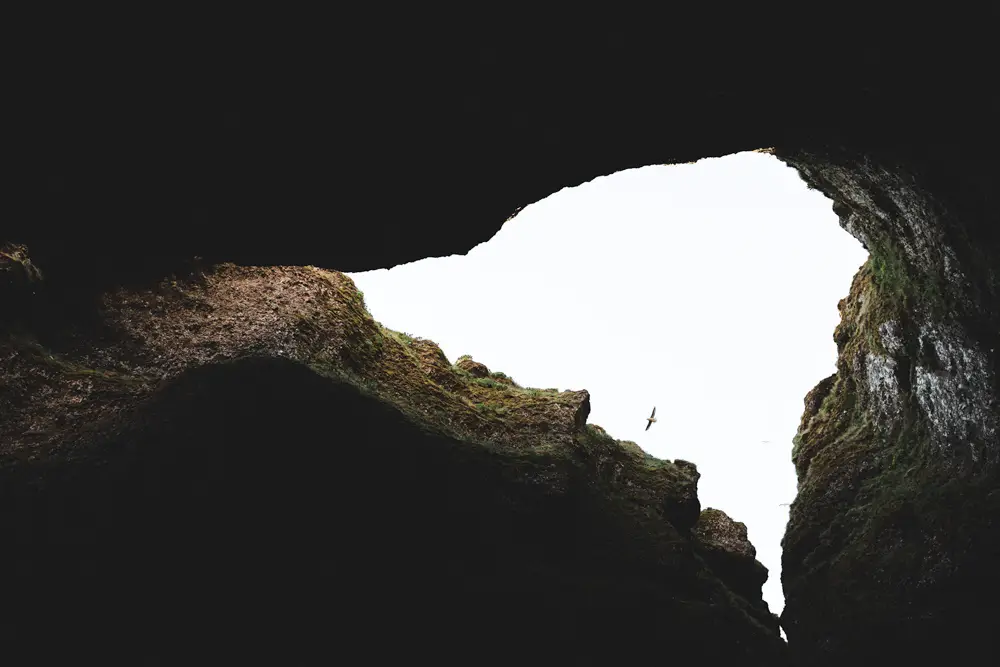 (Very) Basic First Aid Essentials
Melatonin
If you're traveling from mainland Europe, you may not need this, but if you're coming from the United States, the six-hour time difference is going to be an interesting battle paired with the midnight sun. For some reason, I can travel to Asia, a ~14 hour time difference, and bounce right into a sleeping routine, but Europe ALWAYS gives me trouble adjusting to a new sleep schedule. If this applies to you also, I recommend bringing along a melatonin supplement. I like the Source Naturals brand since you can buy them in 1 mg tablets. I think anything over 2 mg would put me into a coma, so buy the 1 mg tablets and then you can build up the dosage as needed.
Bug Spray
If you're traveling in the Myvatn area, there are black flies that will swarm you like roadkill. I only got a small experience with these since I was never able to make it up to the north, but I can tell you that they are incredibly annoying and I didn't even experience the worst of it. Some people recommend getting head nets they're so bad! I would 100% pack an effective bug spray and then consider getting a head net if you'll be in that area.
Bandages + Gauze
Cuts, scrapes, wounds, you name it, and a bandage and gauze will have you covered! I only brought along bandaids and I never ended up using them, but they're always good to have, especially if you're doing a lot of outdoors activities, which you will be in Iceland.
Colloidal Silver Gel
As we all know, I am all about the natural remedies, so colloidal silver gel is basically a natural antiseptic cream alternative. You can apply it to cuts, scraps, and wounds and it'll clean out and kill any bacteria that might be in them, AND it does a damn good job of it, might I add.
Perscriptions/Medicines
I don't have any prescriptions, nor do I take any medicine, but if you have any preferred or required things you need to take, bring them with you because you won't be able to pick them up in Iceland, even over-the-counter medicines like Ibuprofen and cold medicine.
---
Technology + Camera Gear
Waterproof Camera Bag OR Raincover For Your Backpack
I wanted to be 100% prepared for a torrential downpour if I had all my camera gear on me, but no matter where I go, you'll always see the WANDRD Prvke Backpack on my back! The minimalistic look of it makes it look like a typical backpack, making it very lowkey and keeping my things safe. If you don't have a waterproof bag, don't feel like you need to go out and get a special backpack because you can buy a waterproof cover like this one that can easily pop on and off your backpack when rain showers come.
Computer (Optional)
Not everyone will feel the need to pack along a laptop, but for my lifestyle, it's a must!
Camera
It doesn't matter what type of camera you own, just bring anything to capture Iceland. Even one of those disposable cameras from the store would be really cool if you can't spend much cheddar on something fancy, but you still want a unique memory of your trip! I have been lugging my camera around for years now and I love the quality and versatility of it! I do believe Canon is going to release a newer version of this model, after the Mark IV, so I am looking to upgrade once it's released! If you're just starting out and want a great beginner/intermediate camera, I recommend this one.
Lenses
Okay, so, let's talk lenses. Iceland's landscape comes in a variety of shapes and sizes, so you're going to want to have ALL your bases covered. Ideally, you'll want to have everything from 20mm-200mm covered. I know that that isn't always possible for everyone, so if you could only bring one lens, I recommend this 24-70mm or any standard zoom lens that you have. If you have a little more room, a telephoto lens will come in very handy as well, something like a 70-200mm is perfect. If you have both of those, you really won't need much else, but I always pack my favorite lens no matter what else I have in my bag. When you're packing, think about having a variety of focal lengths and versatility.
Drone (Optional)
Drones… Drones. Drones. Drones. I have mixed feelings about putting this on this packing list, but I am going to push forward with my thoughts anyway. I bought a drone SPECIFICALLY for this trip. I dropped $800+ dollars on a Mavic Air, that I really enjoy flying, however, I only flew it a couple of times since there are copious amounts of drone bans and laws all over Iceland. 80% of the popular places you see of Iceland now have drone bans that a lot of people break just to get a photo. On the other side of the coin, wherever else you want to fly them, you need to be mindful of the altitude that you're flying at. A lot of people will fly as high as they can possibly go, which is also against the drone laws in Iceland. I am really not one to break any rules and I wish I would have taken along this 100mm lens that I was considering buying instead of this drone, but you live and you learn. If I already owned a drone, I think my opinions towards this would be different, but I bought it specifically for this trip and barely even flew it.
Extra Batteries
How some people survive with only two batteries on a trip, I'll never know, but I always carry 2-3 extra batteries in my bag. I try to buy used, name-brand batteries since they're higher quality and if you buy them used, you can get them for a discounted price which I always enjoy! I find that the off-brand ones never last as long and they kick the bucket faster.
SD Cards + Card Case
My Pelican SD Card Case is slowly, but surely filling up with my favorite SD Cards, the Sandisk Extreme Pro 64gb Cards. I only have two of these right now, but I am hoping to bring a 128gb card into the card family at some point since both of my other ones fill up VERY quickly nowadays. You want a good brand like Sandisk for the protection of your images and for fast writing speeds while you take photos!
Wireless Shutter
Where in the world was I before I bought a wireless shutter… Someone, please let me know! With this wireless shutter, I can now take advanced selfies at my leisure and get some pretty epic photos for my Instagram! If you want more travel photos of yourself and are tired of going back and forth between the camera timer and your location, pick up one of these!
Tripod
A tripod is another staple if you want nice photos of yourself while traveling solo and a great way to get really crispy images! If you want something compact and versatile, the Gorilla Pods are a huge crowd favorite, but if you want something more stable, Manfrotto makes awesome ones, like this one, that I carry and use all ze time.
---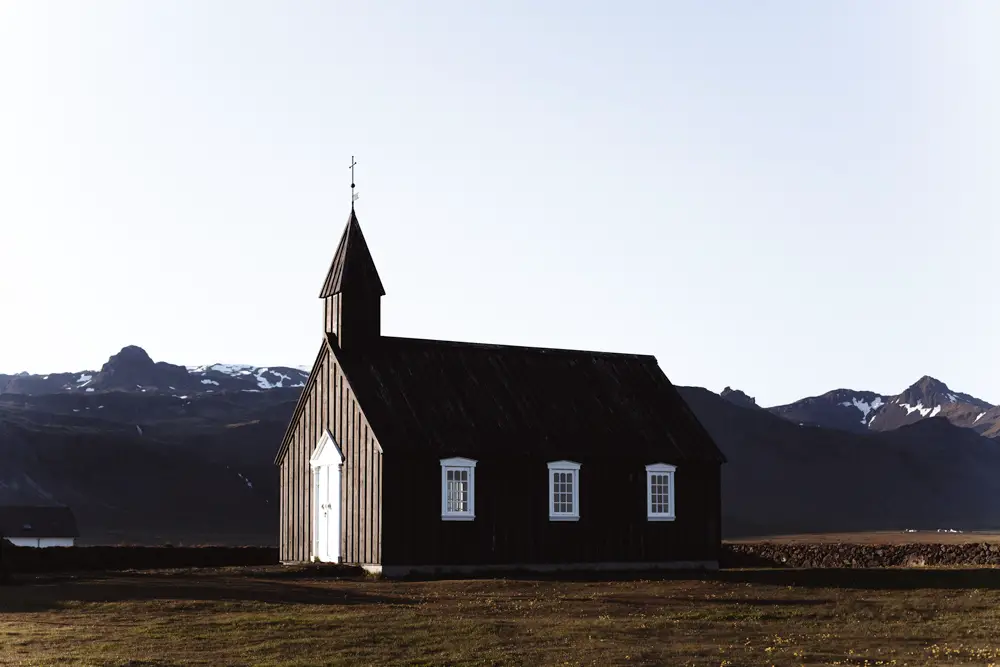 Other Packing List Essentials To Travel Iceland With Ease
Reusable Water Bottle
Icelandic water is the best in the world. No competition. No questions. It's the BEST. You can walk up to waterfalls and fill up your reusable bottle, drink the water, and taste the pure magic fluid that flows through the Icelandic rivers. The tap water is pretty magical as well. There is no point in buying bottled water because you're essentially just buying bottled tap water. I brought my Hydroflask and never paid for water one time. Plastic bottles are wasteful and expensive, so bring along a reusable one and taste that irresistible H2O!
Sleeping Mask
The midnight sun is no joke, so if you have trouble falling asleep with lots of light in the room or tent, a sleeping mask is going to do wonders for your quality of sleep in Iceland. I didn't bring one, so instead I would pull my beanie over my eyes, yes I even slept with it on, and I didn't have any trouble, but I know some of you would 100% appreciate having one with you.
Power Inverter
The vast majority of people reading this are more than likely going to be planning on doing an Iceland road trip either around the ring road, south coast, west fjords, and anywhere in between and I was so thankful to have a power inverter with me in the car. It's a plug that goes into the little cigarette lighter at the bottom of the center console and lets you charge your phone, camera, and other things with normal adapters. It also charges them a lot faster than a regular car charger would! I use this one and I'll never go on another road trip without it!
Trawire Hotspot Rental
You can't exactly pack this since you'll pick it up in Reykjavík, but a wireless hotspot rental is one of the best items that are on this packing list. Trawire is the best hotspot rental you can get and I loved it because your wifi speeds never slow down no matter how much data you use and the speeds are fast! The only downside is that you have to charge it, but you can plug it into the power inverter that I mentioned above while you drive and you shouldn't have any issues with the battery running low. It helped me stay connected and stay safe while on the road, so this was a great addition to the rest of my gear!
PRO TIP
If you want to rent this near a holiday or Black Friday, you can snag a sweet deal! I rented mine during a Father's Day promotion and got my originally priced Trawire ($200+) for $90!
Travel Insurance
This handy-dandy item is one that should not be left off your must-haves list! I never go anywhere without travel insurance, so having this with me while I was wandering Iceland kept me feeling secure throughout my entire trip. Shit can really hit the fan at any moment, so don't write it off your travel budget! My go-to for travel insurance, like many fellow travelers, is World Nomads! I rave about them on a lot of my other packing list and safety tips on my website, but check out the link below to learn more about travel insurance, why you need it, and why I recommend World Nomads. Or you can get a free quote for your trip below!
---
What is one item you cannot travel without? Share with me in the comments below!
Aaren
Did you find this Iceland packing list helpful? Save it for later on Pinterest!