(Last Updated On: 07/01/2022)
Iceland, the mysterious, extraterrestrial land that travelers are FLOCKING to and possibly even selling a quarter of their left kidney JUST to afford to make it out there… Okay, so maybe not THAT extreme, but Iceland's growing popularity has caused millions of people to start booking trips out here! As we all know, I'm here for the people, and after writing many other *coughs* perfectly written travel tips for Scotland and The Philippines, I knew that I needed to toss Iceland travel tips onto the list to help you plan an incredible trip to Iceland!
After planning my own trip to Iceland, I found that there was a lot of information out there and other travel tips for Iceland, but none of them went into extensive detail or gave you a very up-close insight into the country, so that is what I am here for! I am covering trip planning tips for Iceland, tips for visiting Reykjavik, the South Coast, The Westfjords, and tips for on the road, what to pack, and SO. MUCH. MORE. Iceland is exciting and magical and everything that will surpass your wildest dreams. There is a reason why this country has become so popular in recent years, so don't let the masses steer you away. If I could board a flight back tomorrow morning, I would!
I hope you enjoy these Iceland travel tips and if you have any other notable tips worth sharing, please leave them in the comments at the end of this blog post! As I explore more of the country, I hope to increase this list to a whopping 100 tips and I might even add yours to the list!
This post may contain affiliate links for the products I mentioned, but as always, all opinions are my own. I make a small commission, at no extra cost to you, when you make a purchase or booking through these links. This helps to support this space and keep me blogging, which I am so extremely thankful for.
---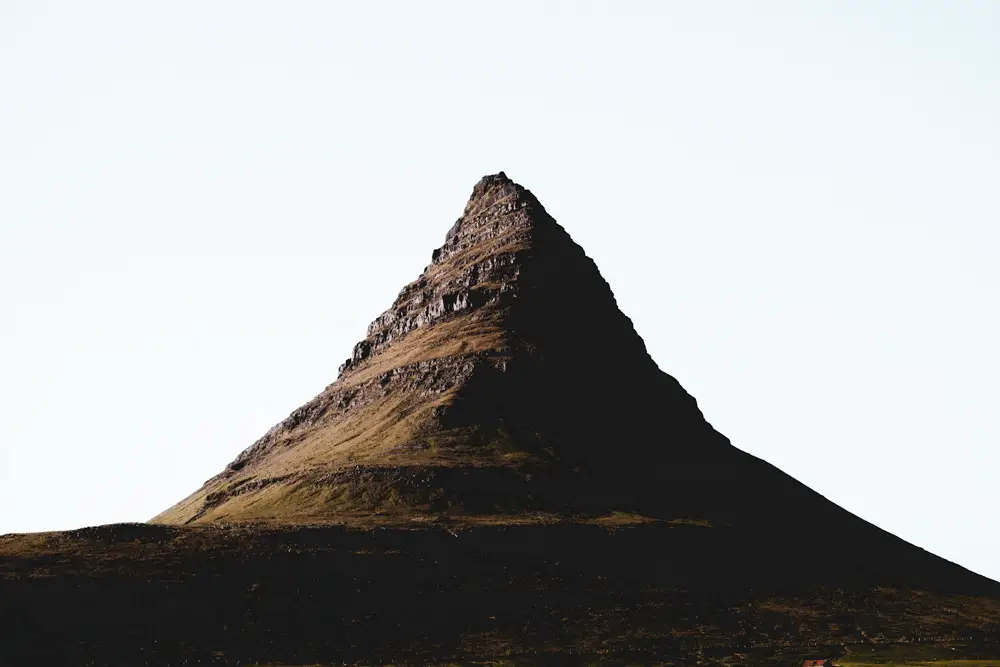 Tips For Planning + Booking Your Trip To Iceland
1 | Plan a fulfilling but relaxed itinerary (aka don't try to cram everything in).
Alright, there is a reason why this is tip #1. You're going to exhaust yourself if you try and cram a ton of activities into only a few days/couple of weeks. I understand that most people don't get to spend a lot of time in Iceland since it's an expensive place to visit, but those that do cram tend to miss out on a lot. Think of it like skipping a stone over a still lake and the times that the rock skips is a highlight in Iceland, what about all of the things in between? There are many places that are overlooked because people want to gloss over the must-sees and ignore the rest because they either take a long time to get to, are too far away, require some planning, etc., (I talk about those places in these tips so make sure you read all the way through), but slow down and thoroughly research the areas that you're going to be in. Do you want to do the WHOLE ring road in six days, barely scratching the surface of solely highlights, or do you want to spend six days really exploring the solitude of the Westfjords, or diving deeper into the hidden gems of the South Coast?
Honestly, it's your trip, so I know that you're going to do whatever you want anyway, but I really want to encourage you to be thorough in your adventures and don't try to rush through everything. It's the move to make when planning your trip to Iceland and you'll be thankful you didn't do what everyone else did. I know I am!
2 | Whatever you do, get your own rental car.
Boy oh boy. Guided tours are expensive and restrictive. I mean, rental cars are pricey, too, but they're not pricey like the tours are. Plus, renting your own car means that you get to save a ton of money and see a whole lot more of Iceland in the process. Most tours do not make stops on the road every few miles to get photos AND they all leave in peak tourists hours, meaning you're going to arrive when everyone else does. Many people are put off by driving in foreign countries, but Iceland is probably the best place to get your feet wet. The signs and roads are simple and straightforward, they drive on the right side of the road (a huge plus for us Americans), and they have a variety of rental options so you can choose a car that you'll be comfortable driving in. There are so many huge benefits to renting your own car, so grab one up and get exploring!
3 | Book your rental car far (like, really far) in advance if you're traveling in the summertime.
The closer you get to your trip, the more expensive and fewer rental options you're going to have for your trip. I think I ended up paying an extra $400 for not jumping the gun on my rental. I still fell in love with the car I booked, the beloved Suzuki Jimny, but I wish I would have booked further in advance to avoid paying more money. If you see a great deal, book it. Otherwise, the price is going to continue to get more and more expensive as your days til departure dwindle down. Even if your trip is a year away, look at the prices. Last minute deals don't exist in Iceland!
4 | Plan to see more than just the ring road (sorry, someone had to finally say it).
Please. Not just me, but every Icelander is begging you. I understand that driving the ring road is THE thing of all things to do in Iceland, but they are but a fraction of the coolness of the Westfjords, Highlands, and other not-as-touristy spots on the island. If you're planning on driving the ring road anyways, then try to allocate some extra days for some detours and additions to your itinerary. There are so many parts of Iceland that are still being kept a secret because everyone is so focused on the ring road attractions… What will you discover by venturing away from them?
5 | If you're visiting the Blue Lagoon, go into it with an open mind and you'll enjoy it.
As much as the Blue Lagoon has been bashed for being a tourist trap, I will be one of the first people to tell you that you should definitely go. As touristy as it has become, it still stands as one of the greatest "once-in-a-lifetime" experiences you'll have on your travels. If you go into it believing that it's going to be a crappy time, you're going to have a crappy time. If you go into it with a positive mindset and open expectations, you'll have a tremendous time people watching, enjoying your free drink, and soaking in this badass hot spring. If you're on the fence about going, read the blog post linked below and it'll answer any of the questions you might have about visiting.
---
---
6 | BUT don't neglect the other wonderful geothermal hot springs in Iceland.
You know that one commercial where there is a family in Mexico and they're debating between soft or hardshell tacos (off-topic but bear with me here) and the little girl comes in and says, "why not both?" and they all begin cheering? This is my advice to you for visiting hot springs in Iceland. So many people recommend skipping the Blue Lagoon because there are so many other hot springs, but, um, hello… Why not both? If the Blue Lagoon isn't in your budget, that's a different story, but if you have the means, DO IT! The bustle of the Blue Lagoon makes all the other springs a bit more special!
7 | Go camping if you're visiting in the summer! It's the best (and cheapest) way to experience the country!
If you're going to Iceland in June, July, or August, please take all those Airbnb's out of your bookmarks and start looking at campsites. Not only are you going to save a literal FORTUNE on accommodation, but you're going to see a side of Iceland that not many people get to experience. When even the locals agree that camping is the best way to see Iceland, you know you can't go about traveling the country any other way. There is a campsite in most small towns and villages that you will pass through, so you'll always be guaranteed a place to sleep!
8 | Book a car rental with decent gas mileage. The gas in Iceland costs around $7-8 USD/gallon!
When I was researching Iceland trip costs, I heard that people spent $1000+ on gas and PANICKED. I knew that gas was expensive in Iceland, but I couldn't believe the sheer numbers people were dropping on gas. Thankfully, I only ended up spending $500 USD, but I think I could have cut this cost down a bit if I would have rented a more budget-friendly or diesel car. I don't know where everyone else got those numbers for gas, but just make sure the car you choose won't eat up gas and cost you a lot of money.
9 | If you're keen on staying connected or if you need an internet connection for work, Trawire is the best portable hotspot in Iceland.
I wish I could take a Trawire hotspot on every single one of my trips. I only spent $90 USD for two weeks of high-speed, unlimited data. They don't cut you off after you reach a certain amount of gigabytes or slow down your speeds, so I highly recommend this if you want to stay connected while you're away! I only experienced little to no signal in some parts of the Westfjords and the Þakgil campsite in Vík, so the coverage is phenomenal! Try to book yours around some type of holiday and you'll get a great discount! I ordered mine at the Montreal Airport after getting news that they were having a deal so I snagged an originally priced $200 USD hotspot rental for only $90 USD!
10 | Choose the right season for your adventure (summer vs. winter).
If you want to experience the midnight sun, you're not going to be able to see the northern lights. If you want to experience the northern lights, you're losing access to the highlands, the midnight sun, and copious amounts of daylight hours. People visit Iceland for different reasons, so make sure you have access to the things that you want to do while you're there. If you plan on doing some epic hikes, venturing onto f-roads, and thoroughly exploring the country, plan on visiting in the summer. If you don't mind around six hours of daylight per day, the opportunity to see the northern lights, and most roads closed, then wintertime might be for you. I know plenty of people that ADORE, and actually prefer, Iceland in the wintertime to summertime, so don't let certain limitations steer you away! Do your research and find which season works best for your travel plans!
---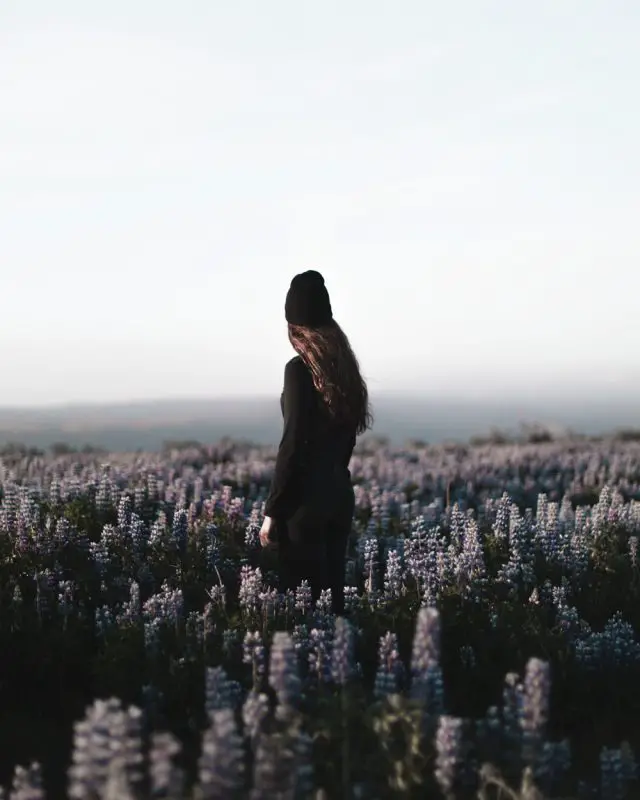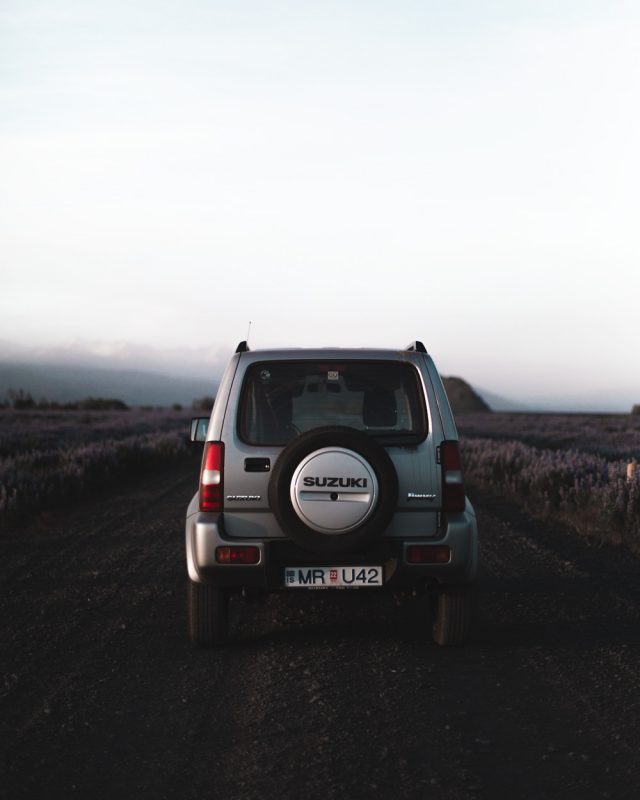 General Iceland Travel Tips + Tips For On The Road
11 | Arrive at touristy spots extremely early in the morning and you'll have them to yourself.
I traveled to Iceland in peak season and was able to have The Golden Circle, Skogafoss, The DC Plane Wreck, and many other iconic Icelandic treasures ALL to myself because I made it a point to be there at the earliest possible time that I could. For most of the stops, I tried to arrive before or around sunrise, ideally, before and it made all the difference in crowds. If you want to experience Iceland's raw nature in the most stilling way possible, get there early. If you arrive at high noon, you're going to have a bad time.
The time change almost worked in my favor for this trip because I would travel through the night for sunset/sunrise and sleep during the day when all the crowds were out and the daytime hours just so happened to be when I would go to bed back home here in the United States, so I highly recommend doing that if you're up for it or if you want to chase those extended golden hours rays! Photography is a huge part of my travels, so I didn't mind sleeping at a seemingly odd time!
12 | 99% of Iceland accepts cards, so there is no need for large amounts of cash, but make sure your card has a pin and a chip reader.
While Iceland is a wild country, they are really keeping up with the times since cash is rarely used and cards are accepted basically everywhere. I had about $200 USD in spare cash that I had before my trip that I exchanged for Kronas and a lot of people looked quite confused when I would pull out banknotes to pay! I found that the most reliable place to get your currency exchanged is at one of the banks in Reykjavik. There are a few in town, but I went to Landsbankinn, down the road from the Galaxy Pod Hostel and the service there was quick and easy!
Choose wisely with the card you bring because you're going to want it to have a pin number for the gas stations you fill up at. Gas stations and ATM's in Iceland require a pin number and a chip reader on your card in order for you to use them. I had a debit and credit card with both of these features, so I had zero issues, but check your cards to make sure they'll be able to be used while you're away.
13 | At the least, try to pronounce and/or learn some basics of Icelandic.
Alright, I get it. You see the word "Fjaðrárgljúfur" and bail… BUT WAIT. Hold it right there. I know it's a lot of travelers' common practice to just point and cross your fingers, but the Icelanders will really appreciate your valiant attempts at trying to learn a phrase or a few words in Icelandic (and probably get a good laugh in the process). The rolling r's and accents on certain letters can be confusing, but once you learn a few pronunciations, the rest seem to get a just slightly easier (keyword: slightly). Here are some words and phrases to get you started:
Reykjavík = "Ray-kya-veek"
Vík = "Veek" (like week with a v)
Höfn = "Hup"
Þórsmörk = "Thors-mourk"
Landmannalauger = "Land-manna-laos-gaer"
Dyrhólaey = "Deer-hole-la-aye"
Seljalandsfoss = "Sel-ya-lands-foss"
Once you're on the road, you'll notice that a lot of Icelandic words are made up of smaller words. If you get familiar with these words, you can easily decipher what certain things are like Fjadrárgljúfur, Svartifoss, Jökullsárlon, and more just by knowing the endings of the word!
vik = bay
foss = waterfall
gljúfur = canyon
fjordur = Fjord
Fjöll = mountain
lón = lagoon
laug = pool
14 | Carry some small notes and Kronas to make donations and to pay for the restrooms.
While you can get away with using a card everywhere, you will want to exchange a little bit of cash in case you really need to use the restroom that requires payment or if you're visiting a place that takes donations. I visited a small hot spring on the Golden Circle that was open for public use but welcomed donations to keep the space clean and open for everyone to use. A lot of the smaller sites you see, like the geothermal springs, are locally owned, so any little bit of Kronas helps them out and gives back to the Icelandic communities.
15 | Don't stop in the middle of the road to take photos.
All of Iceland's roads, aside from the highway in Reykjavík, are only two lanes. If you stop in the lane you're either going to get hit or run over, so please refrain and find a safe place to pull over if you see something that you want a photo of.
16 | Iceland's water is the BEST in the ENTIRE world, so you don't need to buy plastic bottles.
When I hiked up Glymur Waterfall with some locals I was able to keep my Hydroflask totally empty for the whole trail, saving myself some weight, and once I reached the top, I was able to get ICE COLD, tasty, magical, out-of-this-world drinking water that gave a gentle hug to every cell in my body. The water in Iceland tastes so good that you won't even be able to believe it. Not only will drinking from the tap, waterfalls, and streams save you a ton of money, it'll help you reduce waste while you travel!
17 | If you're road-tripping, don't forget to bring a power inverter! #holygrail
Not only did a power inverter become my saving grace many times on my road trip, I never hit the road without one now! You're going to be using your phone, camera, drone, etc., for so many photos and videos that charging in between accommodations isn't going to cut it in terms of your battery life. And since Iceland's sites can sometimes be hours apart, a power inverter just became your new travel BFF. I picked this one up from Best Buy before I left and I love it! I charged my camera batteries and phone with zero hassle! Just make sure that you don't leave it plugged in when the car is off!
18 | When getting gas, do not press the "full tank" option. It will put a ~$200+ USD hold on your account for 3-7 days.
Thankfully I never made this mistake, but some other people have! Whenever I stopped in to get gas, I always chose the 5,000-10,000 krona option and I never had any issues. I'm not sure why they have the "fill tank" option since even the locals tell you not to choose it, but as long as you choose the desired amount you'll be fine. It can be confusing to know how much you actually need when you first start driving your rental car, but once you get into the groove of things you'll know what to choose when you have half or a close to an empty tank. Not only will choosing "full tank" out you a few hundred dollars but if you choose this option every time you get gas, your Iceland budget is going to go out the window in no time since it's considered a "deposit of guarantee" and you'll get your money back when the payment isn't claimed. Yikes.
19 | When the weather forecast says it's going to be stormy/windy, brace yourself (and your car).
The wind in Iceland is so extreme sometimes that they named him Kári. You may or may not experience such intense winds on your trip to Iceland, but it's important that you know what you're up against. First things first, check the windspeeds before you go out driving. If you have a rental, there is a large chance that they will tell you not to drive if the wind speeds exceed a certain amount and you should not ignore this. The winds have pushed cars around, blown doors right off the hinges, and even been on a hurricane level severity. As long as you watch the weather, you'll be notified of any extreme weather for the destinations you're headed to and don't ignore the warnings.
20 | As tempting and sometimes convenient as it can be, please don't use nature as a restroom.
If you want to stay in the locals' good graces, I don't recommend using the side of the road to answer nature's call. As remote as Iceland is, there are still places with proper restrooms that you can use on your road trip. I drove over 1200 miles and NEVER dropped my drawers on Iceland's precious vegetation. There was a time when I was on my way to the Westfjords and I had to go so bad and luckily I came upon a small town with a restaurant that just so happened to be open. I asked the hostess if I could use their restroom and she actually looked ecstatic that I was asking because most people go anywhere they want. Pee before you leave, or hold it till you get there. Would you want to be on a hike or adventure and walk past poo or smell pee? No? Me neither!
---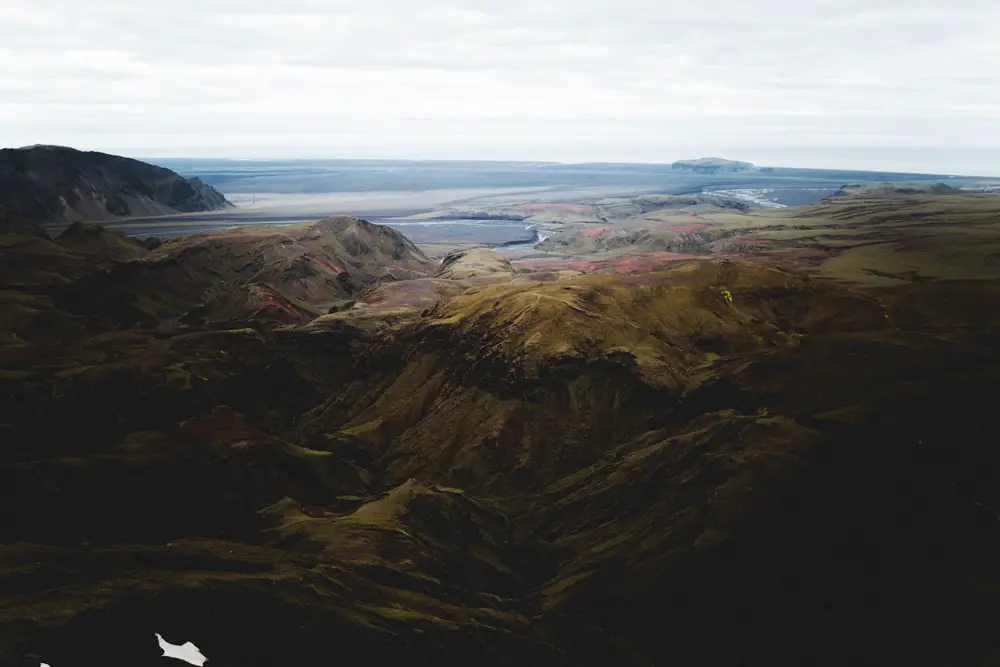 Gear + Adventure Iceland Travel Tips
21 | Pack a waterproof shell to wear over your clothing.
Waterproof pants. Waterproof shoes. Waterproof Jacket. You want everything. A waterproof shell will keep you from getting soggy in those torrential downpours and keep you warmer in the process! If you don't have any waterproof gear, now is the time to pick some up because you're going to want it. Especially if you plan on visiting all those iconic waterfalls!
22 | Visit. The. Highlands.
As much as I want to keep this special place a secret, y'all just NEED to go out and see the highlands of Iceland. I got a small taste of what they have to offer via a hike to Mælifell, but I was never able to make it out there, so I am telling YOU to make it a priority! If you thought all the photos of Iceland's South Coast blew your mind… You just wait. The highlands are 1000x more extraordinary!
Everyone knows that Iceland is cold, windy, and rainy basically 24/7, but the key to arriving in Iceland prepared is by making layers a priority in your backpack or suitcase. There were days where I was frigid, days where I was sweating (can you even believe that?), and days that I was both frigid and sweating all in the span of about three hours. You want to have lots of baselayer tops and bottoms in your suitcase and layering pieces like waterproof hiking pants and sweaters that you can easily strip on and off to coincide with the weather. I was lucky enough to have sunshine for around 10-11 days STRAIGHT of my 15-day trip, but you may not get so lucky! Pack those layers and you'll be best prepared!
24 | Take A Hike.
A huge misconception before traveling to Iceland, at least for myself, was that all the waterfalls and must-see spots were going to include a rustic hiking journey, but alas, a lot of them are only stops on the side of the road… For some of you that might be a sigh of relief and for the rest of you it means one thing popped into your mind, "oh no… crowds". Ding! Ding! Ding! You're correct! So many people are focused on seeing the easy-to-access highlights that very few people actually get out and get onto the trails in Iceland. The hiking trails in Iceland, especially the Laugavegur Trail in Landmannalauger, are so secluded and dreamy that you're going to have plenty of views ALL to yourself, even in high season. Take a hike if you want to get off the beaten path. Take a hike if you love thrilling adventures and mystical landscapes. Take a hike if you want to experience Iceland in its rawest, purest form!
25 | Pack + prepare for weather changes if you plan on being out for a while.
While the weather may seem sunny and bright in a single moment, all that can change instantly. What if you're on a hike and only prepared for the weather that morning and then you get yourself caught in a rainstorm? What if you got lost and were out longer than you anticipated? You want to make sure that you pack snacks, adequate water, and the right clothing in case you need to bundle up and wait out certain weather. Ideally, you'll be informed of incoming weather via the Icelandic weather service, but you never know if things are going to change on a moment's notice while you're out. If you're on shorter hikes, I don't believe this is as necessary, but if you're taking longer, maybe even half-day hikes, then you'll want to prepare properly.
---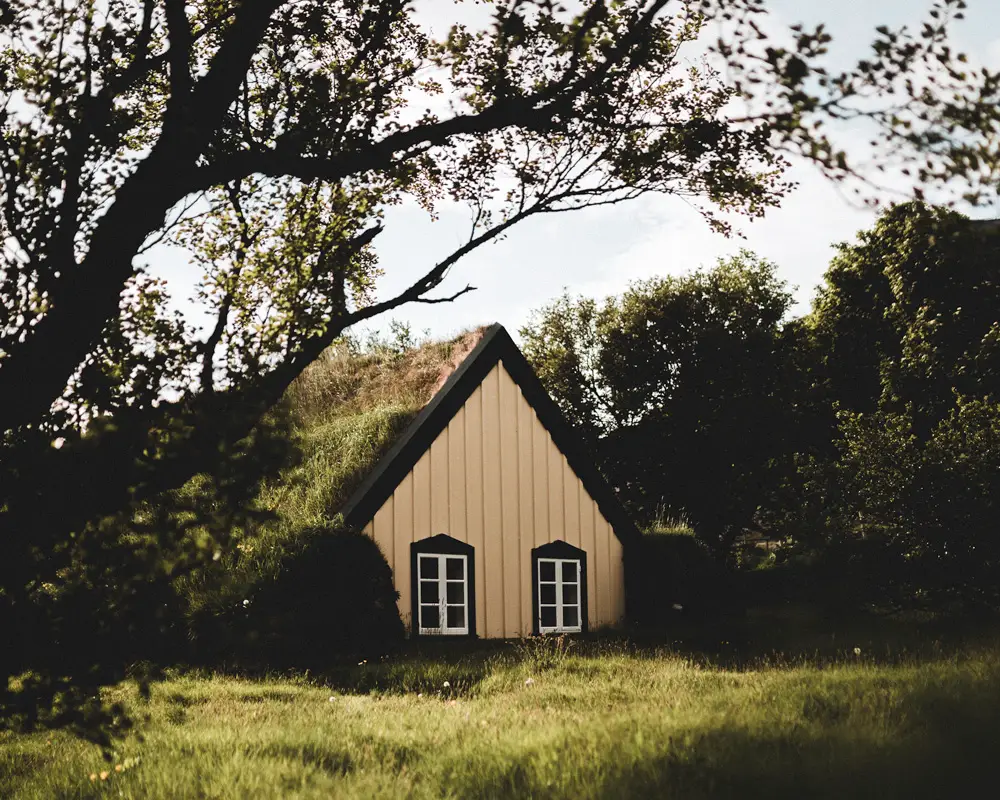 Tips On Icelandic Food + Culture
26 | The vast majority (practically everyone) in Iceland speaks English.
If you're nervous about visiting Iceland because of a language barrier, don't worry, probably all the Icelanders you encounter are going to understand English and understand it well. In fact, a generous handful of Icelanders can speak a few languages! I'm not sure if all of them learn it in school, or if it's just the exposure they have to English (if you're Icelandic and reading this please let me know), but I once heard that Icelanders learn English since they often travel to The Netherlands and other parts of Europe to study so they learn English to communicate once they're abroad. Icelandic is one of the most difficult languages to learn, so having English under the belt is a huge plus. I'm not an expert on this and I don't know the lives of every single Icelander, but just know that you won't have trouble communicating once you're there.
27 | It is not required nor rude to leave a tip.
Most places include a service fee for the costs of things, so you aren't required to leave a tip after dining out, but you won't be rude if you felt that you received great service and want to leave something a little bit extra. If your restaurant doesn't include a service fee, then 10% is a fine amount.
From fermented shark to sheep head to skyr, Iceland has quite an interesting pallet for their local foods. When Iceland was first settled, resources were very limited: sunlight, fishing options, and imported food. This means that a lot of their traditional dishes reflect incredibly harsh times back in the day, however, since the development of geothermal energy and other advancements, their cuisine has developed quite a bit over time. Today, the star of most Icelandic dishes is lamb, fish, and skyr, so finding a tasty dish isn't hard to come by!
I traveled to Iceland as a vegan, which, thirty years ago would have seemed like a test for survival, but Iceland is a very forward-thinking and offers plenty of options if you're traveling with a special diet.
---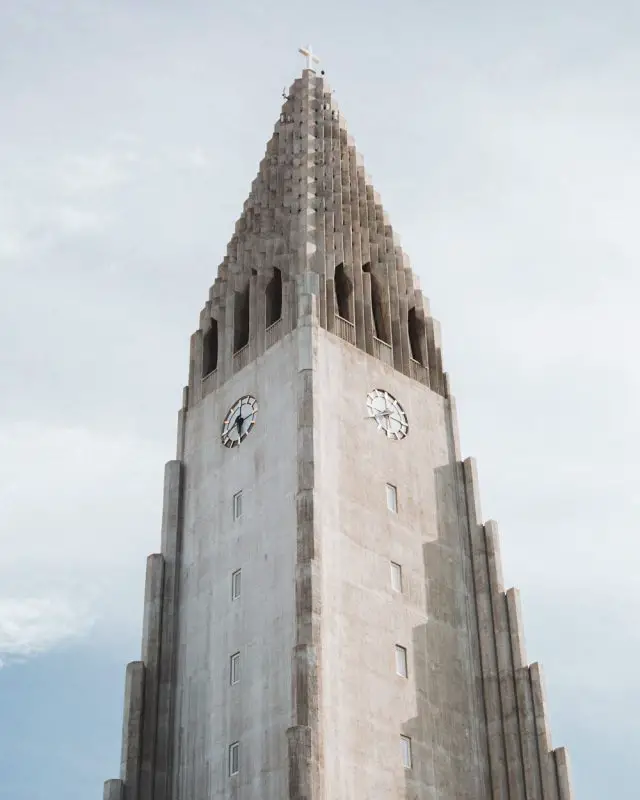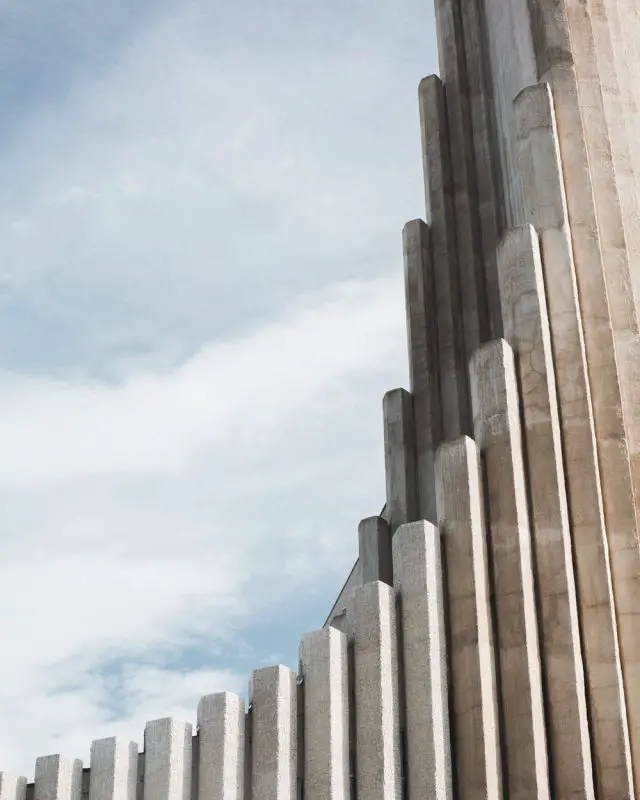 Tips For Visiting Reykjavik
29 | Plan to only spend a day in Reykjavík. This is plenty of time to see the highlights.
I am always skeptical when masses of people only recommend spending little time in one place, but for a capital city like Reykjavík, a day or two is more than enough to see the city. The best way to do this is to explore once you arrive in Iceland, before you head out on your road trip, and then explore once again before you depart. This way you're not spending two completely full days in Reykjavík and you'll stay exploring with a fresh perspective.
30 | There are plenty of great places to visit within the city, but there are so many adventures right outside the city you want to see, like…
Mt. Esja, Glymur Waterfall, The Blue Lagoon, an Elding Whale Watching Tour, Reykjanes Peninsula, AND MORE. Most travelers agree that one day is enough in Reykjavík, and while I do agree, I do think that you should add one of these things in addition to your explorations in the capital city. All of these things are 45 minutes or less of driving time from Reykjavík and they're AWESOME opportunities to get off the beaten path (aside from the Blue Lagoon), to see unique sides of the gateway to Iceland. I talk more about them in my day in Reykjavik itinerary, so hop over there to read more about these adventures!
31 | Plan to visit the Harpa Concert Hall for sunset.
The Harpa Concert Hall is the best place in Reykjavík to watch the sunset. If anyone has told you otherwise, they are giving you false information because the concert hall in Reykjavík is easily one of the most beautiful experiences in the city, especially if you're visiting for the midnight sun. The exterior is made up entirely of this reflective glass, so once the sun goes down it reflects all the oranges, pinks, and purples from the sky and it's SO magical. It's also in a very quiet part of the city next to the harbor so you'll get to witness your first Icelandic sunset in total stillness. It's extraordinary.
---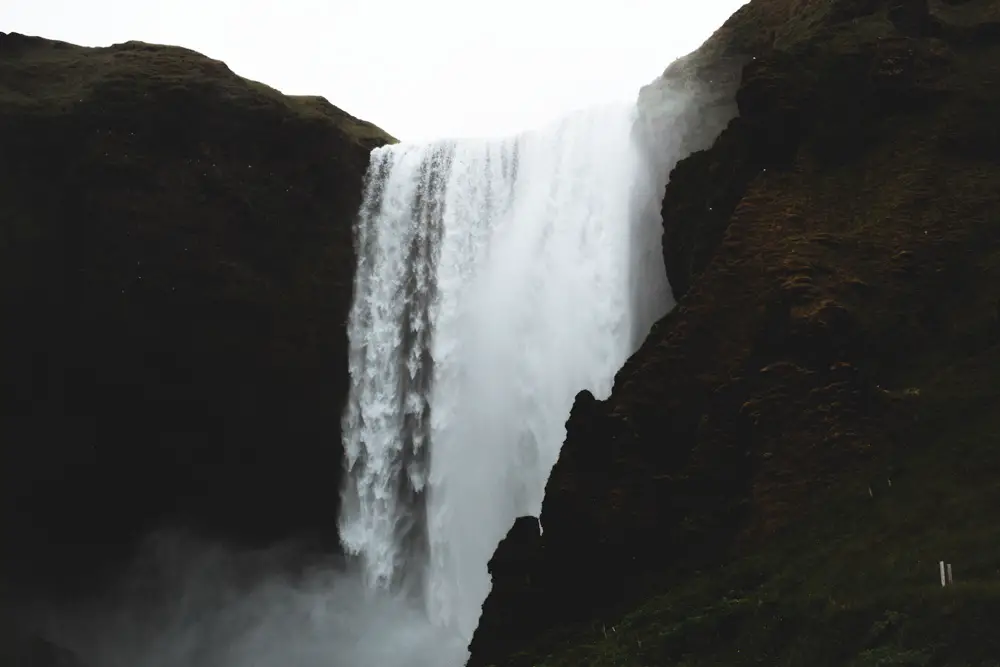 Tips For Visiting Southern Iceland 
32 | If you see ropes + signs informing you not to do things, don't do them anyway.
This was, singlehandedly, the most frustrating part about my entire trip. It wasn't the fact that certain areas were closed off/inaccessible, it was the sheer amount of people *cough* mostly Americans *cough* that would bypass the sign entirely. Do you know all those iconic Iceland photos that you've seen on Instagram? The drone videos of Skogafoss? There's a drone ban at the waterfall. People sitting on a cliff overlooking a black sand beach? There's a chain blocking off the area. Sure, some of these photos were taken before all these rules were implemented, but that hasn't stopped new tourists from trying to replicate the same photos/experiences. Please don't ignore and disrespect the signs. They're there for a reason.
33 | Plan a half-day or full-day in Skaftafell National Park if you love hiking. It's an underrated gem!
While a lot of people just make hikes to Svartifoss and Skaftafellsjökull (Skaftafell Glacier), there are longer hikes with better serving views that not many people pay a visit to, like the Kristínartindar Hike *heart EYES*. The hike takes you between two glaciers, Skaftafellsjökull and Morsárjökull, and you can see views of both from the very top of one of Iceland's most popular mountains! There are many other hikes that you can consider at the visitors center once you arrive and you can easily set up camp at the Skaftafell Campsite if you want to wake up early for sunrise! This place is a mini hiking paradise!
34 | When visiting Seljalandsfoss, don't forget to visit its jaw-dropping next-door neighbor…
Gljúfrabúi Waterfall! I honestly feel so bad for people that drive right by this thing because damn. You WANT to see this. The best way to describe it is that it's a waterfall inside a cave. So you need to walk up this small stream into this canyon and the top opens up to the sky and hundreds of gallons of water being poured over the edge. It's almost too good to be true! You may even think it's cooler than Seljalandsfoss…
Are you keen to go chasing those Icelandic waterfalls on your itinerary? Add these to your list!
35 | Þórsmörk is an unbelievable hiking/scenic area in Southern Iceland. DONT MISS IT.
If you have a 4×4 vehicle, but don't have the time to fully venture in and around the highlands, then Þórsmörk is like the just as cool distant cousin to the views of the highlands. If you Google a photo of this place, you shouldn't need any convincing to make it a priority while you're in southern Iceland. Þórsmörk is down an f-road, so make sure you have a 4×4 vehicle to access it. If you're traveling in the spring and fall months, make sure you check the road conditions to make sure it's open and safe to drive down them!
36 | Plan a day trip out to the Vestmannaeyjar (Westman) Islands to see…
Puffins, the most secluded house (but really a lodge) in Iceland, and Elephant Rock! The Westman Islands have been rising on the tourism radar recently, but they're still not as explored as thoroughly as the southern coast of Iceland. The main island is small enough to be explored in a day and you can easily book sailing tours to see the cliffs with puffins, go hiking, and experience this alternative island life! The slogan is, "You haven't seen Iceland until you've seen the Westman Islands"… don't take my word for it! Book your ferry here!
---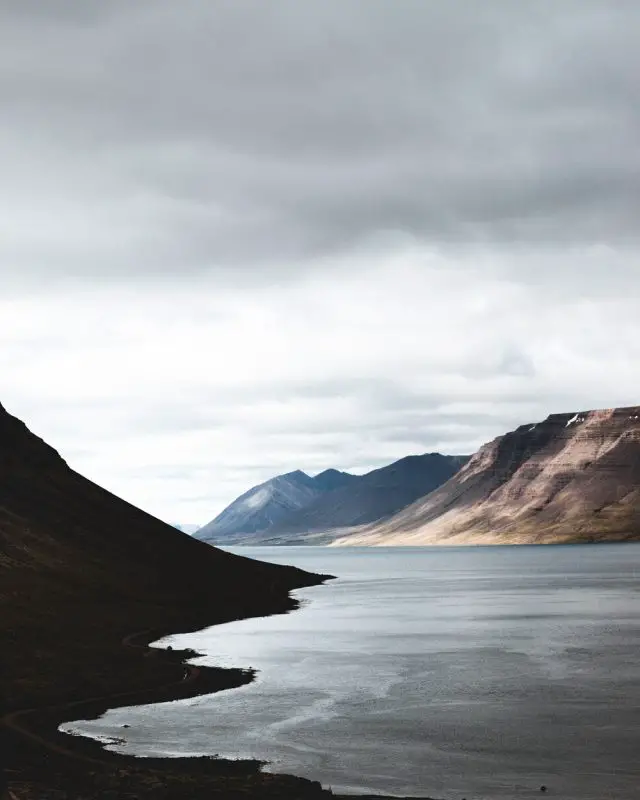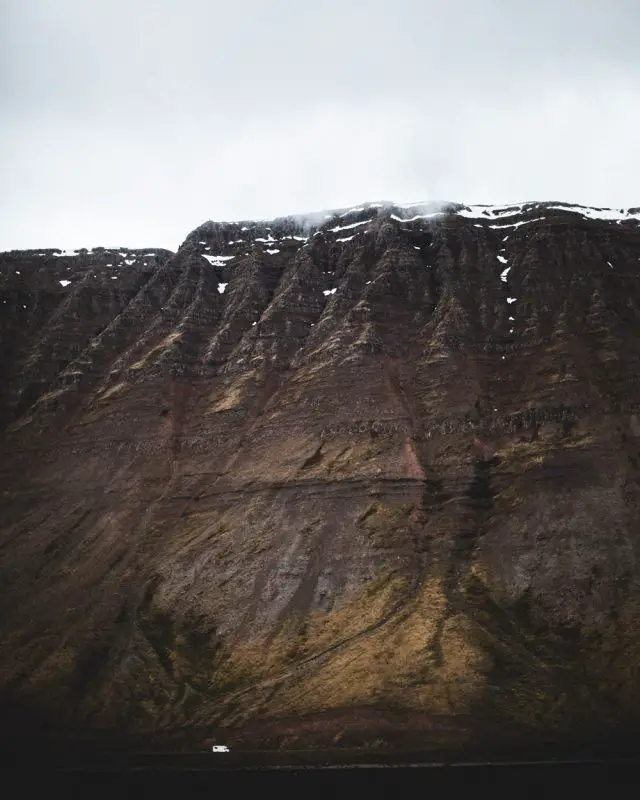 Tips For Visiting The Westfjords
37 | Give yourself 3-6 days to thoroughly explore the region.
The Westfjords are simply spectacular. While the south coast of Iceland is where the masses congregate, you'll find your stillness in the fjords. This is a great place if you love getting off the beaten path and having sites ALL to yourself. If you don't have at least 3 days, I do recommend you spend your time in another part of Iceland, like the highlands! The Westfjords covers a lot of area with not a lot of shortcuts, which means that all the top sites are hours and hours away from each other. Not to mention the fact that driving is draining. You'll drive 4+ hours just to see one place! Trust me, that one thing is more than worth it, but if you only have one or two days you're not going to see much. If you can spare the days, plan to explore the Westfjords for a minimum of 3-4 days, ideally five.
38 | If you're really adventurous and an experienced hiker, consider visiting the Hornstrandir Nature Preserve.
I paused a little bit before writing about this place because it's a hiking destination that very, VERY few people know about. Let's keep it our little secret, okay? (; The Hornstrandir Nature Preserve. Wow. Where do I begin? Well, this part of Iceland has been uninhabited since the 1950s. You can only access this part of Iceland via a boat from Isafjordur. There are no roads. The only way to get around is on foot, which means that this place is every hiker's trekking dreamscape. Arctic foxes are plentiful and your chances of seeing them here are extremely high.
BUT. Woah, woah, woah there. Before you jump the gun, please consider your outdoor experience before you go booking a hiking trip out here. If you're new to hiking, but still want to experience this, I recommend booking a tour. If you're well versed in the outdoors and have experience in the wilderness, then you shouldn't have any problem getting around. A ferry to Hornstrandir can only be booked during the summer months, but the weather can be quite unpredictable regardless, so prepare accordingly, and, as everyone always says in Iceland, check the weather before you go anywhere.
39 | Base yourself in Flokalundur when exploring the Southern areas and Isafjordur when exploring the Northern areas.
Two places that I thoroughly enjoyed staying the night at were Flokalundur and Isafjordur. These are both great places to stay if you're visiting the Westfjords because they both have camping and other accommodation options, stunning views, gas stations, hiking trails, and places to eat/buy groceries. Everything you need is all in one spot, and since they're both in central locations, it makes traveling between places relatively carefree.
The man who gave Iceland its name, Hrafna-Flóki, settled on the Vatnsfjörður fjord (viewable from Flokalundur) after bearing the seas from Norway. He who was not prepared for Iceland's extreme weather only stayed for a winter. Once the frigid temperatures waved goodbye, he climbed a nearby mountain, witnessed the ice gleaming off the surrounding fjords, and thus, Iceland got its name!
40 | The best place to see puffins in Iceland is at the Látrabjarg Cliffs!
You can see puffins in some of the coastal areas in Southern Iceland, but the largest nest of puffins is on the Látrabjarg Cliffs. If you're paying it a visit, make sure you go early in the morning or late in the evening since the birds spend most of their time during the day fishing! Once you get up close and personal with these little guys, not only can you flash your pictures, but you can say that you've been to the westernmost point of Europe! Neat!
---
Tips For Staying Safe In Iceland
41 | Download these Icelandic safety apps in case you get yourself in trouble.
I mostly used the weather apps on my trip since road conditions were great and I didn't end up in an emergency, but I felt a lot better knowing that I was able to contact the Icelandic emergency services if I needed them. These are great, free apps that are available on iPhone (not sure about Androids), that are quick to download and easy to remove once you return from your trip. Unfortunately, you need some type of connection to use these apps effectively, so pick up a local sim card so that you can make calls if need be.
Veður | Provides accurate weather forecasts for desired regions.
Vegagerdin | An app that allows you to check all the road conditions in Iceland.
112 Iceland | An emergency app where you can check-in into locations and call emergency services if needed.
YR | Another weather app with the most accurate weather for Iceland (it's always good to have two).
42 | ALWAYS (emphasis on ALWAYS) check the weather before you go anywhere.
Okay, so not only do you need to check the weather, you need to check the RIGHT weather. That iPhone weather app is unreliable, as we all know, so download the YR App or visit the yr.no website to get the most accurate weather predictions for the area that you're in. If there is one thing that Icelanders have nailed, it's an accurate weather prediction. The weather is a force in Iceland that you do not want to mess with so if conditions get extreme, so please reconsider your plans if bad weather or visibility is on the way.
43 | Know your limits. Just because things are open for tourism doesn't mean they're always 100% safe.
Iceland is a wild country. With about 60% of its total population concentrated in Reykjavík, it leaves a lot of open lands. A lot. Hikes are plentiful. Adventure is bountiful. However, there are risks that come with these adventures even though Iceland is one of the safest countries in the world. If you're not an experienced hiker, bring a buddy or go on a tour. If you're not prepared for extreme weather changes, stay inside. Both of these things have cost people their lives while traveling in Iceland. There is an enormous chance that you're going to be just fine on your trip, but please know your limits and don't try and push the envelope. If what you're doing, or thinking of doing, is within even one iota of you rethinking it, don't do it. Be safe, make smart choices, and you'll be just fine.
44 | Don't undermine the weather.
Iceland's weather can get extreme on a moment's notice. The wind, for example, has blown doors off cars it is so strong and sometimes the rain can fall sideways. You need to make sure you have the appropriate gear and lots of layers. Since Iceland is very much nature-based, I recommend having quality outdoor gear that can keep you warm and dry. This is especially true in the wintertime. In December of 2019, there was a catastrophic snowstorm that had wind speeds of over 140 mph that left Iceland in about 15 feet of snow. It's easy to downplay weather that you've never experienced, but Iceland gets real WILD, my friends.
45 | Leave your travel plans in your car or with someone you trust.
As much as you may not feel like you'll need to do this, there are many people that went on outdoor adventures in Iceland and never made it back. I always try and keep things light here, but this is becoming a larger and larger issue as tourism to Iceland continues to grow. As long as you remember the four tips above this one, you'll more than likely be just fine, but it's always good to inform someone of your plans before you head out.
---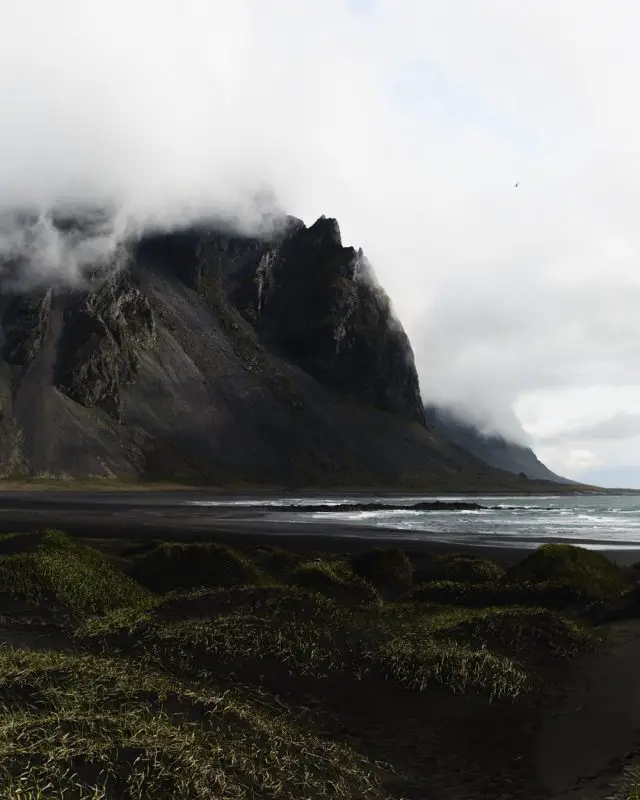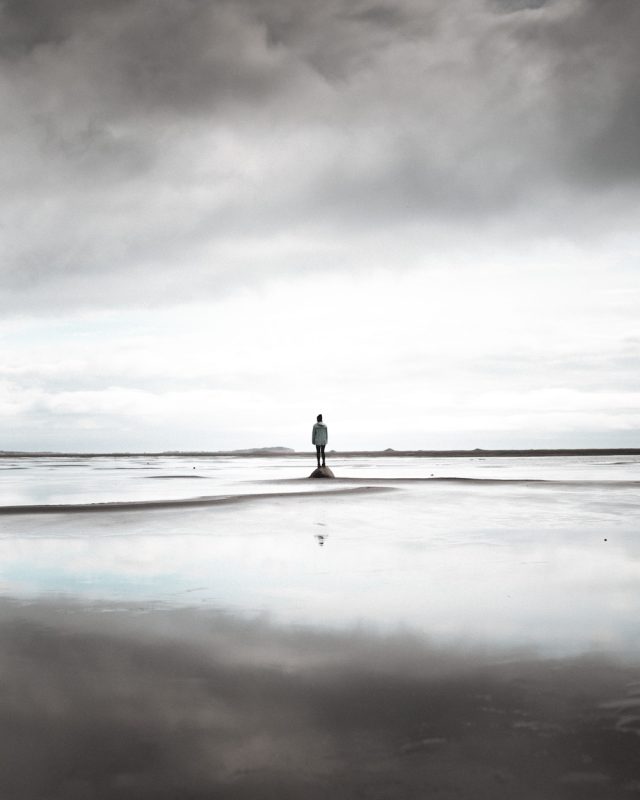 Ethical Travel Tips For Iceland
46 | Don't feed the Icelandic horses or the other wildlife.
As much as I would have been thrilled to make feeding carrots to Icelandic horses a well-spent passing time during my trip, please don't feed the horses, puffins, and other wildlife in Iceland. It teaches the animals to associate food with humans, become more aggressive towards people, and the food you give them may cause overpopulation, behavioral changes, and health problems. Leave the feeding to the animals and their owners (if applicable) and enjoy Iceland's wildlife without causing disruptions.
47 | If you see the light green moss, DO NOT step on it.
In geological terms, Iceland is an extremely young island. After all the volcanic activity around 20 million years ago, the topsoil, plants, and other foliage in Iceland are very sensitive and fragile. Any damage done to the moss can take hundreds and hundreds of years to recover from one second of carelessness by travelers. The highlight of Iceland is nature, so please respect it, stay on the trails, don't drive off-road, and basically don't do anything that Justin Bieber did.
48 | Leave nature cleaner than you found it #leavenotrace.
I wish I didn't need to include this in my Iceland travel tips, but there are still people in the world that treat the Earth as their own personal trash can, so here we go. Do you need to use the restroom? Don't go in nature. Did you just enjoy a quality piece of fruit or other biodegradable food? It's still not okay to toss it despite popular belief. Did you find trash that someone left behind? Pack it out and take it with you. Doing anything like this might seem like something small, but there will be hundreds, if not thousands, of people that will do it after you. Iceland welcomes over 2 MILLION tourists every year. Would you go to someone else's home and soil it?
49 | Wild camping is illegal in Iceland, but you can camp in the wilderness as long as you get permission from the farmer/landowner.
Ever since Iceland's enormous tourism boom a few years back, you can no longer camp outside of designated campsites without permission from the landowner and you must follow these other guidelines. There are many reasons why this law was passed: people using the private and public lands as their restroom, people driving off-road and ruining vegetation to find campsites, and not to mention the waste they left behind. Iceland has 7 tourists for every 1 Icelander living in the country, so the campsites are a way to protect the natural environment and regulate camping areas. There are plenty of BEAUTIFUL campsites in Iceland. They're incredibly cheap to stay at and they have all the facilities you need to have a comfortable camping experience.
Please respect the locals and the land.
---
---
50 | Avoid eating whale meat + puffins and supporting places that serve these.
Whale and puffin meat is not a traditional Icelandic dish, so by trying it, you're only contributing to the unethical whaling practices in Iceland. Tourism is a large reason why whaling still exists in Iceland today, so by avoiding these meats and dishes, you can help contribute to sustainable tourism in Iceland. If you want to combat these malpractices, go on a whale watching tour or go to the coastal sides of Iceland to see the puffins. These activities help negate the need to serve exotic meats and keep the whale and puffin populations thriving.
---
MORE TRAVEL TIPS FOR YOUR TRIP TO ICELAND:
– 21 Genius Tips For Traveling On A Budget
– How To Book The Cheapest Flights Anywhere In The World
– 20 Incredibly Easy Ways To Save Money For Travel
LOOKING FOR MORE ICELAND TRAVEL RESOURCES? CHECK THESE OUT:
– Iceland Packing List: What To Wear In The Land of Fire & Ice
– One Day In Reykjavik: BEST Things To Do In Iceland's Capital
– The 12 Best Campsites In Iceland
– How Much Does An Iceland Trip Cost: My Two Week Budget Breakdown
– Is The Blue Lagoon Worth It? Everything To Know Before You Go
– The Top 10 BEST Hostels In Reykjavik
---
Are you booking a trip to Iceland? Share with me in the comments below!
Aaren
Did you enjoy these Iceland Travel Tips? Save them for later on Pinterest!