(Last Updated On: 08/11/2022)
Known as the Hawai'i of Japan, for an island this beautiful, you want to make sure you know the best time to visit Okinawa before you plan and book your trip. Lucky for you, I have researched all the information for you and laid it out in this simple guide that will give you the low-down on when you should book your visit to this beautiful Japanese Prefecture. Lucky for me, my sister just so happens to live on Okinawa Island, so not only are you getting insight from a local who has lived there for six years, you're getting tips from someone who has first-hand experience of the two main seasons of Okinawa.
In this blog post, I am breaking down the weather in Okinawa month-by-month, so that you will have a bit more insight as to what you're getting yourself into when planning a trip here. If you're a regular reader of my site, you'll know that I am ALL about all the details, so I cover the high temperatures, low temperatures, pros, and cons of every single month of the year so that you can pack accordingly! Oh yeah! You're getting the complete 411! I hope that this blog post serves very useful for you when planning a trip to Okinawa, so without further ado, let's crack into the best time to visit Okinawa, Japan!
This post may contain affiliate links for the products I mentioned, but as always, all opinions are my own. I make a small commission, at no extra cost to you, when you make a purchase or a booking through these links. This helps to support this space and keep me blogging, which I am so extremely thankful for.
---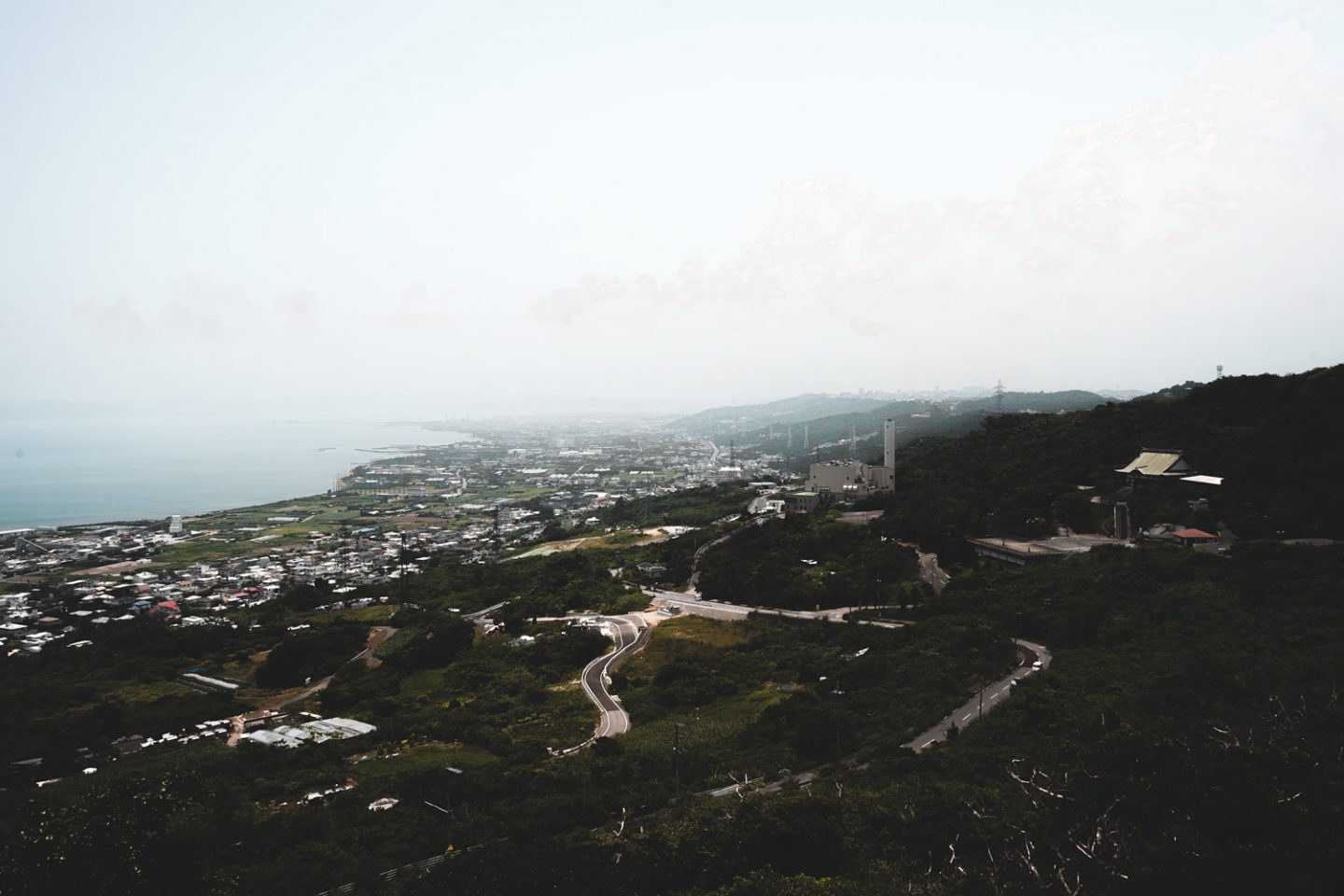 Okinawa's Weather Overview
Compared to mainland Japan, Okinawa is a whole lot closer to the equator and a lot more tropical, so the temperatures tend to stay mild year-round in Okinawa. Lucky for you, that means you only need to worry about two seasons: wet and dry. The dry season normally runs from October to April while the wet season runs from May to September. Although, the wet season isn't really, well, wet. There are showers and higher chances of rain, but it's not going to pour every single day of the trip!
I visited Okinawa the first time at the end of June through July and while we did experience the outskirts of a typhoon, the weather was picture perfect most days, so don't let the term "wet season" steer you away from visiting those months. Truth be told, I don't think there is a bad time to visit Okinawa other than the cooler months of November through February, and even then it's not technically "bad".
If you do want a solid answer though,
I believe the best time to visit Okinawa is May through September and the best month to visit Okinawa, according to a local is in May.
HIGH SEASON | May – November
LOW SEASON | December – April
SHOULDER MONTHS | May/October
WET SEASON | May – June
DRY SEASON | November – April
TYPHOON SEASON | June – September
---
Best Time To Visit Okinawa For The Best Weather
May & October
As ironic as this sounds, the best time to visit Okinawa is during the rainy season… Although that can seem a bit contradictory since you're visiting a tropical island, the rainy season doesn't get too intense until typhoon season hits in July, August, and September. There are a lot of resources on the internet that claim to avoid the rainy season altogether, because, well, the rain (duh), BUT I'm going to go ahead and assume that they're basing those assumptions off data and not a real experience. Yikes. I know! I visited Okinawa for five weeks in 2016 from mid-June through mid-July and encountered rain only a few days, in the rainy season. Alternatively, I visited again in 2018 and encountered overcast and a handful of showers over my two weeks in mid-April, the dry season.
I didn't include July or August on the best weather simply because those months are brutally hot and humid. You will definitely have a better experience in the shoulder months of May and October.
Best Time To Visit Okinawa Islands + Beaches
May/June, October/November
The best time to visit Okinawa islands and beaches is similar to the best time to visit for the best weather, except I included the month of June just because the weather is a bit warmer than May and it's perfect for those that really love hot weather. June isn't nearly as brutal as July and August, and although it is in the wet season, it's not going to rain every single day of your trip and typhoon season hasn't rolled in yet. It might be a debatable month for some, but I think it's a great time to visit the beaches and go island hopping. As for the other months, they have warm weather, are outside typhoon season and get an A+ in my book!
Holidays In Okinawa
Golden Week | First week of May
Silver Week | Mid-September
---
Okinawa Weather in January
MAX Temperature | 66 F (19 C)
MIN Temperature | 55 F (13 C)
January isn't an optimal month to visit Okinawa for a few reasons: most beaches are closed and the weather sits in the 60s. Odds are, you're coming here for a tropical escape rather than a cooler island experience, so I recommend waiting for April or May to consider paying a visit if you want to explore other islands in the prefecture, go snorkeling, or chill out on the beach. You'll want to leave your island attire at home if you plan on visiting Okinawa in January.
On the other hand, if you're looking to celebrate the new year in Okinawa, the New Year's Celebration, or "Shinshun no Utage", is held at Shuri-jo Castle that features a recreation of the traditional ceremony that was once performed for the King of the Ryukyu Kingdom and all his officials. Unfortunately, large portions of the 450-year-old castle burnt down in late October of 2019, so the ceremony is likely to be held elsewhere for the new year, unless they try to restore the castle a second time after its first burning during WWII.
Pros | few-zero crowds
Cons | the coldest month
---
Okinawa Weather in February
MAX Temperature | 66 F (19 C)
MIN Temperature | 55 F (13 C)
February in Okinawa is just slightly warmer than January, but it is a bit wetter, so make sure you pack a lightweight rain jacket if you plan on visiting this month. The temperature tends to sit more in the 70s than the 60s, so it's only slightly warmer, but if you want to experience the ethereal beauty of the Japanese cherry blossoms, they are predicted to bloom in late January to early February in Okinawa as opposed to March/April on the mainland. I recommend staying up to date on the predictions, though, because even if you alter your trip by a few days, you may lose the prime window for blooms!
Overall, February is just an okay time to visit. Most beaches are still closed and island hopping isn't in the picture, but the cherry blossoms and spring-like weather are sure to strike your fancy if you want to avoid the heat, humidity, and crowds of the summer months.
Pros | few-zero crowds
Cons | "winter"
---
Okinawa Weather in March
MAX Temperature | 71 F (22 C)
MIN Temperature | 60 F (16 C)
March in Okinawa tends to greet the island with both clouds and rain for a couple of weeks of the month. While March isn't technically the rainy season, it still does rain a bit this month so you'll want to bring an umbrella and warmer clothes to combat the cloud/rain combo since it will make the weather seem a lot cooler than ~65/70 degrees.
On the other hand, the latter half of the month welcomes warmer, upper 70s weather which means a lot of the beaches on the island will open up and you'll be able to enjoy those powdery, white sand beaches that Okinawa is trademarked for. March in Okinawa is great if you want to avoid crowds and save a bit of money, but the weather still isn't ideal, so I'd wait till April or May to visit.
Pros | beaches begin to open up + rising temperatures
Cons | still cold for tropical activities
---
Okinawa Weather in April
MAX Temperature | 73 F (23 C)
MIN Temperature | 64 F (18 C)
Okinawa in April officially opens all the beaches on the island about halfway through the month. This month is a great time to visit Okinawa because the crowds are low, the temperature is warm if you don't like stupidly hot and humid weather, and the prices are a bit cheaper since April is the shoulder season before the crowds of Holy Week arrive. The water temperature might still be a bit chilly, so you may not want to swim since the water will be in the 70s.
I visited Okinawa in April and it was cloudy and rainy a lot of the time, despite it being part of the dry season. I actually had better weather when I visited in typhoon season in July from my first visit! It is a tropical island, after all, so the weather can always be unpredictable, so you may experience full sunshine in April. I would not have even considered the beach in April based on my trip, but check the weather before you depart so that you can know for sure. Obviously Okinawa doesn't solely revolve around the beach, but if you want to explore waterfalls, hop around islands, and go snorkeling, then I would wait for May or June for the sea and air temperature to raise a little bit more.
Pros | open beaches, shoulder-season
Cons | still chilly
---
Okinawa Weather in May
MAX Temperature | 73 F (23 C)
MIN Temperature | 66 F (19 C)
Okinawa's weather in May brings a few things: toasty(er) weather, Golden Week, and the wet season. From this, you can gather a few things. 1. avoid the first week of May. It's Golden Week, aka everyone in Japan is on holiday and flocking to the island and prices are high. And 2. May is the beginning of the wet season, so the chances of some sprinkles are a little higher. Although it is the beginning of rainy season, that doesn't necessarily mean you're going to be showered every day since May is the best time to visit Okinawa, according to a local!
The weather averages are a little misleading here since, by the numbers, it looks like May is just as cool as April, but that isn't the case. May brings weather that's going to bring temperatures close to the upper 70s and low 80s, which is really ideal if you don't enjoy sweltering heat, but still want to relax on the beach. All the beaches are open in May, and you can even book ferries to the other islands like Miyako-Jima Island, Ishigaki Island, and Ie Island!
Pros | warming weather + open beaches
Cons | higher chance of rain + busy for Golden Week
---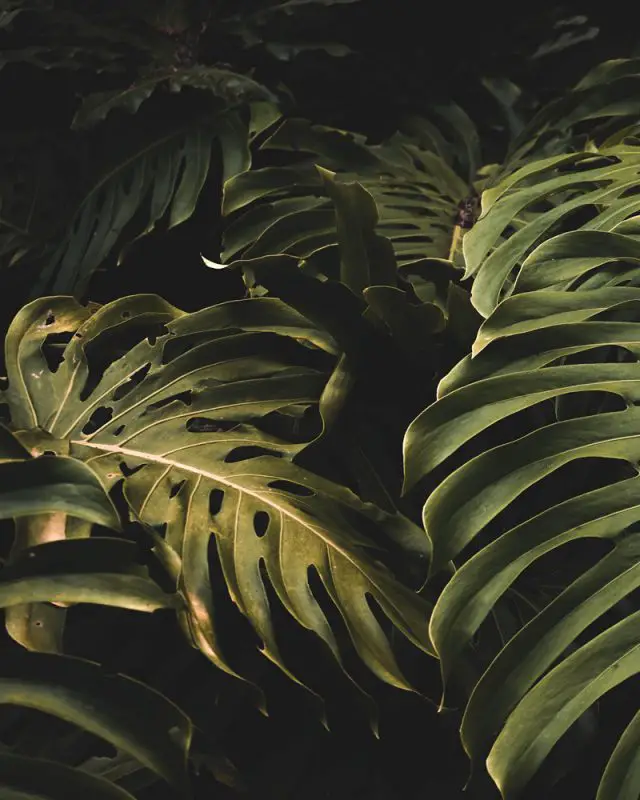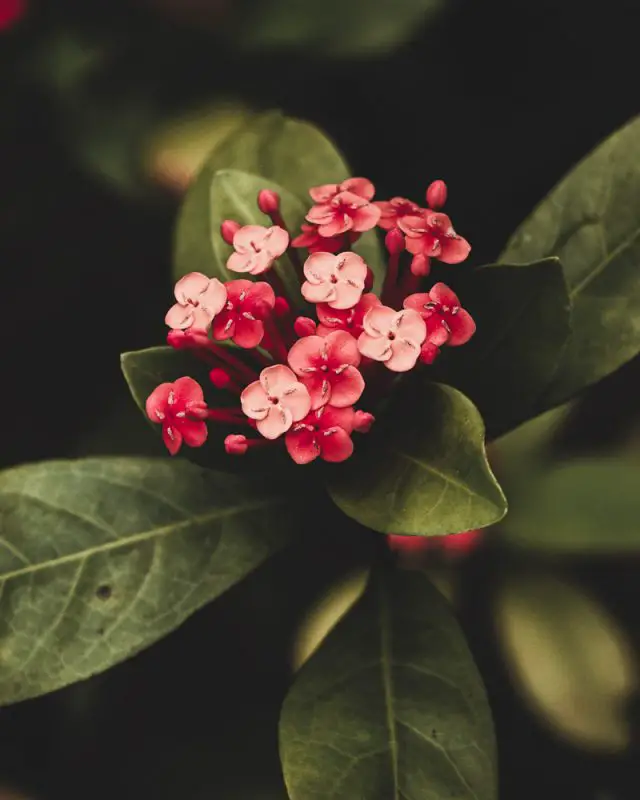 Okinawa Weather in June
MAX Temperature | 75 F (24 C)
MIN Temperature | 68 (20 C)
As Okinawa moves further into the rainy season, June welcomes a tad bit more likeliness of rain, plenty of that tropical heat, and more tourists. Like I said with May, June is technically a rainy season, but don't let that steer you away from visiting. I visited Okinawa in late-June 0f 2016 and experienced STUNNING sunny weather for the rest of the month. I would have never guessed that Okinawa was in its rainy season!
June gives you unlimited options for exploration and pristine conditions to go hiking, snorkeling, diving, and island hopping! The average weather for the month is in the 70s, but expect temperatures to climb to the 80s and the humidity to feel very intense. The crowds will be plentiful in June, so it makes for a popular month to visit Okinawa, especially for Japanese tourists from the mainland.
Pros | great weather + summertime
Cons | rainy season + growing crowds
---
Okinawa Weather in July
MAX Temperature | 84 F (29 C)
MIN Temperature | 75 (24 C)
Okinawa in July is TOASTY. Like, REAL toasty and REAL humid. If you like walking outside and feeling like you just hopped in the shower, then visit in July, but if not, I would avoid this month. Part of my trip in 2016 went through mid-July and it was like stepping into an oven each time I walked out of my sister's place. Not to mention that crowds are plentiful this month, too, so more popular attractions are going to fill up fast.
In addition to all of that, July moves deeper into the typhoon season, so the likelihood of experiencing one is higher, but never totally guaranteed. If you do book a trip out here and one does hit, most, if not all, of the buildings in Okinawa are built to withstand typhoons and the rainy weather will only last a few days (depending on the storm) before the sun comes back out again. So, July, not very ideal but doable if you don't mind brutal humidity and want tropical weather.
Pros | toasty weather
Cons | typhoon season + very humid
---
Okinawa Weather in August
MAX Temperature | 89 F (32 C)
MIN Temperature | 80 F (27 C)
July is toasty. August is TOASTIER. The temperature in August is going to climb to the high 80s, possibly 90s, so get your tropical clothes ready since this month is a scorcher. August is one of the highest months for a typhoon to hit this region but you'll be safe on the island in the event that one does. Seriously even during a typhoon warning, you'll see people out walking their dogs before the bulk of the storm hits.
August isn't exactly ideal. I would try and push your trip up to June, July, or maybe even May if you want the ideal conditions for exploring and don't want to chance a typhoon. That way you can have bearable weather and don't have to worry about your plans getting washed away.
Pros | toasty
Cons | typhoon season, humid, + hottest month of the year
---
Okinawa Weather in September
MAX Temperature | 89 F (32 C)
MIN Temperature | 80 F (27 C)
September and August can be compared quite similarly since typhoons are likely in September, the weather is humid, and the temperatures are hot, hot, HOT. However, the key difference is that the crowds will be thinning in September, so you're less likely to see masses of people. Everything is still accessible, but your plans might change if a typhoon hits. Some people have experienced flight cancellations to Okinawa entirely from typhoons, so make sure you don't leave without getting travel insurance.
So September… not exactly ideal, either if you want to avoid a typhoon. You'll likely experience rainfall, but not anything that will keep you indoors for too long, of course. I would describe September as not the worst, but not the best time to visit Okinawa. Just okay.
Pros | toasty + thinning crowds
Cons | typhoon season
---
Okinawa Weather in October
MAX Temperature | 84 F (29 C)
MIN Temperature | 77 F (25 C)
October in Okinawa has many pluses to paying a visit: the crowds are few, witness the world's largest tug-of-war, the prices are cheap, and the typhoon season is on its way out of Okinawa. Some typhoons have still hit in October in past years, so you may want to push your trip back to November if you want to be extra cautious, but October is a really great time to travel to Okinawa regardless. The sweltering heat of the summer is gone and as the month draws to a close, the temperatures get milder and milder.
To be more specific, you might find that the latter half of the month is more ideal since the typhoon likeliness drops lower and lower, however, you never know with tropical weather, so try and stay up to date with predictions and the forecast. If you're looking to escape fall weather, avoid crowds, and save money, October is the perfect time to visit for you.
Pros | toasty weather, thinning crowds, + end of typhoon season
Cons | typhoon season can linger
---
Okinawa Weather in November
MAX Temperature | 75 F (24 C)
MIN Temperature | 55 F (13 C)
The month of November in Okinawa slowly creeps into the non-deal months to travel to the island, but this month is still great to pay a visit. The temperatures cool significantly compared to summer and the typhoon season officially comes to a close. This means that the brutal humidity waves goodbye as well! If you're not one to enjoy the summer heat and want to sightsee around Naha on foot, then November rocks!
This month, the ferries to other islands are still open so you can squeeze in some island hopping before the islander's "winter" hits! If you're planning a visit, it's best to visit at the beginning of the month to take advantage of the weather before it really cools down by the end of November. This month is considered one of the best times to visit Okinawa, in addition to May!
Pros | official end of typhoon season, cooler weather, + few crowds
Cons | cooler weather
---
Okinawa Weather in December
MAX Temperature | 69 F (21 C)
MIN Temperature | 64 F (18 C)
By the time December rolls around in Okinawa, the air temperature is going to be too chilly for you to want to take a dip in the ocean, so if you're looking to go island hopping and snorkeling, this isn't the month to go. December has very few crowds since the weather isn't exactly the toasty tropical weather you'd want on an island like this, so if you don't mind chilly weather December is uncrowded and a cheap time to visit. However, with most of the highlights on the island, you're going to want toasty weather, so keep that in mind as you plan.
As I mentioned, this is an islanders' "winter" so although it's cold, you're not going to experience temperatures below 55-60 F, so if you're wanting to escape the snow of the mainland, then you may like December! Personally, I don't think it's a good time to visit since the weather and water will be cold, so try and push your trip to the spring and fall months if you can!
Pros | few crowds + cheap prices
Cons | cooler weather
---
MORE HELPFUL OKINAWA GUIDES:
–  Hiking Mt. Katsuudake: Okinawa's Panoramic View
– 6 Reasons Why Okinawa Needs To Go On Your Travel Bucket List
– The Ultimate Packing Guide For Okinawa, Japan: Spring/Summer Edition
LOVE TROPICAL TRAVEL DESTINATIONS? CHECK OUT THESE OTHER GUIDES:
–  A Perfect Philippines Itinerary For 2 Weeks
– Explore Banyumala Twin Waterfall In Bali
– Casaroro Falls: Dumaguete's Hidden Paradise
– 16 Things That Surprised Me While Traveling Bali
---
HAVE YOU EVER TRAVELED TO JAPAN? SHARE WITH ME IN THE COMMENTS BELOW!

DID YOU FIND THIS GUIDE ON THE BEST TIME TO VISIT OKINAWA HELPFUL? SAVE IT FOR LATER!