(Last Updated On: 14/05/2020)
Ah yes, Bali, Indonesia… The tropical oasis that has risen to the top of the travel radar and our Instagram feeds in the last couple of years. Amongst quaint villages, breathtaking waterfalls, culture, nightlife, and literally anything else you could possibly want in a destination, Bali truly is a place like no other. Chances are if you're reading this post, you may or may not have your flight already booked to this paradise and your time there is going to be incredible, but it's important to pack the correct things so you have a seamless trip. There are all types of activities that you can partake in around the island, so a mixture of different clothing is going to be your best bet. In this (dare I say perfect?) Bali packing list, you're going to find everything you need to have an incredible, and eco-friendly adventure throughout the island even if you choose to go to Lombok, The Gili Islands, East Java, or visit Bali's hidden gems on your trip. Which I highly recommend. If you're stressin' about what to pack as the days till your flight dwindles down, use this list as your guide and you will arrive with everything you need to look cute, be comfortable, and travel with ease!
This post may contain affiliate links for the products I mentioned, but as always, all opinions are my own. I make a small commission, at no extra cost to you, when you make a purchase or booking through these links. This helps to support this space and keep me blogging, which I am so extremely thankful for.
Planning a trip to Bali? Check out my other awesome resources!
---
Bali's Climate
Hot, Humid + Tropical
The weather in Bali tends to stay the same tropical and humid climate year-round since it's only eight degrees south of the equator. However, Bali does include mountain peaks over 3000 feet, so in those areas, it tends to be more chilly and heavier rainfall, but other than that, Bali can be divided into two seasons, much like the rest of Southeast Asia, wet and dry. No matter the time of year that you need to curate a packing list for Bali, just know that's going to be hot and humid no matter what.
---
Bali Packing List Tips
Bali Is Now Single-Use Plastic Free.
Ever since Bali banned single-use plastics, you're going to want some reusable swaps that will have you prepared for coconuts on the beach, take away food, and street food meals. I have a whole blog post for eco-friendly travel products that are PERFECT for your trip to Bali and these will prepare you for anything along the road. This is incredible news and I am so happy that popular places are starting to implement more sustainable practices.
Yes, You'll Need A Rain Jacket.
No matter what season, wet or dry, that you choose to travel in, you're going to need a lightweight rain jacket to protect yourself from spontaneous downpours. It's great to have something packable and lightweight that won't take up a huge amount of space in your bag and that's why I love this classic jacket from Rains. It even has little holes by the armpits and great ventilation so it stays breezy in the humidity.
Keep Temple Etiquette In Mind.
Like most other places in Southeast Asia, you'll need to dress modestly when you visit temples. It can mean different things for different temples, but generally speaking, you'll want your shoulders, knees, and sometimes ankles covered. It's fairly easy to stay cool while abiding by these rules since you can purchase breathable pants, maxi skirts, and other lightweight tops that are still cute, so keep in mind what areas of your body will be covered while you pack.
Leave Room In Your Bag For Local Shopping.
A great way to support local artisans, and revamp your closet, is by shopping around in Canggu and Ubud. If you find that you don't own flowy pants or a certain item that you need, you can probably find it in one of the shops in Bali. It will be a whole lot cheaper than buying it in your home country and you're going to have a piece that not a lot of other people have or have seen before, which makes it extra special.
---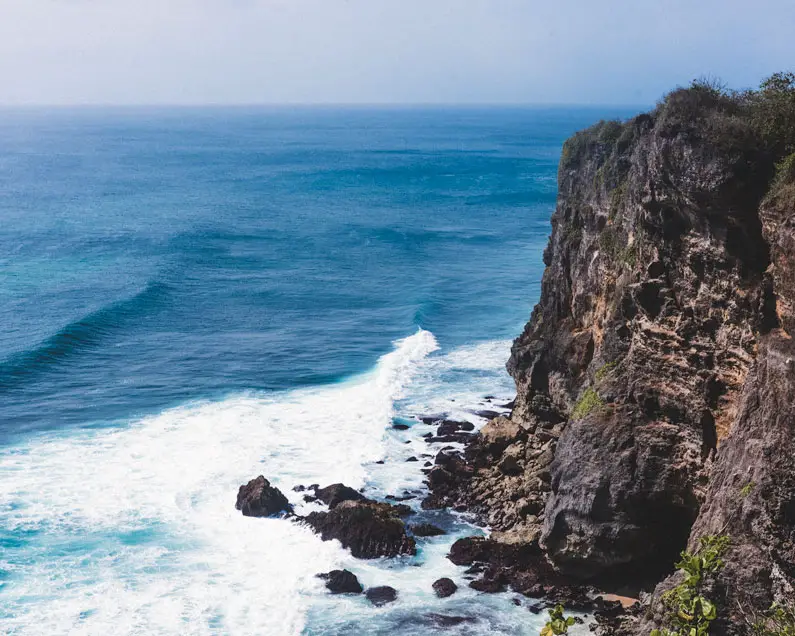 Luggage + Day Packs
Luckily, Bali is a place for luxury travelers and backpackers alike, so you can really bring any type of luggage you want, but if you plan on hopping from place to place, a backpack is your best friend. If you plan on staying in a central location, then a suitcase would be a fine option if that's your preference.
Suitcase vs. Backpack
I am going to be real with you, I do not travel with a suitcase. However, if you're planning on staying centrally, then you can probably get away with a suitcase if that's your preferred method of travel. This blog post has great recommendations by travelers for suitcases if you're on the hunt for one. If you do choose a suitcase, I recommend bringing along an outdoor day pack or moderately stylish but still functional day bag that you'll be able to take on waterfall trips and hikes. If suitcases are a bit of a hassle to you, but you still want something mobile, the Osprey Farpoint 40L Backpack is a great option since it's carry-on friendly and it opens like a suitcase, but you can carry it like a backpack. I have used this pack for years and I swear by it, but if you need a little bit more information and an in-depth review, this is a great post that tells you everything you need to know about the backpack and if it's right for you.
Are you planning on roughing it out, hopping from place to place, and driving scooters? Your answer is a quality backpack since a suitcase isn't going to cut it over the tropical landscapes. If you're looking for a minimalist pack, then (and you can probably guess it) I recommend the Osprey Farpoint 40L Backpack. I am kind of obsessed with it if you haven't noticed already, and I could be the spokesperson for this model, but I really believe in the bag and you should check it out if it piques your interest or if you want to travel light. Anything over 50 liters probably isn't necessary. My Osprey Farpoint 40L (although I am looking to upgrade to the Eja 58L for a little more room) is still in pristine condition after rocky boat rides, dusty roads, and A LOT of manhandling, but I know other travelers swear by brands like Deuter, North Face, Patagonia, Tortuga, and Nomatic. If you need more helpful information for choosing the best backpack for your travel needs, this article does a great job of listing the top travel backpacks and the key features that you may want for your travel style.
Whenever you go on day trips and other excursions, you're going to want something small that still has the ability to hold all your things. You also want something that is lightweight and packable for whenever you're not using it. Since I carry around a lot of photography gear when I travel, my camera bag sort of doubles as a day pack and camera bag, which I love, but if you don't need a bunch of equipment as I do, a 15-20L adventure bag, backpack, or a small shoulder bag will work just fine. It's called a "day" pack for a reason, so it should hold everything you need for a day trip. If you're going on more rugged, outdoor adventures, you'll want to purchase a dry bag that will protect all your things on island tours, rocky boat rides, and snorkeling excursions.
Packing Cubes
These are a universal staple in any and all types of travelers' arsenal, and they make organization and outfit selection a breeze. I use this classic set by Eagle Creek, but the Ebags brand is another cult favorite that tends to run a bit cheaper than the Eagle Creek line. I like to roll my clothes into these to save space and avoid wrinkles. The last thing you want is your backpack to become a disheveled mess after two weeks in the tropics, so these will save your life and kind of make you feel like you have your life together because nothing is more refreshing than an organized backpack during whirlwind travels.
Along with those packing cubes that I mentioned above, these are going to optimize your organization, and not to mention cleanliness, to the highest level. If your toiletries leak, you're going to want a sealed bag to separate them from the rest of your things. Once you accumulate dirty laundry, you're going to want a bag that separates the crusty clothing from the fresh, especially after all the sweating that is going to take place (which is a lot). The shoe bag is going to come in handy regardless of the condition that your shoes are in because you don't want muddy or wet shoes tumbling around all over your things. It's best to keep those concealed so your bag doesn't turn into this dirty mess. My go-to bags for these are by Tom Bihn. I love the spiff kit for my toiletries, although you may want the clear quarter packing cube if you take along fewer items. I use the laundry stuff sack for dirty clothing and a standard ole' stuff sack for my shoes. The laundry stuff sack is going to be the best thing that you ever add to your travel essentials because you start with clean clothing in the full bag and as you wear them, you put it in the other side of the bag. So, you have a two-sided bag, one side for clean and one for dirty, so you never get your clothing mixed up, and you have a reusable bag to drop off your laundry in!
Reusable Bag
I like to keep one of these with me no matter where I go because it really comes in handy at fruit markets and stalls when you want to avoid single-use plastics. This bag can be anything from a reusable grocery bag, a cotton shoulder bag, or anything lying around the house that can carry items. So really nothing fancy. If you can find something that is compactable that works even better so it takes up less space. If you don't have a compact bag, I recommend these bags from Baggu since they can carry heaps of stuff, and the bag itself folds into a 5×5 inch square, which is the most ideal for saving space. I always think I never need one of these until I leave it at home and I need it, so pack one along for market trips or souvenirs.
---
Clothing
6x | Lightweight Tops
The more lightweight your top is, the better the experience you're going to have. I like to mix it up and bring tank tops, sleeved tops, and tube tops that will let me style different outfits and bring along versatile pieces so I can accommodate for whatever I might be doing that day. There are many great fabrics for tropical climates, but try and stick to linen, rayon, lyocell, bamboo, and cotton. The flowier the top, the better.
1-2x | Dresses
I love wearing dresses in hotter climates because they give you a nice breeze and you can look cute without even trying. I love getting my dresses from Faithfull The Brand, Oakie The Label, and Christy Dawn since they have beautiful, handmade dresses that are flattering on all body types. They are a bit on the pricey side, but I am a huge believer in investing in quality and wearing pieces for life rather than replacing them time and time again. And trust me, you'll never want to let these dresses go.
3-4x | Shorts and/or Skirts
Another option to mix and match here with shorts and skirts. I bring along a mixture of flowy shorts, denim shorts, and some cute skirts for versatility. I like to wear more flowy type shorts on hikes and things since they tend to breathe better than regular athletic shorts and they're cuter in my opinion. I wear my denim shorts to the beach and on day trips and then I bring skirts along for that extra little something to spice up my outfit.
1x | Pair of Leggings
I never board a plane without my tried and true leggings. I have had these bad boys for over four years and they still look brand new. If you have been juggling between cheap, see-through leggings over the years, do yourself a huge favor and invest in a nicer pair that will last you a lifetime. Mine are from Lululemon, but I also love Girlfriend Collective and Avocado for sustainable, high-quality activewear.
3x | Socks
If you plan on wearing sandals a lot, then you don't need too many of these, but they're essential if you plan on going hiking or wearing those cute white sneakers that I mention below (seriously, they're so cute). As for undies, I always pack enough pairs for a week and I always buy all of mine from Pact Apparel. They are ethically made from organic cotton and they're cheaper than Victoria's Secret which means that you'll pay less for a better cause and higher quality undies. If you're interested in Pact, then you can use this link for 20% off your first purchase!
7x | Undies
If you plan on wearing sandals a lot, then you don't need too many of these, but they're essential if you plan on going hiking or wearing those cute white sneakers that I mention below (seriously, they're so cute). As for undies, I always pack enough pairs for a week and I always buy all of mine from Pact Apparel. They are ethically made from organic cotton and they're cheaper than Victoria's Secret which means that you'll pay less for a better cause and higher quality undies. If you're interested in Pact, then you can use this link for 20% off your first purchase!
2-4x | Swimsuits
It's so easy to go crazy and bring every swimsuit you own, but my rule of thumb is: one sporty suit (that won't fall off), one tanning suit, and one fun/cute suit that I love. This keeps a nice balance of styles that I can swap between for different activities that way I don't end up surfing in a string bikini (yikes). I love Vitamin A Swimwear since their bikinis are made from recycled nylon and they have timeless styles that you'll wear forever since they're really high quality.
1x | Lightweight Waterproof Jacket
If you're planning on hiking or going north, then this is great to pack along as it does get colder in the higher elevations. Spontaneous rain is also possible no matter the season, so this will help keep you dry. I love my Rains Classic Jacket in this beautiful dusty mint color, but if you want something a little more rugged, then the Patagonia Torrentshell Jacket is always a crowd favorite for adventurers.
---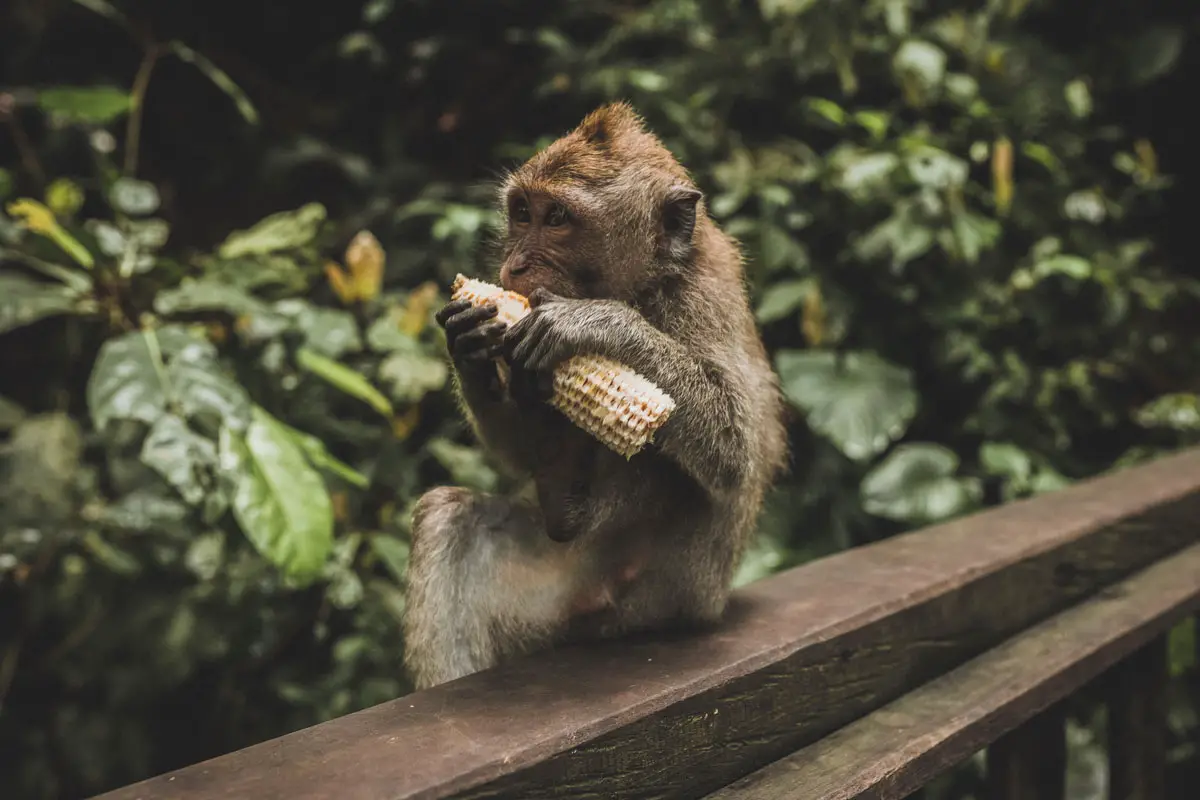 Travel Shoes
It is crucial that you have the optimal set of travel shoes in your bag otherwise your trip is going to start off on the wrong foot *ba dum tsss*. While some people have survived with a single pair of shoes, I pack three pairs of shoes that cover all my bases of what I would encounter in Bali.
1x | Sports Sandals
That pair of old flip-flops in your closet may seem like the most ideal addition to your travel shoe collection, but hear me when I say that your feet are going to thank you for purchasing a pair of lightweight, barefoot sports sandals. I love these sandals by Xero Shoes because they roll up into basically nothing, which means more space in your bag, and they are perfect for everyday use as well as water excursions, walking, treks, and any other activity you're going to find yourself doing. If you bring flip-flops, your toes and arches are going to kill you by day three, so having something that resembles being barefoot and is secured to your foot is going to have your feet feeling incredible after long travel days, and you won't have to deal with your favorite pair of flip-flops getting lost. The barefoot shoe movement has exploded within recent years and you can learn more about the benefits of a barefoot sandal in this article.
1x | Everyday Shoe
Since you don't want to look like a rugged backpacker 24/7, a stylish, yet comfortable travel shoe is going to be great for nicer dinners and those nights where you want to wear something cuter than well-loved outdoor sandals. I love these traditional rope sandals since they match every outfit that I take along with me and they're easy to slip on and off. I have also had my eye on these Vegan Huarache Footbed Sandals by Will's Vegan Shoes because they are the perfect everyday sandal, ethically made with durable soles, and they have a strap on the back to secure the shoe to your foot. For an everyday shoe that will match all your outfits, these timeless white sneakers are going to pair great with shorts, skirts, pants, and dresses.
1x | Tennis Shoes and/or Lightweight Hiking Boots
I know not everyone is planning on hiking while in Bali, so if you aren't, a pair of tennis shoes is going to your best choice if you want something lighter or if you don't own hiking boots.
Aside from visiting breathtaking waterfalls and exploring the rugged Balinese landscapes, trekking and hiking might be another focal point of your adventures if you want to get the best views and test your limits. I chose the Terradora Waterproof Mid hiking boots by Keen Footwear because they are incredibly lightweight, stylish, and they offer great cushion and support for rugged trails. Not to mention the fact that they are waterproof so you don't have to worry about soggy feet.
---
Accessories
1x | Hat / Sun Hat
The sun is going to toast your corneas without at least a ballcap on, so if you have a cute sun hat you've been dying to wear, like this one that I've had my eye on, pack it up and add that little something to your outfit while keeping the sun off your face.
1x | Sunglasses
If you don't want to squint your entire trip, get yourself a pair of sunglasses. I have had the same pair of Ray Bans for around five years now that somehow have still not gotten lost, but in the event that they do, I would opt for something a little more sustainable from this brand that makes theirs out of recycled plastic.
---
Toiletries
1x | Shampoo
Oh man. It's one of the best feelings when you find a shampoo and conditioner combo that meshes well with your hair and I have finally found my holy grail: Pacifica Coconut Power Strong Shampoo + Conditioner Duo. If your shampoo is running low and you're on the hunt for something new to try, this is a solid option. After you're done with your bottle, you can ship the bottles back to Pacifica and they will recycle them for you!
1x | Conditioner
Oh man. It's one of the best feelings when you find a shampoo and conditioner combo that meshes well with your hair and I have finally found my holy grail: Pacifica Coconut Power Strong Shampoo + Conditioner Duo. If your shampoo is running low and you're on the hunt for something new to try, this is a solid option. After you're done with your bottle, you can ship the bottles back to Pacifica and they will recycle them for you!
Do you want a stress-free lady time during your travels? Look no further than a life-changing reusable menstrual cup (emphasis on the life-changing). Trust me, it sounds bizarre at first, I used to be in the same boat, but it will change the way you feel while you ride the crimson wave. If anything, try it once and see its benefits before you knock it. I use a Diva Cup, but there is a guide here that will help you find the best one for your body.
Four words: Dr. Bronner's Castile Soap. My number one travel companion when it comes to cleaning anything, literally. Laundry, hair, face, skin, shoes, pets, hands, if you need it cleaned, this castile soap can do it AND it's biodegradable so you won't be flushing chemicals down the drain. This is what I use as a face wash, but if you have something different that works for your skin type, then opt for that.
1x | Moisturizer
If you're a simple gal like me, I throw on some vitamin e oil and it keeps my skin looking supple and smooth all day, but if you want something more lightweight for the hot weather, then OSEA makes a great Ocean Lotion that is perfect for hot climates. It absorbs really fast and doesn't leave any greasy feelings which is really nice when you're spending all day in the sun.
1x | Deodorant
I have sworn by this Now Mineral Deodorant for years to remove odors, but I have switched over to the Meow Meow Tweet Grapefruit Deodorant Cream to keep me stench free through the airport and throughout my travels.
1x | Stainless Steel Razor
I made the switch to the Albatross Stainless Steel Razor a few months back and it has been the greatest improvement in my zero waste journey. With a stainless steel razor, you're making a one-time investment for a razor that lasts a lifetime. The best part? Replacement blades cost around eighty cents. It'll save the planet and your wallet and you'll never have to worry about needing to purchase another if you're traveling long term.
1x | Toothbrush / Toothpaste
Keep your chompers fresh and shiny with a bamboo toothbrush so you can reduce waste and ditch plastic!
---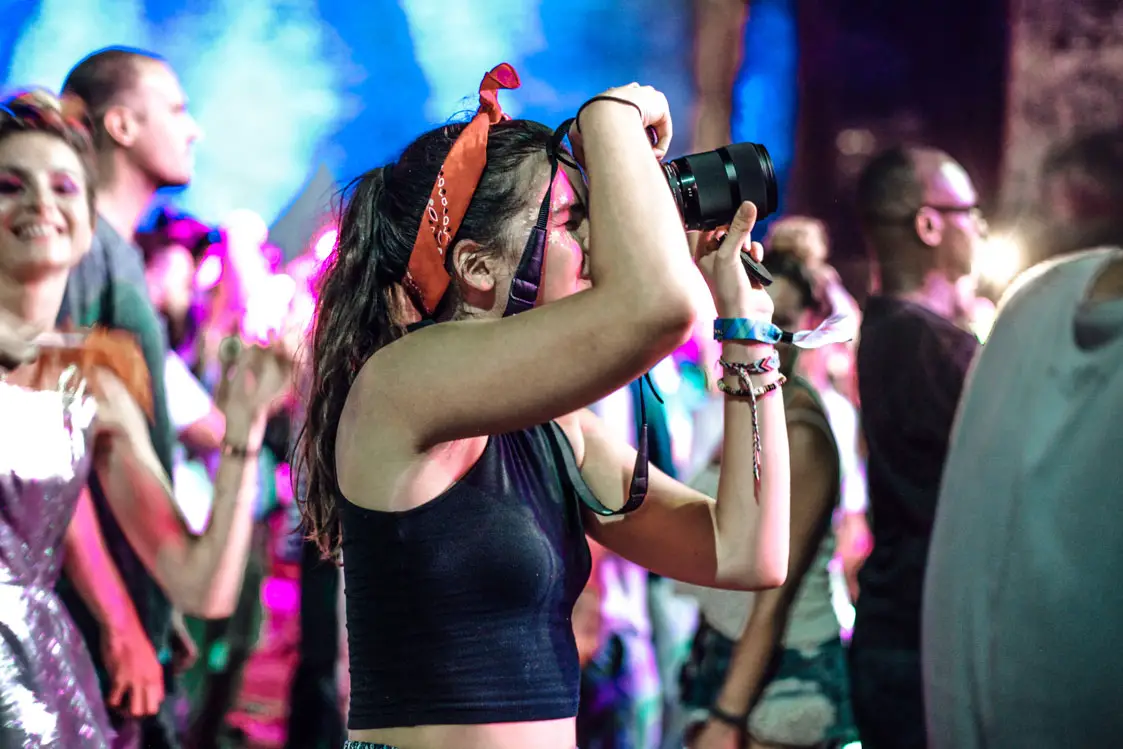 photo taken by my lovely friend Alenka, check out her website and photography here
Technology
1x | Camera
I wholeheartedly believe that photographs are the best souvenirs to take home and my Canon 5D Mark III (linked Mark IV model) is my lifelong travel companion. My model is considered a professional level camera and is on the more pricy side, so if you're looking for a quality beginner-intermediate level camera that still takes gorgeous photos, check out the Canon EOS Rebel T7i and for a quality compact camera for a great price, check out the Canon G7x Mark II.
2-3x | Lenses
I didn't need to take too many lenses for this trip, but a good set to have is a quality portrait lens, a lens with zooming capabilities, and a telephoto lens for those perspective shots of landscapes. If you don't have all three, don't feel like you need to purchase all of them, but if you could only bring one, I recommend this one.
If you plan on staying out for long day trips, chances are a single battery isn't going to last all day, so make sure you pack a spare when you need it.
3x | Memory Cards
A memory card with loads of space and fast writing speed is key for capturing those spontaneous moments. I swear by these 64gb cards by Sandisk.
1x | GoPro 
A GoPro is a classic adventure camera if you're planning on doing some underwater excursions, photographs, or want something small to capture memories with. I use the HERO 5 Black model, but I plan on selling that and upgrading to the HERO 7.
1x | Unlocked Phone
An unlocked phone means that you're able to put any SIM card in it and have a local phone number and data to contact friends, family, and keep social media updated if needed. SIM cards are a great way to save money on an international data plan and you have a local number which is pretty cool.
1x | Laptop (if necessary)
I use my MacBook Pro for all things blogging, so it's essential that this comes with me on all my travels, but if you don't need it, then opt to leave it at home or take along an iPad since it's compact and you can download your favorite Netflix shows on it. Keep in mind that I linked the specific products off the Apple website so you know what I use, but consider buying pre-loved technology for a cheaper price and to upcycle technology.
1x | Headphones
I don't know of anyone that travels without headphones, so make sure you don't forget these! A huge fan favorite is the Bose Noise Cancelling Headphones, which I plan on upgrading to in time, but for now, I use my Airpods and they have great sound quality and I love the mobility they give me on planes since I don't have to worry about cords. However, I have found myself in a bit of a pickle whenever I want to watch movies during international flights, so if you have a pair with a headphone jack, bring those along.
Chargers + Cables
With traveling with loads of technology comes cables, chargers, and dongles that you're going to need to keep track of in a safe spot. I like my WANDRD Pouch since it's large enough to carry all of my cables and it is weatherproof so I don't have to worry about them getting ruined in rain.
---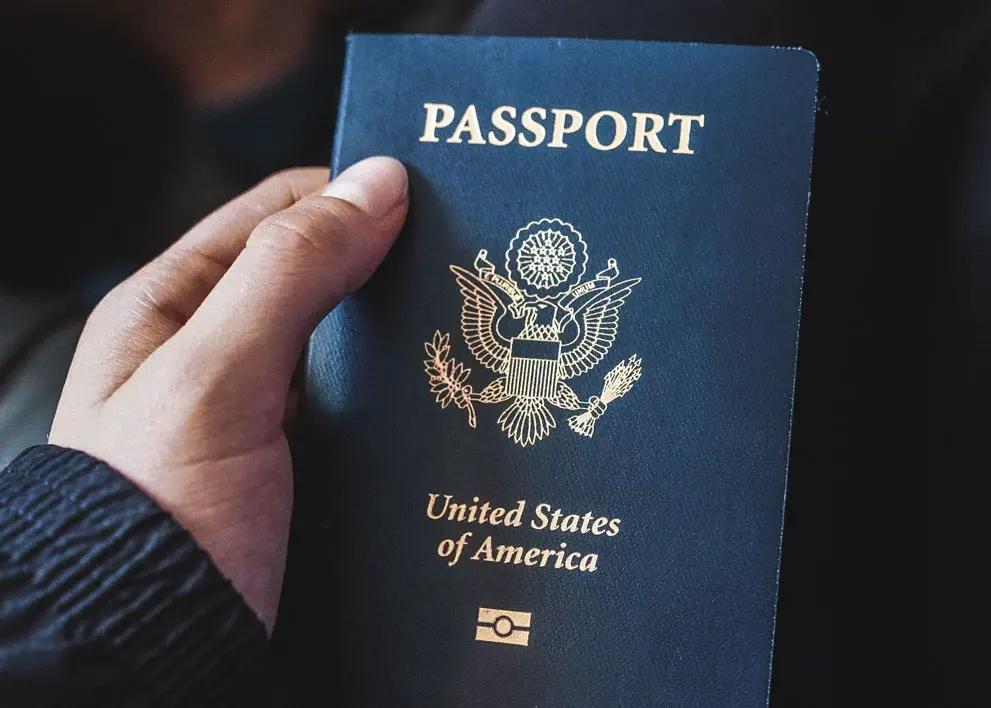 Essentials To Travel Bali Safely + With Ease
1x | Reusable Water Bottle
I swear by my Hydro Flask and you guys will too when you invest in one of these incredible waterbottles. I didn't think I could ever be this passionate about a water bottle, but it really is as hype as everyone makes it out to be. They come in a variety of different colors and sizes so you can customize it to your liking and you can even add stickers that you get along your travels to make it a little bit more personalized. They're 100% worth the investment since they'll last you a lifetime!
On or off the road I always have my own utensils and I found a set of these to be my holy grail on all of my travels. If you plan on buying fruit from stalls or getting street food, these are going to come in handy a lot.
1x |  Reusable Straw
I adore the recent 'No Straw' movement and what better item to accompany your bamboo utensils than a stainless steel or bamboo straw? You can easily slip this in with your forks and knives and having it on hand at all times with help you remember to refuse a straw when you go out to eat.
1x | TSA Approved Luggage Locks
They key thing here is to have TSA approved luggage locks, but with a key slider to ensure that the average joe can't get into your things. This is a great option since it gives you two different card sizes and it's faster to open that the ones that require keys.
1x | Passport
I mean you can't enter the country without this so don't forget it!
No one should ever (EVER) travel without insurance. It is so important to protect yourself and your belongings so that you can be covered if things go south. World Nomad's travel insurance is the first purchase that goes into my trips. They have incredible customer service and coverage, but always make sure to read their policies to make sure it is right for you. If you've never purchased it, I a whole post with everything you need to know about travel insurance that will help you get a better understanding of coverages and plans.
Whether you're chilling on the beach somewhere or settling in for the night, a good book is essential to wind down and inspire you for the next day. Whether you travel to Bali for growth or not, it is going to be inevitable to have a spiritual experience while you're there, and what better way to accompany that than a book that will make you think. Personally, I love The Alchemist, The Untethered Soul, and The Celestine Prophecy.
I use Thriftbooks to buy my books used because it's eco-friendly and I love the feeling of worn-in pages. On their site, you can buy any book new or used and use this link to get 15% off your purchase!
This one is fairly self-explanatory. Make sure you have one so that you can charge your phone and camera!
1x | Bug Repellant
You'll need to be wary of all the bugs while you're away! Since you're in a tropical climate, it's inevitable that there are going to be bugs anywhere and everywhere, especially on the rice paddies. If you want to prevent these little guys from swarming you and smell nice at the same time, I love this bug repellent by Buzz Away.
1x | SPF 30+ Sunscreen *Reef Safe
It's so important to protect your skin and the reef while you're away and Raw Elements is the perfect option. I take this Raw Elements sunscreen on all of my trips since it covers me from the tropics to the mountains and it's biodegradable which is really awesome for the environment. I started out with the tube version, but I have since switched to their tinted, plastic-free version since it's less wasteful and it gives me a nice glow.
1x | Journal / Pen
I love to write and reflect while I am traveling and I did a ton of that while I was in Bali. It's a great way to keep my thoughts organized and keep a little journal and timeline that I can look back on in the future.
---
Are you planning a trip to Bali? Share with me what you're most excited for in the comments below!
Aaren
Did you enjoy this Bali packing list? Save it for later on Pinterest!