(Last Updated On: 17/06/2020)
After numerous trips to and from the beaches of Southeast Asia, it was time for my first trip out of the country where I needed to pack jeans *GASP*.  Although I do enjoy my fair share of hot weather and bikinis, I was really excited to go to Scotland and FINALLY dive into hiking and trekking up mountains. However, upon looking at my 40L backpack and thinking to myself, "What the heck do I need for my Scotland packing list?" and "How is everything going to fit in here?!" I knew that I needed to research. Sadly, no bikinis on this trip, but while I was there I learned a lot about items I should have left home and the items that I wish I had brought with me. I spent time in both the lowlands and highlands, so this list will reflect that, but I have listed alternatives for solely highland or lowland travel. This list will reflect the Summer months of Scotland. Using my Summer experiences through the cities and highlands, I have created this Scotland packing list to help you when rummaging through your room when you're left scratching your head wondering what to take along.
There is an old Scottish saying that goes, "There is no such thing as bad weather, only the wrong clothes!"  Cheers, and enjoy Scotland, guys!
This post may contain affiliate links for the products or services I mentioned, but as always, all opinions are my own. I make a small commission, at no extra cost to you, when you make a purchase or booking through these links. This helps to support this space and keep me blogging, which I am so extremely thankful for.
Need more awesome resources to pair for what to wear in Scotland? Check my other blog posts for traveling Scotland!
---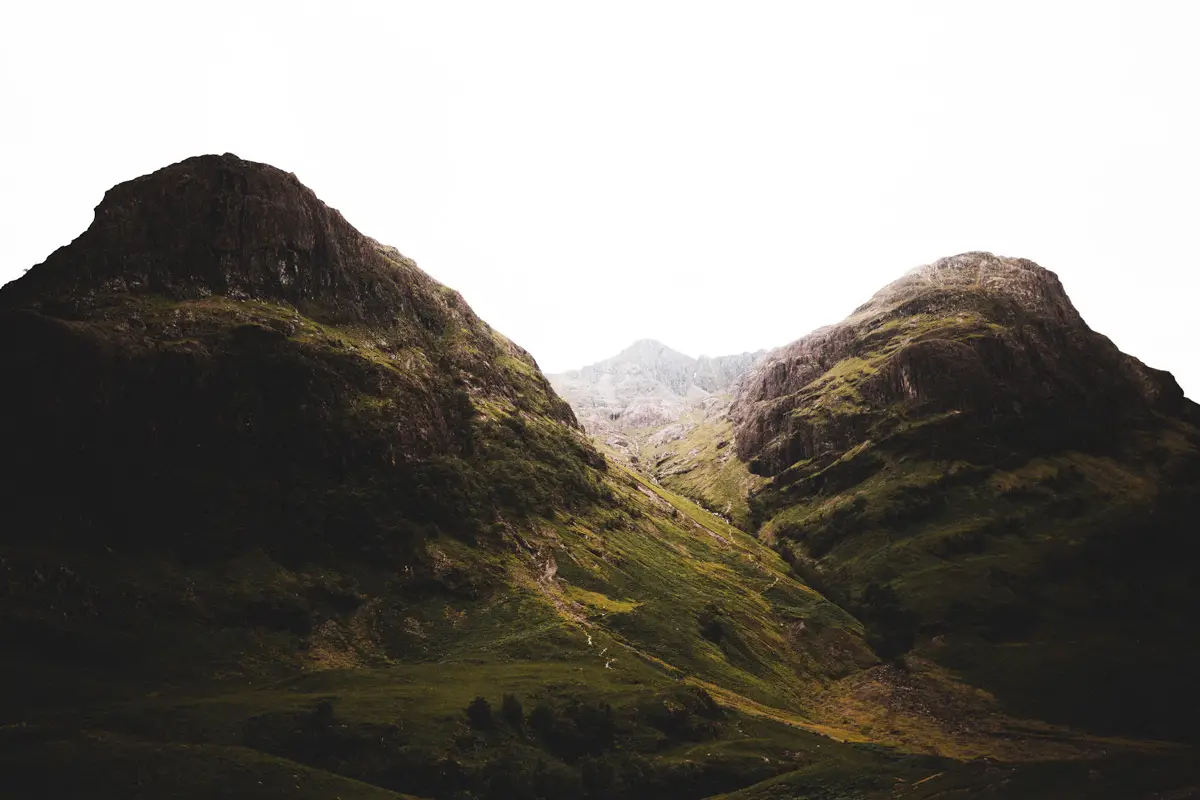 Scotland's Summer Weather
The Summer months in Scotland are from June to August. Although we are traveling in the Summer, Scotland's weather really only ranges from 50-65 F (10-18 C). With Scotland's diverse landscape, there is no question that the weather will change with it. You can be bathing in sunlight at one moment, drive twenty minutes, and be soaked from rainfall, so it's important that you prepare yourself for spontaneous weather changes. Since Scotland is situated high in the Northern hemisphere, the wind is going to be especially relevant and it's going to make the weather seem a lot cooler than it is, especially if you're hiking up The Old Man of Storr and other iconic spots in the Isle of Skye.
Average Summer High Temp | 50 F (10 C)
Average Summer Low Temp | 66 F (19 C)
This may seem warm or extremely cold depending on wherever you're from, but there are a lot of different factors that will determine what "50 ish" degrees feel like. There could be wind, rain, and elevation changes that take the temperature from 'not too bad' to 'it's frigid'. These numbers are also averaged from a website, so that's why I recommend checking an accurate Scottish weather service before you pack and head out. I used two different weather apps while traveling around the country, Veður, and YR. They are the most accurate and best-updated weather services that are used by locals. I recommend downloading these before you pack and looking at the following days and weeks so that you can pack accordingly.
---
Scotland Packing List Tips
Layers Are Your Friend
With all the weather changes you're going to experience, it's going to be so helpful if you can add and remove layers to accommodate the differences in temperature and sky conditions. Think of packing from the bottom up, so begin with a solid base layer or your favorite long sleeve then you'll want to have a lightweight sweater or rainjacket to layer up when it gets cooler. This will give you a bit of versatility and keep you warm in case the weather really drops low or if the sunshine peeks out and warms you up a bit.
Pack For The Right Activities
I don't really think that I need to explain this one, but when I was on my journey up the Old Man of Storr, there was a girl that was wearing fashionable leather boots to do the hike… She did look cute and all, but I couldn't imagine the foot and ankle pain that I would experience while navigating over rocks and mud if I wore those kinds of shoes. I'm not sure that she knew what she was getting herself into, but always research the location before you go, and chances are if it's in the highlands, you're going to want some sort of hiking boot. If you're staying primarily in the cities then you'll be fine with more casual wear, but keep day trips in mind if you plan on going to Loch Ness, Glencoe Valley, and other hotspots outside the city.
Don't Undermine The Weather
It is so easy to write off a spontaneous downpour as an unlikely occurrence, but trust me, the weather can go all over the spectrum within a short few hours. If anything, pack a raincoat and a compact umbrella to keep in your pack so that you'll stay dry. You are traveling in the Summer months, so the weather isn't going to be hanging around the '70s and '80s like in other parts of the region. There was a heatwave when I was traveling to Scotland and even a pair of shorts wasn't cutting it, so keep in mind the weather and stay on top of weather updates before you depart.
---
Luggage and Day Packs
For My City Dwellers
I am going to be real with you, I do not travel with a suitcase. However, if you're planning on staying in the city, then you can probably get away with a suitcase if that's your method of travel. This blog post has great recommendations by travelers for suitcases if you're on the hunt for one. If you do choose a suitcase, I recommend bringing along an outdoor day pack or moderately stylish but still functional day bag that you'll be able to take on excursions. If suitcases are a bit of a hassle to you, but you still want something mobile, the Osprey Farpoint 40L Backpack is a great option since it's carry-on friendly and it opens like a suitcase, but you can carry it like a backpack. I have used this pack for years and I swear by it, but if you need a little bit more information and an in-depth review, this is a great post that tells you everything you need to know about the backpack and if it's right for you.
For My Rugged Highland Adventurers
Are you going on a road trip, camping trip, or hiking trip through the Scottish highlands? Well, your answer is a quality backpack since a suitcase isn't going to cut it over the rugged landscapes. If you're looking for a minimalist pack, then (and you can probably guess it) I recommend the Osprey Farpoint 40L Backpack. I am kind of obsessed with it if you haven't noticed already, and I could be the spokesperson for this model, but I really believe in the bag and you should check it out if it piques your interest or if you want to travel light. If you're taking along camping gear, the 40L isn't going to be enough room for everything you need. I have recently invested in an Osprey Eja 58L (women's backpack) that fits my lightweight camping gear perfectly. The Eja is a new version of the previous Osprey Exos 58L model that is a men's pack, so you can choose which one based on your preference. Along with your main backpack, you'll also want a day pack that you can bring on hikes and other day trips.
---
Day Packs + Organization Bags
Day Pack
Your day pack all depends on your personal travel style and what type of trip you're taking. If you're going to spend the majority of your trip camping or out in the wilderness, you're not going to be carrying a chic and stylish backpack for all your cute outfits, you're going to want something rugged that can get dirty, wet, and be an awesome addition to your hikes and excursions. If you plan on doing a lot of hiking and/or camping, or both, any day pack by Osprey is going to become your most cherished piece of hiking gear! The quality is unmatched and they make an awesome variety of styles so you can easily find one for your aesthetic! I travel with a lot of photography equipment so I always have my WANDRD Prvke 31 L Backpack with me at all times. It is the perfect adventure bag for photographers and I love that they made the bag with aesthetics, travel, and practicality in mind. I don't have to worry about my things getting ruined from rain and it has the perfect amount of space for all my travel gear! If I want a bag that is cute, stylish, AND can hold my camera for a smaller day trip, my Fjall Raven Kanken is glued to me at all times, on and off the road!
Packing Cubes
I don't even want to KNOW what my backpack or suitcase would look like without my packing cubes. A disaster… THAT'S what it would be! My favorite brand of packing cubes is this trio set by Eagle Creek. You can make your own set by purchasing the different sizes separately, but I like using the smallest one for undies/bras, the medium for tops and the large size for bottoms! It helps me pack light and it always guarantees that it's going to fit in my backpack even if I am carrying camping gear. I know some people having three medium sizes and other combos, but whatever the combination is, you're going to want them with you. If you're not keen on the price of the Eagle Creek brand, another traveler favorite are these cubes by Ebags!
Reusable Bag
If you're planning on visiting the Edinburgh Farmer's Market, picking up a souvenir, or even doing a little bit of shopping while in Scotland, you're going to want a reusable bag on your packing list. It seems like something small that you wouldn't need, but it's going to come in very handy whenever you want to avoid plastic bags, pick up some takeaway, and everything in between. You can use any reusable bag you have, but I like these bags from Baggu since they compact to a small 5″x5″ square and they hold a ton of things!
Toiletry, Laundry, + Shoe Bag
If you keep wasting plastic bags for your toiletries, laundry, and shoes,  this is your friendly message to invest in a nice set of organization bags for your trips, seriously. I waited for so long and wasted so many plastic bags that just ended up ripping and getting messy after weeks on the road and after I finally invested in some nice bags for myself, I will never go back to my previous toiletry situation. All of these bags that I recommend are by Tom Bihn, a travel bag brand that makes high-quality travel gear right here in the United States, so you're supporting an ethical company that is also extremely high quality. I use the Spiff Kit for all of my toiletries and I love that it has just the right amount of space for everything on the toiletry list above AND it has a small loop that you can hang it on for showers or camping! If it gets dirty, you can easily wash it and its good as new! This is a great bag if you're traveling around Southeast Asia and other parts of the world, but since you're heading to Scotland, you're going to want a clear, quart-sized bag since that is what is required in Europe. The best bag for that is the Clear Quarter Packing Cube by Tom Bihn. It has two zipper compartments so some of your items can be on the clear side and if you're carrying along some things that you don't want the entire airport to see, there is a solid zipper side for all your non-liquid items. It's easily cleaned, roomy, and the highest quality for any of your adventures!
The next thing to tackle on the list is laundry. Whenever I travel, I tend to have my hands tied whenever it comes to packing up my clothes to take them to be cleaned. All of my laundry mishaps have been solved by the Travel Laundry Stuff Sack. The best part about this bag is that is has been designed by travelers for travelers. There is a floating divider in the middle of the pack that can separate your dry and clean clothes so you can start off with a bag of clean clothes and as they get put to good use, you put them in the other side of the bag so the funk doesn't get on your fresh clothes! If you carry packing cubes with you for all your clean clothes, then you just use the bag for laundry purposes, but both are great uses from this awesome bag!
The final thing to keep your bag clean and tidy is a standard ol' stuff sack to put your dirty shoes in. If you're going backpacking in Asia, hiking, or doing any type of adventurous activity, it's inevitable that your shoes are going to get gross at some point. You can toss those bad boys in a shoe bag and you won't have to worry about getting muck all over your things! I always thought shoe bags were for bougie people that flew first class, but here I stand corrected! This bag has saved my life on many occasions!
---
Clothing
6x | Tops (Hiking, Casual, + PJ)
When people bring along shirts, I always feel like that is the #1 thing that is always overpacked, so to keep it on the simple side, I recommend packing three hiking tops, 1 pajama shirt, and two more casual t-shirts that you can pair easily with hiking gear or a more casual outfit. For me, these were just simple cotton tees that I bought from Alternative Apparel. On my trip, I only had two long sleeve hiking tops and I was really wishing that I had a third packed with me. For the most part, I mixed and matched everything, but I would use my Patagonia Capilene Lightweight Thermals as a base layer and then depending on how hot or cold it was, I would layer a t-shirt on top and then one of my sweaters. This way I could strip down if I needed to, but I was able to bundle up at the same time without getting too hot. For pajamas, I packed one or two tie-dye t-shirts for pajamas. I shower before I go to sleep, so I feel like my pj's don't really get dirty and I was just fine alternating between the two tops.
2-3x | Sweaters OR 1x | Fleece Zip Up
I don't own a fleece zip-up, and this one that I am eyeing from Patagonia wasn't in my travel budget after buying all my camping gear, so I chose to pack along a couple of sweaters to use in place of a fleece zip up. The only downside to this is that you can't just zip them on and off, but other than that, they both do the same job, so if you have a fleece, bring it, but if not, pack some sweaters. Or both, you do you.
1x | Waterproof Rain Jacket
Your waterproof jacket is going to be the outermost layer that you'll be wearing practically every day of your trip depending on what the weather looks like. Personally, I didn't have my own raincoat/waterproof jacket, so I opted in for the stylish RAINS Classic Jacket in the Dusty Mint color. They're high-quality rain jackets made out of England, I believe, so if you want something that photographs well and has a range of colors that aren't too saturated, these are a great option. On the other side of the coin, you can also opt for a hiking-specific rain jacket like the Patagonia Torrentshell or the Northface Venture 2 Jacket. All of these are great options to keep you dry!
1-2x | Leggings (One Fleece/One Normal)
Leggings are the perfect addition to a Scotland packing list because they're comfortable, versatile, and they'll keep you warm, but not too hot. I recommend bringing two pairs, one fleece and one normal pair of high-quality leggings that you can wear underneath your hiking pants. I've had this pair of leggings for almost five years now and they still look brand new!
1-2x | Waterproof Hiking pants
If you don't have a pair of waterproof hiking pants, trust me, you're going to want a pair. If you try and tough out the rain in leggings and/or jeans, you'll be a soggy mess. I trust my Mountain Hardwear Stretch Ozonic Pants to keep me dry and since they run on the bigger side, I am able to wear leggings underneath and not feel like a sausage! I only brought along one pair of these pants since they were more of an outer shell than my actual pants so they actually stayed moderately clean for a huge portion of my trip, but if you have a different pair that may get dirtier, pack another pair.
1x | Hiking Belt (Optional)
As I mentioned before, my hiking pants run just a little big on me, so I got the Women's Arcade Midnighter Slim Belt to keep my pants up. I LOVE this belt! It is easily adjustable and the band of the belt is stretchy so you don't have to worry about the belt digging into your skin while you hike. My only complaint about this belt is that it costs $25.95 USD and the photo makes it look like the belt clip is made from a sturdy metal when it's really made from a cheaper plastic. I still love the belt and plan on using it until it kicks the bucket, but I felt it was something I should note if you're looking into buying it! Also, if you're buying your waterproof pants in a size up so you can layer, you're going to want a belt!
1x | Jeans (Optional)
Jeans are a bit of a debated topic for a Scotland packing list since the country is so wet, but I got away with wearing them a couple of times throughout my trip. Personally, it didn't rain too much while I was in Scotland. I got extremely lucky, but it might rain every day on your trip when you go and that's kind of why these are an optional item. I think they're a great option to "dress up" a little bit more and get a break from hiking gear, so I would take along a stretchy pair that you can move around in. Europeans tend to dress a whole lot more 'done up' than us Americans, so you'll fit in a bit better with something as simple as jeans!
4x | Bras
I don't think I have worn a "real bra" AKA underwire in over five years, and lucky for you, sports bras are going to serve you well in Scotland. I don't have a lot of material to work with, so I can get away with wearing bralettes and lighter bras, but pack along whatever you're comfortable in. I find sports bras to be a lot comfier whenever I am hiking, so I think you'll feel the same once you're out and moving around!
7-10x | Undies
I always pack around 7-10 pairs of undies because I am taking no risks when it comes to being prepped on my travels. I like pairs that fold up really small and don't take up a lot of space, so I always go for undies made by PACT since they're sustainable, made from organic cotton, and super soft! If you happen to need new undies and want to take a swing at some new undies from PACT, you can use my link for 20% off your first purchase!
5x | Socks (+Hiking Socks)
I am 100% one of those people that will re-wear socks. That is disgusting for a lot of people, but I am 100% fine with rewearing socks. I only need 4-5 pairs for two weeks on the road, but you may want to pack more, it's all up to you! My feet don't sweat that bad and they only smell awful if my shoes are well-loved, so I ended up bringing along four pairs on my two-week trip and I survived just fine. I brought a mix of my favorite socks from PACT and these hiking socks from BOMBAS so that I could layer up if my feet got cold. I loved the combo, my feet stayed warm, and I stayed a happy camper!
---
Shoes
1x | Comfortable/Casual Shoes
Chances are if you're visiting Scotland you're going to be hitting up a Edinburgh or Glasgow along the way, even if it's only for one day. More than likely, that's going to be either Glasgow or Edinburgh OR if you're really getting off the beaten path, you'll be in Aberdeen, but regardless, you want to pack a comfortable pair of casual shoes. Ideally, you'll want this to match all of your outfits so a pair of timeless white sneakers like these are a great option or if you have a favorite pair of shoes that are comfortable to walk in all day works also. It depends on your personal style so just pack what you're comfortable in. However, countries in Europe and the United Kingdom tend to dress 'nicer' so keep that in mind.
1x | Waterproof Hiking Boots
If there is one thing I am not a fan of, it's soggy feet. I prefer my toes to not resemble a raisin or be chilly, so I rely on my KEEN Terradora Mid Hiking Boots to keep my feet dry, warm, and comfortable on hikes. I have put these bad boys through the wringer, stepped in multiple rivers, and they have consistently pulled through for me in volcanic, desert, and mountainous terrains. If you're looking for a great pair of hiking boots that don't cost $300, these are a great pair! They're also lightweight and they come in different colors, so whatever your aesthetic is, they have a color to match!
---
Toiletries
1x | Shampoo
Okay well, there isn't much to say here other than shouting out my favorite shampoo in case you're looking to switch it up, reduce waste, or if you want to never worry about running out of shampoo while you're on the road. I use The Hydrator Shampoo from Weighstead, an online, zero-waste shop that I happen to also love and repurchase from all ze time. The shampoo is solid and plastic-free so it passes any TSA rules and lasts for months! Weighstead also has other solid shampoos based on your hair needs, but for Scottish weather, something hydrating is going to help tame frizz and dryness you'll experience from the (drastic) weather changes.
1x | Conditioner
A hydrating conditioner is another thing you'll want to pack along to give your hair that silky, glossy shine. I don't know of anyone that doesn't use a conditioner, so this is a really obvious item on the list, but I always love giving my recommendations for anyone that is considering some new products. I use The Hydrator Conditioner that goes with the shampoo I mentioned above since my hair tends to get really really dry and I am a sucker for my things to be matchy-matchy!
1x | Multi-Use Soap
You know those swiss army knives that have like 100+ different uses and basically you cover you whether you need to cut off any excess string off your shirt, survive an apocalypse, or open a bottle? That's what you want but in soap form; and yes, they make that! Trust me when I say that Dr. Bronner's 18-in-1 Soap is going to be your new BFF on all of your travels, not just in Scotland. This stuff can clean you, your hair, your face, your laundry, dog, cat, dishes, and literally anything else you can think of. The best part about this stuff is that it's biodegradable and concentrated, so it's good for the environment and it lasts forever. There is a wide variety of scents and sizes, and my favorites are the rose scent and the hemp almond scent. I try to buy mine in bulk, so I'll buy the large size and then fill my GoToobs with it!
1x | Toothbrush + Toothpaste
Fresh teeth = fresh smile! My favorite travel-friendly toothpaste is Fat and the Moon's Anise and Tooth Cleanse. It comes in a small, 1 fl. oz bottle and it only takes a few drops to make your teeth feel really clean, like that clean CLEAN after you go to the dentist! I put this on my bamboo toothbrush, also from the Weighstead online zero-waste store and it gives me a plastic-free tooth cleansing routine that I love!
1x | Stainless Steel Razor
Do you keep buying expensive, plastic razors that are good for one shave and then turn to absolute garbage? If this is you, like it was me, do yourself a huge favor and invest in a stainless steel razor. Why? It's one time buy for silky smooth legs every time AND replacement blades only cost $0.15. Where did I get mine? As you can probably guess by the plastic-free trend of my toiletry recommendations, Weighstead at this link! I don't know how I went so long purchasing low-quality razors when I could have one high-quality razor that will last me for the rest of my life!
1x | Deodorant
Scotland is chalked full of strenuous hikes. What does this mean for you? Potentially stinky pits, but not if you're using the right deodorant! I've made my way through my fair share of deodorants, but nothing has compared to the effectiveness of the NOW Solutions Nature Deodorant Mineral Stick. I love it because it's travel-friendly and it's made from minerals so you don't have to worry about it melting all over your things. Well, not that it will in Scotland, but you get what I mean. Using a mineral deodorant won't just cover the smell and it won't keep you from sweating, but it's a guarantee that you're not going to smell. Not sure how those minerals work their magic, but it's honestly the best that I've used!
1x | Sunscreen
No matter the season, protecting your skin should be one of your first priorities. I've talked all about my favorite plastic-free and reef sunscreens before, but if you've read through some of my other packing lists and posts, you'll know that I never go anywhere without my Raw Elements SPF 30 Tinted Sunscreen Tin.
1x | Face Moisturizer
I am a simple gal. I like hydrated, bouncy skin and I achieve that with bland, plain ol', but awesome vitamin e oil. Not only did it protect my skin from the harsh winds in Scotland, but it kept it crust-free which is a solid achievement in my book. I like to keep my skincare regime as simple as possible so that is why I use pure vitamin e oil, but I am looking to spruce things up a bit with OSEA, a tried and true skincare brand of mine that is crafted after the ocean.
You might find that your skin is going to be a lot drier in Scotland, so if you have a heavier moisturizer to bring along or some type of face oil that you love, pack that away instead of something more lightweight.
1x | Hairbrush + Hair Ties
The wind and rain in Scotland is going to leave your hair a tangled mess. I rely on my Wet Brush to untangle my hair within seconds, literally. If you're using any other brush, I promise this one is 1000x better than any other brush you could dream of. I have had mine for years now and nothing beats it. Absolutely nothing.
1x | Reusable Menstrual Cup
All aboard the menstrual cup train; this thing has seriously CHANGED the way that I travel! It's yet another way to reduce waste and have a stress-free shark week! Different brands and models work for different ladies, so I have been using the Diva Cup, which is one of the OG menstrual cup brands, but a lot of people enjoy the Dot Cup! Not only is it black which matches my whole aesthetic, but if you purchase the cup here, then another cup is donated to a woman in need!
1x | Chapstick
I think we all have our own favorite chapstick, mine being Burt's Bees, but make sure you pack along your favorite hydrating and SPF filled lip balm to keep your lips plump and hydrated!
1x | Nail Clippers
Somehow I always end up forgetting to put these in my toiletry bag before my flight, so make sure you pack these to keep your nails at a manageable length. Mine tend to grow pretty fast and I have found myself, more times than not, with outgrown nails and nothing to trim them with!
---
Accessories 
1x | Lightweight Scarf or Buff (or sarong if you have one)
A lightweight scarf or sarong of some sort is more of an optional item for this Scotland packing list, but I found it to be really useful for my summer trip! It's a great way to protect your neck from all the harsh winds or for using it as a blanket in the car or on bus rides! I use my sarong that I got in Bali for this and it goes on every trip with me! It's a lifesaver!
1x | Sunglasses
I feel like one of the things that are forgotten the most for Nordic countries or winter adventures, in general, are sunglasses. They're seen as more of a tropical necessity, but you're definitely going to want these while you're in Scotland for the summer. I've had the same pair of timeless, perfect sunglasses for over five years now and I can't imagine wearing any other pair! If you're on the hunt for a new pair, I highly recommend getting a pair that are polarized for extra protection on your eyes!
1x | Beanie/Hat
So hats NEVER used to be my thing, but once I discovered the magic of covering up unwashed hair coupled with an extra pizazz in my outfit. Wow. I cannot travel without at least one! A lot of people have their favorite styles, but my personal favorites are beanies, ball caps, and extremely cute and trendy, European Rivera-esque sun hats like these! These tend to cover all of my bases no matter what type of trip I am on so I highly recommend exploring those options and finding the perfect combination for your travels!
---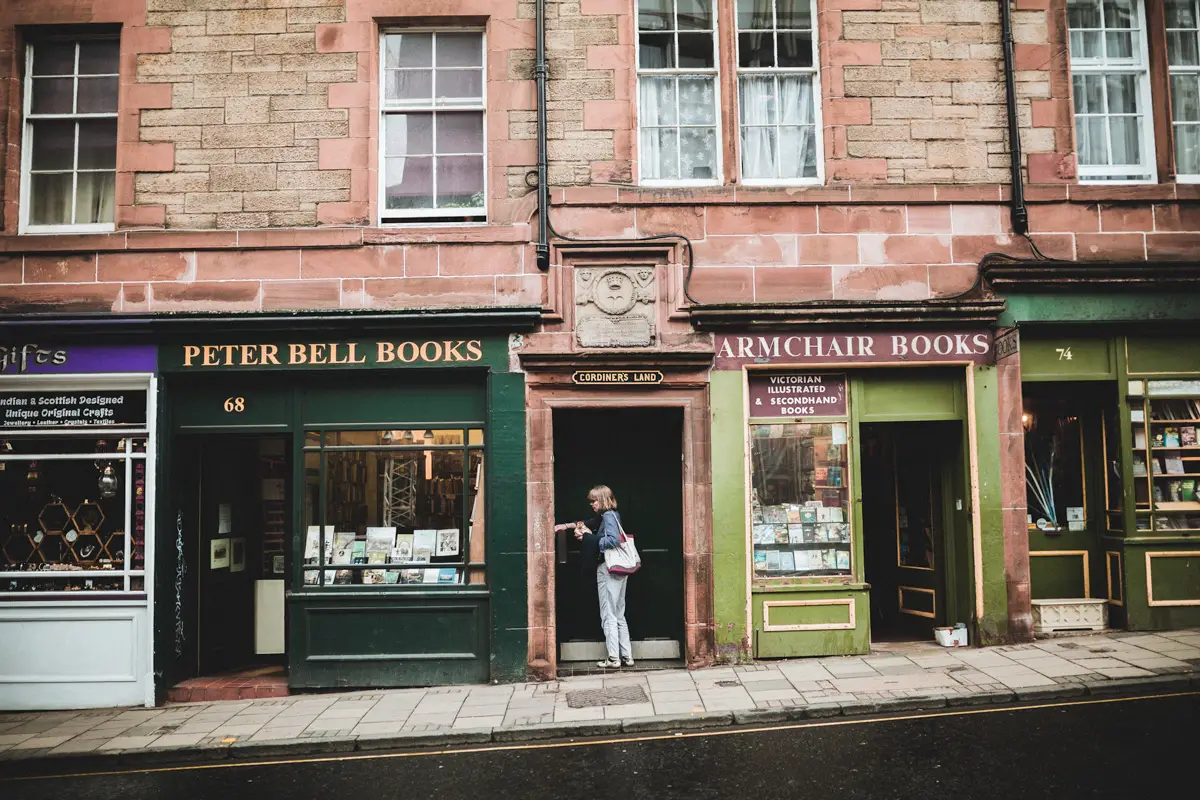 Technology + Camera Gear
Waterproof Camera Bag OR Raincover For Your Backpack
I wanted to be 100% prepared for a torrential downpour if I had all my camera gear on me, but no matter where I go, you'll always see the WANDRD Prvke Backpack on my back! The minimalistic look of it makes it look like a typical backpack, making it very lowkey and keeping my things safe. If you don't have a waterproof bag, don't feel like you need to go out and get a special backpack because you can buy a waterproof cover like this one that can easily pop on and off your backpack when rain showers come.
Computer (optional) +/or iPad
Since travel blogging is my game and this website is my metaphorical child, a computer is an absolute essential when it comes to travel, but I realize that not everyone needs to carry around a shiny laptop with them, so bring along the electronic of your choice! My Macbook Pro 15″ has trucked through many a' countries and is what I run my website/brand off of!
Camera
Although I am a big believer in living in the moment, I believe everyone should have a camera to capture their memories with. Whether its film, digital, or disposable, having a photo that you can look back and relish in is going to be the best souvenir that you take home from your entire trip, guaranteed. I use the Canon 5D Mark III and adore it to my core, but I am looking to upgrade to the Mark IV version soon! If you don't need something as fancy as that, the Canon Rebel T7i is a great beginner/intermediate camera that can take stunning photos as well. If you don't want to worry about lugging around something heavy, you always have the option for film, disposables, or a really awesome point-and-shoot camera like this one!
Lenses
Lenses. Lenses. Lenses. THIS is where the magic of photography begins, in my opinion. Scotland has very vast and intense landscapes all over the country and so I always recommend having your bases covered. If you can only choose one lens to bring, you're going to want the timeless versatility of this one. If you have more room in your bag, I recommend the Canon 24-70mm II, a beautiful prime lens like the Sigma 35mm ART lens, and a telephoto lens like this one to capture those raw details! These will cover all your bases and you can even add a wider lens to your kit to capture a panoramic like shot and get those rich and full landscape shots!
Drone
Scotland's drone laws are a whole lot looser than other parts of the world, so bringing this along on your journey is going to give you perspectives that will blow your mind. I just got my drone a couple of months ago and I have fallen in love with the DJI Mavic Air! It's lightweight, compact, and PERFECT for on-the-go travel and high-quality images! I bought mine refurbished and it came in the mail looking (and working) as a brand new drone, so if you want to save a bit of money and recycle, I highly recommend checking out the used/refurbished section on the DJI website!
Extra Batteries
You're real balsy if you're traveling with only one battery… bring along extra so you never have to worry about missing a moment! I like to buy the used versions of brand name batteries since they last longer and are higher quality than the knock-off versions. It's another way that I like to save money and recycle electronics! I like to have at least three batteries with me at all times!
SD Cards + Waterproof Card Case
SD Cards and a good case are essentials when it comes to travel photography. One of the best SD Cards on the market right now is the Sandisk 64gb or 128gb cards! They are high-quality, have fast writing speeds, and will keep your photos safe until you can get them on your external hard drives.
Wireless Shutter
If you're heading to Scotland solo and you want some awesome photos, a wireless shutter is going to be your new favorite thing. It's basically a remote that you hook up to your camera so don't have to run back and forth between the timer to check your photos. It's drastically changed the way that I travel and it has allowed me to take some of my favorite photos to date, that of which you can check out on my Instagram page. They come in a wide variety of prices, but I recommend this one since it's not too expensive and user-friendly!
Tripod
I haven't met a photographer that doesn't own a tripod, so make sure you pack yours along! I have used this one by Manfrotto for years and it still looks brand new after many adventures!
Chargers + Cables
I like my WANDRD Pouch since it's large enough to carry all of my cables and it is weatherproof so I don't have to worry about them getting ruined in rain.
I like to travel with a universal travel adapter so that I don't have to purchase a new one every time I wander off to a different place, but if you already have a UK travel adapter, then bring that one along.
Luggage Locks
I carry around a lot of camera gear which means that I am carrying around a huge total of investment on my back (HUGE). I always make sure that I have proper locks on my bags at all times. I can't imagine what would happen if my things were stolen, so it's my biggest priority to keep my things locked up tight. I like to use the locks that have the flexible bridge in them like these since you can connect multiple zippers together and manipulate it to fit wherever you need it to! They're awesome for travel and TSA approved for the airport!
Headphones
Headphones are a must on ANY packing list, so make sure you don't forget these bad boys at home! If you enjoy silence or if you plan on working while you're away Bose Noise Cancelling Headphones are an awesome pair of noise-canceling headphones that most, if not all, travel bloggers and influencers swear by! I don't own them personally, but I plan on upgrading them at some point this year! For now, I use Airpods because they have great sound quality and I don't have to worry about tripping over the cords on plane rides. If you do bring Airpods, remember that they don't have cords so if you want to watch a movie on the airplane screens, you can't. I bring along a cheap pair of headphones that I received on a flight somewhere in Asia so it's cool if they break or get lost!
Unlocked Smartphone
I have a whole blog post chalked full of awesome Scotland travel tips, but one of the best ones on that list is to get your own SIM card! In order to do that, you have to have an unlocked phone, which basically means it's not tied to your cellphone provider. Having one will save you a lot of money in the long run and it'll allow you to make local calls and texts! Generally, you can pick them up at the airport, but you'll have to find a local shop in the city if you're flying into Edinburgh.
---
Other Essentials For Your Scotland Packing List
Reusable Water Bottle
I swear by my Hydro Flask and you guys will too when you invest in one of these incredible water bottles. I didn't think I could ever be this passionate about a water bottle, but it really is as hype as everyone makes it out to be. They come in a variety of different colors and sizes so you can customize it to your liking and you can even add stickers that you get along your travels to make it a little bit more personalized. They're 100% worth the investment since they'll last you a lifetime!
Whether you're chilling on a mountain somewhere or settling in for the night, a good book is essential to wind down and inspire you for the next day. If you're looking for books centered around Scotland's history, try out the Game of Thrones or Outlander series. If you're not into those series too much, Pages To Passports has a great list of books to read before visiting Scotland that includes titles like 'How The Scots Invented The Modern World' and 'Reunion'.
I use Thriftbooks to buy my books used because it's eco-friendly and I love the feeling of worn-in pages. On their site, you can buy any book new or used and use this link to get 15% off your purchase!
Travel Insurance
This handy-dandy item is one that should not be left off your must-haves list! I never go anywhere without travel insurance, so having this with me while I was wandering Iceland kept me feeling secure throughout my entire trip. Shit can really hit the fan at any moment, so don't write it off your travel budget! My go-to for travel insurance, like many fellow travelers, is World Nomads! I rave about them on a lot of my other packing list and safety tips on my website, but check out the link below to learn more about travel insurance, why you need it, and why I recommend World Nomads. Or you can get a free quote for your trip below!
---
What is ONE item you never travel without? Share with me in the comments below!
Aaren
Did you enjoy this Scotland packing list for what to wear in summer? Save it for later on Pinterest!