(Last Updated On: 03/03/2022)
Cobblestone streets. Barrels of whisky. Vibrant green highlands. There is an old Scottish saying that goes, "There is no such thing as bad weather, only the wrong clothes"  Which, after heading out into nature, with the proper clothing, cold and wet weather really don't bother me anymore! Scotland's weather tends to be mild year-round, but you want to be prepared for spring, summer, fall, and winter on your trip to Scotland. This detailed Scotland packing list is going to take you through all the essentials you need to stay warm and dry in Scotland. From a waterproof jacket to wool socks and quality hiking boots, there will be no rain or weather getting in the way of your adventures whether it be a city break in Edinburgh or a Scotland road trip on the North Coast 500.
I hope this packing list serves you well and helps you wonder less about what to wear in Scotland. Let's get into it.
This post may contain affiliate links for the products or services I mentioned, but as always, all opinions are my own. I make a small commission, at no extra cost to you, when you make a purchase or booking through these links. This helps to support this space and keep me blogging, which I am so extremely thankful for.
---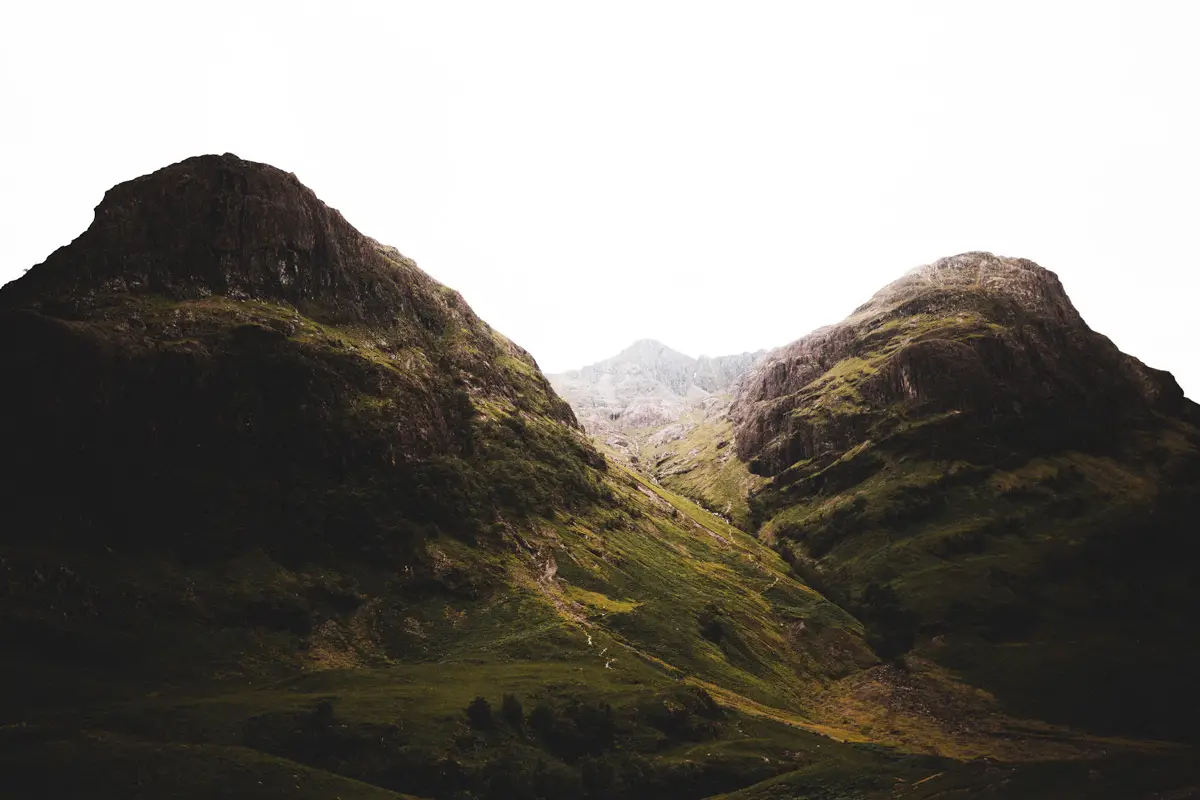 Scotland's Weather
With Scotland's diverse landscape, there is no question that the weather will change with it. You can be bathing in sunlight at one moment, drive twenty minutes, and be soaked from rainfall, so it's important that you prepare yourself for spontaneous weather changes. There could be wind, rain, and elevation changes that take the temperature from 'not too bad' to 'it's frigid'. Scotland is situated high in the Northern hemisphere, the wind is going to be especially relevant and it's going to make the weather seem a lot cooler than it is, especially if you're hiking up The Old Man of Storr and other iconic spots in the Isle of Skye.
I recommend checking an accurate weather service before you pack and head out. Whenever I was traveling around Iceland, I discovered their trusty weather app, YR, and now it's the only weather app I trust no matter where I am in the world. This is going to help you dress and layer your clothing accordingly.
---
---
What To Pack Your Things In
One of the most important things you want to consider when wondering what to pack for Scotland is mobility. I've noticed most Scotland itineraries involve a lot of movement between cities and towns, so there is a large chance yours does as well. Aim to pack light and you'll be grateful for the lack of weight when you're lugging bags from your rental car. The first thing to consider is what kind of bag to bring because that will dictate how and what you pack.
– CARRY-ON SIZED BACKPACK
I have used the same carry-on backpack since my first solo international trip to Bali in 2017 and that is my beloved Osprey Fairpoint 40L Backpack. This bag has been THROUGH IT. I have been nothing but rough on this bag and it still looks brand new. It's my favorite for more adventurous trips because it's small enough to be taken as a carry-on, so no need to check a bag, but big enough for any length of trip. While most backpacks are a pain to take traveling because they open from the top, this bag opens just like a suitcase! It's one of my favorite aspects of the backpack along with its laptop sleeve and a small zippered pouch for wet/dirty items. Most importantly, Osprey bags come with a lifetime warranty!
– CARRY-ON SUITCASE
If a backpack isn't your style or you aren't moving around as much, a carry-on suitcase is a fine alternative if that's your travel style. Personally, I never travel with a suitcase unless I am going on a city break because most of my trips are fast-paced and adventurous, so a suitcase doesn't always fit into that mix, but when and if I do, you'll see me with an AWAY Suitcase. This is great, especially if you're basing yourself in Glasgow or Edinburgh. They really thought of it all when they created this suitcase: built-in luggage locks, detachable portable charger, and even a laundry bag comes with this suitcase. It's worth buying if you're on the market for a nicer suitcase.
– PACKING CUBES
Traveling and packing cubes are like peanut butter and jelly. These are a universal staple in any and all types of travelers' arsenal because they make organization and outfit selection a breeze. I try to whittle all my clothing options into these three cubes and it helps me save space and travel lighter.
– TOILETRY, LAUNDRY, + SHOE BAG
Look. I never thought I would see the day when I became passionate about a toiletry bag, or any travel bag for that matter but, here I am. My go-to bags for travel are by Tom Bihn, a company based out of Seattle. The Spiff Kit is my field-tested and approved toiletry bag no matter if I am camping, backpacking, on a city break, or even doing something local like spending the night at a friend's apartment. This bag comes with four refillable containers for creams, lotions, etc., a hook so you can hang this bag anywhere, and a durable design unlike a lot of other bags. I like to pack reusable silicone bottles for my shampoo and conditioner. After a trip, I wash this and it looks brand new!
One of the biggest game-changers for my travel set-up was a laundry bag. If you only use packing cubes, then you end up mixing your dirty and clean clothes together, so I use a laundry sack to keep organized. I also recommend bringing along a bag or some type of shoe bag so your dirty shoes don't get all over your clothes. These seem frivolous, but they actually do wonders for keeping your bag clean and organized.
---
What To Wear In Scotland
– MOISTURE-WICKING TOP & BOTTOMS
When people bring along shirts, I always feel like that is the #1 thing that is always overpacked, so to keep it on the simple side, I recommend packing three hiking tops, 1 pajama shirt, and two more casual t-shirts that you can pair easily with hiking gear or a more casual outfit. For me, these were just simple cotton tees that I bought from Alternative Apparel. On my trip, I only had two long sleeve hiking tops and I was really wishing that I had a third packed with me. For the most part, I mixed and matched everything, but I would use my Patagonia Capilene Lightweight Thermals as a base layer and then depending on how hot or cold it was, I would layer a t-shirt on top and then one of my sweaters. This way I could strip down if I needed to, but I was able to bundle up at the same time without getting too hot. For pajamas, I packed one or two tie-dye t-shirts for pajamas. I shower before I go to sleep, so I feel like my pj's don't really get dirty and I was just fine alternating between the two tops.
I don't own a fleece zip-up, and this one that I am eyeing from Patagonia wasn't in my travel budget after buying all my camping gear, so I chose to pack along a couple of sweaters to use in place of a fleece zip up. The only downside to this is that you can't just zip them on and off, but other than that, they both do the same job, so if you have a fleece, bring it, but if not, pack some sweaters. Or both, you do you.
Jeans are a bit of a debated topic for a Scotland packing list since the country is so wet, but I got away with wearing them a couple of times throughout my trip. Personally, it didn't rain too much while I was in Scotland. I got extremely lucky, but it might rain every day on your trip when you go and that's kind of why these are an optional item. I think they're a great option to "dress up" a little bit more and get a break from hiking gear, so I would take along a stretchy pair that you can move around in. Europeans tend to dress a whole lot more 'done up' than us Americans, so you'll fit in a bit better with something as simple as jeans!
– MOISTURE-WICKING SCARF
A lightweight scarf or sarong of some sort is more of an optional item for this Scotland packing list, but I found it to be really useful for my summer trip! It's a great way to protect your neck from all the harsh winds and overcast rays, or to use it as a blanket in the car or on bus rides!
– LIGHTWEIGHT RAIN JACKET
Your waterproof jacket is going to be the outermost layer that you'll be wearing practically every day of your trip depending on what the weather looks like. Personally, I didn't have my own raincoat/waterproof jacket, so I opted in for the stylish RAINS Classic Jacket. They're high-quality rain jackets made out of England, I believe, so if you want something that photographs well and has a range of colors that aren't too saturated, these are a great option. On the other side of the coin, you can also opt for a hiking-specific rain jacket like the Patagonia Torrentshell or the Northface Venture 2 Jacket. Both of these are great options to keep you dry!
– WATERPROOF HIKING PANTS
If you don't have a pair of waterproof hiking pants, trust me, you're going to want a pair if you plan on doing some hiking. If you try and tough out the rain in leggings and/or jeans, you'll be a soggy mess. I trust my Mountain Hardwear Stretch Ozonic Pants to keep me dry and since they run on the bigger side, I am able to wear leggings underneath and not feel like a sausage! I only brought along one pair of these pants since they were more of an outer shell than my actual pants so they actually stayed moderately clean for a huge portion of my trip.
– WOOL SOCKS
You want to hug up your feet with wool since they are microbial, and stay fitted to your foot which aids in avoiding blisters. Cotton socks are quite infamous for causing blisters, so avoid those if possible. Scotland's weather is known for being spontaneous, so you definitely want the moisture-wicking properties of wool on your feet. Darn Tough is a cherished brand of wool hiking socks by the outdoor community, but I personally ALWAYS hike in these!
– TRAVEL SHOES
Chances are if you're visiting Scotland you're going to be hitting up Edinburgh or Glasgow along the way, even if it's only for one day. More than likely, that's going to be either Glasgow or Edinburgh OR if you're really getting off the beaten path, you'll be in Aberdeen, but regardless, you want to pack a comfortable pair of walking shoes. Ideally, you'll want this to match all of your outfits so a pair of timeless white sneakers like these are a great option or if you have a favorite pair of shoes that are comfortable to walk in all day works also. It depends on your personal style so just pack what you're comfortable in. However, countries in Europe and the United Kingdom tend to dress 'nicer' so keep that in mind.
If there is one thing I am not a fan of, it's soggy feet. I prefer my toes to not resemble a raisin or be chilly, so I rely on my KEEN Targhee III Hiking Boots to keep my feet dry, warm, and comfortable on hikes. I have put these bad boys through the wringer, stepped in multiple rivers, and they have consistently pulled through for me in volcanic, desert, and mountainous terrains. If you're looking for a great pair of hiking boots that don't cost $300, these are a great, water-resistant pair! They're also lightweight and they come in different colors, so whatever your aesthetic is, they have a color to match!
---
Toiletries, Laundry, & Other Essentials
I am a huge believer that a proper selection of toiletries can improve your trip tenfold. I don't list absolutely everything on this Scotland packing list because some are self-explanatory (underwear, nail clippers, etc.), but these will help you feel clean and fresh on your trip to Scotland.
– SHAMPOO & CONDITIONER
Any of your favorite hair care products are more than likely unavailable in Scotland so I recommend packing what you use at home. I prefer to pack solid hair products because they last a long time, get through airport security seamlessly, and will never leak all over your toiletry bag. I know LUSH is one of the few stores that sell these in a physical location, but I buy my favorite solid shampoo bar and solid conditioner bar online. My genetics gave me chronic dry-scalp three-hundred out of the 365 days in a year, so those are my essentials so I don't bring any snow to Scotland if you're catching my drift.
– CASTILE SOAP
Ladies and gentlemen, I present to you the swiss army knives of soap, Dr. Bronner's 18-in-1 Castile Soap. I don't know what I was doing before I had this in my life because this stuff cleans ANYTHING and EVERYTHING. What I love most about this soap is that it's extremely concentrated so very little goes a very long way, making it last for the entirety of your trip. No more soggy soap bars, just this small bottle of magic. I mainly use it to wash my face, body, and my laundry. It's come in handy in so many different ways and I never travel anywhere without this stuff.
– MOISTURIZER
A moisturizer is crucial for windy, and sometimes dry weather, especially when you'll be layering sunscreen over the top of it. OSEA Atmosphere Cream protects my skin against those overcast days in Scotland and helps protect my skin from sun damage.
– TOOTHBRUSH/TOOTHPASTE
This one is a little self-explanatory. Be sure to pack your toothbrush and toothpaste to keep your mouth so fresh n' so clean.
– STAINLESS STEEL RAZOR
It's the 21st century… There is no reason to be sleeping on stainless steel razors STILL. Why spend fifteen to twenty dollars a month on crappy plastic razors that suck after one use when you can buy a quality stainless steel razor that will last for the rest of your life? I've had mine for almost five years now and it's one of the best decisions I've made. Replacement blades are cheap and I get a consistent, clean shave every time. The only caveat with these is that TSA will take these if you try and take them on your carry-on bag, coming from someone that had to travel through Iceland once looking like a caveman.
– DEODORANT
Regardless of where you're traveling in Scotland, pack your favorite deodorant so you don't stink up the place. My Booda Organics deodorant is the ONLY plastic-free and natural deodorant I've tried that actually works. Seriously, I've tried probably every single option on the planet AND suffered through extreme BO, so this stuff is FIELD-TESTED, and traveler-approved!
– MENSTRUAL CUP
Ladies before you go, "that's weird", and completely rule out the LIFE-CHANGING aspects of a menstrual cup, hear me out. I used to be in the same boat thinking that this was the most bizarre thing, but after trying it out over five years ago, I have never gone back to disposable feminine products. What made such an impact on my travels with this product is that I can wear it for up to 12 hours and never worry about leaks. So those days where I am island hopping, jungle trekking, or out on other adventures aren't interrupted by my cycle.
Different cups work differently for everyone, but this is a great one to try out because Saalt donates 2% of their revenue towards providing reusable period care options, educational scholarships, and life skills training for women in communities all over the world.
– TRAVEL TOWEL
Another one of the most important things to pack for Scotland is a microfiber travel towel. This one folds up into a tiny square and dries almost instantly, making it perfect for surprise rain showers, strenuous hikes, or dips in a loch.
---
What To Pack To Stay Safe & Healthy
– TRAVEL INSURANCE
This handy-dandy item is one that should not be left off your must-haves list! I never go anywhere without travel insurance, so having this with me while I was wandering Scotland kept me feeling secure throughout my entire trip. Shit can really hit the fan at any moment, so don't write it off your travel budget! My go-to for travel insurance, like many fellow travelers, is World Nomads! I rave about them on a lot of my other packing list and safety tips on my website, but check out the link below to learn more about travel insurance, why you need it, and why I recommend World Nomads.
– TRAVEL CREDIT CARD
One of my favorite ways to save money for traveling is by using my Chase Sapphire Preferred Credit Card. Every purchase earns me points to use for booking future trips or cashback. The card comes with plenty of perks but what I am most grateful for when I travel are protection for trip cancellation and delay, flight interruption, lost luggage reimbursement, and car rental insurance. I wish I would have traveled with this card sooner because it has changed the way I travel! Earn free travel with the best travel credit cards!
– UNLOCKED SMARTPHONE
One of the best ways I stay connected when traveling to other countries is with an unlocked smartphone. This just means that my cellphone isn't tied to a specific cell provider, so I can use any SIM card on my phone. Normally there is a shop inside the airport where you can buy/set this up, but you'll have to go to a shop in Edinburgh to get yours. These allow you to make calls and texts on local towers, so you can call the police if needed and still text your family and friends.
– LUGGAGE LOCKS
I always make sure that I have proper locks on my bags at all times, especially if I am staying in hostels. I can't imagine what would happen if my camera gear or even clothing were stolen, so it's my biggest priority to keep my things protected. My favorite locks are the ones that have a flexible bridge in them like these since you can connect multiple zippers together and manipulate them to fit wherever you need it to, and set your own code to unlock them. They're awesome for travel and TSA approved for the airport!
– REUSABLE WATER BOTTLE
I am a huge advocate for not paying for water when I travel. One, because it's wasteful, and two, because I am cheap, so I always ALWAYS travel with a reusable water bottle. This will save you a ton of money over time and keep you hydrated whether you're tackling the infamous Royal Mile in Edinburgh or hiking in the Isle of Skye.
– SUN PROTECTION
The most important item that you should pack for Scotland is sun protection because the overcast may fool you into thinking you don't need it, but trust me, you do. And this is coming from someone that got sunburnt on my trip in July one year. I recommend some type of baseball cap or a sun hat to protect your face, minimum SPF 30 sunscreen, and lip balm with SPF.
---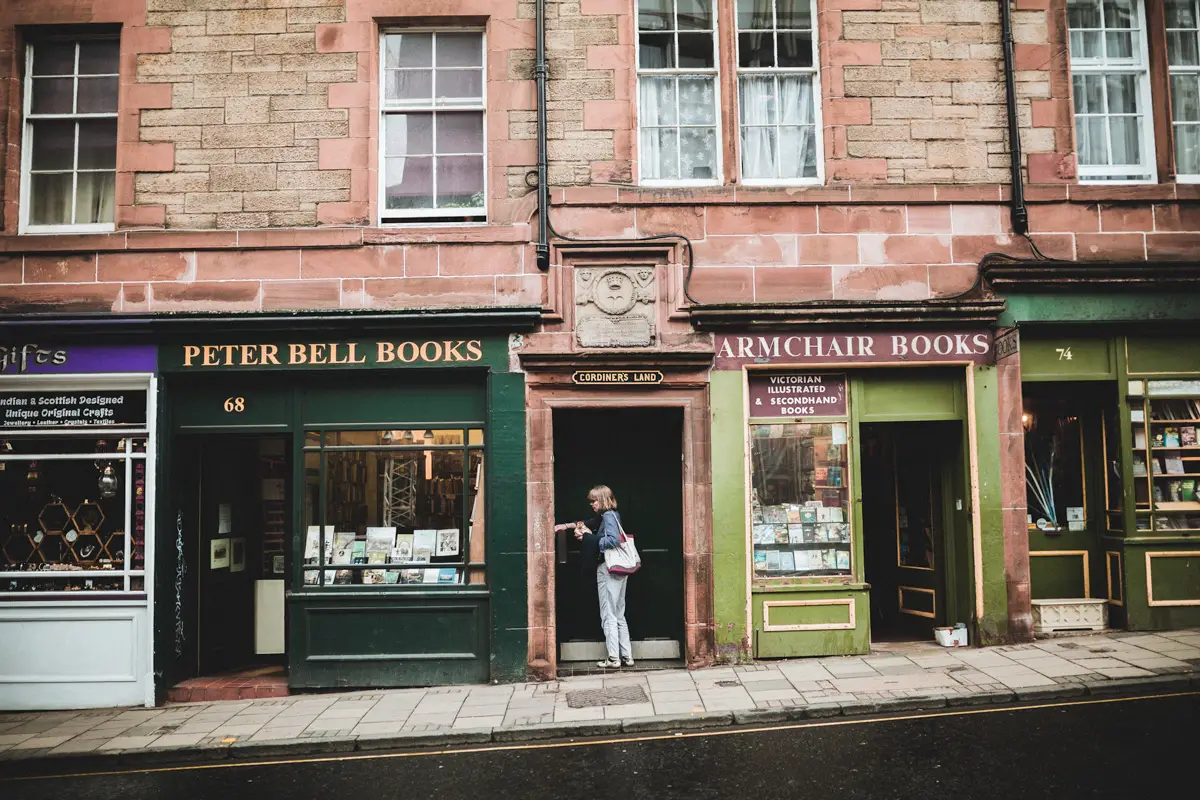 What To Pack To Stay Connected
In a perfect world, I could travel cell phoneless, with only a film camera in my bag, hanging onto each fleeting moment, but nowadays I have to run this blog and that comes with lugging around an obnoxiously heavy camera bag. You don't need to have a bunch of different gadgets for this Scotland packing list, but here are some travel-friendly essentials I think you'll want to bring with you.
– POWER ADAPTER
The last thing you want to happen when you arrive in Scotland is to get to your hostel or guesthouse and not be able to plug in any of your electronics because you didn't pack an adapter. Other countries and regions have different plugs, so you want to make sure your adapter is compatible and can handle the wattage differences. This universal adapter has always worked wonders for me and it keeps me covered no matter where I travel to.
– EXTERNAL BATTERY
My cellphone is one of the most important items on a packing list because it allows me to stay connected. However, when I am pulling up language translations, maps, travel documents, directions, email confirmations, etc., my battery tends to run out faster than I'd like, so an external battery is super important. When I travel, my phone feels like a safety net in some ways, so keeping it charged gives me peace of mind, especially as a solo female traveler.
– COMPUTER
I am one of those pretentious-looking people that travel with their overpriced Macbook, but I have to run my blog when I travel so that's why this is necessary for me to lug it along, unfortunately. Looking down the road, I would love to get something a little lighter like a Chromebook. It weighs so much less and it's way more under the radar than a shiny, and rather large, Apple computer. That apple logo is like a massive bat signal for "steal me". Chromebooks are pretty inexpensive and kind of come with built-in theft protection because let's be honest, who is going to steal a computer worth only like $200? Probably like two people.
– CAMERA
When I am looking to pack for any trip, my camera is always the first thing on my packing list. These days, you don't need a fancy camera by any means because the quality of smartphone cameras is kind of insane, but I am someone that enjoys photography, so I always bring my DSLR Camera. On a Scotland road trip, something small and lightweight is going to be your best friend, coming from someone that lugged around a 20-pound camera bag for ten days. The Canon G7 X is an amazing little camera for land adventures. I recommend a GoPro for any other adventures that require a more rugged camera.
Be sure to pack extra batteries, charging cables, lenses, and your favorite travel tripod!
– WATERPROOF CAMERA BAG
My all-time favorite waterproof camera bag is this one by WANDRD. It's won many awards for its design, specifically with travel in mind, sustainable business practices, and overall durability. It's my main camera bag and fits all my necessary gear with absolute ease, while also protecting it from those classic downpours Scotland is known for.
– WIRELESS SHUTTER
If you're heading to Scotland and you want some awesome photos without having to ask someone to take your picture, a wireless shutter is going to be your new favorite thing. This wireless shutter helps me take my own solo travel photos all around the world! I never go anywhere without it.
---
LOOKING FOR MORE SCOTLAND TRAVEL RESOURCES? CHECK THESE OUT AFTER THIS SCOTLAND PACKING LIST:
– The Best Time To Visit Scotland
– The BEST Scotland Packing List For Summer
– 50 Scotland Travel Tips For An Unforgettable Trip
– The Ultimate 10 Days In Scotland Road Trip Itinerary
– 10 Tips For Traveling Scotland On A Budget
– 72 Hours in the Isle of Skye
– Hiking The Old Man Of Storr: The Isle Of Skye's Crown Jewel
RESOURCES FOR VISITING EDINBURGH:
– 3 Days In Edinburgh: The Ultimate Itinerary for Edinburgh, Scotland
– The 8 Best Day Trips From Edinburgh You CANNOT Miss
– The 10 Best Hostels In Edinburgh For A Magical Stay
– The Best Coffee Shops In Edinburgh: 15 Cafe's You Can't Miss
– The 10 Best Mouth-Watering Vegan Restaurants In Edinburgh
– The Top 15 Places To Get A Vegan Breakfast In Edinburgh
---
DO YOU HAVE ANY QUESTIONS ABOUT WHAT TO WEAR IN SCOTLAND? LET ME KNOW IN THE COMMENTS BELOW!

DID YOU FIND THIS SCOTLAND PACKING LIST HELPFUL? SAVE IT FOR LATER!