(Last Updated On: 06/01/2022)
When most travelers think about a visit to the United Kingdom, Scotland in particular, the first question that comes to mind is, "Is it possible to travel Scotland on a budget?". You know what? I thought the same exact thing until I made my way out there and figured out for myself that you can make a trip to Scotland so much more affordable than many seem to lead on. From wild camping to staying in hostels, there are no shortages of free and cheap ways to explore this beautiful country, so don't let the fear of spending all your savings keep you from an amazing trip to one of Scotland's iconic cities or the Scottish Highlands. 
These tips for traveling Scotland on a budget range from my city-dwellers to my rugged outdoor folk that likes to get down and dirty outdoors, so this blog post doesn't form to any one type of traveler, which I love. Are you ready to save some money and book your dream trip to Scotland? Let's go!
This post may contain affiliate links for the products I mentioned, but as always, all opinions are my own. I make a small commission, at no extra cost to you, when you make a purchase or booking through these links. This helps to support this space and keep me blogging, which I am so extremely thankful for.
---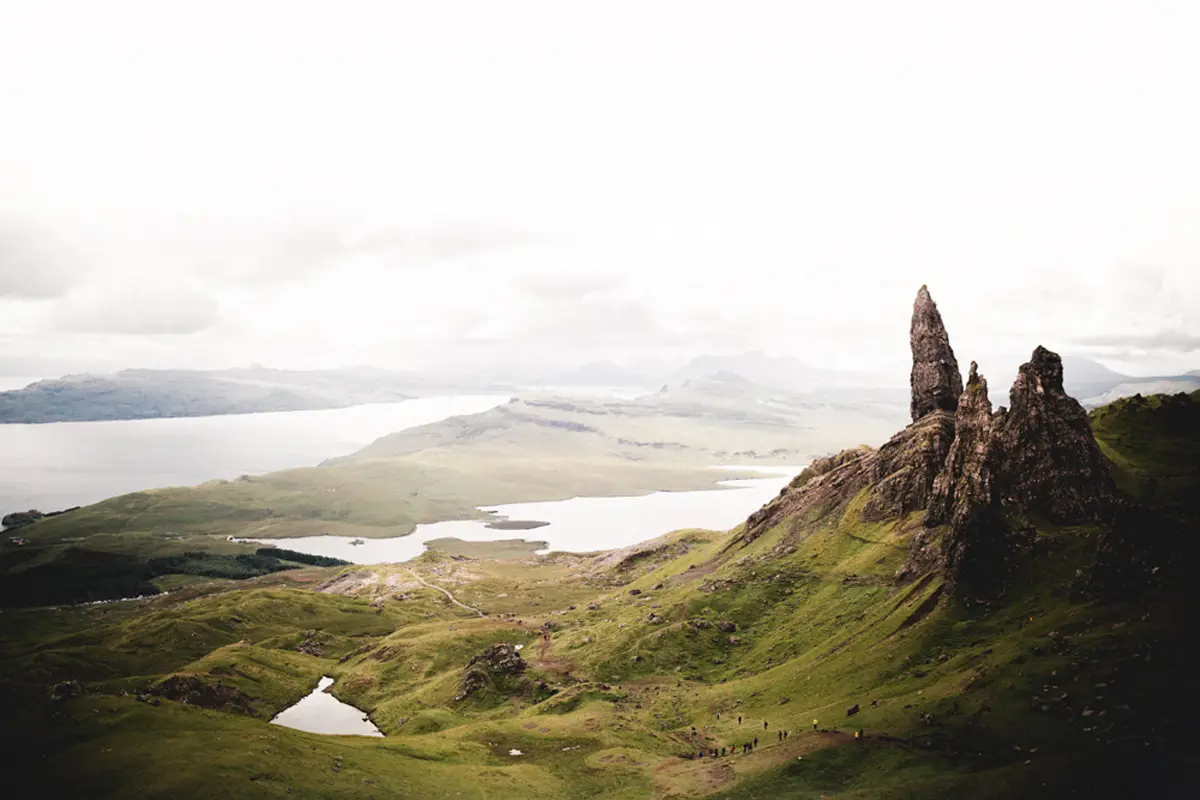 1 | Eat Where The Locals Go
This tip for traveling Scotland on a budget doesn't only apply to a trip to Scotland, but really any country you visit that you want to save some coin in. In major cities, in this case like Edinburgh or Glasgow, the prices for western food and restaurants in touristy areas (like the Royal Mile) are going to be astronomically higher than local pubs that aren't in the heart of the city. 
Locals pubs are one of the best ways to chow down on the Scottish foods and enjoy a great cheap dive. One of my favorites parts about traveling is trying out the local foods and discovering some new flavors that I can cook with when I return home. These places are always going to be way cheaper than western restaurants and they'll more than likely have some of the best food you'll have on your trip. You can browse all of the top pubs rated by locals In Edinburgh here, or use the Like A Local website to find pubs in the area you'll be based in. Scottish pubs have this lively energy that's magnetic and they're great spots to meet locals, fellow travelers, and lifelong friends! 
---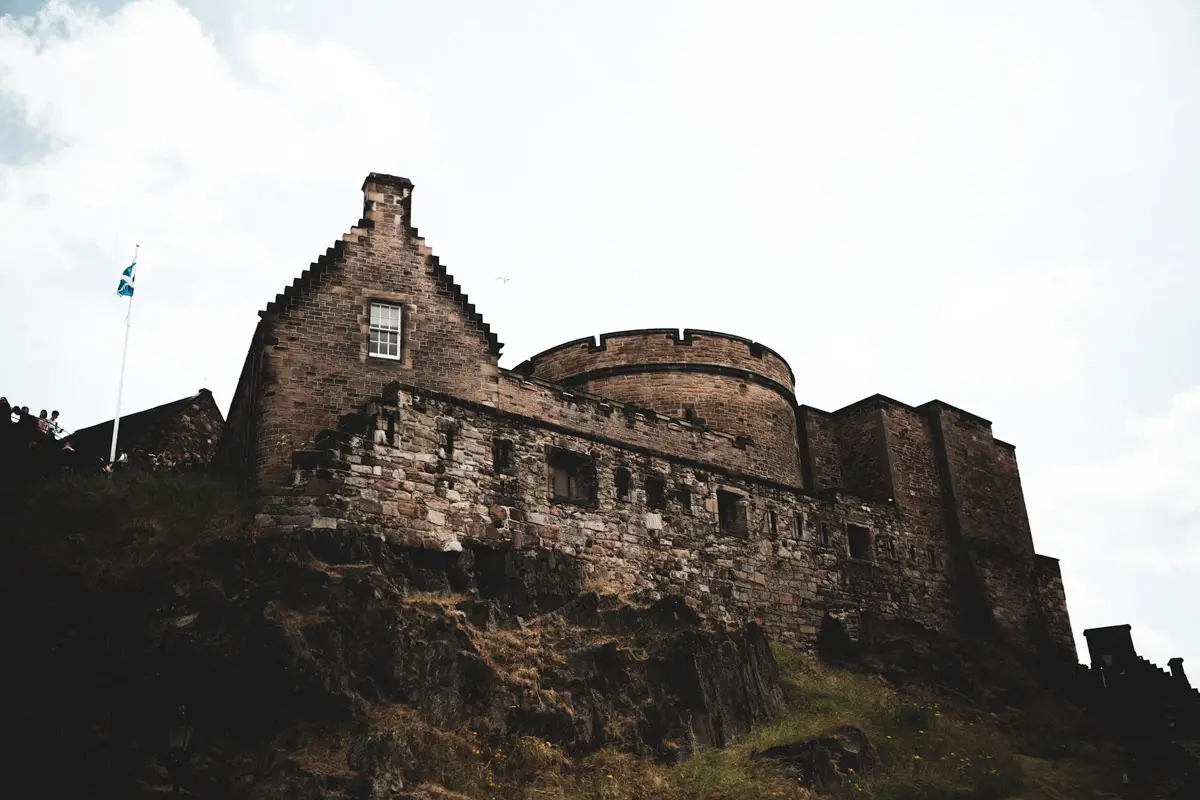 2 | Consider an Explorer Pass to save money on excursions
No matter if you're traveling Scotland for three, five, seven, or fourteen days, a Historic Scotland Explorer Pass is going to save you a ton of money on paid excursions. Using this pass, you get access to 70 sites in Scotland and 400 daytime activities all for free, essentially. You can purchase a 3-day pass for $42 USD, a 7-day pass for $50 USD, or a 14-day pass for $57 USD. A. STEAL. So even if you only visit a couple of spots on the list, like Edinburgh Castle, Stirling Castle, or Doune Castle, the pass practically pays for itself. It's awesome if you're planning on seeing more than three paid activities and want the most bang for your buck! I'm honestly shocked that not many more travelers know about this pass because it's like the Wonka's Golden Ticket of traveling Scotland on a budget. What's even better? In addition to getting into these places virtually for free, you get to skip the lines and even get an additional 20% off the gift shop and 10% off at their cafes! You can view all the perks of this pass and purchase one on the Historic Scotland website here.
If you don't plan on doing many paid activities while you're in Scotland, make sure you book everything online and in advance to get the best price!
---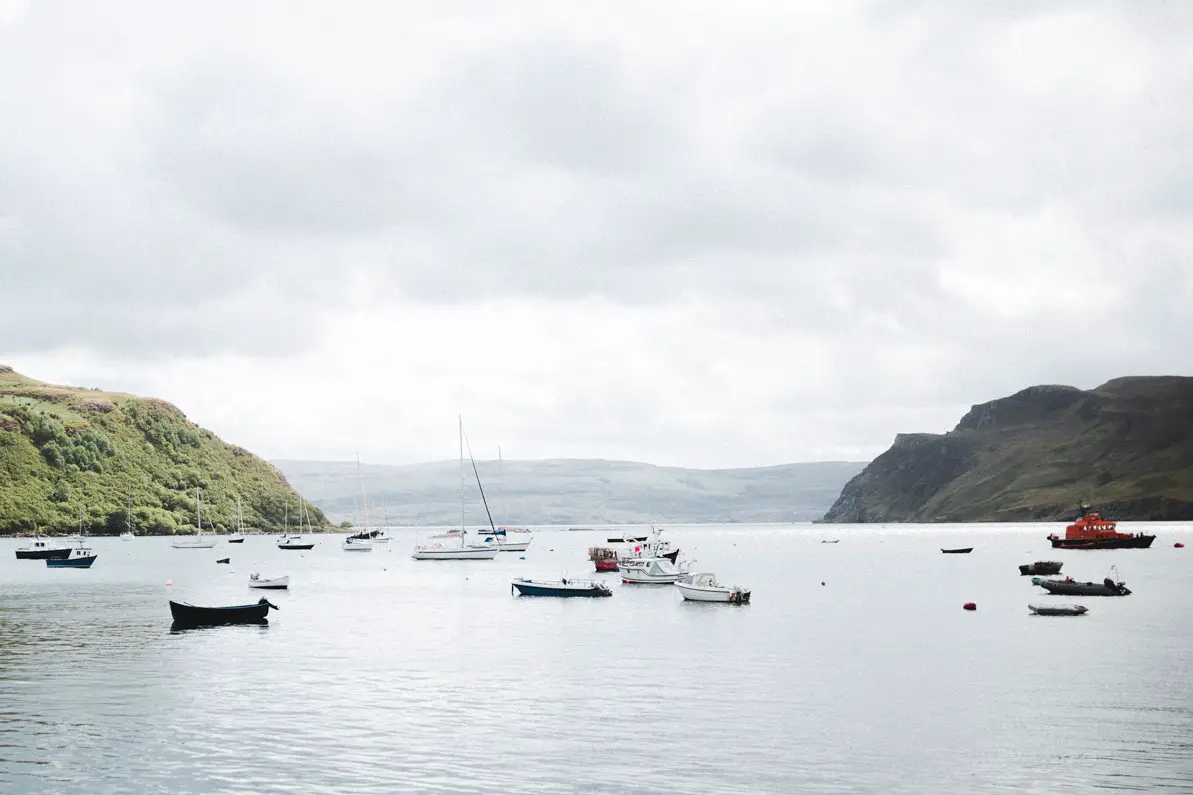 3 | Stay Outside The Heart Of The City
No matter what major city that you're in, you're going to pay more to be in the middle of it all. A hotel room overlooking the Eiffel Tower is going to be way more expensive than a small flat in one of the arrondissements nearby. Similarly, a room overlooking the Royal Mile or Princes Street in Edinburgh is WAY more expensive than staying in a hostel or Airbnb a few minutes walk away. It's actually kind of wild how different the prices are. An overwhelming amount of people will pay top dollar simply for convenience, so if you're willing to be a couple of minutes walk outside the city, then you're going to save a ton of money.
One thing to factor into your budget is that you might have to pay for transport in and out of the city if you're far out. Walking is great because it is free and you'll get to see the special details around the city rather than scooting by them, so I highly recommend walking. The next best option will be to take the bus! You can get a day pass for just a few pounds and ride as much as you'd like! If you want a really special experience, stay in Leith, a village over, for a fairytale-esque experience in a waterfront village. It'll be very quiet and well worth a night or two spent out there!
If you still want to stay in the middle of the action, check out the best hostels in Edinburgh to budget travel like a pro in Scotland while staying in or near the heart of the city!
---
4 | Bring A Reusable Bottle
In general, buying plastic water bottles is both expensive and wasteful when it comes to traveling, so save some money and waste by bringing your own reusable water bottle! I never go anywhere without my Hydroflask, but really any bottle you have will work. Most places you walk into will happily refill your bottle for you free of charge or you can fill it from the tap if you roll that way.
To put it in perspective, if you're drinking roughly two liters of water every day, that's four bottles that can cost upwards of 2£ EACH. Do you want to spend almost $8 USD every day for something you can get for free? I sure don't! 
---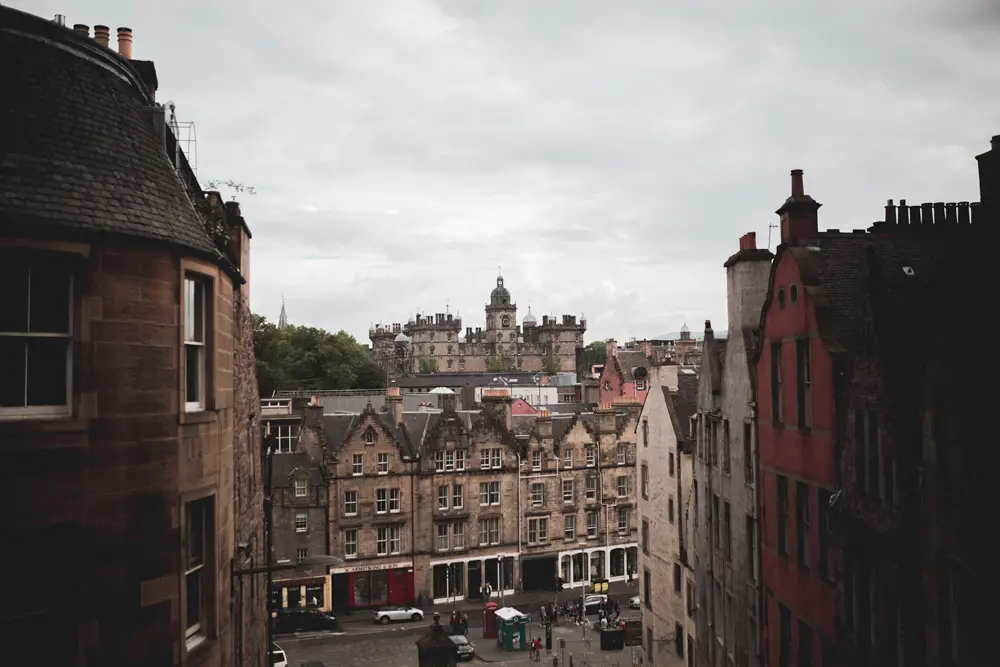 5 | Take Advantage of Public Transport
Train travel in Scotland is actually incredibly affordable no matter if you're traveling to and from larger cities or trying to get around one major city like Edinburgh. 
You can get shockingly cheap bus tickets on MegaBus for less than 2£ ($2.50 USD) between Glasgow and Edinburgh! If you have an epic Edinburgh itinerary planned and need to get around the city for cheap, you can purchase a ticket with Lothian buses that gets you a full-day pass around the city for only 4£ ($4.80 USD). If you decided to explore Glasgow, there is a similar offer with First Bus that is a full day pass for 4.5o£. If you are booking with First Bus, you'll want to download the app for ease of travel and to get a cheaper price on your tickets!
If you're venturing outside the major cities and into the Highlands and other more remote parts of Scotland, most trains are operated by Scotrail and are another very very affordable option to get around the entire country. This is also a great option if you're not old enough to rent a car!
---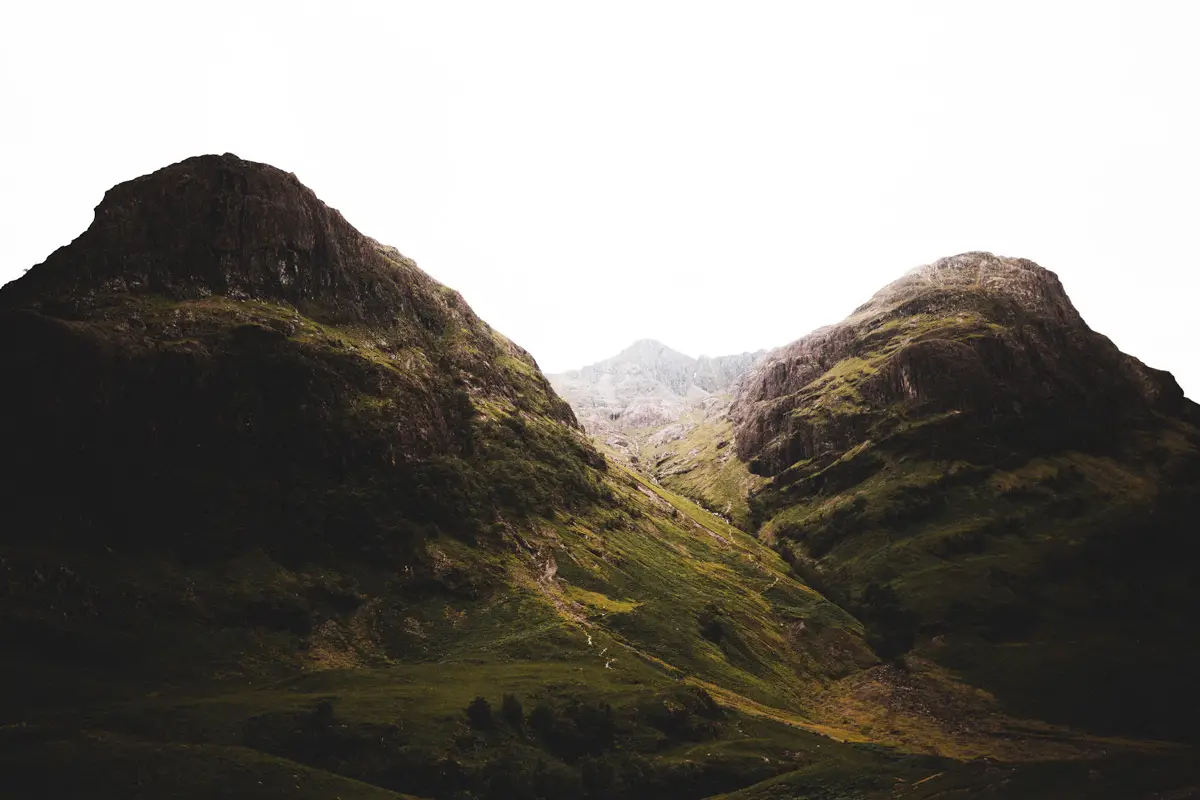 6 | Craft Your Own Scottish Highlands Tour > Joining a Paid Group
While tours to the Scottish Highlands are very much convenient, they're also pretty expensive for what they are. Most tours cost upwards of $300 USD and you still won't see everything that you want. This is coming from personal experience. I didn't know much about the highlands when I first visited with my mom back in 2018, and so I figured a tour would be a great way to venture out and see what there was to offer. Little did I know that I was going to be wishing I had just rented my own car, grabbed a map, and hit the road. It would have saved me SO MUCH money and allowed me to explore more freely. 
The roads in the highlands are mostly two lanes and they're paved, so really the only thing you may need to worry about is driving on the opposite side of the road if you're from the states. It'll be well worth the small hiccups in the beginning to see all the things you want!
For car rentals, I recommend Auto Europe or Rental Cars for comparing prices and finding affordable options for your journey. Another alternative is to rent a camper van, another fantastic way to see the country. Remember that gas is cheaper in the larger cities of Glasgow and Edinburgh so fill up before you head out! 
---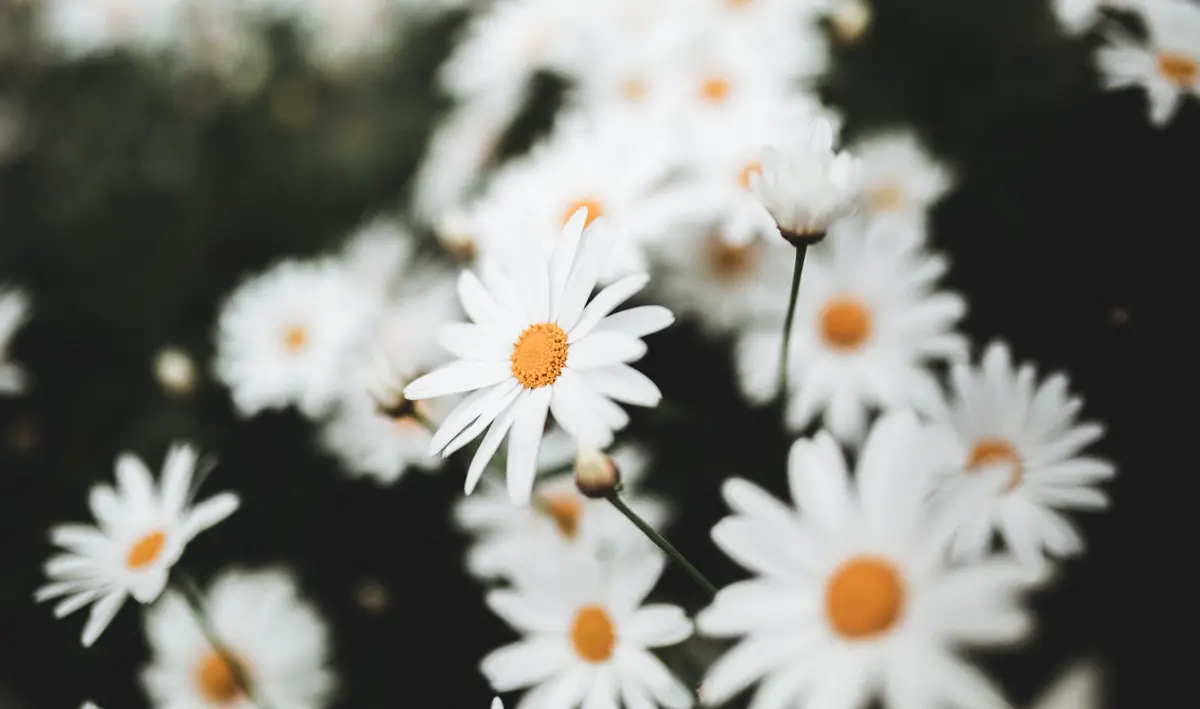 7 | Avoid Going In August + High Season
Summer prices shoot prices way up in Scotland, especially in Edinburgh for certain festivals they have going on, so prepare your trip for shoulder seasons where prices will be more affordable. August can still be categorized as the Summer season, so while you do have people flying in for the warmer Scottish weather, you also have tens of thousands of people flocking to Edinburgh for the Fringe Festival: the largest art and culture celebration on the planet. If you plan on heading to Edinburgh for this festival specifically, then plan on the prices skyrocketing. I think it's pretty well known to travel in the offseason to save some money also, so opt for a spring or fall trip and you'll experience fewer crowds and cheaper prices. The fall foliage would be absolutely stunning in the highlands, so if you're into photography, be sure to make it out there as the weather cools down. I think you experience an entirely different culture based on the season that you visit, so if you visit in the fall this time, save up a little more and then plan to go back in the summer for prime weather. No one can see it all in one go, so that's all the more reason to return again one day!
For more information about the best time to visit Scotland, check out my complete guide!
---
8 | Eat A Large Lunch + Cook Your Own Meals
This GOLD nugget is a major key to saving a ton of money in Scotland. The restaurants there will have a lunch and dinner menu, with the lunch portions being smaller than dinner and cheaper! If you have a list of restaurants that you're dying to try out in Edinburgh, it's best to visit mid-day so that you can try many things on the menu for a cheaper price. Another great way to save money on food costs is by purchasing foods at local markets and shops to cook your own meals. You'll want to make sure that you book accommodation that has a small kitchen to use and don't forget your reusable shopping bags! Some Airbnb's offer a free breakfast with your stay, so you can enjoy a cup of coffee and a quick meal and then take some along for a snack if you get hungry on one of your tours. These are great ways to save money on food. When I was in the highlands, my guesthouse offered a free breakfast of toast and various nut butter and jellies, so I could have my breakfast and then pack an extra sandwich in case I got hungry on the road. It's a two for the price of one dynamic and I highly recommend it for traveling Scotland on a budget!
---
9 | Travel In A Group To Split Costs
So, you just met all these incredible Scottish friends at the hostel you're staying at, you just so happened to be going on a trip to the highlands, and you need an awesome group to have these adventures with… See where this is going? This is one of the top ways to save money no matter where you're traveling to, and even more so when you're splitting the cost two, and three, and four different ways. When you travel with a group, you can also afford nicer accommodations since the cost is split and you can travel with the illusion of a higher budget, but you're paying the same price as if you were alone. Making friends and exploring a unique part of a country is what is going to make your experience a whole lot more memorable and special when you're looking back on all those candid photos and group shots along the way. Who knows… You may even find your closest group of friends just by reaching out!
---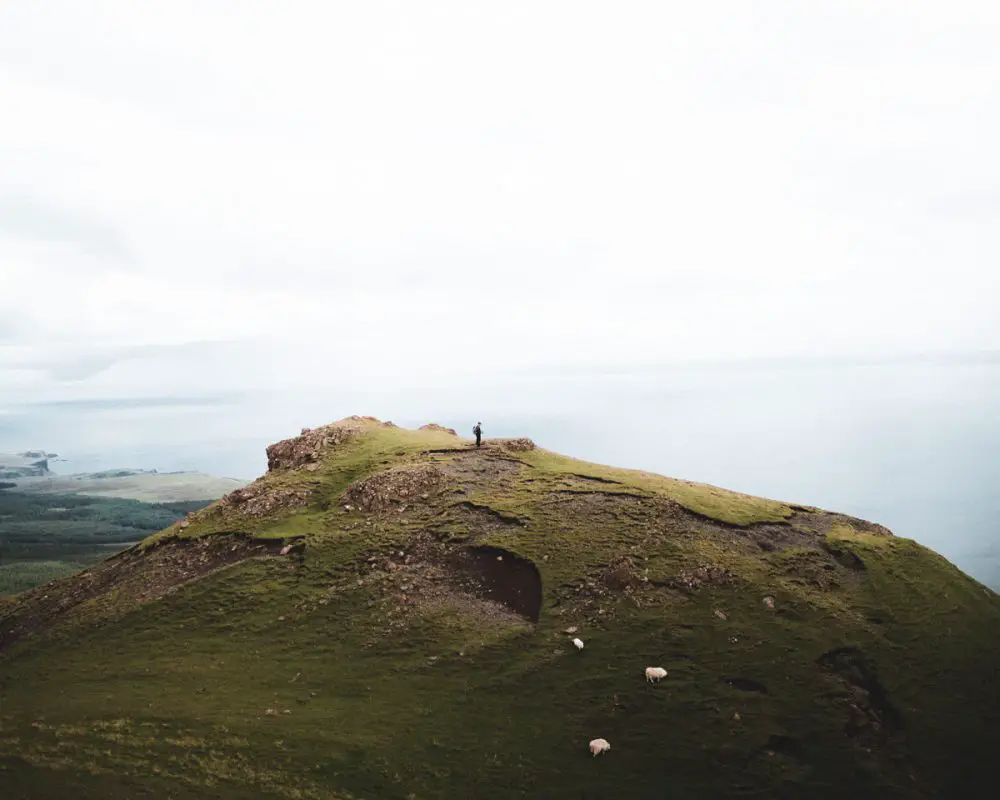 10 | Roadtrip + Camp > Settling In Cities
One of the best ways to travel Scotland on a budget is by renting a car, grabbing your camping gear, and hitting the open road. While a lot of countries around the world have deemed wild camping (aka pitching your tent wherever you want), Scotland actually has a right to roam law that permits wild camping as long as you're not on someone's private property. Which means you can camp in places like the ICONIC Old Man of Storr FREE OF CHARGE. You don't hear of many travelers taking advantage of this right since most people settle in cities and then venture into the highlands with a tour group, so you can see some of the most incredible places in Scotland solely by camping! A great camping/campervanning trip to make in Scotland is around the Northcoast 500, one of Scotland's greatest adventures around the northern part of the country! 
If you're new to camping, or you don't have your own gear, you can rent camping gear in Edinburgh or Glasgow for cheap to use for your trip! Rent-A-Tent Scotland and Camping Gear Hire are two great places to get tents and other camping gear for affordable prices. It's a cheaper way to get you into the outdoors without spending a ton of money on new gear! Before you head out on your trip, make sure you review etiquette for wild camping in Scotland and familiarize yourself with the seven principles of leave no trace. As I said before, camping is a great way to shave the cost per day, per person while you're traveling, but please make sure you leave nature clean for the travelers after you. 
---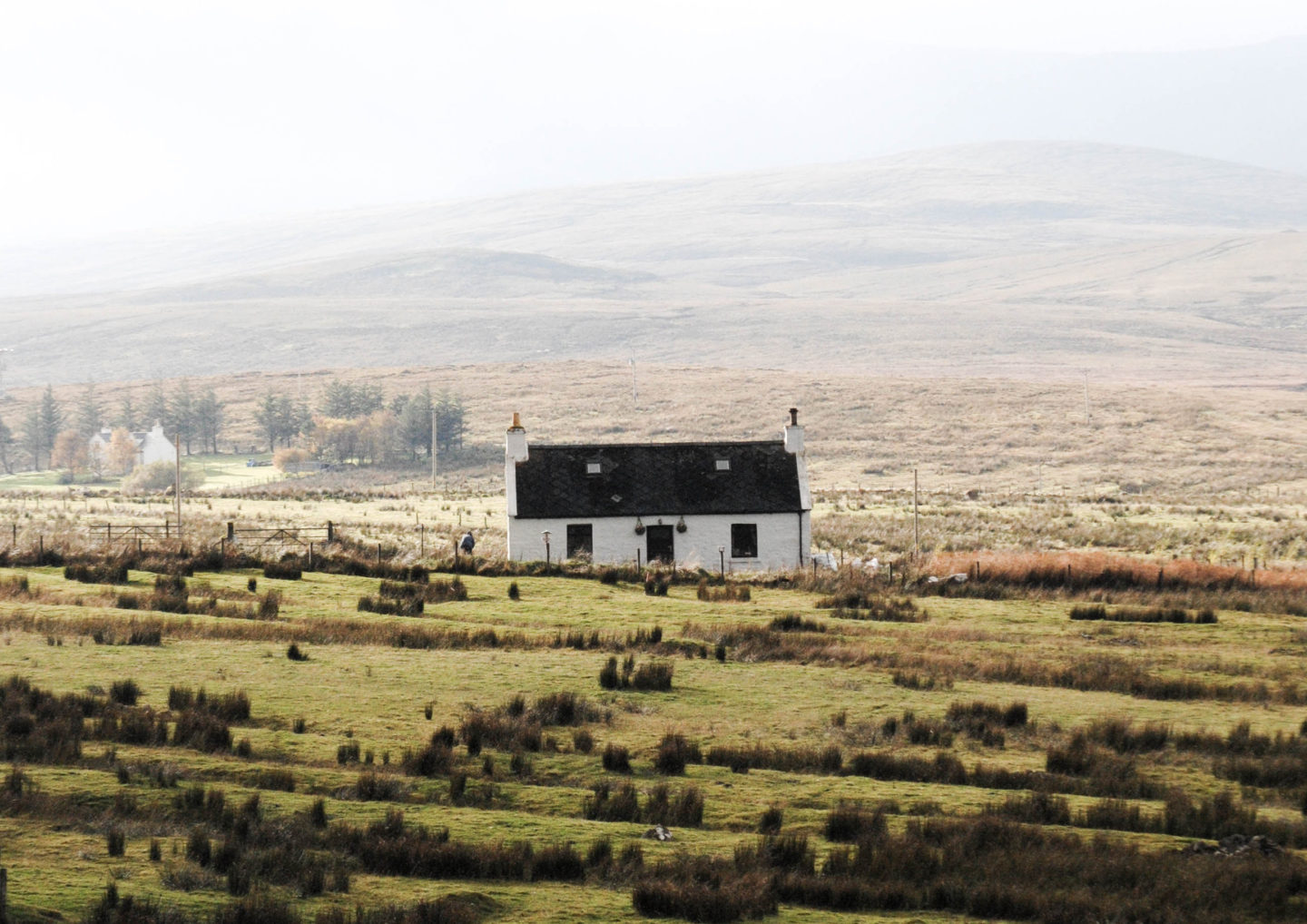 11 | Stay In A Bothy
*BONUS TIP*
A bothy, long, long ago, was a form of accommodation for nomadic workers in Scotland, but are now used as a form of completely free accommodation for travelers that are willing to venture out to them. Most of the bothies in Scotland are old cottages, so you're not going to get the most basic amenities, even a toilet. However, The Mountain Bothies Association has been working to spruce them up a bit with stoves and a fireplace, but it's not guaranteed for every single one. If you decide to stay in a bothy, keep in mind that these are going to be miles and miles away from any main roads, expect shelter from wind and rain, somewhere dry to sleep, and nothing more. You cannot book these in advance as you just simply show up and set up your camp for the night. You'll need to bring along essential camping gear like a sleeping bag, sleeping pad, pillow, and camp stove since you won't be working with a ton of amenities if any. 
If you have more questions, the MBA has an FAQ page that you can browse for more commonly asked questions. If this type of travel suits your fancy, or even sparks a sense of curiosity and spontaneous trip planning to stay in one of these old-time cottages, consider picking up the Scottish Bothy Bible, which is a published book of all the bothies maintained by the MBA, how to reach them, and some hidden gems. I want to make it out to a few of these myself one day, so this is definitely going on my bucket list when I return to Scotland! 
This is more of a "rabbit out of a hat" type of tips for traveling Scotland on a budget, but I thought it was interesting enough to spark a new type of adventure and a new way to save money if you're exploring the more rugged parts of Scotland!
---
LOOKING FOR MORE SCOTLAND TRAVEL RESOURCES? CHECK THESE OUT:
– The Best Time To Visit Scotland
– The BEST Scotland Packing List For Summer
– 50 Scotland Travel Tips For An Unforgettable Trip
– The Ultimate 10 Days In Scotland Road Trip Itinerary
– The 8 Best Day Trips From Edinburgh You CANNOT Miss
– 72 Hours in the Isle of Skye
– Hiking The Old Man Of Storr: The Isle Of Skye's Crown Jewel
MORE RESOURCES FOR VISITING EDINBURGH:
– 3 Days In Edinburgh: The Ultimate Itinerary for Edinburgh, Scotland
– The 10 Best Hostels In Edinburgh For A Magical Stay
– The Best Coffee Shops In Edinburgh: 15 Cafe's You Can't Miss
– The 10 Best Mouth-Watering Vegan Restaurants In Edinburgh
– The Top 15 Places To Get A Vegan Breakfast In Edinburgh
---
What are some ways you traveled to Scotland on a budget? Share with me in the comments below!
Aaren
Did you enjoy these tips for Scotland travel on a budget? Save it for later on Pinterest!