(Last Updated On: 24/11/2021)
Traveling isn't always chasing waterfalls, island hopping, grubbing out on exotic foods, and all the exciting things you think of when you imagine yourself exploring a new country. Those of us who yearn to go to far-off places have a massive heart for the people and animals who are in it because odds are we have seen a lot during our time away from home, and we want to do better at taking care of them. Living in the United States, I have been privileged enough to not see plastic pollution on a daily basis, drink clean water any time I want, and not have to cover my mouth and nose to avoid inhaling burning plastic while driving down the road. Being so committed to travel and experiencing the world has pushed me, and a lot of other adventurers into a more sustainable way of living, on and off the road, because we've experienced it firsthand and want to evoke positive change in the world. Travel, in the best of ways, changes a person and the impact they want to make on the world, so that's why finding sustainable gift ideas to accompany them on their travels will mean the world to them.
Whether you live entirely zero waste or if you have never heard of the great Pacific Garbage Patch there is no right or wrong way to go about being more sustainable. In fact, showing up imperfectly is one of the BEST things you can do.
Some of the ways I do my part in being more eco-friendly are by supporting ethical, sustainable, and local businesses, offsetting my carbon emissions from my flights, and working towards a more plastic-free apartment. When looking for sustainable gift ideas for someone else, that can get a little muddy, so that's why I've partnered with EarthHero to bring you this gift guide to make all the holiday shopping world's easier this year. Earth Hero hand-selects each brand they sell on their site to make sure their materials, manufacturing, and shipping are all with the planet's future in mind, so you don't have to go on a wild goose chase to find the perfect gift. I purchase ALL of my waste-free and eco-conscious items to help support their movement and I hope that this sparks a little change in you, too.
From 11/15 – 12/2, EarthHero is having a Black Friday SALE that is 20% off sitewide plus every order plants 5 trees using code: BF2021
This post is in paid partnership with EarthHero. This post contains affiliate links for the products I mention, but as always, all opinions are my own. I make a small commission, at no extra cost to you, when you make a purchase through these links. This helps to support this space and keep me blogging, which I am extremely thankful for.
---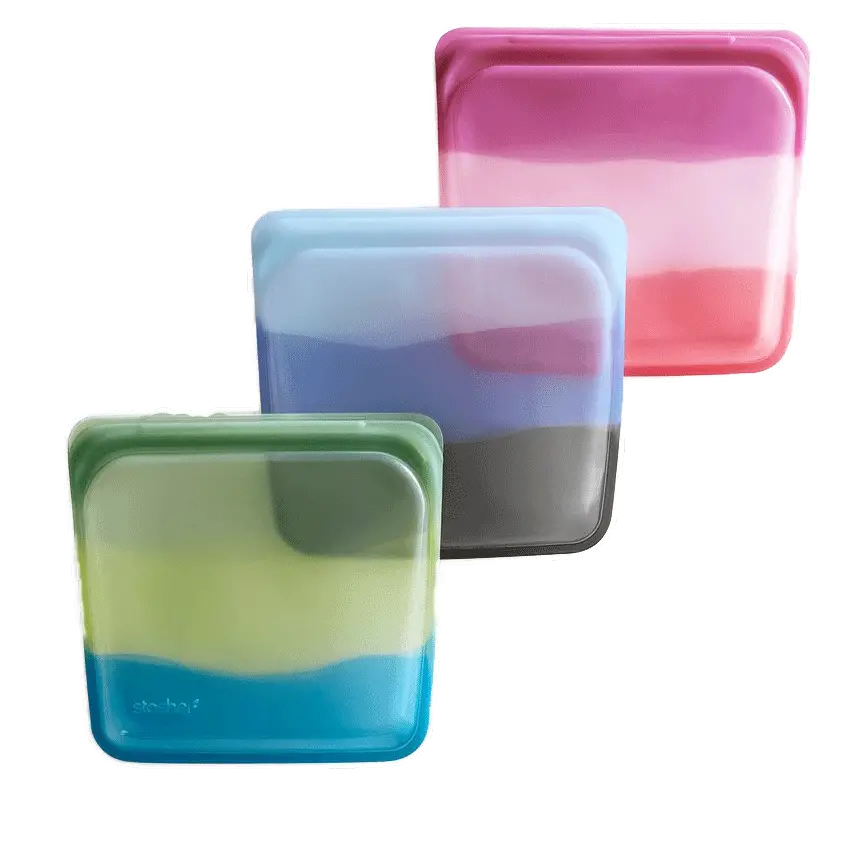 Stasher Silicone Bags
Every year either for the holidays or around my birthday, this is one of my personal favorite eco-friendly gifts to receive. These silicone bags take the place of traditional plastic baggies to help reduce single-use plastics in the kitchen. It never really made sense to me why people would use a bag to hold a sandwich and then just throw it away… Like? When you really think about it, it's more practical and financially sound to have something you can buy once, clean, and use over and over again. That's why I love these because you'll never have to buy another box of bags and I'm ALL about saving money even in the smallest ways. These are a larger initial investment, but I end up saving more money down the road for things more exciting, like trips!
It seems like something very minuscule in the grand scheme of things but everyone I know that's aboard the sustainability train RAVES about these.
---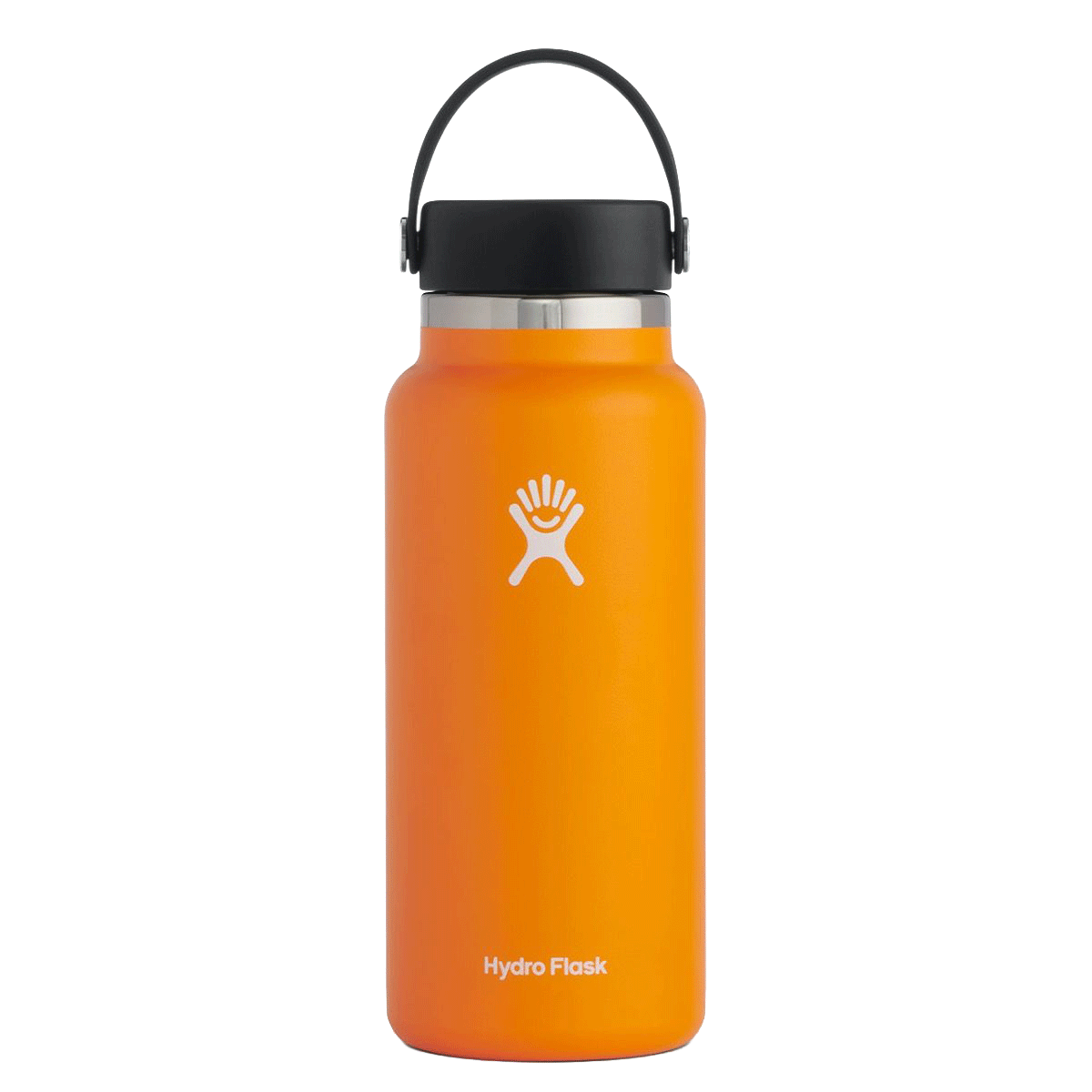 Hydroflask
What seems to be just a regular, overpriced water bottle, is one of the most sought-after items of this generation, especially when it comes to sustainability. I own a few different sizes and colors of these bottles and their durability has and will continue, to last me for years. I have put ice in these that didn't melt for an entire day, kept hot coffee for hours, and enjoyed toasty meals at the summit of mountains with their air-tight food containers. My favorite way to use mine is when I fly on planes since I can fill it up after I get through security and have a full water bottle on longer flights instead of those dinky hospital cups they hand out.
These water bottles are designed to help reduce waste from single-use plastic bottles and inspire us to choose decisions every day to help clean up the planet, #RefillForGood. After the movement of this brand really took off, they took initiative and launched their non-profit, Parks For All, which focuses on building, restoring, maintaining, and providing better access to our parks, big and small. It's the perfect sustainable gift idea for the person in your life that loves adventure and getting outdoors.
HYDRO FLASK INSULATED FOOD JAR
---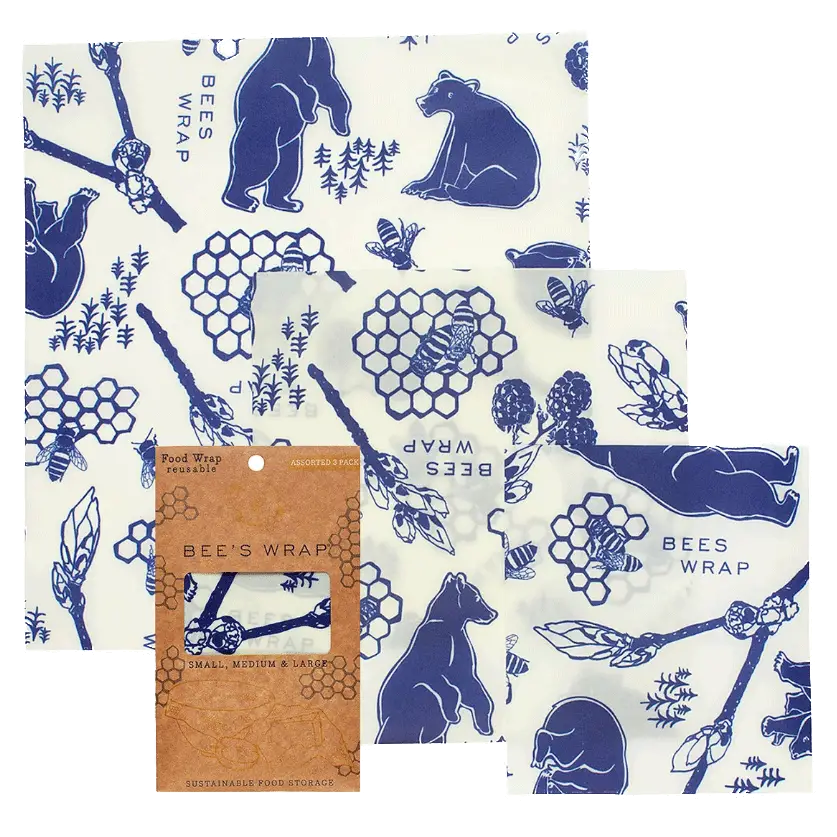 Beeswax Food Wraps
I never thought I would get much use out of these when I first purchased these, but they ended up being one of my favorite ways to pack sandwiches and other snacks for a day hike. Once you warm them up in your hands, they'll mold around anything you need to take on the go with you! This is another perfect alternative for saran wrap or tin foil!
BEE'S WRAP ASSORTED WRAPS 3-PACK
---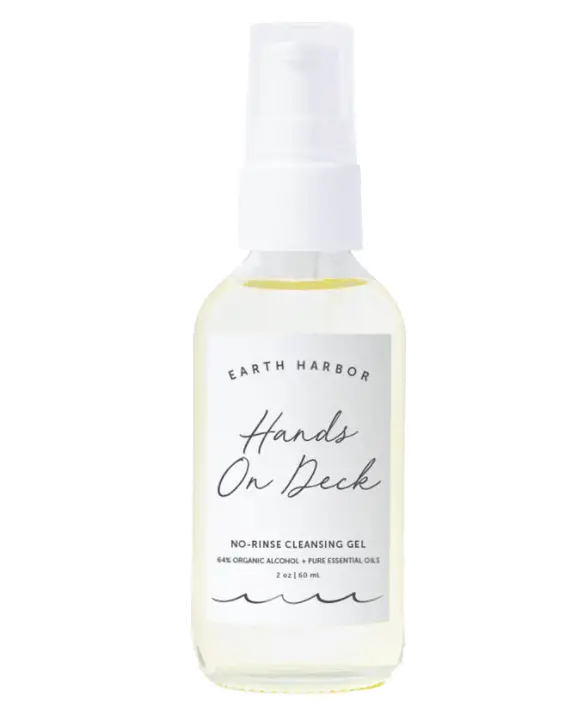 Hand Rinsing Gel
Listen. When it comes to traveling, I've ended up in some questionable places, some of which didn't have sinks, or if they did have one, no soap. So now, I try to always travel with some type of hand sanitizer so I can keep my hands germ and crust-free. The problem with most hand sanitizers is that they dry out my hands, smell gross, and have a bunch of crap in them, but this hand gel from Earth Harbor moisturizes the hands leaving them nice and silky for my day's adventures. This is a perfect stocking stuffer or a great item to put in one of these bags with other travel-sized products!
HANDS ON DECK NO RINSE CLEANSING GEL
---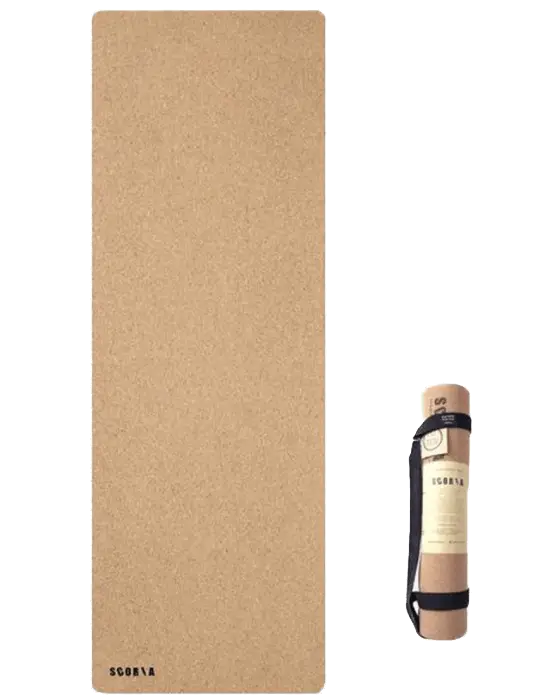 Travel Yoga Mat
When yoga first piqued my interest years ago, the only options for a mat were all made using harsh chemicals and other toxic substances that would take hundreds of years to decompose. I didn't even know they made yoga mats like this, let alone with sustainably harvested cork and naturally harvested rubber! I picked up this classic one and I've been obsessed with it ever since. The biggest plus of a cork yoga mat is that it is naturally anti-microbial, meaning the cork sanitizes itself so I never have to worry about germs or mold forming on my mat. Any yogi or anyone aspiring to begin a yoga practice would be stoked to receive a gift as thoughtful as this one, especially if it's small enough to take on their adventures.
---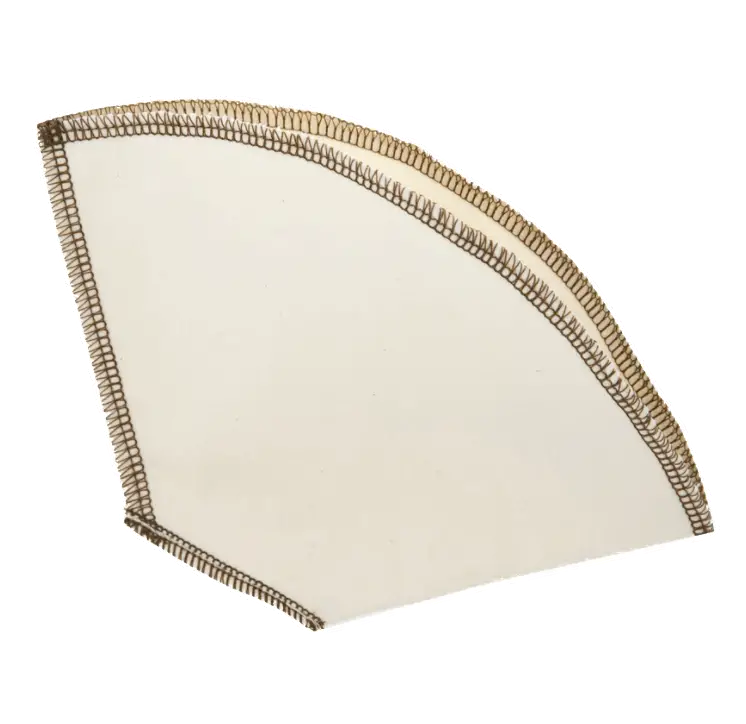 Coffee Sock w/ Local Beans
A steaming cup of coffee is one of my favorite parts of my afternoons, so when I found a coffee filter alternative, I was overjoyed that I could expand my eco-friendliness further into my kitchen. It's used like a traditional coffee filter that you can wash and reuse over and over again. The socks are made with organic cotton that doesn't alter the taste of the coffee and works just as well as disposable filters to get all that rich bean juice. For a complete gift, pick up some local or bulk coffee and a handmade mug! They even made smaller cotton bags for all the tea lovers, which I am looking to get my hands on this year.
---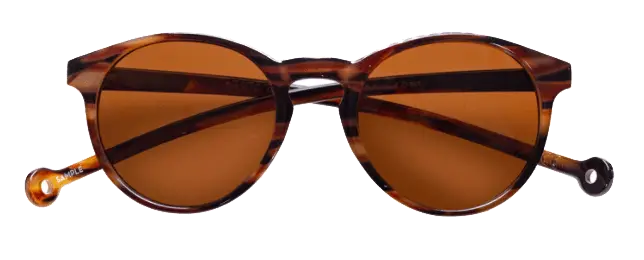 Recycled Sunglasses
Whether I am heading out on a hiking or backpacking trip, island hopping somewhere in Southeast Asia, or wandering around a new city, sunglasses are one of the most essential travel items. I've had the same pair of sunglasses for over six years and now I've finally gotten around to losing them, sadly. I like that these are made from 100% recycled materials and the polarized lenses will help protect my eyes from UVA/UVB rays since my last pair of (very) expensive sunglasses didn't even offer that.
---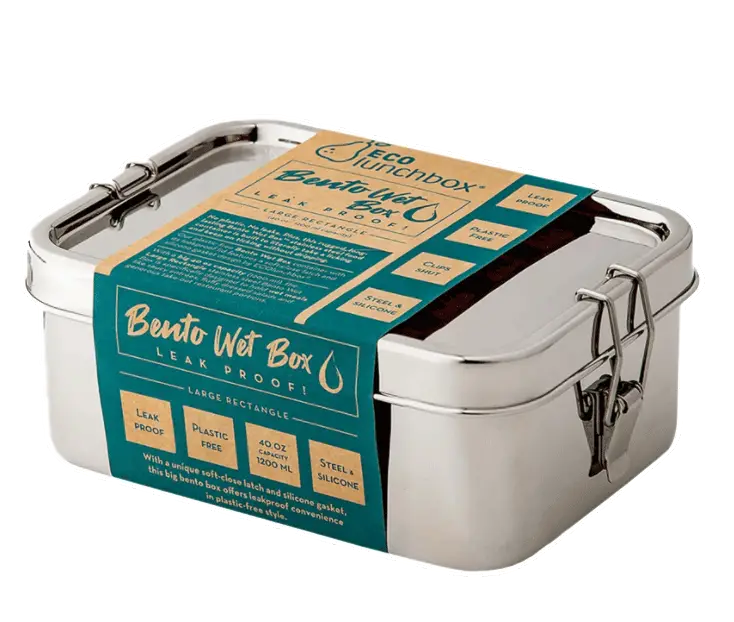 Stainless Steel Bento Box
It's a universal knowledge that airplane food is gross. Do I indulge from time to time? Yes, but most of the time I try to pack some things with sustenance so that I don't feel like crap when I land. Because let's be honest the plane ride makes me feel bad enough. These stainless steel bento boxes are perfect for packing meals and they're properly sealed so you don't have to worry about your food leaking all over your carry-on or personal item.
---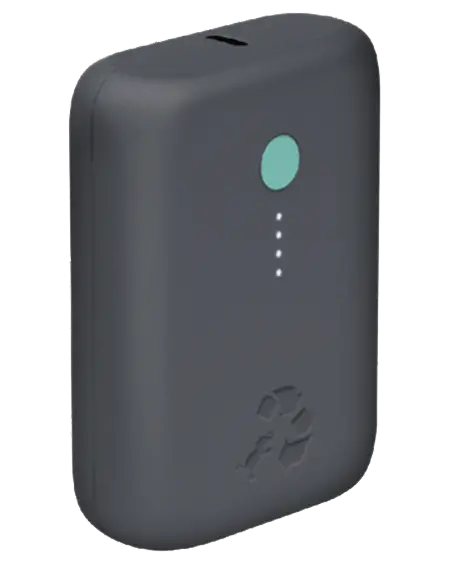 Portable Charger
A quality portable charger has been absent in my travel arsenal for an embarrassing amount of time. Is there one right now? Uh, no. BUT, this portable charger by NIMBLE just made its way to the top of my list this year! Each charger is made from 72.5% post-consumer recycled plastic, shipped in plastic-free recyclable packaging, and is a high-density charger so it gives 3x the wattage than a regular iPhone charging box. Most portable chargers I've had have either not worked, been too slow, or broke only after a few uses, so I am excited to get my hands on one of these.
---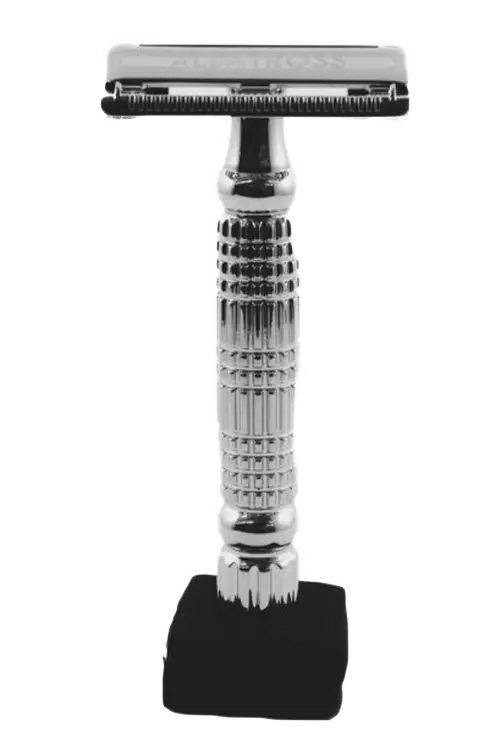 Safety Razor + Blades
Not only are plastic razors wasteful, but they only give you like one good shave and then they need to be replaced. Not to mention a measly 4-pack is EXPENSIVE if you want the good ones. The solution I have loved going on five years now is Albatross Safety Razors. While the initial investment is a little more than the plastic ones, it'll pay for itself within a year AND this is the only razor you'll have for the rest of your life if you take care of it properly. The best part? Twenty replacement blades are only $4.99! It was a little daunting at first for me, but this is one of my favorite zero waste bathroom essentials!
---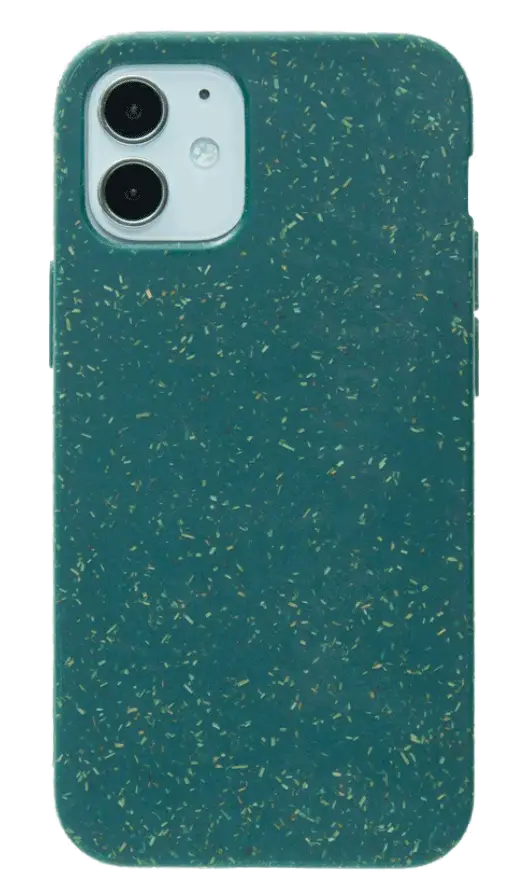 Compostable iPhone Case
I've gone THROUGH IT with other phone cases and to this day nothing compares to a PELA case. With thoughtful design and construction, these fully compostable cell phone cases can last through ANY adventure, protect your phone, and help reduce waste all in one! PELA also makes watch bands, headphone cases, and even sustainable screen protectors with a timeless and neat design, which I love. I don't waste any time getting a phone case from Amazon or other companies anymore since I can trust PELAS products and their mission to do better in the world, not to mention they're incredibly durable. I had a black one on one of my old phones for almost three YEARS and it never ripped, scuffed, or looked a day out of the box.
---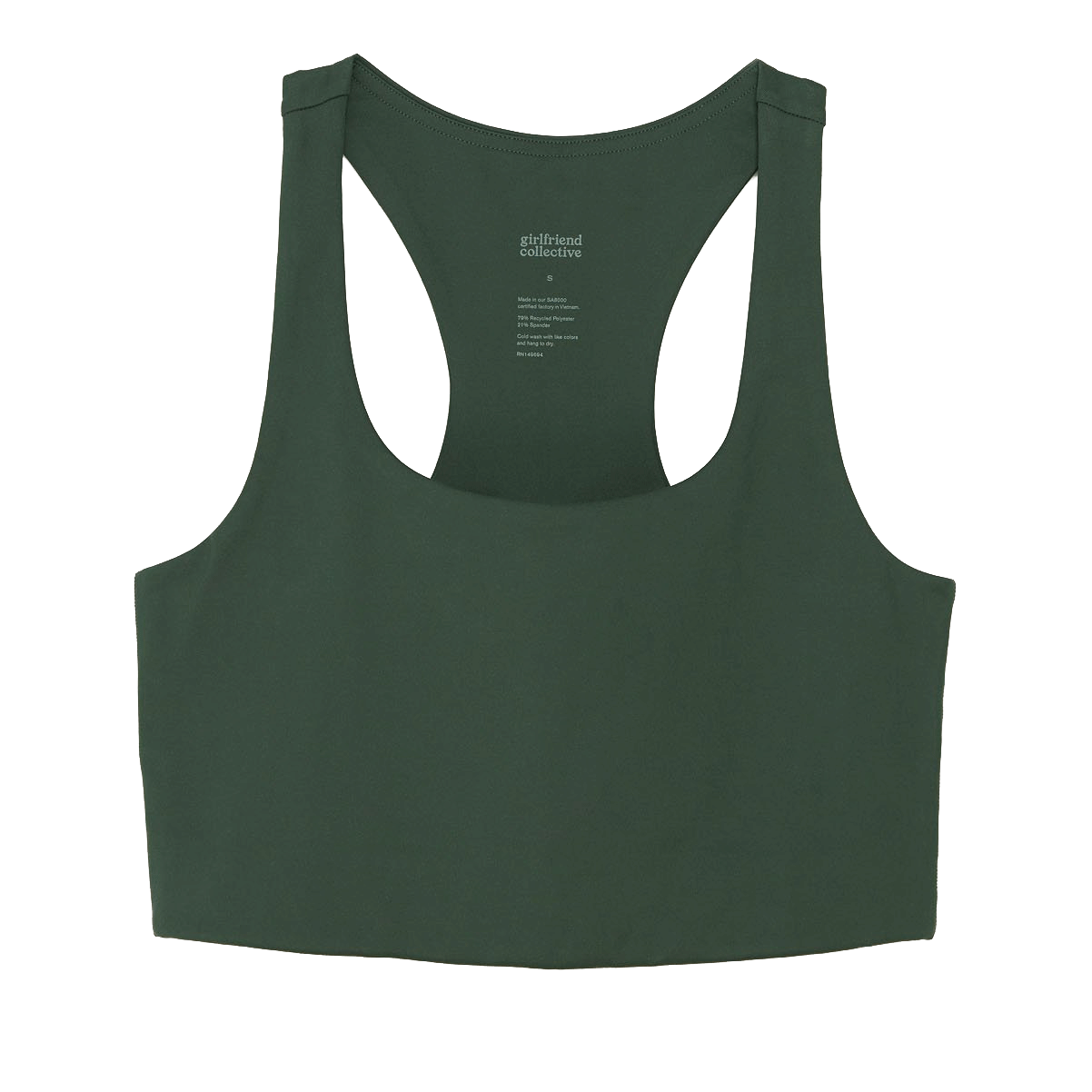 Girlfriend Apparel Top
Any gift that gets me moving or more comfortable in the outdoors gets an A+ from me! What I love most about GIRLFRIEND Apparel is their size inclusivity and all the amazing color options their styles come in. It's so hard to find activewear staples that are earth-toned and simple and they nail it right on the head. This year I have my eyes on the Paloma Bra and one of their skorts (linked in the gift below) to wear hiking in Wyoming next summer!
---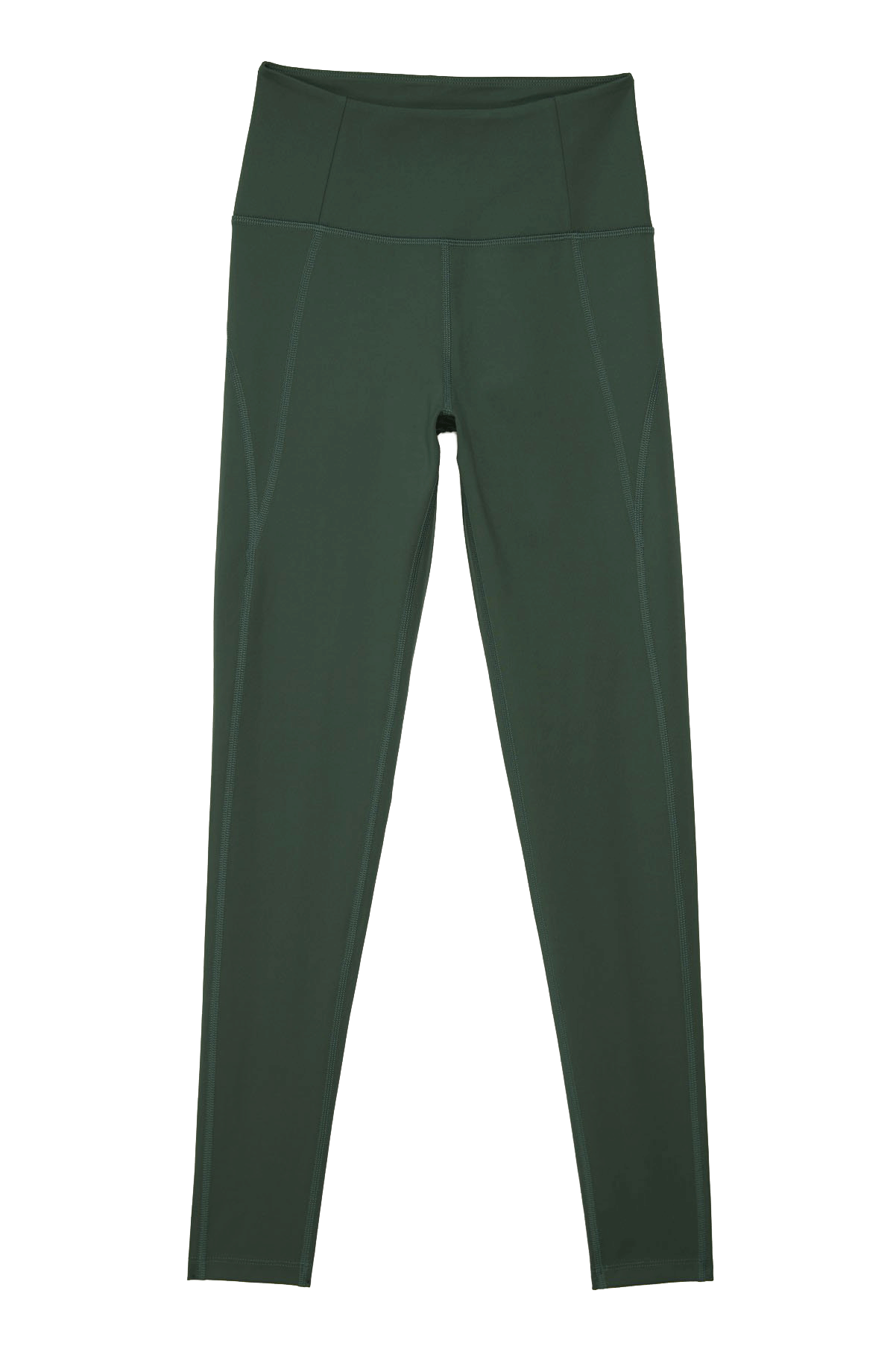 Girlfriend Apparel Leggings
Leggings and a hoodie are the two most worn airport essentials. You would never catch me wearing jeans or anything that doesn't stretch on a plane. These leggings by GIRLFRIEND give the maximum amount of comfort on plane rides and they are made with 25 recycled plastic water bottles that would otherwise end up in landfills. My favorite part about this company is that they're size inclusive so no matter the size, everyone has the opportunity to feel and look good in their clothing! Pick up a pair of these with one of their workout tops or a cute skort for the perfect gift!
GIRLFRIEND APPAREL HIGH-RISE LEGGINGS
GIRLFRIEND APPAREL HIGH-RISE SKORT
---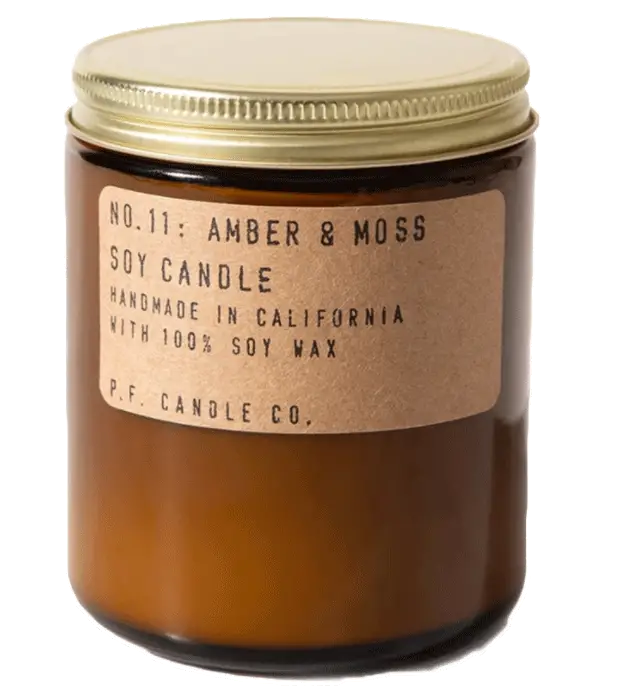 Soy Wax Candle
Growing up, Bath and Body Works candles were my RELIGION. That "Buy 3, Get 1 FREE" had me by the throat and I would waste so much money on candles that had a low burn time, and that was made with a myriad of toxic chemicals. It wasn't until I got older that high-quality, nice candles were in a category of their own and once you venture into it, it's almost impossible to get out of. A traditional candle from retailers like B&BW lasts maybe thirty-five hours for 14.5 oz., whereas these candles from P.F. Candle Co. are 12.5 oz and last up to 70 hours of burn time! They come in a variety of scents, but I enjoy this one for an earthy and feminine scent. Each candle is hand-poured in the heart of Los Angeles with easily removable labels so you can repurpose the jars, too!
P.F. CANDLE CO. 'AMBER + MOSS'
P.F. CANDLE CO. 'GOLDEN COAST'
---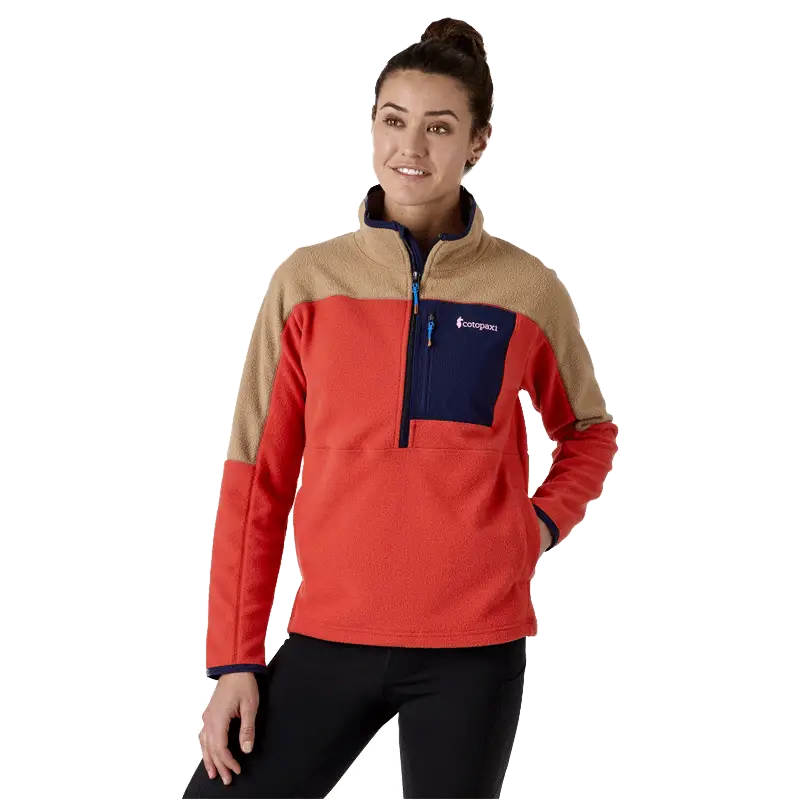 Cotopaxi Dorado Half-Zip Jacket
One of my FAVORITE sustainable outdoor clothing brands is Cotopaxi: Certified B Corp, Climate Neutral Certified, and they donate 1% of sales to aid in alleviating poverty and humanitarian causes. The Dorado Half Zip is made with 100% recycled polyester, so in giving this gift, you're helping support a more circular economy and a company that is paving the way in reusing materials for outdoor gear! What I like most about their jackets is that you can be comfy and cozy and STILL manage to look put together without even trying. I think there isn't a person out there that wouldn't adore a stupidly soft jacket as a gift!
---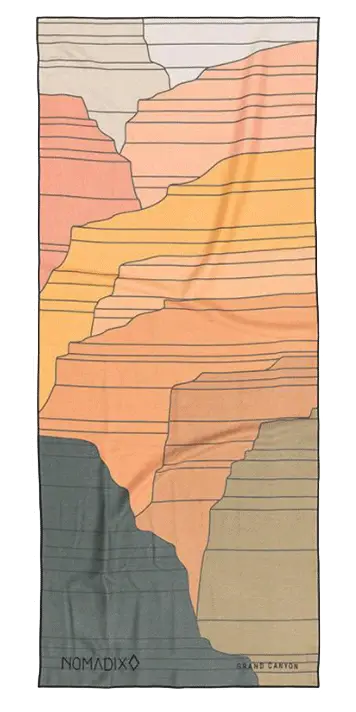 Travel Towel
A travel towel is something that you don't think you need until, well, you need it. It only took me one trip to realize that I couldn't leave for another trip without one: hostel showers, waterfall hikes, river crossings on hikes, hot springs. The list is endless when it comes to what you could possibly need one of these for and it's one of my most cherished travel items! This is one of the best sustainable gift ideas for the backpacker, hiker, or camper in your life.
NOMADIX GRAND CANYON RECYCLED TOWEL
---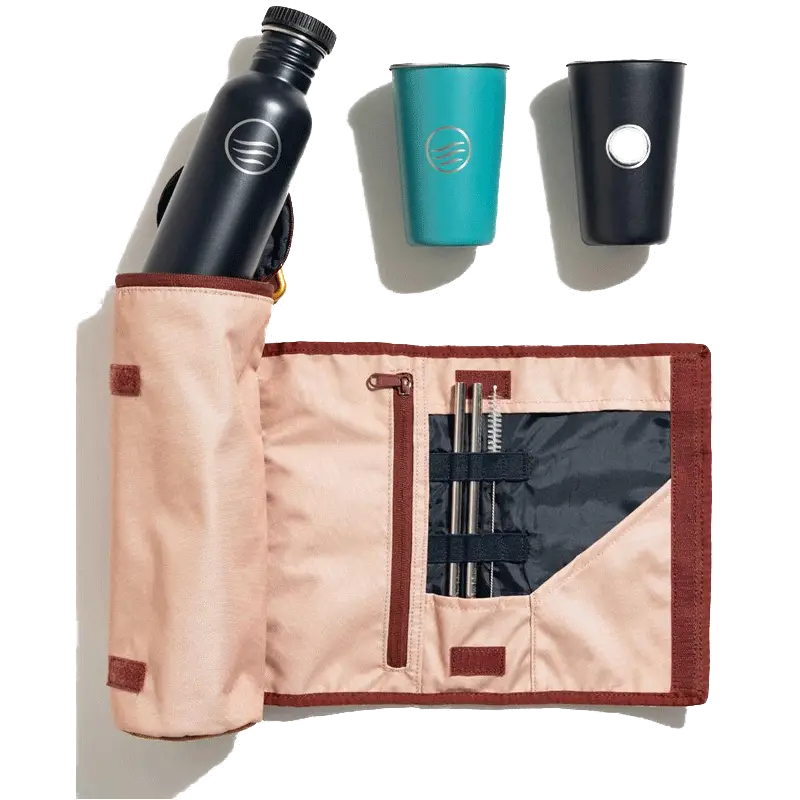 Drink Camping Kit
When anyone is first getting into hiking and camping, they generally start out using what they have. Which, there is absolutely nothing wrong with that and I encourage it, but it's nice to have a nice set of camp gear so you don't have to worry about scratching up your kitchen wares. I still use my regular pots and pans when I go camping and they have been put through the wringer… maybe a little more than I'd like to admit to lol. What I like most about this kit is that it's compact and made out of stainless steel, so it helps keep your camping bins organized and compact. This kit comes with a bottle, two cups, two straws, two silicone tips, and a straw cleaning brush!
---
An Experience
One of the most sustainable gift ideas you could give this season is an experience with the person you care for. A lot of us eco-friendly folks aren't concerned with the materialistic things in life and would LOVE to go and make some amazing memories. The ideas are endless depending on who you're gifting for, but these are some of my favorite things to give/receive.
COOKING CLASS
THEME PARK TICKETS
CONCERT TICKETS
DANCE CLASS
A COMEDY SHOW
POTTERY CLASS
VRBO/AIRBNB/AIRLINE GIFT CARD
NATIONAL PARKS ANNUAL PASS
---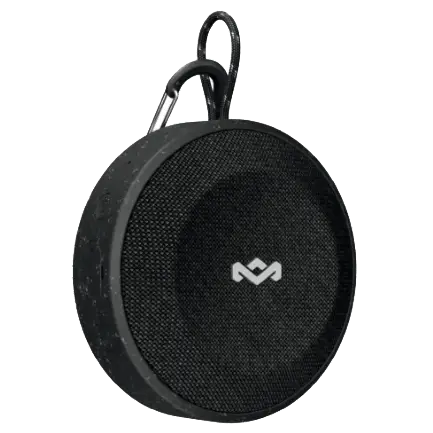 Waterproof Speaker
I never believed in the necessity of a Bluetooth speaker, let alone a waterproof one, but once I finally picked one up, I understood. Whether I am cooking a homemade meal, going on a world tour in my shower, or spending the afternoon cleaning my apartment, my speaker stays playing my favorite Spotify playlists while I sing all my favorite songs obnoxiously at the top of my lungs. It changed my life. It'll change your giftee's life. Trust me, they're going to love it.
HOUSE OF MARLEY WATERPROOF SPEAKER
---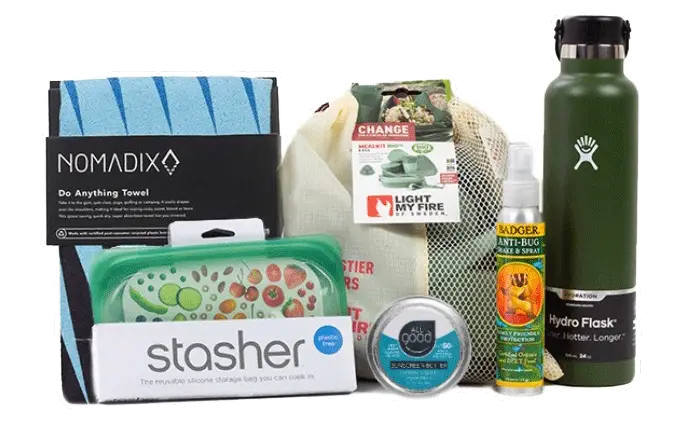 Sustainable Explorer Kit
This is one of the most perfect sustainable gift ideas for someone that may be just getting into sustainability and doesn't know where to start. Regardless of what they do or don't already have though, I can guarantee all these things will be used and loved no matter who they go to. I consider myself pretty well-versed in my eco-friendly endeavors and I would be thrilled to get something like this.
---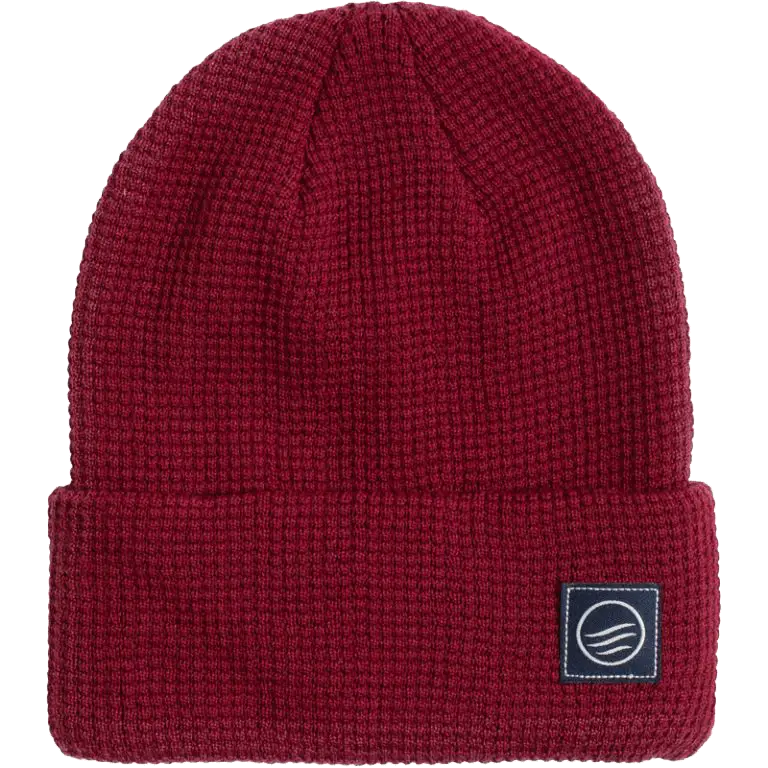 Beanie

Christmas and beanies are a match made in HEAVEN. What separates this hat from any regular ol' beanie is one that is made from 100% recycled polyester! Whether I am high in the alpine or in a nordic country like Iceland, my beanies keep me warm and cozy on any occasion. I don't think there is a person out there that would be upset or disappointed about getting one of these for Christmas. Pair it with some gloves and BINGO! Perfect eco-friendly gift!
---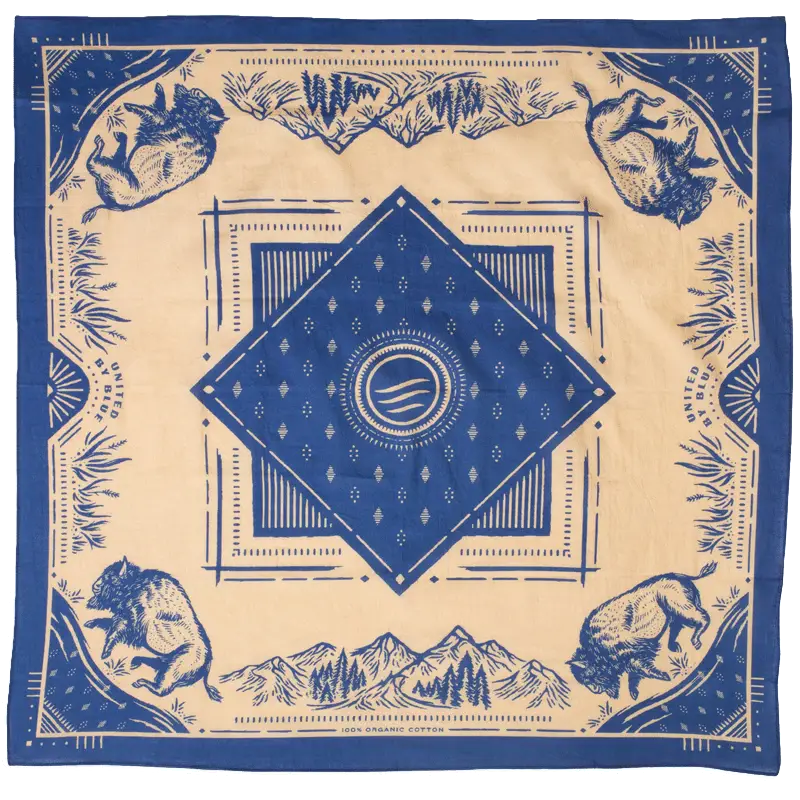 Bandana
You know how there's that saying, "duct tape fixes everything"? Well, the same goes for bandanas but they have about a thousand different uses. I've used mine as a neck gaiter while hiking to protect myself from sun exposure, a sweat rag in the most humid climates of Southeast Asia, and most embarrassingly, as makeshift toilet paper in the Philippines. Trust me, it wasn't my first choice, but my ONLY choice, and I was at a point of weakness. They come in a variety of styles and colors, which makes gifting them so easy since you can cater to any aesthetic, and it's made from 100% organic cotton!
---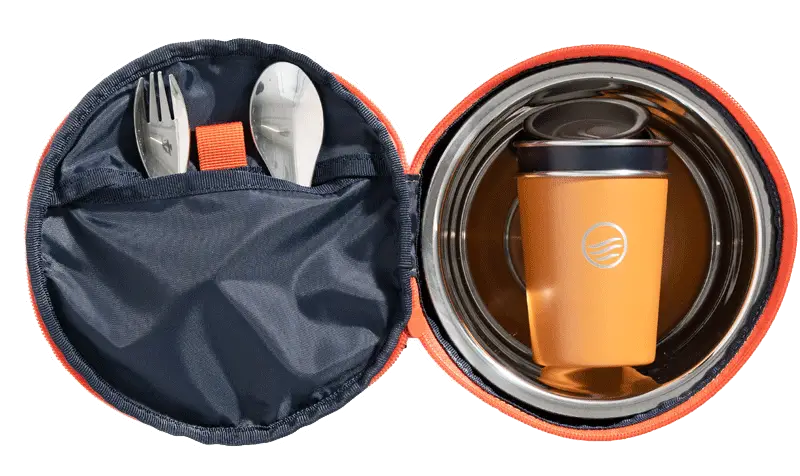 Camping Meal Kit
I talked about United By Blue's Camp Drink Kit a few gifts above and this meal kit is another perfect choice for the camper in your life, *cough cough wink* if any of my family or friends are reading this… This kit comes with two stainless steel bowls, two tumblers, and two sporks! I prefer stainless steel while camping because I don't always have access to a proper dishwashing station and most plastic wares absorb a lot of bacteria since it's porous (like those Tupperware that are still orange from spaghetti you ate ONE TIME), so it's nice to have steel since it's more sanitary and it holds up worlds better over time and rugged adventure.
UNITED BY BLUE REUSABLE MEAL KIT
---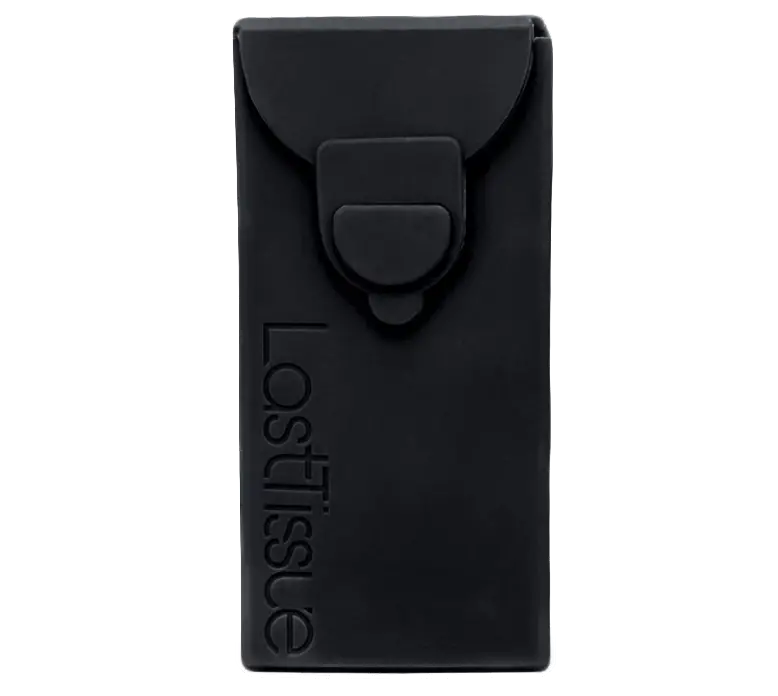 Reusable Tissue Case
One of the ways I save money for travel is by purchasing reusable versions of everyday products like a silicone menstrual cup, a reusable cotton swab, silicone food bags, and now tissues! I don't like spending my money on things that I rarely need, let alone if they are so wasteful to the environment, so these have really come in handy on planes and when I am sick, which thankfully is pretty rare!
LAST TISSUE CASE & REUSABLE TISSUES
---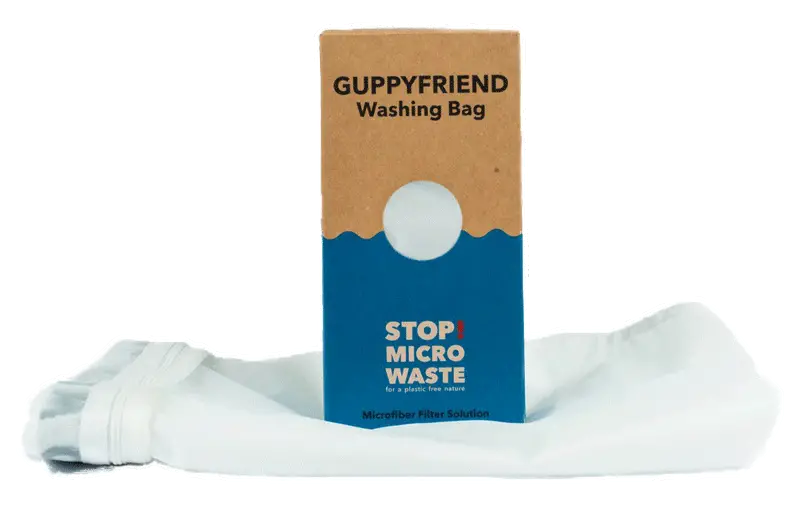 Micro Waste Washing Bag
I hope I am not the only one that loses all of their most cherished socks, underwear, or crop tops in the washer… Every. Single. Time. I do laundry this happens and the last place I need it to is while I am on a trip, so one of these washing bags has come in super handy! This bag helps reduce the number of microplastics that enter the ocean while also keeping my things secure at laundromats all over the world! This is also the perfect bag for carrying my dirty laundry or for a little micro clean if I am not near any services.
---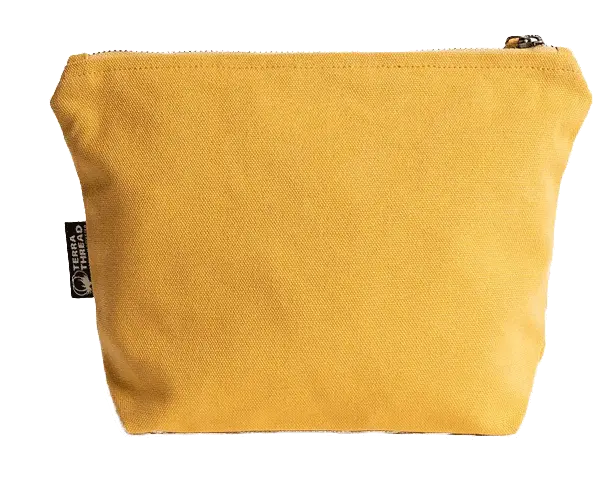 Small Bag With Travel Essentials
One of my favorite ways to give a gift is picking up a reusable bag of some kind and filling it with a bunch of ethically made items perfect for traveling, camping, hiking, or whatever your giftee likes to do. There are no limits to what you can put in these, but toothpaste tablets, hand lotion, tea tins, lip balm, a gift card, face masks, sunscreen, and face mists are some of my favorite things to gift/receive. This is one of my favorite sustainable gift ideas!
---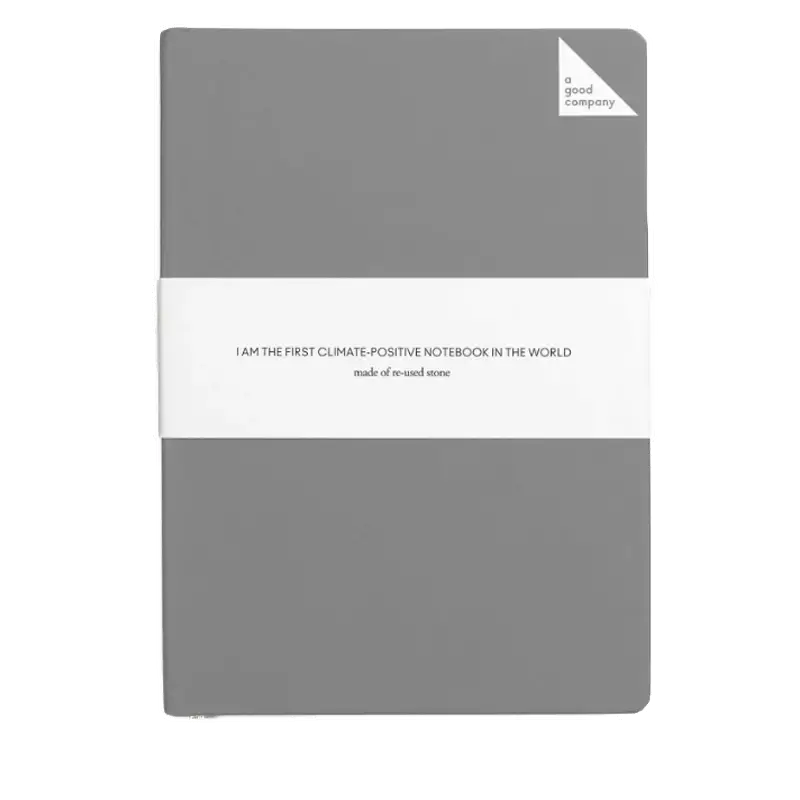 Stone Paper Notebook
What can be so good about a notebook? Trust me. I was thinking the same thing, BUT this one is different. What is so innovative about this journal is that it's made out of rocks. Yes, rocks. The company reuses stones from construction and factories to produce a waterproof, tear-resistant, and incredibly durable journal that is PERFECT for traveling. Any notebook I have ever brought on my trips has gotten ruined from the roughness of travel: boat rides, waterfall hikes, and everything in between, so once I got one of these, I didn't have to worry about my most intimate moments deteriorating.
---
MORE HELPFUL GIFT GUIDES:
–  The 50 BEST Gifts For Outdoor Lovers
– The 50 Absolute Best Gifts For Hikers
LOVE THE OUTDOORS YOURSELF? CHECK OUT THESE OTHER GUIDES:
–  Packing For A Day Hike: 12 Adventure Essentials To Get You Exploring
– 14 Best Hikes In Grand Teton National Park
– The BEST Guide To The Delicate Arch Hike In Arches National Park
– Hiking The Old Man Of Storr: The Isle Of Skye's Crown Jewel
---
ARE YOU TRYING TO BE MORE ECO-FRIENDLY? LET ME KNOW IN THE COMMENTS BELOW!

DID YOU FIND THIS LIST OF SUSTAINABLE GIFT IDEAS HELPFUL? SAVE IT FOR LATER!