(Last Updated On: 09/08/2022)
Tropical jungles. Endless island hopping tours. World-renowned scuba diving. The Philippines is easily one of my FAVORITE destinations to travel to in Southeast Asia. The laid-back, island atmosphere and adventurous locals pull you in like bees to honey. They'll have you cliff-jumping, going on an island hopping trip, and going on the most exhilarating quests only days into your trip. If there is one piece of advice I can give for your own Philippines itinerary for 2 weeks, it's to make friends with the locals. That's your golden ticket into Wonka's chocolate factory right there! One of the most unique aspects of the Philippines I loved was that the locals are so proud of their country and make a point to explore every corner of it, so they know where all the coolest spots are!
When I was researching things to do and locations to visit in the Philippines, I ended up with a list as long as a CVS receipt… I had no clue where to start and how much of it would actually be feasible. To be quite honest with you, a Philippines itinerary for 2 weeks is going to take you to some incredible places, but there is a lot you're going to have to trim due to the infamous "island time" and how complicated transportation is around these islands. That's not to say that you cannot squeeze in a bunch of cool tours, waterfalls, treks, and beaches while you're there though, and that's where I come in!
With this itinerary for two weeks in the Philippines, I am going to share an adaption of my own itinerary with you to maximize your time here whether you have the full 2 weeks, 10 days, or even a week. This itinerary will take you to some of the best places to see, on and off the beaten path, and include where to eat, places to stay, AND some additional places you'll want to look into visiting! In this monster of a post, you'll have everything you need to plan the perfect 2 week Philippines itinerary. *cracks knuckles* Let's do this thang!
This post may contain affiliate links for the products or services I mentioned, but as always, all opinions are my own. I make a small commission, at no extra cost to you, when you make a purchase or book through these links. This helps to support this space and keep me blogging, which I am so extremely thankful for.
---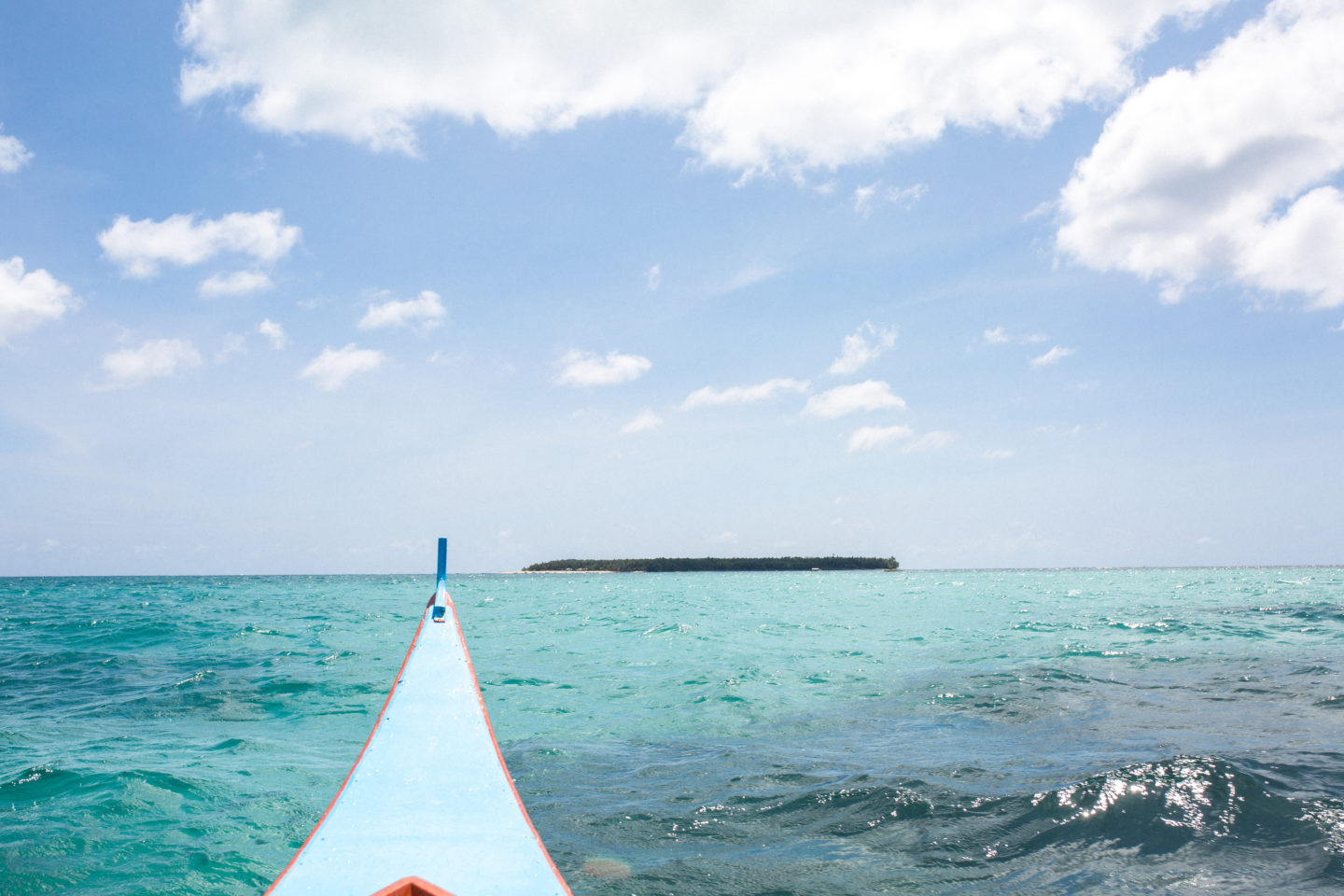 Things To Know Before You go to the Philippines
The first place we need to begin is with some crucial tips to make sure you start your trip off on the right foot. I have a more comprehensive list of 50 Travel Tips For The Philippines that I recommend reading after this post since there is solid information there to help you plan your trip logistically, save money, plus tips for each of these locations I share in this itinerary. It's really good. Not to toot my own horn, but I HIGHLY recommend heading there after you're finished with this one.
KNOW WHAT THINGS COST |  This kind of goes without saying, but money conversions are more confusing in Southeast Asia, than say, places in Western Europe, so it's important to know the general cost of things because locals WILL try and scam you. How do I know this? Well, embarrassingly enough, I paid quadruple the amount for a tricycle ride than I should have. Not once. NOT twice. But maybe three or four times… I definitely learned my lesson, but make sure you're bartering for the correct price. A local told me "don't feel bad for bartering because they don't feel bad for scamming you." Download a currency converter app to familiarize yourself when you first get to the Philippines. I like this converter since it does it all instantly.
FLYING IS THE FASTEST WAY TO GET AROUND |  If there is one thing you should prioritize when you're planning your two weeks in the Philippines, it's to shave down your transit times as much as you can. Flying is the fastest way to get around, but that is still a full-day feat when it boils down to it after getting to the airport early enough, waiting for luggage, and then driving to your next location from there. Rome2Rio is a great resource for finding the fastest transport options since there aren't always direct flights between islands. Even for visiting islands right next to each other, you may have to fly back into one of the larger airports in Cebu or Manila. Transport is still under heavy development in these islands, so you must be patient and plan ahead.
BOOK ACCOMMODATION IN ADVANCE | Coming from someone that almost didn't have a place to sleep on one of the islands she was visiting because, quite literally, EVERYTHING was booked, get your accommodations together in advance. March and April are two of the busiest months of the year, especially around Holy Week, so keep that in mind for when you plan.
CARRY TOILET PAPER & HAND SANITIZER LIKE IT'S YOUR JOB |  Did I learn this the hard way? Absolutely. There were WAY too many times where I went into a bathroom stall, giving it the benefit of the doubt for having the necessary supplies, and ended up having to MacGyver my way out of a very difficult situation. In urban areas, McDonald's won't lead you astray, but everywhere else, may the odds be ever in your favor. As long as you have toilet paper on hand, you're basically indestructible. I picked my roll up at a 7/11 in Dumaguete City. Then, the hand sanitizer is going to be your new best friend after said bathroom trips AND after all of the cute island dogs that you're going to be playing with. This one doesn't dry out my hands and leaves them silky smooth.
AVOID TAXIS | You know a service is bad when even the locals get scammed on rides. If you have to use one, be 100% sure they're using the meter, and make sure they're not going a longer route to scam you out of more money. There isn't Uber in the Philippines, instead, they use Grab and this is a better option to get around in the larger cities.
BUY TRAVEL INSURANCE | When I was driving to my canyoneering tour on Cebu, I saw one of the ambulances and let me paint you this picture: an old pitted school bus with no windows and only a gurney in the backseat. Regardless of that though, if something were to happen, especially if you're renting your own scooter, you want to be covered for it. I have a useful travel insurance guide here that will give you the rundown on the company I use and love.
---
Philippines Itinerary for 2 Weeks
There is an ungodly amount of different ways to spend two weeks in the Philippines, and so I am sharing my own personal journey through these picturesque islands. I didn't go the traditional route, but I was able to get off the beaten path and truly indulge in the genuine culture of the Philippines through experiences I will never forget. This itinerary breaks down like this: 3 days in Cebu, 2 days in Dumaguete, 2 days in Southern Leyte, and 5 days in Siargao, all including transit days. For this post, I am going to break down each day and give you a TOTAL RUNDOWN. Any Philippines itinerary is going to come with some important logistics you'll need to know so you don't miss a ferry or discover tours you wanted to take are sold out.
I could not have asked for a better trip. I wouldn't choose more than 3-4 spots for a two-week trip otherwise you're going to be way in over your head. Transit times are often doubled in the Philippines and everything works on island time. Being here will give your patience a run for its money because everything is so spread out, even though it looks teeny tiny and a stone's throw away on a map.
For this itinerary, you'll be beginning and ending your trip in Cebu.
Use this map to help you navigate this Philippines itinerary! For best use, download this map to your smartphone so you can use it offline (instructions here).
---
3 Days in Cebu
With hidden waterfalls and white sand beaches, Cebu Island is one of the most popular places to visit in the Philippines. Most people see a photo of Kawasan Falls and can't resist that blue-ass water. Conveniently, one of the main international airports in the Philippines is on Cebu, in Cebu City so that's why many people begin their Philippines itinerary on this island. There is SO MUCH to see on Cebu Island.
The mistake that a lot of people make here is that they visit two or three of the most popular things to do and then leave because they think that's all there is, but I'm here to tell you to stick around and get exploring! 
---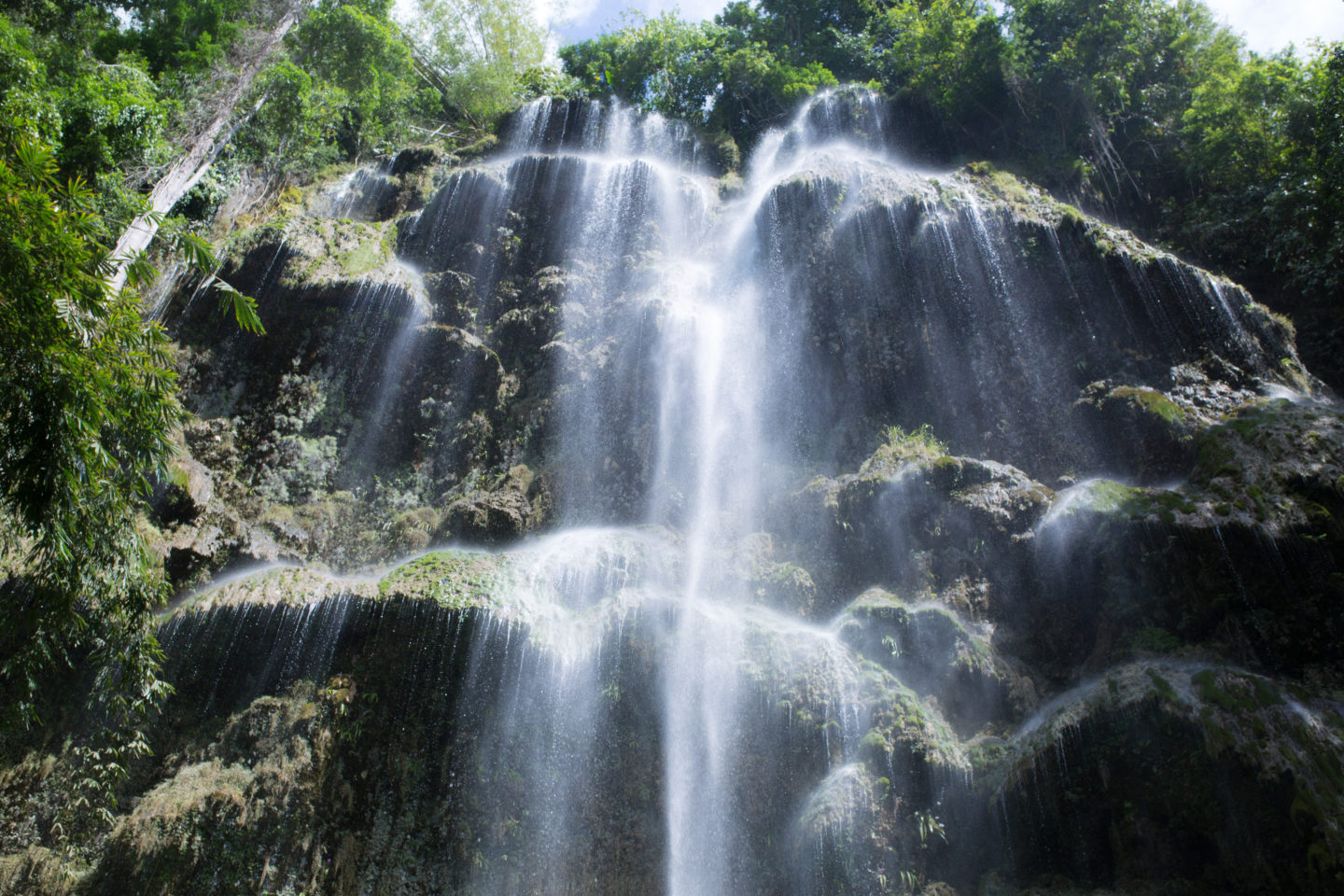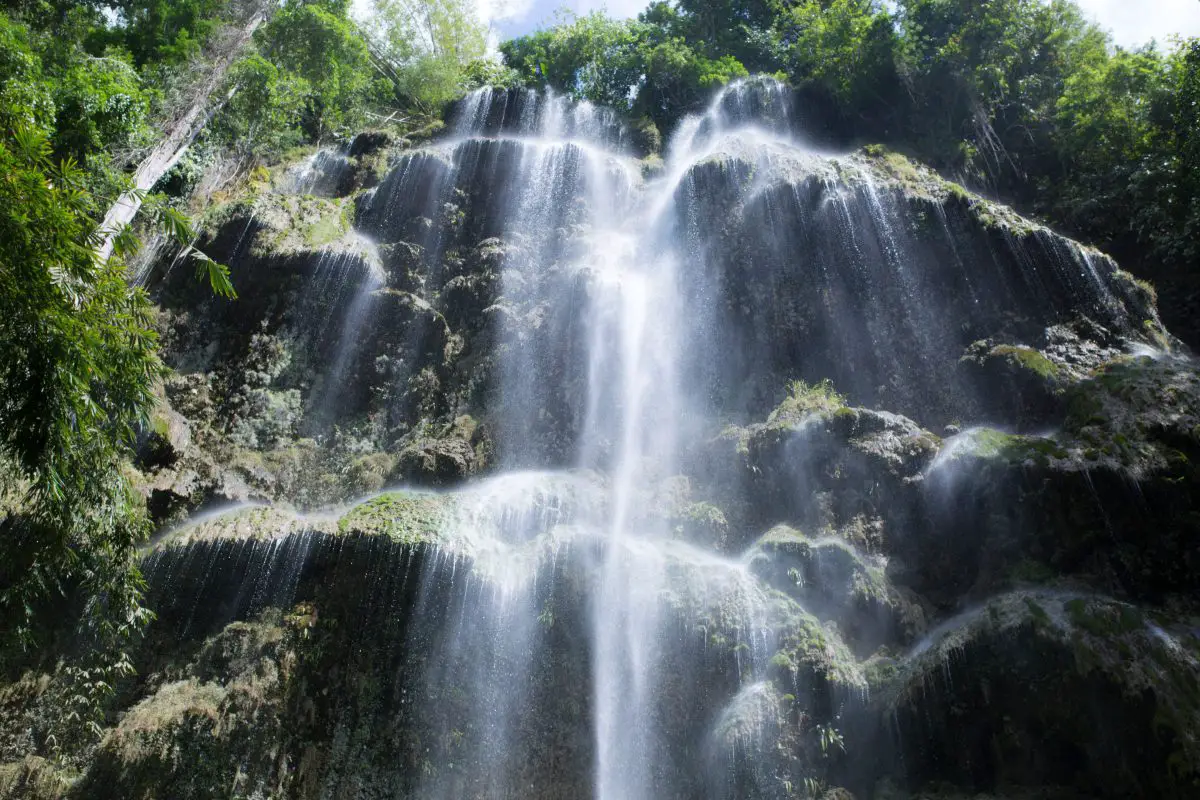 Things To Do In Cebu
WHITE BEACH | White Beach is one of the most picturesque beaches I've been to in my life. Moalboal had one of the various tricycle rides I got scammed on, so beware if you're picking up a ride in this area, but White Beach is one of the best beaches in this area. You might be able to walk to it depending on where your accommodation is or just take your scooter and it'll be a short drive away. There are a bunch of restaurants and stalls lining the beach, so it's an ideal spot to spend the afternoon. Just remember your reef-safe sunscreen!
KAWASAN FALLS | This is probably THE MOST popular thing to do on Cebu Island, but Kawasan Falls is 100% worth the visit as long as you can get there before everyone else. It's a short walk to the main waterfall and there is a trail on the side that leads up to two additional waterfall/swimming areas. The spot at the very top has a little concrete slide and the clearest water. Most people don't bother to venture to that top tier, so explore further to ditch the crowds and enjoy some solitude. By the time I got there, went to all three tiers, and came back down, it was maybe 9:00 am and PACKED, so make sure you aim to get there around 7:00 am. You can book a tour of this waterfall, but I don't feel it's necessary. You can easily put the directions into Google and head straight to the car park.
ALEGRIA CANYONEERING | While you're driving around you're going to see A TON of different Cebu canyoneering tour options, and you want to opt for the one out of Alegria, not Badian. There are two ways you can go about this: tour to Kawasan Falls or not tour to Kawasan Falls. Neither is a bad choice in my opinion. If you want to combine activities, then I recommend doing both at once. The reason why I went to the waterfall early was for no people and photos, so if you don't care about that definitely do the full tour all the way down. Find the top-rated Cebu Canyoneering Tour here!
MOALBOAL SARDINE RUN | You know that scene in Finding Nemo where those fish are telling Marlin and Dory to go through the trench, not over it? This experience is basically that scene, but unfortunately, the sardines aren't going to be forming arrows and sea life figures this time around. The sardine run, also known as a bait ball, is a large group of fish that form for protection against larger predators. The sardines are harmless so you can actually swim in and out of the large school and leave without a scratch! This specific sardine run is one of the largest sardine runs in the world, just behind the biggest one in South Africa. Net fishing is banned in the area and the sardines aren't fed by humans, so this is a 100% ethical experience.
Best seen from November to May you'll be able to see hundreds of glittering sardines dance around in the water.
The sardines hover about 60-100 feet off the coast of Panagsama Beach, so you can rent snorkeling gear and swim out to them easily, or you can book a tour. If you don't have rentals at your accommodation, Savedra Dive Center is a solid rental spot.
PESCADOR ISLAND | Just off the coast of Moalboal is every diver's paradise. Rich in biodiversity, this island's waters also have excellent water visibility, so you'll be able to spot soft corals, stonefish, sea turtles, pilot fish, and a variety of other reef fish. On deeper dives off the plateau the reef sits on, White Tip and Hammerhead Sharks are not uncommon to share the waters with. This is a perfect half-day trip for an amazing snorkeling opportunity. I recommend booking this tour!
TUMALOG FALLS | One of the best things to do in Cebu is visit Tumalog Falls. This is a very popular spot to pair with whale shark tours from Oslob, so I recommend getting there early to avoid all the tour groups. I made the mistake of trusting a "faster route" on Google Maps, that didn't actually exist, so I ended up getting here around 9:00 am and it was PACKED. There is a massive pool underneath the waterfall that you can swim in, but the bottom was very rocky, so make sure to bring some type of water shoe.
SUMILON ISLAND | One of the most picturesque places on Cebu is right off the coast of Oslob on a small island called Sumilon that has a Maldives-level sandbar. Its shape and location changes depending on the season, so no two visits will be the same! The island is also recognized internationally for the beauty and diversity of its four diving sites: Garden Eel Plaza, Nikki's Wall, Coral Landscape, and Julie's Rock. I recommend grabbing this Sumilon Island Day Pass that gets you a return trip to and from Oslob, access to all the facilities at the Bluewater Sumilon Beach Resort, snorkeling, sandbar, and hiking trails!
Where To Stay In Cebu
There are a lot of great spots to base yourself in Cebu during your Philippines 2-week itinerary, but the best spots are Moalboal, Badian, and Alegria. They're close to all the hotspots with a ton of amazing spots to eat, socialize, and relax all in one! Moalboal tends to cater more towards the backpacking/budget traveling crowd while Alegria and Badian are further south and have more guesthouse-type stays. Neither is a bad choice, so it depends on what you're planning on doing while on the island.
MOALBOAL BACKPACKERS LODGE | This family-run hostel is right in the heart of Moalboal. It's right on the coast, next to all the best places to eat and dive in Cebu. I love that you can snag a cozy bed to sleep in for crazy cheap and not sacrifice any creature comforts. This is a great spot for solo travelers looking to make new friends! I stayed in Moalboal and loved how lively the atmosphere was. Book your stay
HARMAN SUITES MOALBOAL | For a more upscale stay in Moalboal, the Harman Suites are just a short walk away from the beach, near loads of dive shops, and have bookable tours from the hosting desk. These are great rooms for couples and families since they're private, updated, and offer a ton of amenities in-house. Book your stay
BANAMBOO | Just a short drive south of Moalboal is Banamboo, a quaint stay close to a ton of popular attractions in Cebu: Kawasan Falls, Osmena Peak, Alegria Canyoneering, and many other incredible waterfalls. This is a nice spot for couples and families since you're close to everything and you can book tours from the front desk. Book your stay
How To Get To Moalboal / Alegria / Badian
From Cebu City, it's about a 3-5-hour drive down the island to the Moalboal area. Your map might say it will take less time, and it won't. It will more than likely take longer than you'd expect no matter what form of transport you take. One of my favorite things about the Philippines is that there is a variety of different options to get from a to b.
BUS | The cheapest way to get from Cebu City to Moalboal is by bus. It's around 116 pesos for a non-aircon bus or 127 pesos for an aircon bus, so it'll only cost you around $2.50 US to get there via bus which is a STEAL. Once you arrive at the airport, you'll head to the Cebu City South Bus Terminal.
Once you arrive, there will be plenty of signs to point you in the right direction or you can ask one of the workers for some help. The bus ride typically takes 3-5 hours depending on the number of stops and it drops you off at the Moalboal Bus Terminal. There will be plenty of tricycles or habal habals waiting if you need an additional ride to your guesthouse from there. Buy a bus ticket
PRIVATE TRANSFER | Generally you could book a ride anywhere with Grab, but they don't operate on a journey this long, so you can book your own private transfer on Klook. This is a nice option because your ride will be waiting for you and it's for a set price so you won't have to haggle for the price like you would a taxi. Book your ride
TAXI | Taxis are tricky in the Philippines because they're known for scamming everyone, even the locals. If you do flag one down, make sure you agree on a price and watch the meter so you don't get scammed. I recommend avoiding them and prebooking a ride instead to avoid the hassle.
Since I traveled to the Philippines solo, I organized a ride prior to my arrival because new places make me very anxious. I like to always plan the first 24 hours of my trip to alleviate some of that anxiety, so I met up with a girl in a travel group I'm in on Facebook. If you're a solo female like myself, or if you just need a driver, I can give you her contact if you'd like a trusted contact while you're in the Philippines! Reach out to me on Instagram and I'll happily get y'all connected.
---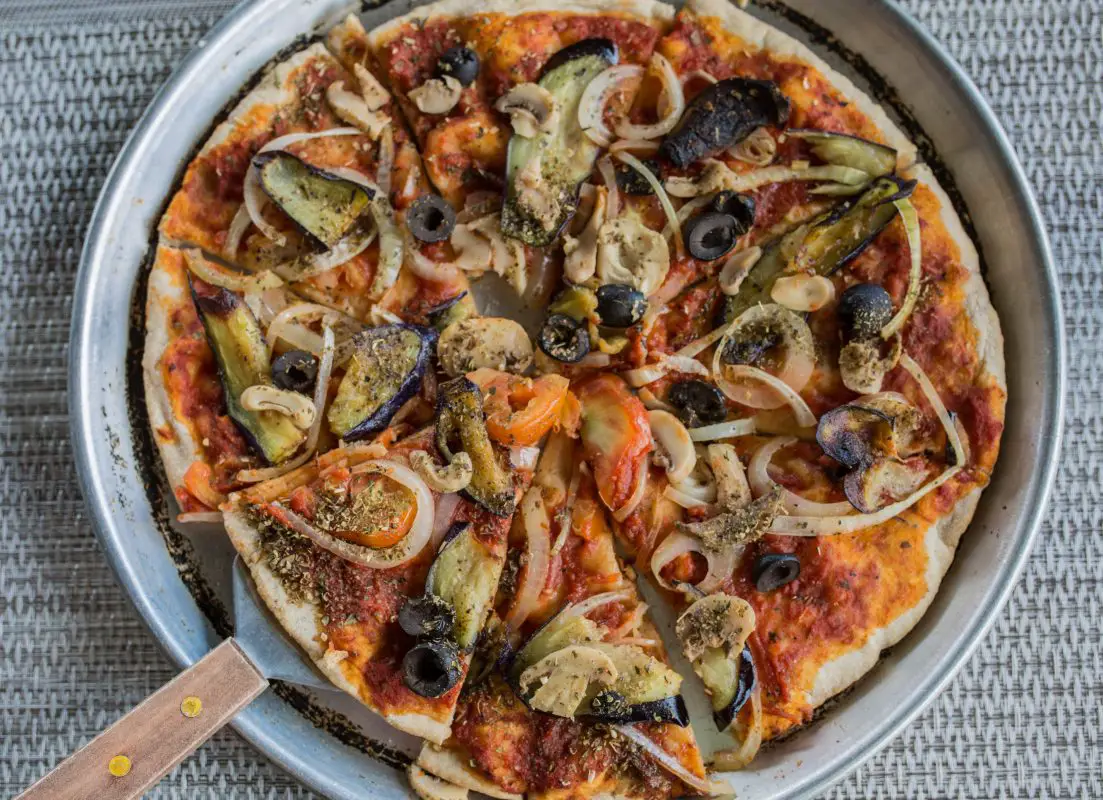 Where To Eat In Cebu
Cafe Cebuano | This was one of my favorite pit stops in Moalboal and I had one of the best pizzas in my life here, and you already know it was paired with one of their fresh coconuts. You can enjoy a great ocean view here and watch the sunset.
Ven'z Kitchen | On the hunt for some cheap, local Filippino food? This is your place! They have a great little spot that fills up insanely fast for dinner and some amazing vegan options.
Smooth Cafe | Recharge with a cup of coffee and a fresh falafel wrap here and start your morning off right. They have a smaller menu, but it's great if you're looking for something fresh after eating a lot of local cuisines.
The Three Bears | Enjoy a meal at this quaint place with a vegan stir-fry, pizza, or various other dishes for all kinds of lifestyles.
Lantaw Restaurant | You can find Thai, Indian, Filippino, Chinese, and Indonesian food all in this hub! The menu for this place is huge and it offers tons of selections to pair with their beautiful view of the ocean.
Last Filling Station | This restaurant is known for having some high-quality cuisine in Moalboal and they offer various breakfast options, fresh juices, salads, soups, pizzas, and more.
Freediving Planet | Build your own crepe, waffle, or pancake, anyone? They even have a build your own smoothie/juice on their menu which makes this a perfect place for tasty breakfast after a morning in or on the water.
---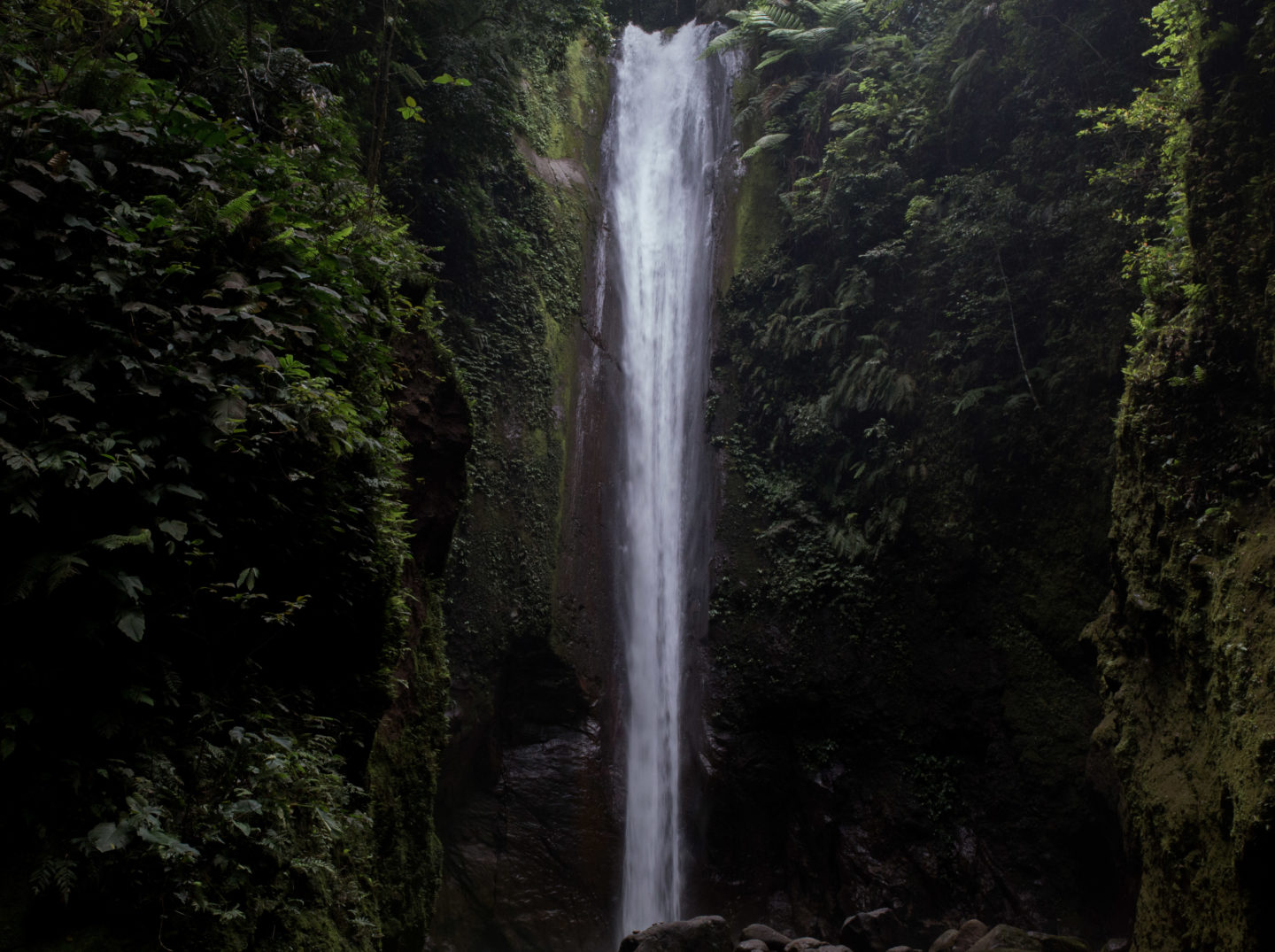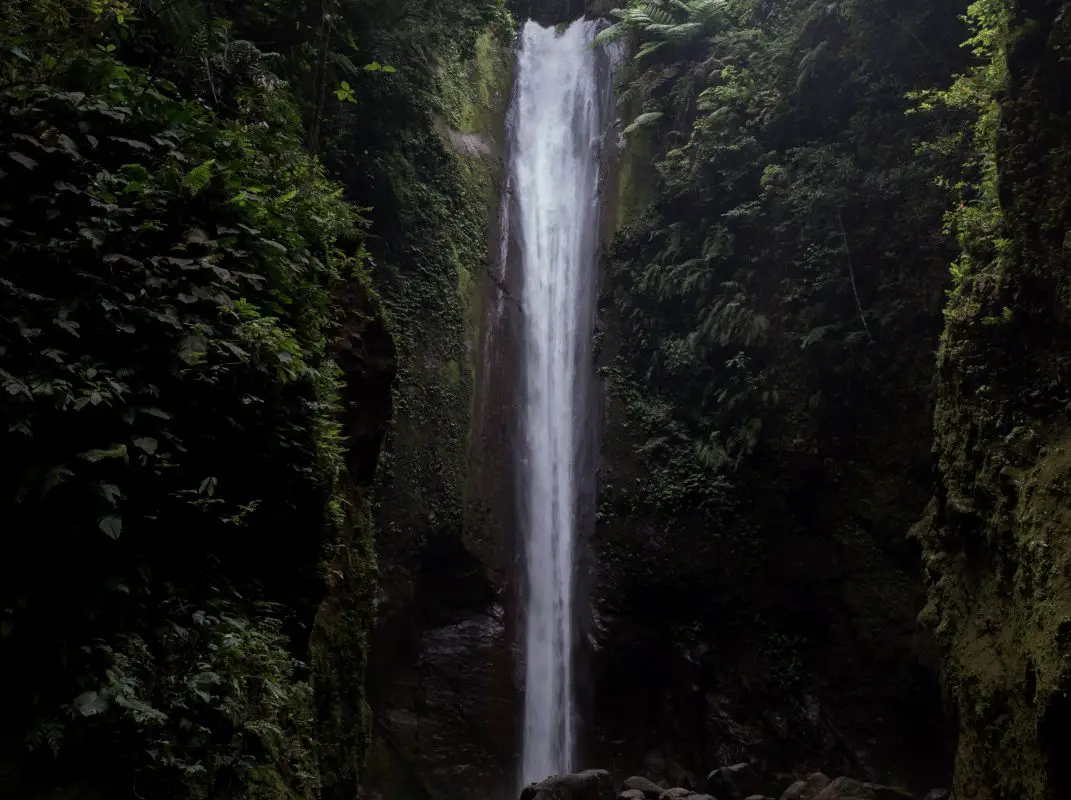 3 Days in Dumaguete
Dumaguete is one of the more underrated places to visit on a Philippines 2-week itinerary. It's home to one of my favorite waterfalls, Casaroro Falls, and some other amazing spots to explore for the next few days. I really enjoyed Dumaguete because getting around was extremely easy and the layout of the city easily makes you feel like you're at home away from home. Because Dumaguete is considered a college town in the Philippines, it's filled with amazing nightlife and next-level eateries.
In this itinerary, Dumaguete acts as a launch point, if you will, to some seriously amazing and adventurous day trips on and off the island. So once you're done snorkeling with sea turtles on Apo Island or visiting the haunted island of Siquijor, you can come back and party like there is no tomorrow. What more could you want?
---
How To Get To Dumaguete
Getting to Dumaguete from Cebu only takes around 20-30 minutes via ferry. You'll spend the morning in Cebu, then make it to the port before the last ferry departs at noon, giving you half the day in Cebu and the other half in Dumaguete.
FERRY | The easiest and cheapest way to get from Cebu Island to Dumaguete is by taking the ferry from Liloan Port to Sibulan Port in Dumaguete. You can fly to Dumaguete, but you'll have to drive all the way back to Cebu City, which is another 3+ hour trip and doesn't make much sense considering the port isn't far, and it's cheaper. You can pick up a ferry ticket from the desk at the port in Santander.
You can technically fly to Dumaguete, but considering that the airport is a 3-hour drive away, it's much cheaper and better use of your time to take the ferry.
---
Where To Stay In Dumaguete
The best spot to base yourself in Dumaguete is going to be close to the port and the airport. These two spots are close to all the best nightlife and places to eat. Also, if you're going on day trips to Apo or Siquijor Island, you'll be very close to the port so you can catch an early ferry out. Here is where I recommend staying:
FLYING FISH HOSTEL | One of my favorite hostel stays out of all my travels was at Flying Fish. They have bunk rooms available or you can book a private room here, so this is a great spot for solo travelers and couples. I like that it's close to Dumaguete Port, the airport, and a short walk away from all shops and restaurants. Book your stay
CASA ARRIETA HOSTEL | Another great spot to stay is Casa Arrieta Hostel. It's within walking distance of some of the best restaurants and facilities in town and is a beloved place to stay in the area. This is a great option for solo travelers or couples that aren't looking for a party hostel and want a quiet stay. Book your stay
---
Things To Do In Dumaguete
CASARORO FALLS | This is a bit of a trek to get here, and by trek I mean there are over 300 stairs that you'll have to climb back up once you're doing playing here, but the good news is that it is after you get to have fun, so technically there is no reason not to go and this will become one of those memories that you remember for the rest of your life. You already know I have a whole blog post dedicated to visiting Casaroro Falls.
MANJUYOD SANDBAR | Rightfully known as "The Maldives of the Philippines", this huge sandbar largely resembles something that would be in the South Pacific, but it's right here in the Philippines which means you can enjoy the experience without the price tag. It's about an hour and a half drive from Dumaguete City, and you could easily spend a half day here.
APO ISLAND | When I found of that there was an island that I could swim with sea turtles on, you bet your bottom dollar I jumped at the chance! This was one of the main reasons why I came to Dumaguete originally and was the experience of a lifetime. I wrote a post about my experience on Apo Island here that you can read here for more information.
SIQIUJOR ISLAND | Siquijor is an island full of mystery and wonder from its known tales of witchcraft and magic. It can seem a little mysterious and spooky once you arrive, but you'll forget it all immediately after you fall in love with the sights and locals here. Cambugahay Falls is one of the more notable waterfalls here, and of course, you can't miss cliff jumping at Salagdoong Resort! I tested my guts here and ended up jumping off the 35 foot (roughly 11 meters) deck!
BALINSASAYAO TWIN LAKES | You'll love exploring these two lakes, and if you have a drone, this is the coolest spot to snap a pic. You're able to rent a kayak and explore all around this place and it gives me vibes of Sugba Lagoon in Siargao.
MT TALINIS | This challenging hike will push your limits and give you some of the most beautiful nature scenes in Dumaguete. You'll want to take two days to do this trek, and you can easily book a tour through one of the hotels in Dumaguete. Your final destination after the summit is Casaroro Falls, so if you end up doing this hike, you can hit two places on this list in one trip.
---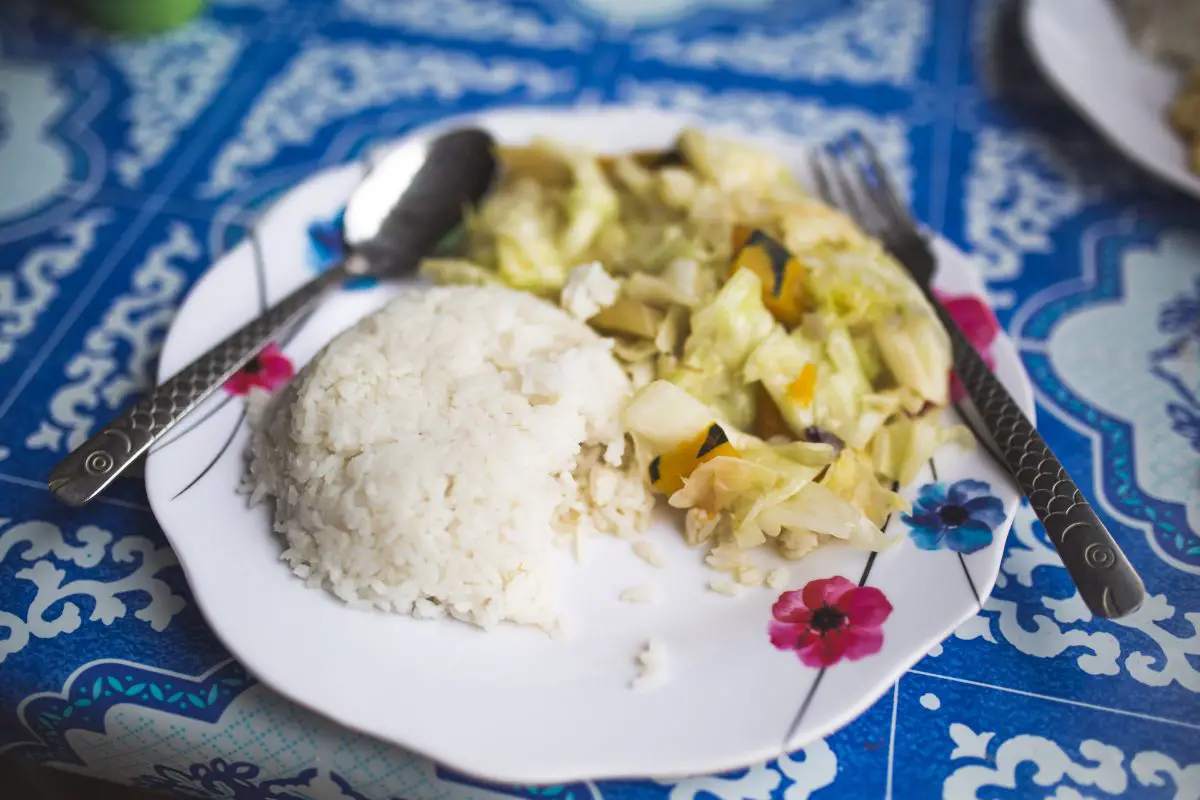 Where To Eat In Dumaguete
Alima Cafe | This hub has all kinds of foods from breakfast to dinner with pasta, great vegan dishes, soups, salads, and sandwiches.
Finbar | Pizza, pasta, burgers, and rice dishes are all available here with vegan options! This is a great social spot if you're looking for a chill, laughter-filled evening with new friends.
Ciaobella | Enjoy some solid Italian food and a glass of wine here. Spaghetti is one of my favorite meals to cook for myself back home, so it was nice to have a place where I could load up on carbs and cure some homesickness.
Food District | This isn't just one restaurant, but around ten or so that are lining a little dining area. This is the perfect place to go if you have a group of people with different food preferences, or if you want to enjoy a social night and grab some small bites from sushi, Chinese, ramen, or fresh juice stops.
KRI | This more "upscale" spot serves up some vegetarian love on their menu with some great options that can be made vegan, or already are.
---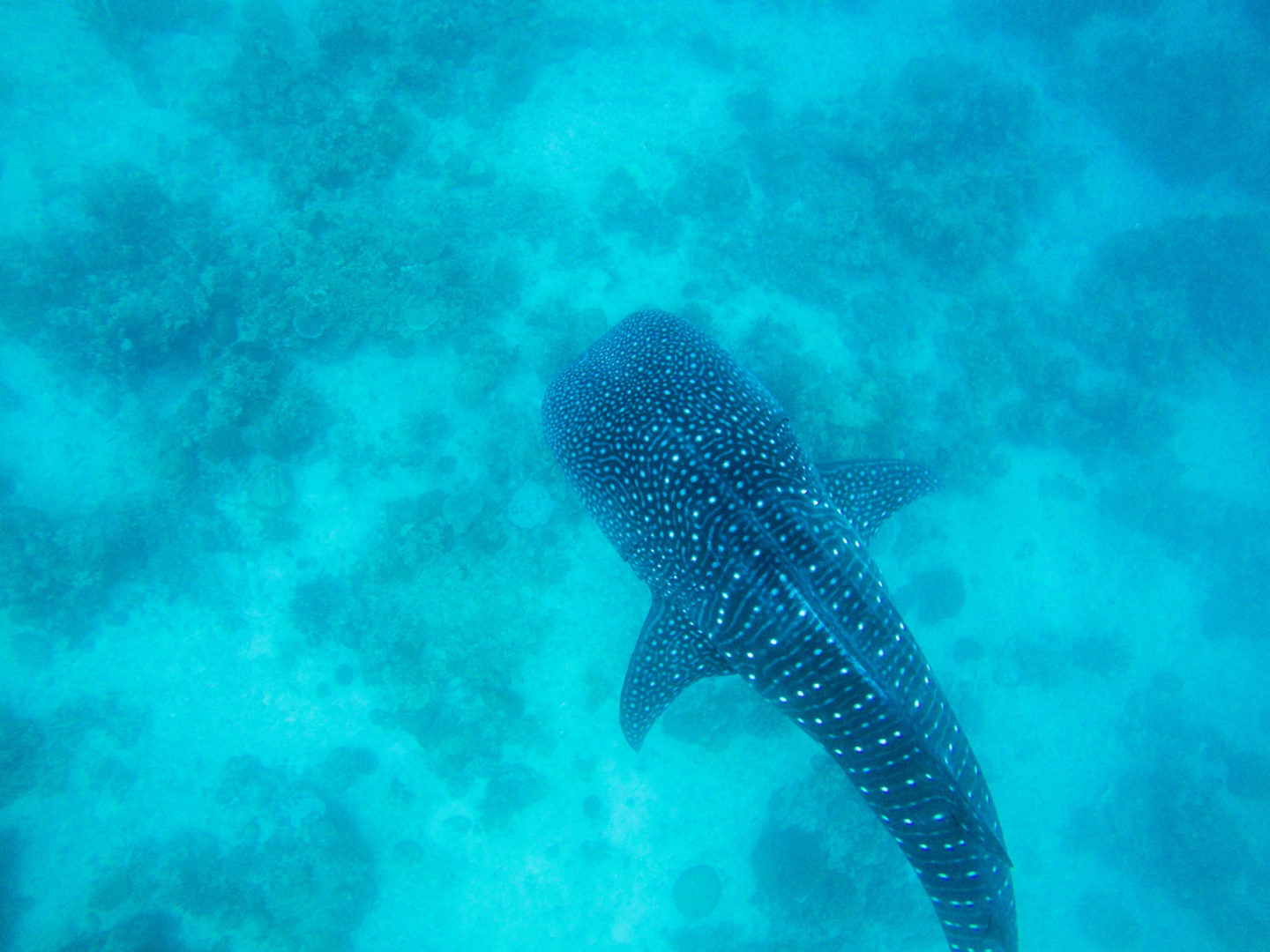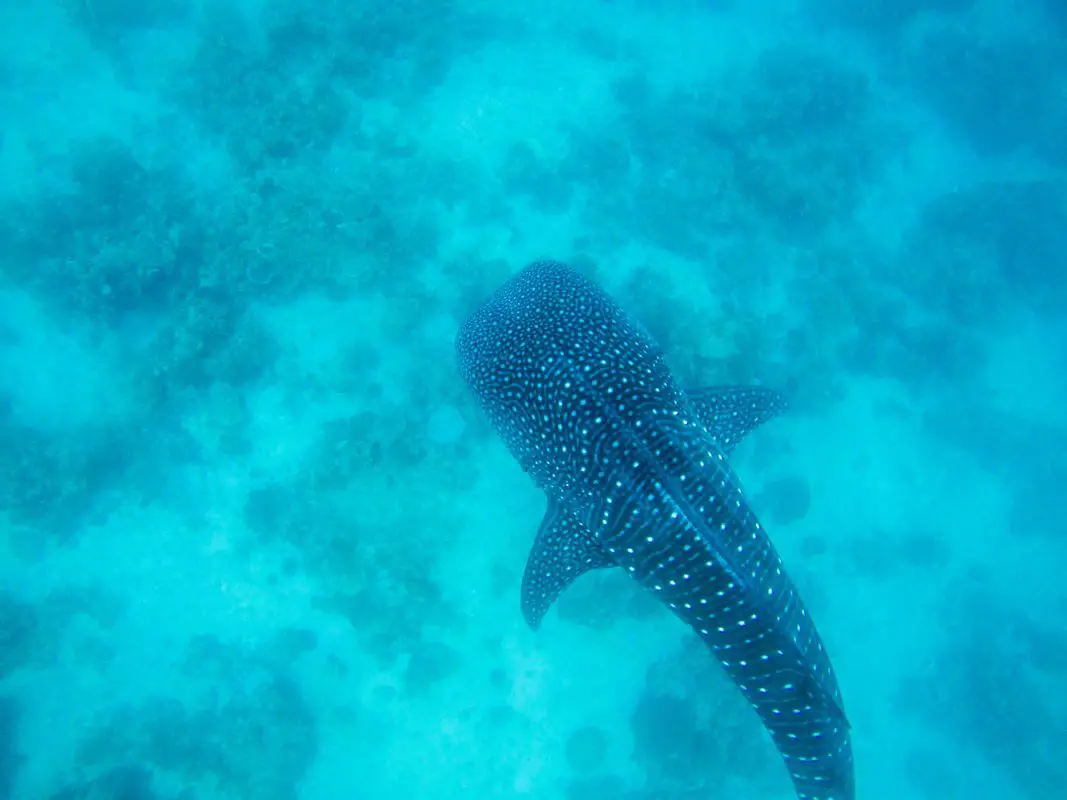 2 Days in Southern Leyte
So, what is there to do in Southern Leyte? And where the heck is it? For starters, it's about a three-hour flight (since you have to fly into Cebu or Manilla first), Northeast of Dumaguete and it's home to the most jaw-dropping whale shark tour.
This tour is the polar opposite of Oslob. I have even talked about how it's the best place to see whale sharks in the Philippines. Some people choose to not participate in animal tourism at all, so that's why it's optional for this leg of the trip, and it's a trip in and of itself to actually get there. I boarded a flight from Dumaguete to Manilla, flew Manilla to Tacloban, then I hired a driver to take me three hours south to Malitbog, where the tour would be taking place. It doesn't seem like much now, but prepare yourself, and pack snacks.
This tour had less than ten people, four of them being us tourists, and the others were boat hands that made us a fresh lunch, and a marine biologist that was there studying the sharks alongside us which was super cool. We were in a larger boat and once we spotted a shark, the boat would drop us off a good distance away from it, and we would then follow the shark into the abyss until the next one was spotted. The spotters there would drag you behind their paddle boat to the shark which made the whole experience so incredibly fun, unique, and truly off the beaten path.
Whale Shark Tour Cost: ~$50 (includes snorkel gear and local lunch)
Pros: swim with whale sharks ethically, support locals, & off the beaten path.
Cons: expensive "detour" (considering flights, airport shuttle, and tour), must allow two full days for transit, & long transit.
---
How To Get To Southern Leyte
Estimated Time: Half A Day
Arrival / Departure: Sibulan Airport (DGT) to Tacloban City Airport (TAC)
You'll want to leave Dumaguete at a decent time to make sure that you will have a driver when you arrive in Tacloban. You'll first have a layover in Cebu and then from there, you'll fly into Tacloban. The drive from the Tacloban airport to Malitbog is around three hours, so if you leave early enough, you'll be able to catch dinner when you arrive at your dive resort. I ended up arriving at around ten or eleven at night, so I was starved until the next morning, and no one like being hangry, so pack sure you pack some snacks.
---
Things To Do In Southern Leyte
DONSOL BAY | Your day for exploration here is going to be dedicated to the beautiful Donsol Bay. This is where you're going to be diving among world-class reefs and see magnificent whale sharks in their natural habitat. The full day trip is going to be dedicated here and, depending on your tour, you'll even get to see the first island the Spanish conquered when they first came to the Philippines.
---
Where To Stay In Southern Leyte
There are a handful of diving resorts to stay in this area, but since you're here for a whale shark tour, it's going to be best to stay with the resort you booked the tour with. I booked my trip from Padre Burgos Castle Resort, but at the time I booked my tour, the rooms were sold out so I had to find an alternative place to stay. Once I arrived and had one of the best tours of my life, I'm paying it forward to you and letting you know that this is THE BEST spot to stay.
PADRE BURGOS CASTLE RESORT | Dotted right along the edge of Sogod Bay, Padre Burgos has the best diving accommodations and whale shark tours in the Philippines. You book your tour with them directly from the front desk and you leave on the property to go searching for sharks in the bay. The hospitality is unmatched and I wish I would have booked four more nights with them it was so good. Book your stay
---
Where To Eat In Southern Leyte
I consider Southern Leyte an undiscovered part of the Philippines, aside from the diving scene, so there is a lack of hip new cafe and things to try out, but I didn't mind. This part of the itinerary is going to seem a little faster paced since you only have a couple of days, so I relied on my resort for my meals since it was convenient, and they had readily available vegan options for me and I didn't have to go hunting elsewhere, especially since I didn't have a scooter.
At Your Selected Resort | The food at the resorts is going to be really nice quality since, well, it is a resort. I had a really nice breakfast at Padre Burgos and I enjoyed some local Filippino dinners at the resort that I stayed in. They are going to be a bit more expensive since they are inside the resort, so plan for that, but it's nothing too crazy.
Local Food Stalls / Restaurants | If you're trying to save money on this portion of the trip since it is a bit out of the way, then there are some great local dives around the resorts I listed above. I couldn't eat at them personally since I am vegan, but those options are available to save on meals.
---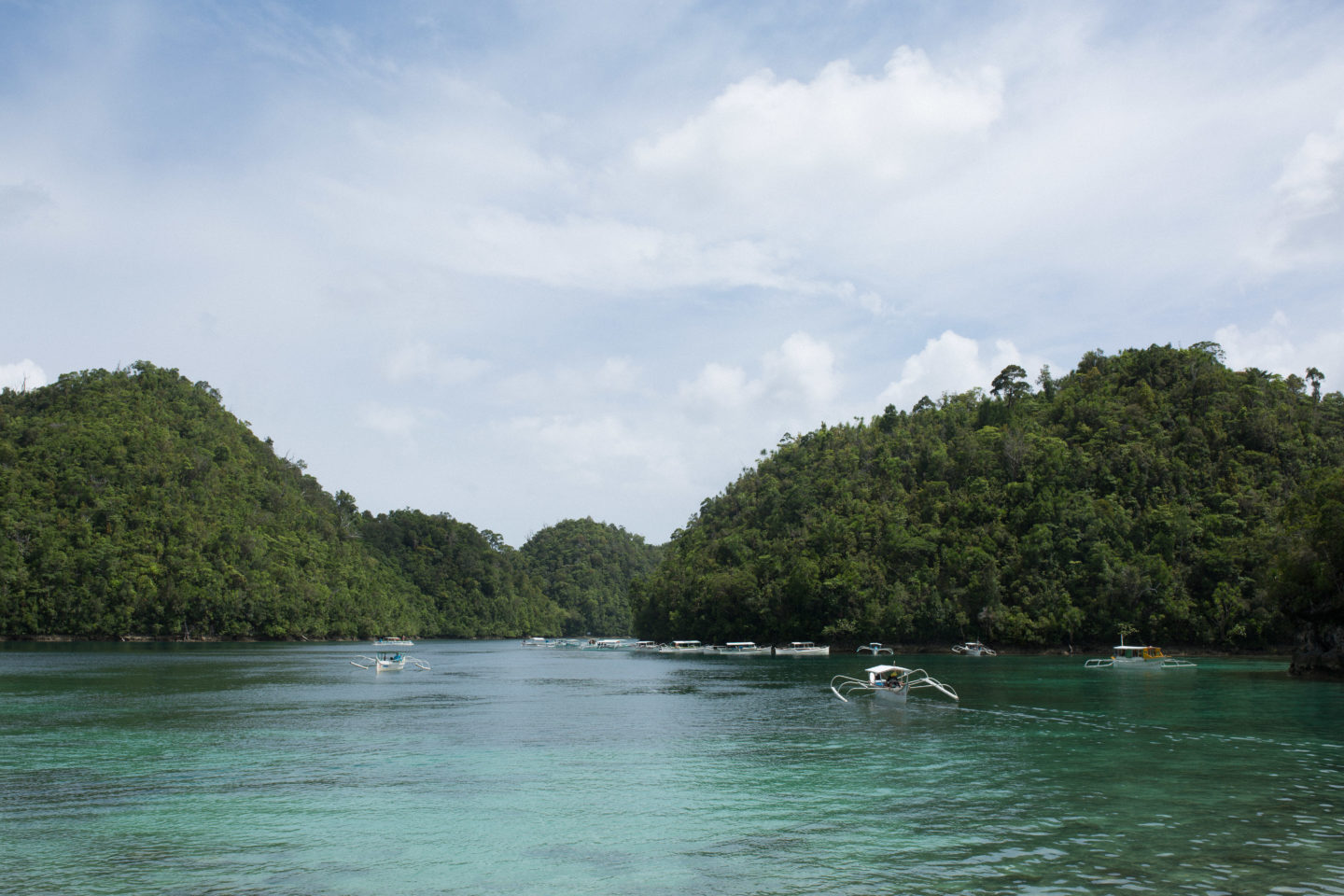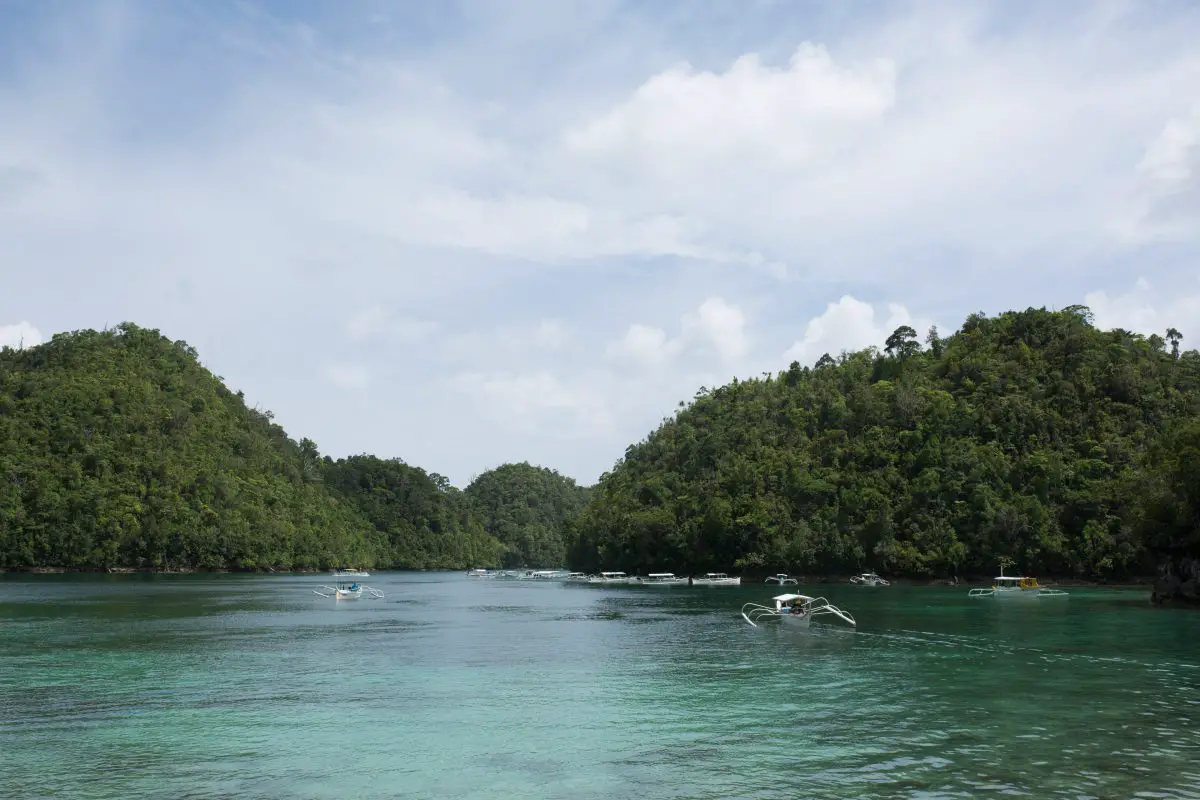 4 Days in Siargao
IMPORTANT NOTE | In December of 2021, super typhoon Odette destroyed many of the homes and stays on Siargao, so almost all of the island is under construction. A lot has been rebuilt since then, but please keep this in mind for your visit and consider a donation through Lokal Lab to help out the locals on the island.
Siargao is going to be your dream island life experience. It has recently blown up in tourism, so it's no secret anymore, but you'll find that this place is somewhere special when you arrive. As the plane lands, you'll look out your window to seas of palm trees and a birdseye view of Sugba Lagoon. You'll find some of the best surf breaks in the world and some of the most eye-catching sights, experiences, and food in all of the Philippines. You simply cannot miss this place, and you'll know why before you even land.
---
How To Get To Siargao
Departure / Arrival: Tacloban Airport (TAC) to Siargao (Sayak) Airport (IAO)
You're going to have to fly back into Cebu to get to Siargao, so allow half a day for this. Remember, the drive back to the Tacloban Airport is going to be over three hours, so make sure you leave on time, and yes, you're going to have to wake up at the buttcrack of dawn. I woke up around three in the morning and I arrived in Siargao a little after 2 pm if that gives you a rough estimate. You can schedule your flights later in the afternoon if you want to have extra time, but the early flight was the cheapest option for me and I am always trying to save some money.
---
Things To Do In Siargao
MAGPUNKGO ROCK POOLS | This is one of the most popular things to do on the island, and you'll want to make sure you get to them an hour or two before low tide. It's a great spot to hang out with friends or test your fears with some cliff jumping into the tide pools.
TOP OF THE HILL | This spot is unmissable on your way to Pacifico from General Luna. I had heard about this spot, but I never knew the exact location, however, I luckily passed through it and immediately recognized the sea of palms swallowing the island.
SUGBA LAGOON | Sugba Lagoon is near the capital town of Dapa and it's an incredible spot to spend the day exploring, paddle-boarding, and kayaking. I wrote all about my visit to Sugba Lagoon and how you can spend the day there here.
ISLAND HOPPING TOUR | Take a break from General Luna and enjoy three epic island excursions in three paradises. I wrote a whole blog post about my own personal experience here if you want to dive into what each island has to offer.
PACIFICO BEACH | I have heard that this place is comparable to the North Shore on Oahu. It's a great surfing spot and there are fewer people here since its an hour North of General Luna.
CORREGIDOR ISLAND | The normal three island tours don't include this in the itinerary, but you can easily ask for an extra stop for more pesos. This island is bigger than the other three and there is a lot more to explore here.
SOHOTON COVE | To get here you'll want to book a ferry out of Dapa for a couple of dollars, and it'll take around an hour to get here. You can either spend a day trip here and get home a little later, or you can spend overnight and leave the following morning.
---
Where To Stay On Siargao Island
There are two main places to stay in Siargao and that is General Luna, the choice of the majority, and Pacifico, the quieter surfing spot about an hour North of General Luna. As I mentioned before, I booked my Siargao rooms too late and found myself staying in Pacifico, but I enjoyed being in a quieter area where I could surf and enjoy the resorts and restaurants there. Neither is a bad choice, but if you want more popular nightlife and quick access to some great eateries, then stay in General Luna.
HIRAYA SURF HOSTEL | Right in the center of all the action in General Luna and a short walk away from the beach, the Hiraya Surf Hostel is a great spot for solo travelers to make new friends and be a short way away from incredible nightlife and tours. Book your stay
KERMIT SIARGAO | One of my favorite spots for healthy food, top-notch surf lessons, and peaceful atmosphere is Kermit. This is an ideal spot for couples or families that want a little bit of privacy, but still want to be near everything. It's also a short walk away from the beach so you never have to miss a sunset at the beach. Book your stay
---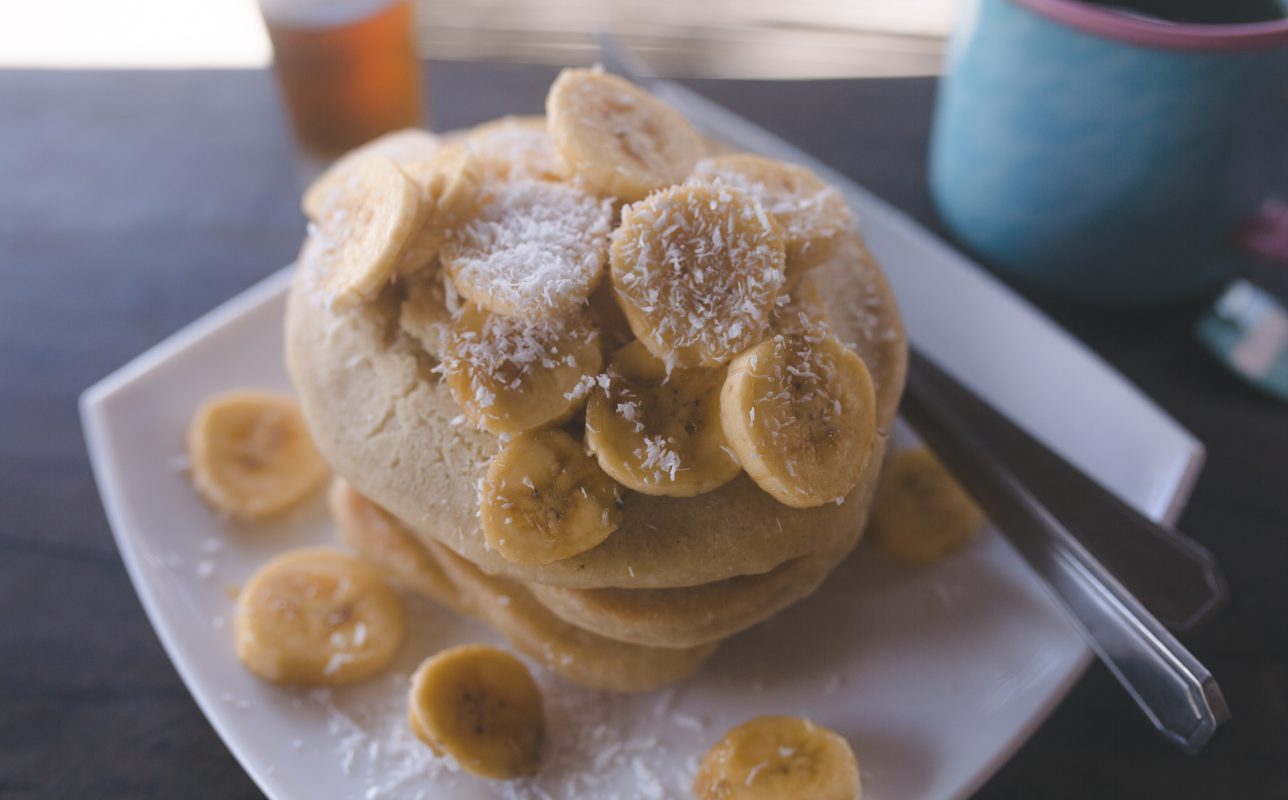 Where To Eat In Siargao
Shaka Siargao | Enjoy your post-surf smoothie bowl or smoothie here at this quaint little cafe.
Kali Ma Cafe | This cafe is within the Lotus Shores Siargao Yoga & Surf Retreat, and it offers an entirely plant-based menu with bunches of vegan goodies to munch on after a morning flow or surf break.
Emerald House | This place offers an epic vegan burger and other tapas to try out while you're in General Luna.
Cafe Honest (Wheely's) | This is the best vegan restaurant in General Luna, as I went here two days in a row to try out their incredible menu. The portions are a bit small (or I just have a huge appetite lol), so you may want to order two entrees.
The Pleasure Point | Known as the surfer's best coffee spot on the island, you can enjoy some hearty porridge and a fresh smoothie here and customize your bowl with all sorts of superfoods like chia, flax, and coconut nectar.
Coco Surf | I took a day to work on my website while I was in Siargao and I came across the most beautiful platter of vegan pancakes here. They also have vegan coffee which makes this the perfect spot to go to for your morning caffeine fix.
Bravo | Fill the air with acoustic music and enjoy an ocean view over tapas, soups, salads, and sandwiches, and a full menu of different smoothies and cocktails.
Kermit Siargao | The perfect place for a post-surf shake, pizza, pasta dish, or other Asian-inspired dishes.
---
WHAT TO PACK FOR THE PHILIPPINES
---
HELPFUL GUIDES FOR YOUR PHILIPPINES ITINERARY 2 WEEKS:
– 30 Travel Essentials For Backpacking Southeast Asia
– 50 Philippines Travel Tips For An EPIC Trip
– The Best Time To Visit The Philippines
– 16 Things That Surprised Me While Traveling The Philippines
– The BEST Philippines Packing List: What To Pack For The Tropics
LOOKING FOR DESTINATIONS GUIDES FOR THE PHILIPPINES? CHECK THESE OUT:
CEBU
– Tumalog Falls: Cebu's Unmissable Waterfall
– Canyoneering In Cebu: Epic Cliff Jumping
– Exploring Kawasan Falls on Cebu (Without the Crowds)
SIARGAO
– Island Hopping in Siargao: Guyam, Daku, + Naked Island
– How To Spend A Day At Sugba Lagoon
– Where To Stay On Siargao Island For A Dreamy Stay
– TakTak Falls: The Only Waterfall On Siargao Island
DUMAGUETE
– Apo Island Day Trip: Snorkeling With Sea Turtles
– Casaroro Falls in Valencia: Hidden Waterfall Near Dumaguete (FULL GUIDE)
SOUTHERN LEYTE
– Where To See Whale Sharks Ethically In The Philippines
---
HAVE YOU EVER BEEN TO SOUTHEAST ASIA? LET ME KNOW IN THE COMMENTS BELOW!

DID YOU FIND THIS PHILIPPINES ITINERARY 2 WEEKS HELPFUL? SAVE IT FOR LATER!