(Last Updated On: 23/05/2020)
While most trip-planning involves dreaming of the sweet photos you're going to take and the mouth-watering food you're going to grub on, we cannot help the inevitable reality of air travel. Sometimes it flat out sucks *shrugs*, and that's the truth! It doesn't hit while you're reading blogs for inspiration or finalizing bookings, it happens when you have to think about essentials you need to pack for your long haul flight. Then, reality hits. Oh yeah, it takes 24+ hours to get to my destination… Next comes in all the flashbacks of your previously uncomfortable flying experiences: no snacks, restless legs, inability to study the back of your eyelids for the duration of the flight, or the worst, a crying baby. After all the memories pass like when you've pressed fast-forward on a VHS tape, the dread settles in. BUT WAIT. There are ways to ease this dread of flying economy class. These long haul flight essentials that will make your economy flight perhaps feel a bit like comfort plus, or maybe even business class!
I've field-tested these items in my many, many hours of air travel, my 14+ hour layovers in foreign airports, and all my nights snoozing on gate seats to save a buck. I've gone through all the "SHOOT! I WISH I had this!" scenarios so you don't have to! *pats self on back* Let's get your bag packed properly with all the long flight essentials so you can arrive at the airport feeling prepped, confident, and ready to take on all the super sucky parts of flying in economy class (and make them not sucky!). Here we go!
This post may contain affiliate links for the products I mentioned, but as always, all opinions are my own. I make a small commission, at no extra cost to you, when you make a purchase or booking through these links. This helps to support this space and keep me blogging, which I am so extremely thankful for.
Planning a trip? Check out these other blogs after these long haul flight essentials!
---
The Most Important Long Haul Flight Essentials
---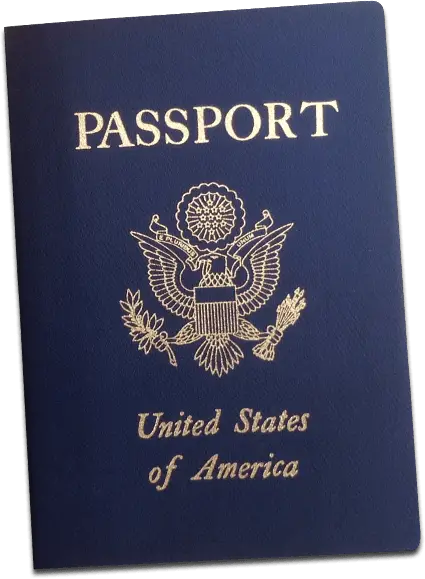 This is the "Wonka's Golden Ticket" of long haul flight essentials. If you don't have this, the closest place you'll be traveling to is to your mailbox. You can't go anywhere without this bad boy and trust me, you don't want to go through the hassle of getting to the airport without the proper ID and potentially missing your flight, so this should be the very first thing you make sure you have before you head out the door!
Months to weeks before you fly, you want to make sure that your passport is still valid and has enough pages for whatever country you're flying to! Most countries require you to have at least six months validity on your passport and a certain amount of blank pages in order for you to enter the country! If your passport isn't valid, renew before you leave! 
---
Copies of Important Documents (Physical and/or Digital)
The best way to avoid a mishap on your trip is to keep physical copies of EVERYTHING trip-related: booking confirmations, flight information, passport-sized photos (you'll want physical copies of these as well). If you tend to misplace copies easily, an even better idea is to keep them in a Google Drive folder so you can even access your documents offline!
---
Never, ever, ever put any of your valuables in your checked luggage if you're traveling with one. This is one of the golden rules of flying if you travel with camera gear or other tech that is important to you. Have you seen the way the airport employees man-handle those bags? Do you want your $2000+ camera and other gear in there flopping around, potentially getting broken? Tuck those valuables into your carry-on bag to avoid them getting broken, stolen, or lost!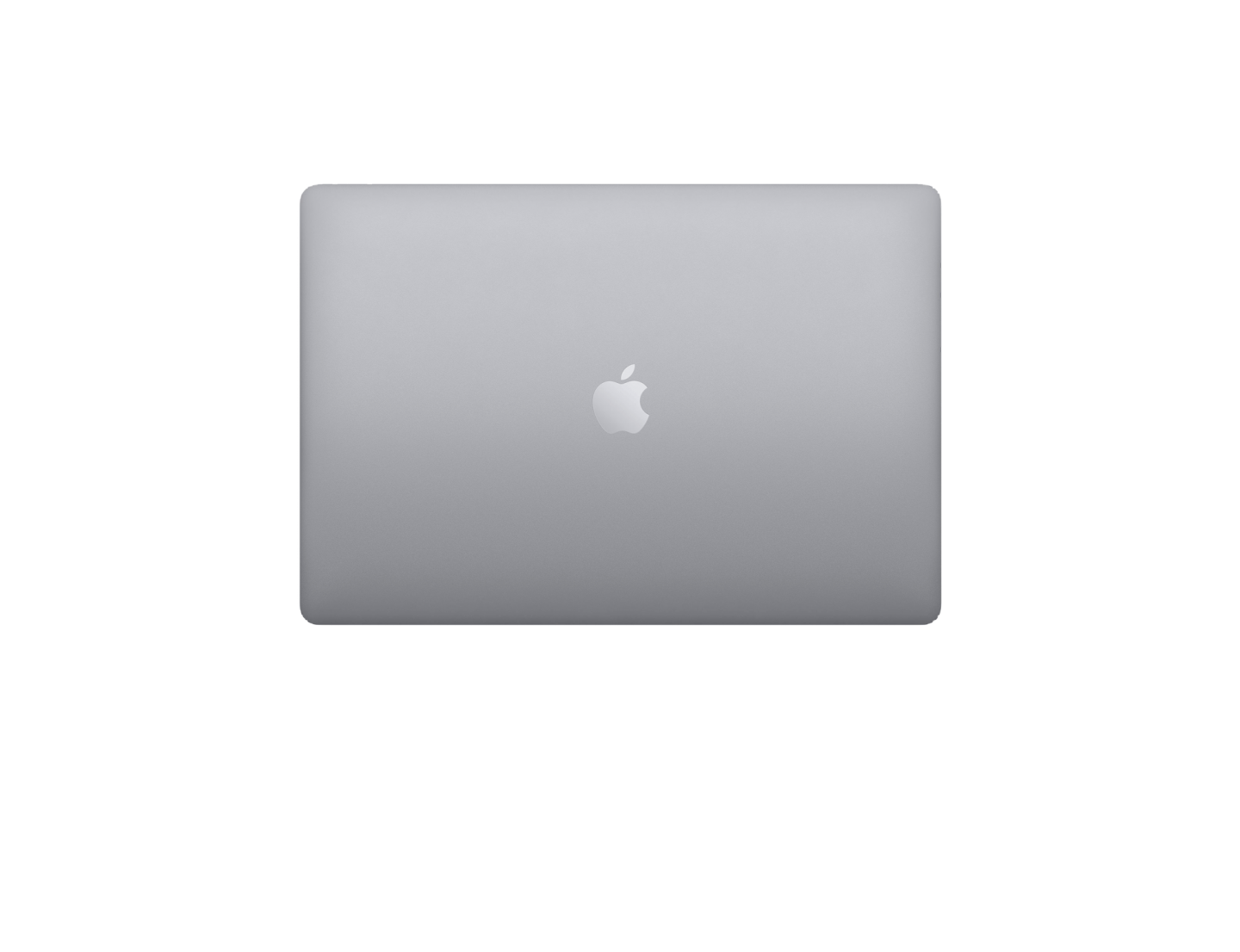 ---
Y'all know the drill! After grabbing your passport, these are the next three things you need to make sure you have before you leave for the airport!
---
Have you ever found yourself shuffling around for your flight information, gate updates, and any other essential information you need for your flight? What if you had everything you needed in one spot? And a history of every single flight, airport, and airline that you've ever flown on? Ladies and gentlemen, I present to you, App In The Air!
I seriously LOVE this app. All you have to do is put in your flight information after booking and it gives you real time updates of gate changes, delays, cancellations, and every other update under the sun that you could want. These updates happen instantly, so you're never waiting around wondering what's going on! Aside from that, I love that it keeps all my past trips in a vault, so I can look back on all my trips, see how long I've flown and how far! It even gives you cute little achievements like having my first red-eye flight or visiting five different airports. It even keeps track of the countries I've visited! Ah! It rocks and I could rave about it for the duration of this post, but go download it and let it change the way you fly!
---
This handy-dandy item is one that should not be left off your long haul flight essentials! I never go anywhere without travel insurance, so having this with me while I fly keeps me feeling secure throughout my entire trip. Shit can really hit the fan at any moment, so don't write it off your travel budget! You can get money back for canceled flights, lost luggage, delayed luggage, and more!
My go-to for travel insurance, like many fellow travelers, is World Nomads! I rave about them on a lot of my other packing list and safety tips on my website, but check out the link below to learn more about travel insurance, why you need it, and why I recommend World Nomads. Or you can get a free quote for your trip below!
---
Entertainment Essentials For Long Haul Flights
---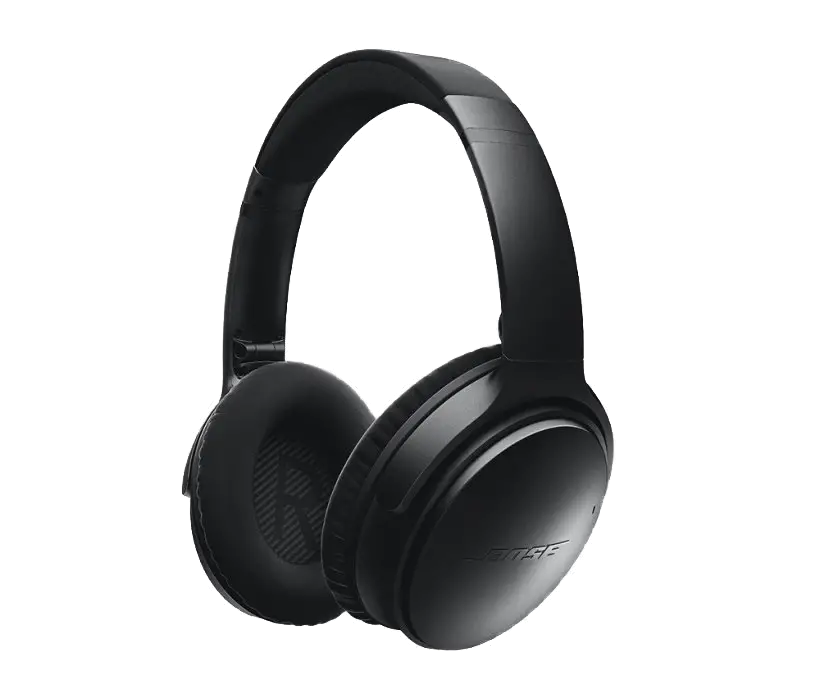 Noise-Cancelling Headphones
Quite possibly the most flight-altering long flight essentials on this list is a pair of noise-canceling headphones. Flights can be loud. There might be people having a loud conversation behind you or crying babies. The opportunities are endless in terms of noise-disruption and so if you want to read, watch a movie, or sleep in peace, these headphones are great to have in your essentials arsenal.
There are many great brands of noise-canceling headphones, but my favorites by a huge landslide are these headphones by BOSE. They've paved the way for travelers, so these are loved by many and are guaranteed to give you a massive comfort boost on your flight! Another option would be the newer version of Airpods. I don't have much fieldwork with those, but they are a cheaper alternative if you don't want to spend the pretty penny for the BOSE pair.
+ Corded Headphones for In-Flight Movies
---
Kindle / Ipad / Computer / Book
There are many options within the realm of entertainment, so you can really mix and match what you want to bring along. I tend to hopscotch between different entertainment outlets so I bring my computer, my book, and on occasion my iPad for tv shows. I'll also have the corded headphones above if I want to watch something on the flight headset. If you don't have a ton of room or are traveling with only a carry-on, I recommend bringing either an iPad or a computer since you can download books, ebooks, movies, and shows to both of those, so you can have an all-in-one solution!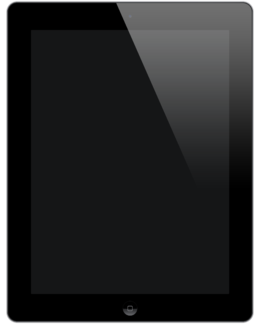 ---
Cue Rihanna's 'Where Have You Been"! Seriously, if you travel with a lot of electronics, or really more than two, this is a true game-changer. I've always had the issue of having a ton of things to charge and only one outlet since people flock to the charging stations in airports like a watering hole in the African savannah, but NOW, I can charge all my things in one sweep! You just plug one of these bad boys into the wall and then BOOM, you have 3+ extra outlets and maybe even spare USB ports as well!
---
A good portable charger is great to have for a long flight journey. With only 1-2 outlets on planes, it can be a pain to need to charge your things all at once, so bringing a portable charger keeps your electronics charged. Not all portable chargers are created equal, so make sure you pick-up a quality one like this.
---
Essentials To Keep You Fresh on Long Haul Flights
---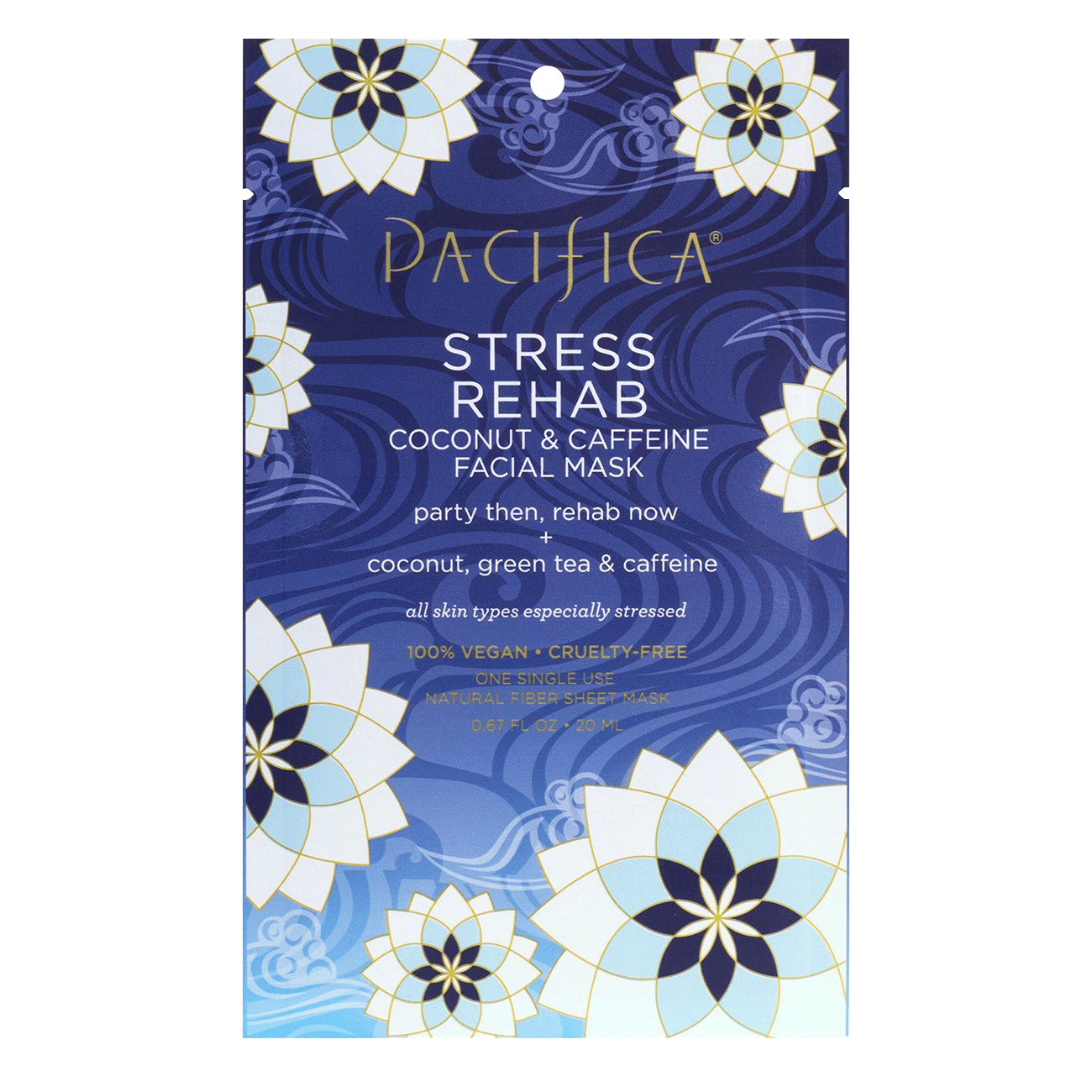 Face Wash, Moisturizer and/or Face Mask
If you really want to up the ante for freshness and comfort on your long haul flight, then having a small skincare set will work wonders. I tend to get pretty oily whenever I travel since my skin overcompensates for the dry airplane air, so being able to actually wash my face and properly moisturize is a small luxury. That's why I never forget to include a face mask on my packing list. I love this hydrating face mask by Pacifica because I noticed visible results/bounciness of my skin after I take it off. Plus, once you do remove the mask, you can rub in all the excess goodness into your skin so you don't need to rinse anything off!
---
Oh, the magic of the simple face wipe! I have a track record of ALWAYS breaking out during my long haul flights, but not since I started to pack these EPIC wipes that are simply the best wipes I've ever used. I use them whenever I go camping in the backcountry, where the closest thing to a shower is a dip in a river or lake. These have really added so much comfort on plane rides. These wipes are two-feet long and one-foot wide so you don't have to use 30 of them just to freshen up! The best part is that they're biodegradable so you don't have to worry about producing a ton of waste, either! Love, love, LOVE these!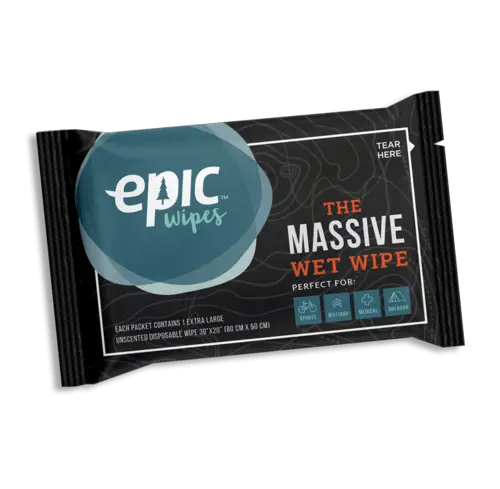 ---
As you can probably tell, the main theme of these long haul flight essentials to keep you fresh is that you're going to be sans shower for a full day, if not more. After sleeping and eating many snacks, all those scents and tastes are going to mingle in your mouth and produce "socks" on your teeth, as my dad likes to say, so make sure you bring your oral health essentials!
---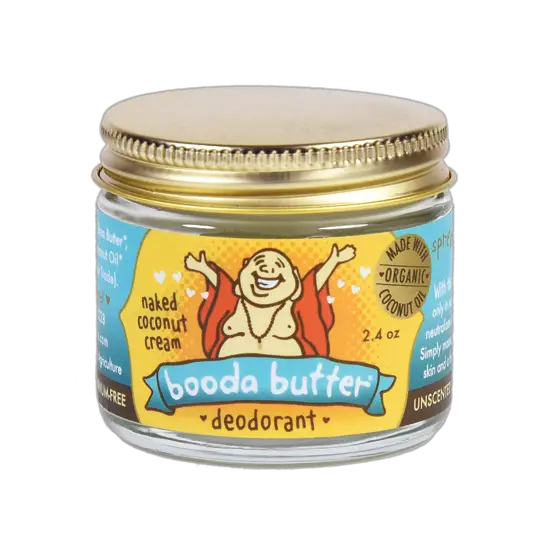 If you're flying for over twenty, maybe even thirty or forty hours, rank armpits are basically guaranteed. When I first started flying, I didn't think that I needed to bring this with me because, well, how bad can it get? Ahem. You'd be SURPRISED. The last thing you want to feel in a confined space is stinky and sticky, so I ALWAYS bring deodorant now so that I don't ruin everyone else's flying experience. I have been testing many natural deodorants and after NONE of them could combat the stench of my pits, and somehow made me smell worse, the gates of heaven opened upon Booda Organics Cream Deodorant. This stuff ACTUALLY works. It's all-natural, waste-free, and it keeps you dry and stench-free all day long. It's one of my holy grail travel toiletries and I will never go on another plane without it!
---
The recycled air in planes is always SO. DAMN. DRY. You can count on every part of your body shriveling up like a raisin: eyes, nose, and lips! Hydration is one of the most important parts of staying comfortable while flying so make sure you bring this!
---
You should see some of my before-and-after photos of my long haul flights… It's pretty rough. Especially my hair. See, the problem I have is that I have really thin, fine hair, so even walking out of my house makes my hair look like a rat's nest. Lying is no different, particularly after I've been moving around for an entire day. I like to braid my hair down my back to avoid the hassle of tangles. Then I'll bring my brush if I want to put it up into a ponytail. And y'all already know I'm not leaving without my WetBrush!
---
Items To Keep you Comfortable On Long Haul Flights
---
When I took my first international flight, I was SURE that travel pillows were a waste of space. "Seriously, you use it once, and then you have to lug it around for the next two weeks or maybe even months? No thanks!", I would say to myself. Buuuuuuuuuut, after succumbing to the grueling neck pains and finally finding a travel pillow that wasn't obnoxiously large to keep with me, I post up in my airplane seat ready to hit the snooze in minutes after takeoff. If you're hesitant to invest in a travel pillow because you too are too stubborn to lug it around, try this one out! #holygrail!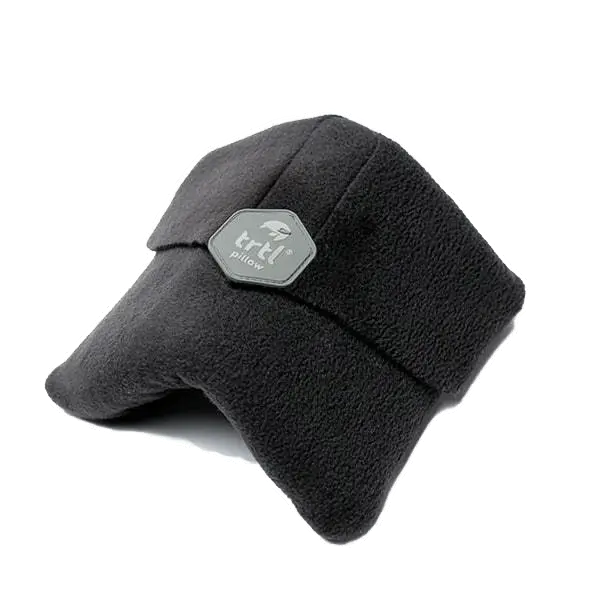 ---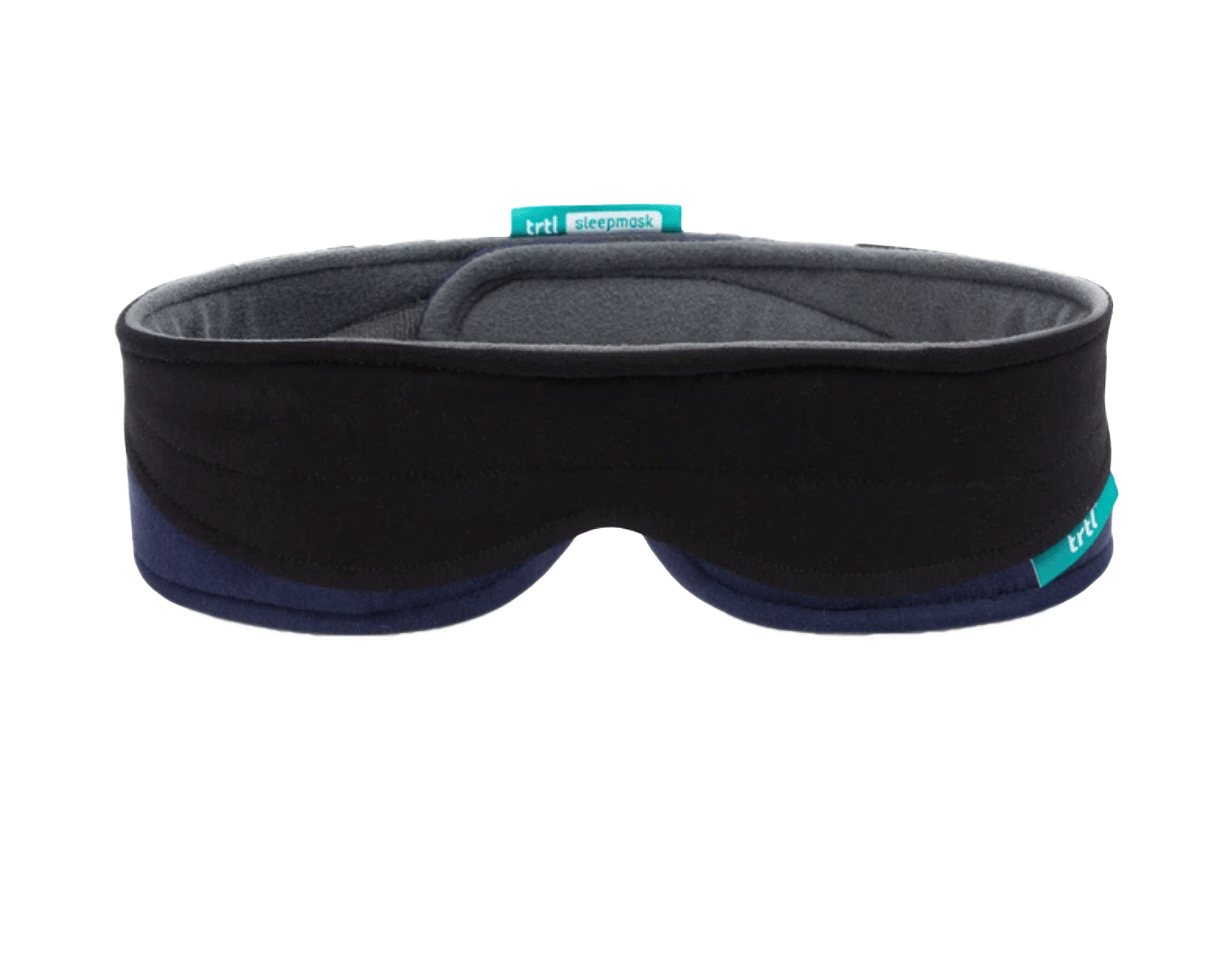 If you're sensitive to light whenever you sleep, then a sleeping mask is a great item for your long haul flight essentials list. You may be trying to get some shut-eye in the daytime hours when all the airplane shutters are open, or you may be traveling overnight, but the person next to you has their reading light blaring at full blast. An eye mask will give you that complete blackout you need to help you recharge on your flight before you land to properly adjust to the time change! If you want to feel supa' fancy, then you can pick up a silk sleeping mask *cue the "oo's" and "ah's". Silk sleeping masks are extremely gentle on the eyes, which makes relaxing your eyes much easier than other sleeping masks that can be too tight or put too much pressure on your eyes.
The finely woven silk is going to make you feel like you've just stepped into first-class, patiently awaiting your champagne delivery by the flight attendants. Talk about an UPGRADE, am I right?!
---
Crying babies, frequent announcements, loud conversations… You don't want to hear ANY of that whenever you're trying to sleep or focus on something else. These are all disruptions on flights that you'll likely come across when you're in the air. I haven't had a bad crying baby experience *knocks furiously on wood*, but I know other people that have had babies cry for the entirety of their flight. Grab those earplugs and thank me later!
---
A Pair of Socks / Compression Socks
I adore a good pair of thick socks. My feet are the first extremity on my body to get frigid on planes, so I always make sure I board a flight with them. Yes, even if I am wearing a pair of sandals! I will gladly look like a white uncle at a barbeque before I EVER let my feet turn to ice cubes! There isn't any special pair that I pack along, but bring your favorite, warm pair of socks!
Alternatively, I do know some people who tend to puff up around their ankles and feet due to the elevation on planes, so compression socks are another favorite among travel bloggers and frequent flyers. Personally, I get puffy in my stomach and face on long haul flights. I know. How did I get so lucky?! So compression socks have never been necessary for me, but you may find that they're absolutely essential for you to stay comfortable on that long flight.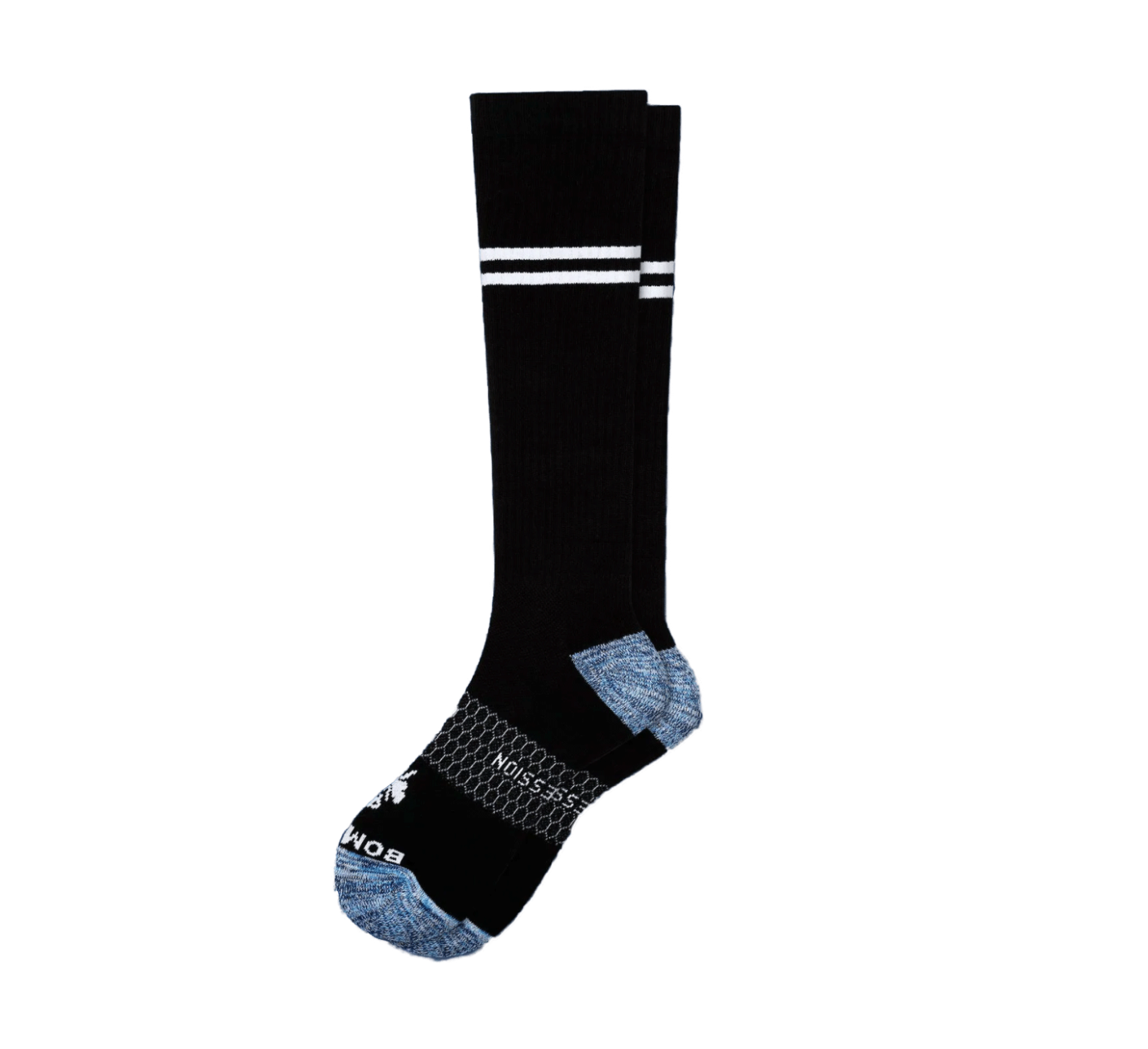 ---
I don't know WHAT it is about the dry plane air, but it sucks out every ounce of moisture I have in my eyes on international flights. Generally, I can bear my eyes being dry because it's never THAT bad, but if I have multiple legs of flights, I will always bring a small bottle of eye drops. I learned my lesson on my first few long-haul flights because I had to endure hours upon hours of dry, itchy eyes. Now, you'll always find a small bottle of eye drops in my toiletry bag!
---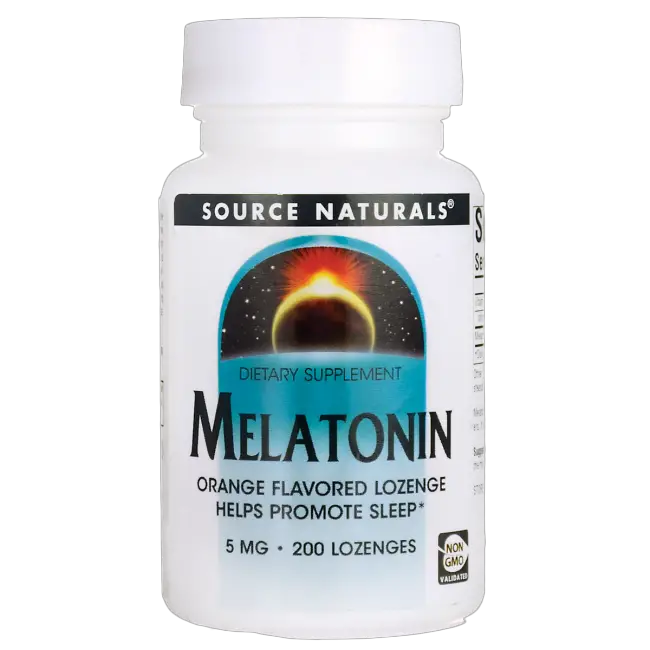 Thankfully, I can fall asleep practically anywhere. For example, when I was eight, I fell asleep in a laundry basket. I think this life skill has carried me through my feats, including when I fly! I don't have any issue falling asleep on planes, but I know a lot of people that do. My sister brings Benadryl or NyQuil on planes so she can pass out instantly, but Melatonin is another good option if you want something more natural. I used this brand on my trip to Iceland to help combat the six-hour time change and it worked like a charm! 
---
Gum is a great thing to have to help your ears adjust to the ascent and descent of the plane! I enjoy the long-lasting flavor of Project 7 gum. Specifically the Everest Peppermint flavor. This is a nice, sustainable alternative to most chewing gums and they're made in the US! Plus the packaging is super cute so if that doesn't sell you, I'm not sure what will!
When I am tired of chewing gum, or if I just need to freshen my breath, I look to my tried and TRUE mints, Mintia. These are Japanese mints that I discovered on my first visit to Okinawa, Japan in 2016 and there isn't another mint on the market that tops this one. Seriously. 
---
Essentials For Ease Of Travel On Long Haul Flights
---
You never know when all hell is going to break loose. AKA, when your luggage is lost and you're forced to wear the same airplane outfit for three days straight. This is why it's always important to pack a spare outfit in your carry-on. This is a long haul flight essential that you never know you need until you do, so always make sure you have a spare change of clothes!
---
There is no successful flight in the history of flying that goes without a proper snack arsenal. While long haul flights do have meals, oftentimes they are incredibly small, just like the "snack" which I like to call a pre-snack (the snack before your snack). This always makes me feel malnourished whenever I travel, on top of already feeling dehydrated, so I started to bring my own healthy snacks and instant meals that help me stay satiated whenever I fly.
My favorite snacks are GoMacro bars, Hippeas, nuts, chips, crackers, etc.. I try to avoid anything too smelly just out of respect for fellow flyers, so anything dry is great! As for instant meals, I like Dr. Mcdougall's instant ramen bowls and soups since they're very small to pack in your bag and you just need to add hot water! You can also cook and prep your own meals like a sandwich or salad to bring along as well!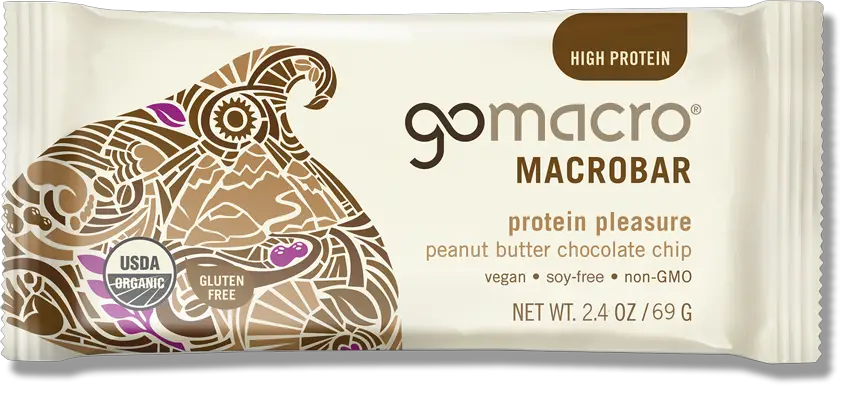 ---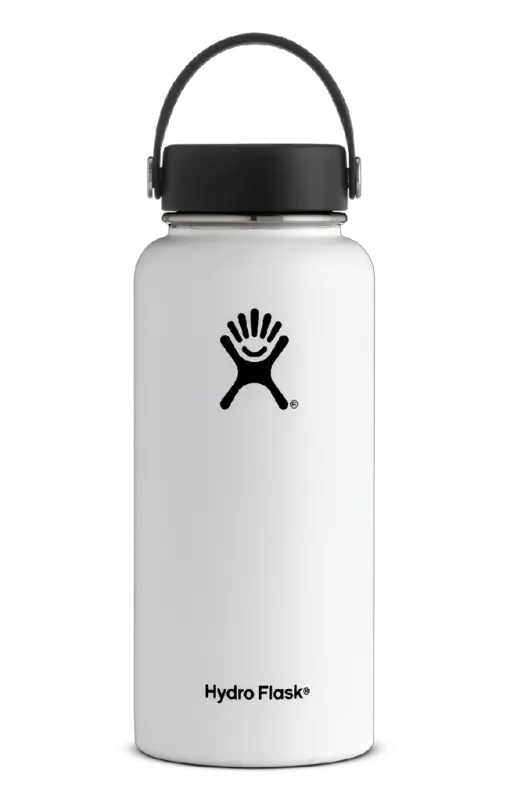 I am always baffled when I see people without water bottles when they fly. Since the cabin is super dry, you're going to dehydrate way faster than if you were in the regular, humid air. I know a lot of people recommend an eight-ounce glass for every hour that you're in the air, but I always try to drink as much as I can for the duration of the flight. Dehydration can make you fatigued, or worse, constipated, so make sure you're chugging back your h2O and avoiding caffeinated drinks!
The cups of water they give you on the plane are equivalent to a shot glass. By bringing your own reusable water bottle, you're going to be 100x more hydrated and help reduce all the waste that comes from air travel!
---
I am generally a pretty cold person in general, but airplanes feel like a different kind of cold, so ALWAYS bring some type of light jacket with you for the flight. The airport might be hot, but once you board that plane and get in the air, there's going to be a significant temperature drop!
---
I know this is not necessarily essential for a lot of people on long haul flights, but with all the funk that flows around airplanes, I know for a fact my immune system can use a little bit of an oomph! Emergen-C is a vitamin c powder/drink that, for one, is super tasty, and two will help you keep from getting sick on an airplane. There's no lie that airplane food, dehydration, and lack of sleep can cause an immune system slump, so pack this along for a yummy drink or sickness prevention!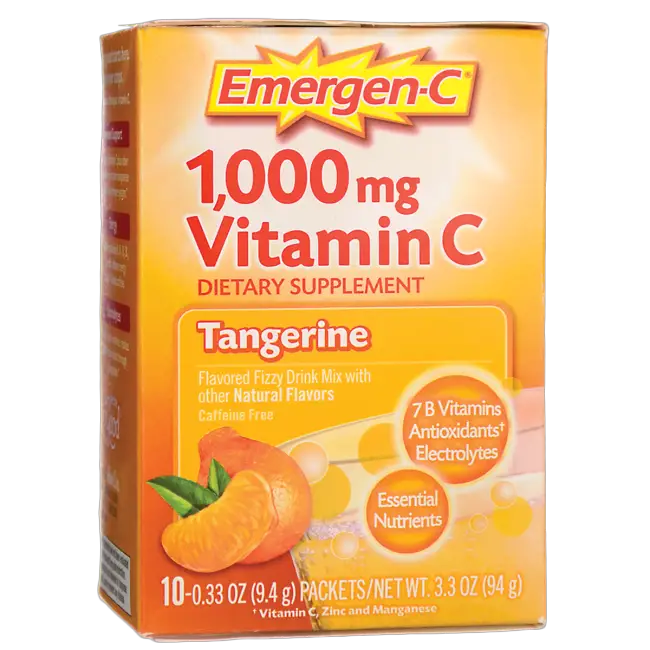 ---
*BONUS*
The greatest airport hack of all time using…
Alright, so this travel tip varies from flight to flight, but it mainly works when you're in an international airport before your long haul flight headed home or back into your home country.
You probably have Netflix downloaded on your phone, iPad, or another device so that you can download your favorite shows on your Netflix account. But did you know that you can connect to the international airport wifi and download Netflix shows and movies from the country you're in? YES! When you have to put your iPad on airplane mode, it doesn't know that you've switched countries, so whenever you connect to a different internet signal in a different country, it automatically connects you to their Netflix services!
I was able to download Avatar: The Last Airbender season one for my flight from Seoul back to the United States! Once you arrive back in the states, the downloads will go away, but you'll be able to watch shows or movies for the 10+ hour flight back home! SCORE! Try this out and see what cool shows there are on international Netflix servers!
---
What are your essentials for long haul flights? Share with me in the comments below!
Aaren
Need these long haul flight essentials for later? Save them to Pinterest!