(Last Updated On: 22/01/2020)
I know. I know. This has been a long time coming. And by a long time, I mean it's about two weeks late in terms of setting goals, but I am currently buried in a mountain of tissues from getting sick (that of which I don't have time for lol) and I've been absolutely gassed these last two weeks. It's almost like I am burnt out but still motived and the feeling is just extremely confusing at the moment, but HEY. I'm here now, delivering all my goals and aspirations for the new year. I've had these on my mind for quite a while so it's not like I am JUST NOW deciding on what I want out of 2020. I procrastinate, but maybe not like that, haha.
At any rate, I am excited for 2020. I've had the chance to shake her hand, invite her in, and get to know her a little bit before we start getting serious and I've actually been grateful to have taken this goal thing a little bit slower. It's okay if resolutions don't start exactly on January 1st. I learned that very fast! 2019 was both humbling and kind of mundane for me (most of the time), so looking forward to 2020, 2019 was the stepping stone that I needed. It was a year of growth and education and I finally realized that. There was a Youtuber that I used to watch but still check up on every once in a while and she said that she looks at life through the lens of everything allowing you to level up. All of the difficult experiences, humbling experiences, and positive experience all weave you to level up into the person you're supposed to become.
For all my fellow gaming lovers, 2019 can be best compared to all those times when you've avoided the main storyline of a game entirely and just did a bunch of sidequests, but you found a lot of badass items and got more health and stamina as a result of those sidequests so it actually is a huge benefit to the game. That's what 2019 was for me. A lot of seemingly unnecessary and sometimes frustrating sidequests that helped me level up to this year!
So, with that being said, I know you're here for the meat and potatoes of this blog post, all my goals, so without further ado, let's dive into 2020, shall we? (took me long enough haha)
This post may contain affiliate links for the products I mentioned, but as always, all opinions are my own. I make a small commission, at no extra cost to you, when you make a purchase or booking through these links. This helps to support this space and keep me blogging, which I am so extremely thankful for.
Interesting in reading more Life At Sea updates? Check out my previous months!
---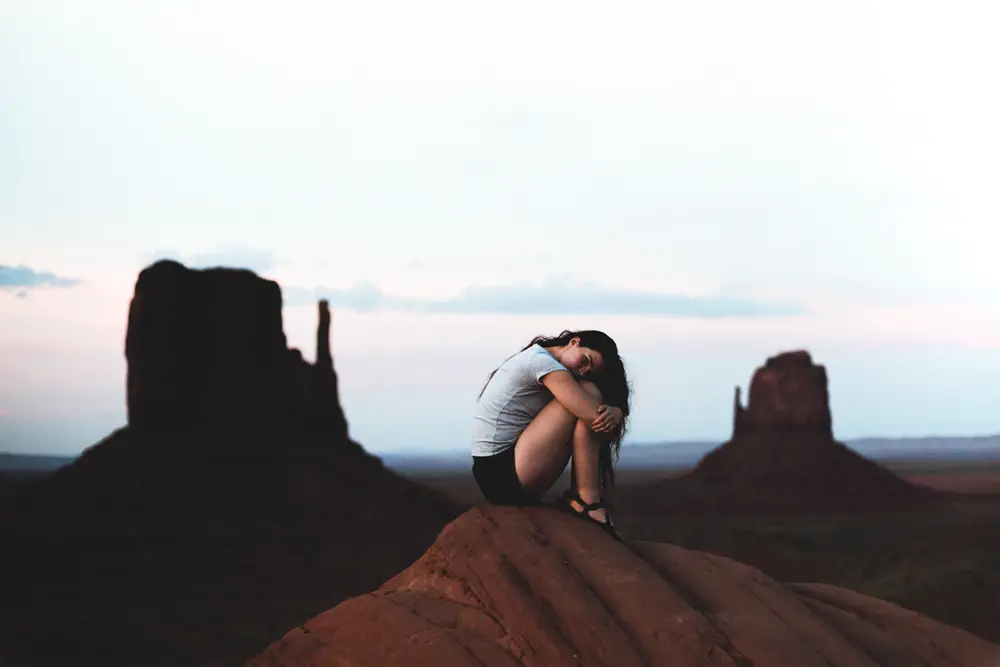 Wrapping up 2019
September – December
The tail end of this year has been filled with a whole lot of one thing: Nothin'. My finances tanked, like, really tanked once I got back from my trips (sorry Dave Ramsey), and so I've been working to get in a better spot financially, building my credit score #adultthings, and getting things done that I've put off for so long. For example, getting blood work done, getting my wisdom teeth removed, organizing my external hard drive, etc.. It's all sounds so mundane and boring, but ironically, getting my shit together has never felt so good *sheds tear*. I know that one day, as I push forward towards my goals, that I am not going to have as many days filled with spare time, so I am grateful for them now.
These last couple of months have been filled with trying new recipes, managing my finances, saving money, trying to plan trips, working probably way too much at both my full-time job and this website (could also be labeled as a full-time job). I've been finding new music and reading and also probably eating way too much of my favorite pho, but it has made me realize that I've started to see all the beautiful parts of exactly where I am at this moment.
BUT that is not to say that 2020 isn't going to totally rock ALL of our socks off, SO I am hoping to start sharing more and being more present in both my personal and digital life since I tend to ghost both of those things a lot and turn into a hermit. I am determined to make this my best year yet, as always, so that I can further grow into the person and life that I've always wanted. Heartfelt! But accurate!
In regards to the website in which you are reading this post, honestly, it was pretty stagnant during the last few months of 2019. I had a surge of traffic up to around 7,000 readers, only for it to dip, then go back up, then down, and honestly not seeing any dramatic growth was kind of upsetting for me, but I kept pursuing, rewriting, and optimizing so that growth spurt would hit in the up and coming months (and it has!) after all of my optimizations have registered. I started to post only once a week so that I could focus on the quality of information on my site rather than the quantity and that has made all of the difference (even if I have missed a couple of weeks). I redesigned my pin graphics for Pinterest and that has drastically improved my traffic which I wasn't expecting??? It was more of an experiment than a for sure change, but the results of making this change have seriously changed my growth by ten-fold and I am stOOOOOOOOOked! A fellow blogger told me, "If it works, run with it", so here I am, running with it!
Other than that, my 2020 goals will speak for what I plan on working on in the new year, so I want to get into all the goals that I set in my 2019 goals blog post, what went well, what flopped, and how those are changing for the new year. Sooooo, let's start with the good!
---
2019 Goals That I Nailed
---
Reach My Ad Payout Minimum
I just BARELY made this goal by the end of the year, but ya girl finally received that 100 buck-a-roonies directly deposited into her bank account in December! This goal started off extremely slow since my website traffic was very low and still growing, but since my traffic has picked up, drastically this month (January) might I add, I will reach this goal faster and faster each time. Since I haven't yet qualified for Medavine, I will more than likely continue to use Google Adsense for the advertisements on my website until I do reach the qualifications for Medavine, so I was thankful to reach this goal since I thought it would be an eternity before I would!
Travel To Utah, Arizona, + Iceland
Even though I set out to plant my footprints in more than just three places this year, I am grateful that it was only three, these three specifically. Iceland turned out to be way more magical than I could have ever imagined. I always wondered why everyone was so obsessed and now I finally understand why. As for Utah and Arizona, this trip was a much-needed nature/friendship getaway with one of my best friends. We don't see or talk nearly as much as we should, but each time we see each other, we pick up right where we left off. We are planning a special getaway this year, in lieu of our annual camping trip, so I am equally as stoked about that after looking back on all of our other memories we made last summer.
To be honest, my website made an INSANE amount of progress last year. It was redesigned. It was organized. It was optimized. The list goes on and on and on. I couldn't have imagined trying to accomplish everything while on the road, so the fact that most of this year was spent exactly as I am now, planted in a chair, is something that I look back on, smile, and be grateful for because one day, this isn't going to be the case.
Recently, I came across a piece written by Brianna Wiest that basically said that most of your life will not be extraordinary and that if you wait to be happy for all the bigger moments in life then you're going to spend most of your life being dissatisfied. It was said a whole lot more eloquently in her Instagram post, so use the link to read it there, but it was a nice reminder that I don't need to be on the go 24/7. I adored every second of my trips this year, and while I am hoping to make a couple more this year, it's alright if I don't. I have never made it a point to count countries. I have found that the fewer, more meaningful trips that I take, the more thoroughly I enjoy them. So, thank you, Iceland, Utah, and Arizona.
Plan My Work Days + Stick To Them
FINALLY, *exudes not one, BUT TWO sighs of relief*. For the longest time, I thought that I had to wake up at the buttcrack of dawn in order to be productive. That if I didn't wake up at 5 am and drink a liter of water and go to the gym, then the day wasn't going to be productive. So for an overwhelming majority of the year, I struggled to maintain a work schedule that simply didn't work for me. I don't mention it a lot, but I do work a full-time job outside of my website, so I would work closing shifts (3-4 pm to 10-11 pm), and I would try and wake up super early to get my blogging tasks done, only to fail miserably, try again the next day, fail miserably, and so on and so on.
SO FINALLY, I have started to work opening shifts at work (4-7 am to 11 am – 3 pm), and I found out that I am productive in the afternoon, not the morning! What a shock this was to discover, but now I can get work out of the way, make a separate schedule for my blogging duties and it has made a world of a difference. In addition to that, my workspace is no longer my home! Another MASSIVE difference! So, I'm not actually crazy and there is some mild science behind this. Being at home triggers something in my brain that tells me to relax, so whenever I would try to wake up early and work on stuff here, I wasn't motivated because my brain wasn't, literally, in the right mindset. However, ever since I started going to a local coffee shop to work on my things, I am motivated and more productive than ever before. Being there means that I am ready to dig my heels in and get to work, not relax. I am trying to save money for traveling, so while an almost daily coffee is not written into my monthly budget, I am proud to throw my money into being productive!
I'm so happy I nailed this that I could almost shed a few tears of joy! It took me so long! If you find that you're procrastinating or just aren't productive, try working on your things at a different time or in a different space!
Organize + Optimize My Site
In 2019, I finally was able to get some framework, design, and direction for my website. Now, I finally have a legit homepage, a more detailed resources page, and a website that I can grow into this year. There are a lot of changes that I still want to make, so those will hopefully be implemented this year so that you can find all of my information a lot easier and different sections of my website will be more established. Getting my website redesigned was one of the best decicions that I made this year!
One Blog Post On Google Page 1
While my original goal was to only have one blog post on page one, I now have MANY blog posts on page one of Google and many others on their way up there! My packing list for Okinawa has been on page one in the number one spot all year now, and it is in dire need of a sprucing up, BUT I am stoked either way! I am hoping to add a bunch of other blog posts in the top three slots on Google this year to help build my organic traffic!
Beat My Daily Viewing Record
So I beat this almost immediately after 2019 started, then again in 2020! I think I have beat it around five times already this month! It first started at around 250 to beat, then 300, then 450, then 500, and now it's sitting at around 679 pageviews?! The travel blogging gods are blessing my website right now! I plan for it to keep going up, so stay tuned for those in my up and coming monthly update posts! Truth be told, I would have never believed my site would ever grow to this magnitude, so I am thankful for the little travel tribe that I am building!
---
2019 Goals That Flopped
---
*plays world's smallest violin* Looking back on this goal for 2019, I should have never have made my goal this large, to be honest. At the time, I didn't know how much I didn't know, so setting this goal didn't really feel that "unreachable" to me. But, I ended 2019 with around 5,000+ sessions (1/5 of sessions I needed for Medavine). I didn't even make it halfway, but that's okay with me! I worked hard to grow my website in 2019 and I am reaping ALL the benefits of it this month. I am predicting that by the end of this month, I will be just under halfway to my goal (approx. 10,000 sessions this month).
Reach 1,000 Followers On Instagram
As much as I want to say that I worked hard to reach this goal, I did not. Instagram has never really been at the forefront of my mind. I use the platform to share my art and that's about it, for now, it seems. I ended the year at around 915-ish followers, just a little bit short of my big 1,000 goal, but my account did grow last year and I am thankful for that. I don't plan on making an "Instagram following goal" for 2020 just because it doesn't feel something that inspires or motivates me. Of course, I would love to share my art with thousands of people, that would be really cool, but it's not something on my to-do list for the new year. It is going to grow anyway as I continue to post and go on more trips, but for now, I pop in and out as I please and I enjoy it a lot that way.
Work My First Paid Partnership
I know. It's so vague. I have a couple of ideas for this, but I'm not sure what brands/tourism boards will say yes, so, for now, it's going to stay vague. Ideally, it'll be a smaller tourism board or company or brand, like Raw Elements Sunscreen or Go MACRO, but the opportunities are endless and all I know is that I want to work a partnership this year, so crossing my fingers that this vision comes to me soon!
Travel To Mo'orea, Japan, Hawai'i, Bali/Lombok, + Colombia
There's one reason why I didn't make it out to these places in 2019; finances. The list I made back in 2019 wasn't necessarily a list of places I planned on visiting, but a list of places that I wanted to choose to visit in the new year, and I nailed 3/8 of them! I am hoping to pursue Japan and Bali this year, but I'm not so sure! It all depends on my chedda and how other plans unravel!
---
Aaren's Wrap Up
Where I Went In 2019
Ideally, my 2019 would have been spent plane hopping all over the globe, but ironically, and thankfully, I spent a lot of the year doing the exact opposite of that, plopped in a comfy-ass chair, writing, brainstorming, editing, and manifesting. And to be quite honest, I am grateful to have spent probably 90% of the year working my hustle because I am reaping the benefits of them as we chit chat here on this little yearly roundup *two double fists to the air*!
But anyway, aside from my leisure and hard work, I did go on two notable, special, magical trips this year, a Southwest USA road trip and Iceland!
Southwest USA | New Mexico, Arizona, + Utah
For the first time ever, I actually went on a ~girl's trip~! As most of you know, 99% of the time I am traveling solo, doin' my thang, but I had the sweetest company of my good friend Lea this time around, a fellow photographer, creative, lover-of-the-outdoors, and passionate human.
She drove five hours to pick me up in Texas, then we both drove around 14 hours to get to Arches National Park, with a stop in New Mexico to visit one of her camp friends and make a quick pit stop in Albuquerque before we finished the journey to Moab, Utah. Surprisingly, Arches turned out to be one of my favorite National Parks in Utah. The setup is very straightforward, the views are alien, and the hikes are next-level! I expected my most cherished hike to be the iconic Delicate Arch, but we managed to discover a seriously wicked-awesome hidden gem that is hidden in plain sight in the park. You know you hit the jackpot when you're the only two on the trail until NOON in HIGH season.
Arches was special and I'm sure we turned every inch of that park into some type of photoshoot no matter how wiped we were. One of us would want a quick photo, the other would spot a good angle, and the rest is history, haha. Normally traveling in high season makes places unbearable, but since we were both willing to wake up so early to avoid crowds, it always seemed like a casual day here and not anything overwhelming!
Our next stop was to Canyonlands National Park and I believe we spent only a quick day here since we needed to delegate our time best for our wants/needs, but I would love to go back and get into the canyon, literally. You can go IN the canyon! I would love to go on a tour down the Green River and see what early explorers witnessed when they first discovered this part of Utah! While we were walking around, I wondered what it would be like to be riding a horse in the middle of the desert only to stumble upon a big ass canyon. It definitely would have been an "oh shit" moment in the best and worst of ways! We took it slow here since we explored practically every inch of Arches, so this was a slower-paced park, but we definitely enjoyed kicking our feet up and munching on chips while taking all the views in!
Capitol Reef National Park was the next dot on the map and I was pleasantly surprised by this park! The main road that runs from Canyonlands to Bryce Canyon runs right through Capitol Reef, so a lot of people simply drive right through the park, but we spent a half-day here and decided to hike the Casidy Arch. I had a ton of anxiety since we were hiking on slick rock the entire time and it looked like a flash flood was 100% likely, but we made it down and back safe! It was probably the most challenging hike that we did on our entire trip consider the first third of the trail is basically stairs but the view is 1000x worth it. You get an insane view over the park and there is an arch that is was eroded into the side of a canyon? It was fascinating. I don't have a hiking guide, yet, but if you google the Casidy Arch in Utah, you'll get a feel for what I am trying to say. That's the only larger hike that we did, but honestly, it rocked both of our worlds as we headed to my most anticipated National Park of the trip, Bryce Canyon National Park!
So throughout the entire trip, I had this feeling that I was going to fall in love with Bryce and here I am telling you that it was, in fact, my favorite park on the whole trip! I'm not sure why I preferred it so much to Arches and Zion, but something about the elevation, remoteness, and unmatched geological formations completely swept me off my feet. We didn't have enough time to spend more than three days in this park, but I am hoping to go back in the up and coming years to explore more of the park. It's both cute and mind-blowing and makes you feel every emotion on the spectrum. It just feels otherworldly. We kind of did a custom-ish hike that hit most of the trails in Bryce Canyon in one go, aside from backcountry trails, the Fairyland Trail (one that I really wish we could have hiked), and some others! We were able to see basically all the highlights in about a day and a half but I recommend 2-3 days to explore the park thoroughly!
We planned our trip so that we would arrive in Zion last, so all the time leading up to it was left for anticipation, and boy were we EXCITED. We spent around three days here hiking the narrows, taking an alternative route to Observation Point, and getting off the beaten path in Kolob Canyon. It. was. awesome. Was it my favorite park? No. Were the views worth the hype? Absolutely! Although I do wish that Zion would share some of the spotlight to it's 'not-as-sought-after' sister parks in Utah. I think Zion gets around 5 million visitors per year while Capitol Reef welcomes only around 700,000. It's kind of a crazy difference, yeah? There is so much to see and do in the park, especially the major hikes, so I am glad we had a few days to look around and get a feel for the place!
Utah was awesome as expected! For a first official summer camping/road trip, it went mysteriously well and it helped me gain more confidence to get out into the outdoors!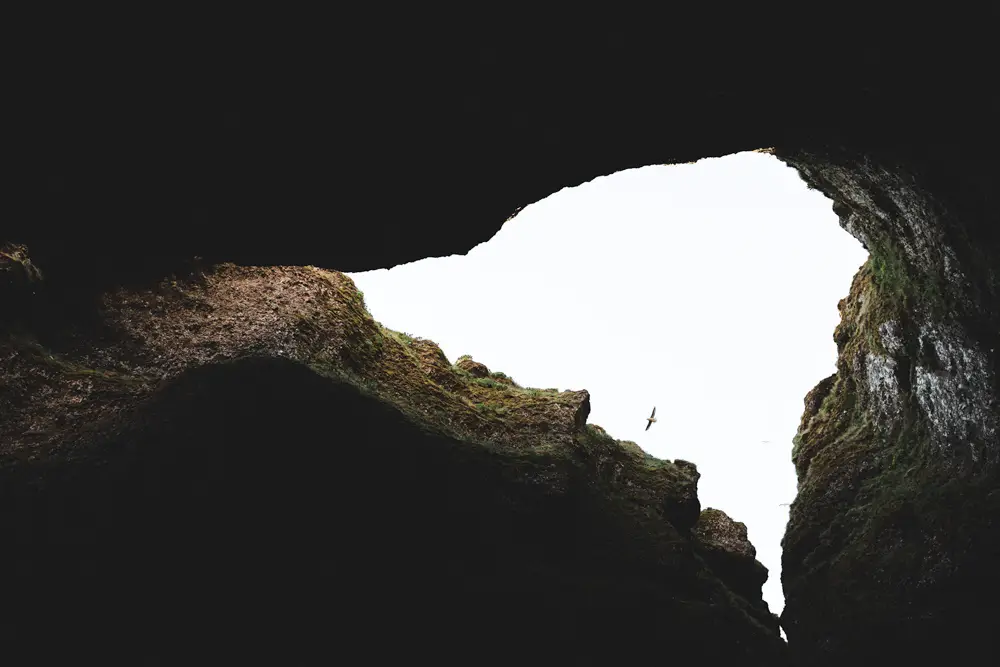 Western Europe | Iceland
You know when people are so obsessed with something (whether it be an artist, musician, actor, etc..) that you're almost annoyed at how one thing could possibly be that great… Well, that's how I felt about Iceland… Until I traveled there. There has always been an alluring quality of Iceland that made me even more curious to pay it a visit after SO. MANY. PEOPLE. became obsessed with this country. I never understood the obsession with such a small place, but MAN did I come to my senses! I am now one of those people that will rave and rave about Iceland until you couldn't possibly bear to hear more about it. The landscapes, the people, the wildlife, the culture. It's all so magnificent.
I went on a two-week road trip beginning in Reykjavík, heading to the Snaefellness Peninsula, West Fjords, South Coast, all the way to the Easternmost point of Iceland. You'd think I would have seen it all, but no, I barely scratched the surface. I always tell people that if I were able to take a plane back tomorrow, that I would. I am dying to go hiking in the Hornstrandir Nature Reserve after I gain some backpacking and wilderness skills under my belt! AH! It's so hard to spill it all out into one blog post, but Iceland is a very special place to not just me, but millions of other people for a reason. Don't let the extreme weather, cost, and remoteness scare you away. If Iceland has been pulling you, I highly encourage you to take a leap out there, but not without reading this!
---
Published Blog Posts That Concluded 2019
---
Bops/Playlists That Concluded 2019
---
---
December 2019 Stats
Monthly Page Views | 7,046
Monthly Sessions | 5,458
Pinterest Reach | 499,000
Domain Authority | 13 (+3)
Page Authority | 25 (+1)
January 2020 Goals
Monthly Page Views | 8,500
Monthly Sessions | 6,000
Pinterest Reach | 600,000
Domain Authority | 15
Page Authority | 25
---
Goals For 2020
Blogging, Travel + Personal Intentions
Qualify + apply for Medavine (aka reach 25,000 sessions)
Alriiiiiight! Medavine, round two! I already went over why I shouldn't have made this a goal for 2019, but for 2020, I am ALL GAME to reach this. Since I am already almost halfway there in JANUARY, I know that I can accomplish this goal this year!
For those that have no clue what a session or Medavine is, it's an advertisement company that basically every blogger uses to monetize their website because this service is implemented automatically onto your website once your application is approved. It has made the top bloggers thousands and thousands of dollars and it's one of the best passive income streams! To qualify for it, you must reach a minimum of 25,000 sessions every month on your website. For example, if you visit my website and click around on a couple of pages then leave, that is one session, but it would be seven unique page views. If you come back and visit again after clicking off my site, that is a second session. I need 25,000 of those to make the ad chedda'. It won't be thousands of dollars right off the bat, but it will be significantly better than what I am getting from Google!
With the way January is looking, I truly believe I can reach this as long as I keep implementing my strategies properly, writing for SEO, and doin' my thang! Woot woot!
Start Youtube?? (not sure what this entails yet)
Youtube? Vlogs? Cinematics? What do I want to share? I don't really know yet… I do know that I don't want Youtube to take over my blog. I want it to be an additional creative outlet. I think that I would want it to be "mini-films/vlogs" of my adventures that I share pretty much whenever I feel like it or get around to editing them. I feel very wishy-washy about this because I already travel to create content on the places that I visit, so I am afraid that finding the need to film everything might take me out of the moment. Quite frankly, I'm unsure. In addition to that, I am indecisive by default, so I'm not making any promises for the new year, but I might try and experiment with things so maybe stay tuned for that! Who knows!
Complete my core content for Scotland and work on The Philippines, Bali, and Okinawa
These are the four places that helped me begin this whole blogging rendezvous and I really want to do them justice on my website. My Scotland content is actually hand-carved GOLD, just sayin', while my other destinations either have a lack of information or a lack of detail. I lost almost all of my photos from Okinawa and Bali almost two years ago, so that's why you haven't heard much about them on my website, but I really want to try and make it back to one of those places so that I can fill in the content to help y'all out!
The main goal of my website is to have every single resource you need to plan a great trip to any destination that I have listed. If you browse through all of my blogs on Scotland, you'll see that the information is uniform, detailed, and can be used for the entire trip booking process. That is what I want for Bali, The Philippines, and Okinawa. It's so hard to write the proper content when you don't have the photos that you need, so that's why I need to revisit some places to get what I need, but overall, the goal is to have core content along with off the beaten path content for a good mixture of information! I am going to be stoked once it's all done!
Polish my website and make all of my content more easily accessible
Right now, I have almost 100 published blog posts… Okay, so where do you get access to all of them? Exactly. They're kinda hard to find? I am brainstorming ideas for pages that I can implement on my site to help you guys access all the essential information you need to travel ze world! I am starting with my destination pages and going from there, so stay tuned for some sprucing up along with updated content!
Work my first paid partnership with a brand/tourism board
Again, I touched on this beforehand. I would love to work with Raw Elements, GO Macro, smaller brands, or a local tourism board to get my foot in the door for working with brands! I'm not sure how this is going to go, but you gotta start somewhere!
---
2020 Travel Goals 
(and sorta travel plans but nothing is set and stone yet)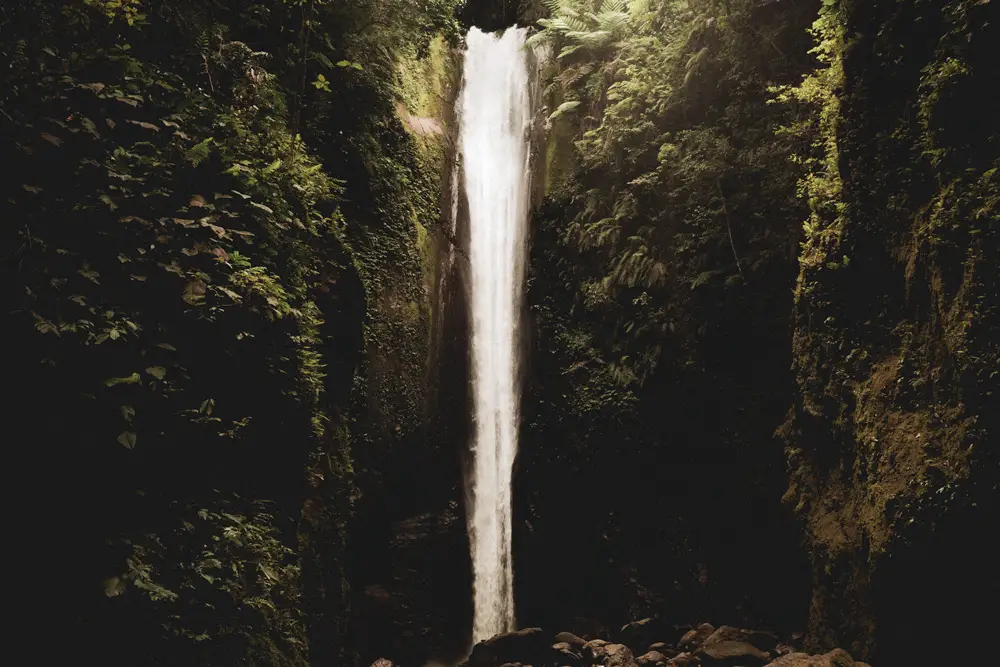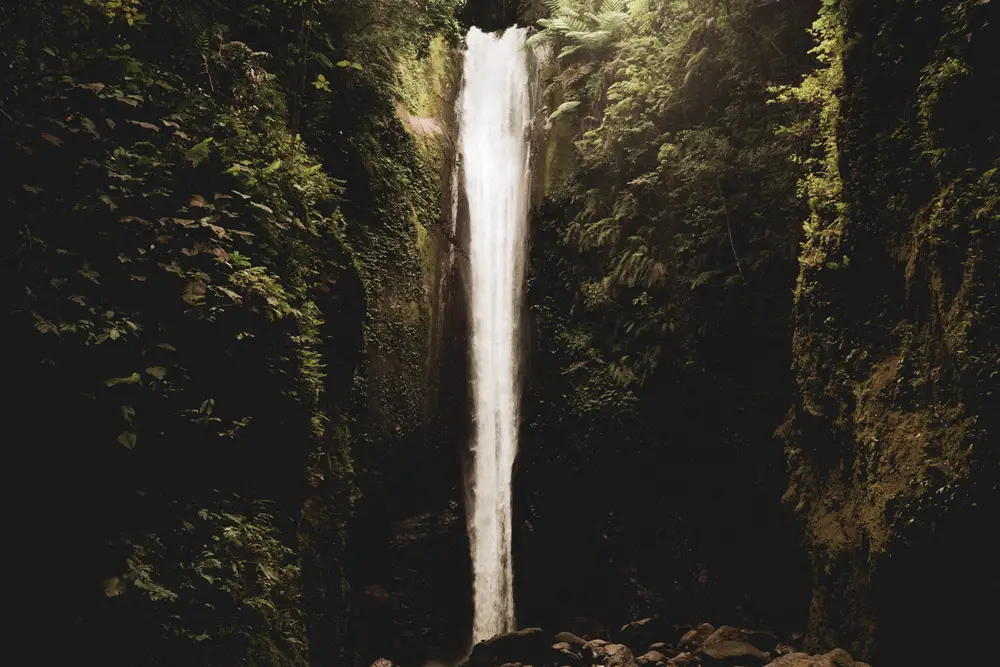 Lima/Cusco/Huacachina/Amazon Rainforest/Machu Picchu, Peru
!!!!!!!! PERU !!!!!!!! Ladies and GENTLEMEN. I have been WAITING for this moment since sixth grade! I remember reading an excerpt about Machu Picchu during my reading class and becoming instantly fascinated with the ancient civilization when I was only 12-13 years old!  Yeah, you could say I have been ready to come here for a long, long time! One of the things that I am a huge advocate for on my site is to only travel when it feels right in your heart. Although visiting this majestic place has claimed its rightful throne at the top of my bucket list for a long time now, it never felt right to visit until this year. I have felt and seen all the signs that have given me the green light to start looking at flights and I am aiming to pay a visit to Peru for a month at the end of this year! It'll be one of my longest consecutive trips to date and everything about it feels so RIGHT. I'm excited. Stoked would be more of the correct terminology, but excited will do for now! I'll try and keep updates on my trip planning as I go along, but for now, the sites above are the main places that I would like to pay a visit to!
Grand Teton +Yellowstone National Parks, USA
Summer road trip 2.0, baby! My friend and I are making it a tradition to go on a camping trip every year and this year's destination just so happens to be the Inland Northwest! We are planning on visiting hot springs around Idaho and the Sawtooth Mountains, hiking the Teton Crest Trail, and exploring Yellowstone National Park! This camping/backpacking trip is set and stone, so you can expect to see some adventures around this part of the United States coming in August!
??? Random? Perhaps, yes? Perhaps, no? The main reason I want to visit Vancouver is to eat at these two vegan restaurants: Virtuous Pie and Cartems Donuts… Do I know of anything else that I want to see or do? *sweats nervously* Not really… I do plan on doing my research before I book anything, but I mainly just want to go and chow down for a weekend! I never used to be much of a city person, but after visiting Edinburgh and making a full-on blog series for where to stay, eat, and do, I really want to start exploring more cities! City trips are great also because you don't have to spend a ton of time in them to see a lot and that makes for cheaper trips! Plus, I do have 20% off my next flight with Air Canada, so that might be going to some good use here soon!
Set and stone? No. Kinda spontaneous and a place that recently popped up in my brain? Yes. While I am always actively thinking about where I want to travel to next, I don't actively make a decision until I get the ~vibe~ that tells me to go (or just listening to my intuition). So, here we have NYC on the list of places to visit in 2020! Not sure when I'll be going, actually. I was thinking a shoulder season like spring or fall so I don't run into summer crowds! A fall foliage trip might be nice? Who knows! I guess we'll see what pans out!
Southeast Asia (Indonesia, Cambodia, Vietnam, Borneo, ????)
As you guessed it… ???? < more question marks! This is yet another region that I feel pulled to visit, specifically Indonesia! I haven't been back to Asia in almost two years and I am aching so badly to return to my tropical playground! My sister invited me to go on a trip to Cambodia, Borneo, and Vietnam in the fall of this year, but we haven't discussed any details other than the overall idea, so maybe I'll so solo, maybe I'll go with her? The issue with that time of year is that I have a 2-week camping trip in August, one month Peru adventure starting in September going through October, a possible travel conference in Poland, also in October. That means that all my trips for this year are going to be back to back to back, and I'm not sure if my bank account can cope with that just yet, so this is definitely up for debate, but I'll be stoked if I am able to go!
New Orleans/Kansas City, MO (travel conference)
A big goal of mine this year is to put my name out there and attend a travel conference! There are a few different conferences that are held each year and I am still deciding on which one I want to go to this year. There is a Women In Travel Summit in May that's held in Kansas City, MO. There is Travel Con also in May that is held in New Orleans, and TBEX that is held outside of New Orleans I think sometime over the summer. Soooo, I have quite a few to choose from and I'm thinking I'll head out to New Orleans or Kansas City?! I feel so bad because this whole travel section is just one long question mark but sooner or later I'll make my decision and y'all with know!
---
2020 Personal Goals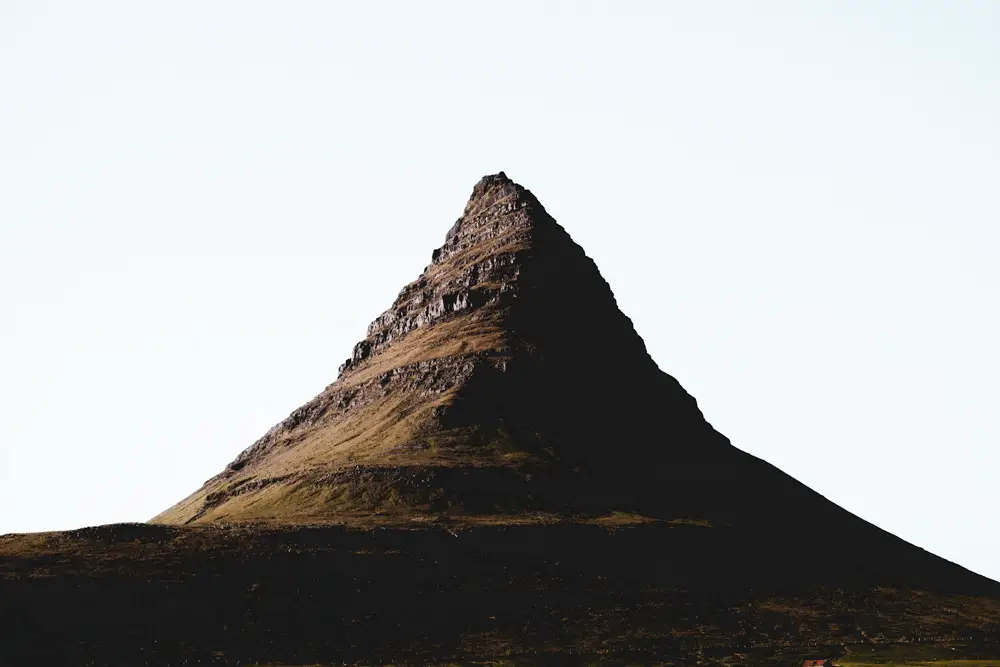 Brush up on French + start learning Spanish and Japanese
So there is this travel blog called "Discover Discomfort" that basically talks all about authentic cultural experiences through language (and many others but the language part excites me the most). So they can speak like eight different languages and it has me SO inspired to learn a new language. I took French for around four years in high school, but I am nowhere near fluent and I feel like I am on the verge of forgetting the things that I did learn, so the motivation is coming through at full force to brush up on my French, learn basic Spanish for my trip to Peru, and start to learn Japanese in hopes to become fluent in all three of those languages later down the road. I was told that I need to choose one and dive into that instead of putting my eggs in three different baskets, so I would like to tackle Japanese but I need to start with Spanish, so it's going to be one of those and I am equally excited about both!
Learn how to play guitar.
I have wanted to do this for so long and this is the year that I am finally going to make it happen! I started lessons at the end of 2019 and I am hoping to continue them via Skillshare or Youtube or another free service. I like pursuing hobbies that there isn't really any pressure to be good or succeed at, they're just there for a creative outlet and I think playing guitar will really help me disconnect for thirty minutes to an hour a day. It's something I desperately need after spending hours and hours writing and editing each day, but I need to find my own guitar first!
Define my own yoga practice.
This was one of my personal goals for 2019 that just never ended up happening because I have very poor time management skills, so in 2020, I am hoping to start going to some classes to help spark up my practice. My problem is that the first time I regularly went to yoga was in Indonesia (2017 for reference) and I have yet to find classes as good as that that aren't 100% westernized. It doesn't help that I am in the middle of suburbia, but I am on a mission to find a great place to help kick start my practice. I have found out that I need something to hold myself accountable for the goals that I want to achieve and I think paying for classes will give me the drive and accountability that I truly need.
Put a down payment on a van!? WOOT!
I've been back and forth about this for a while. Do I want a Sprinter van? Is that too expensive? Do I want a VW bus? Is that reliable? Do I want a GMC Vandura Explorer? Will I like not having a kitchen? A lot of these questions have filled my indecisive brain this last year and I think I finally decided that I want a VW Vanagon Westfalia. It's vintage, but not old enough for me to constantly worry about it breaking down. It's not as expensive as classic VW buses and I can get some that don't need a 100% makeover to run. And, best of all, it fits my personal aesthetic and all my boxes almost perfectly. Most of them already have kitchens installed in them?! To me, they look like the Jurassic Park van of Volkswagon vans and I LIVE for it. I think they're so cool and you can customize them to be super rugged automobiles, which is what I need if I need to drive off-road, etc.. SO, for now, that is the decision that I am leaning on. I think I can get one that isn't super expensive as long as I get one that isn't customized or anything, so that's where I am leaning but I am still on the fence about that or a Sprinter. I think it depends on if I want it as a home or a road trip car and I still haven't figured out what exactly out of my van, so I plan to make that decision this year to see.
These are just a few of the bigger goals that I have, but I am planning on sharing more of them on my Instagram stories throughout the year, so follow me there to keep up with them in real-time! These are just a few of the smaller goals that I have:
– read 12 books
– visit a place I have never heard of
– go on my first backpacking trip
– begin a daily gratitude practice and write in my journal more frequently
– continue to work towards a low waste lifestyle
– buy a new lens / upgrade my camera
– work towards becoming the healthiest version of myself (mentally + physically)
---
What are your goals for 2020? Let me know in the comments below!
Aaren