(Last Updated On: 26/11/2021)
Among the Klondike Bluffs and Marching Men in the northernmost part of Arches National Park, is a hidden gem few hikers know about, the Tower Arch Trail. While most of the short hikes in Arches are kept pristine and established for day hikers, this is a primitive trail that guarantees no crowds, views for days, and, in my opinion, the best arch in the park. After exploring the Devil's Garden, Landscape Arch, and the Fiery Furnace, Tower Arch MUST be on your Arches itinerary.
With only three miles of trail and 600 feet of elevation gain, this trail feels like a nice stroll through another universe! In this guide, I am going to give you all the information you need to hike this trail successfully: trailhead location, how to get there, what the trail is like, and hiking essentials so you can be best prepared. If you're planning a road trip to Arches National Park or a road trip through all of Utah's National Parks, you cannot miss the Tower Arch Trail! This arch is in one of the most secluded areas of the park so make sure you tell someone where you're going and remember these other tips for what NOT to do in Utah so you stay safe and adventurous!
This post does contain affiliate links for the products I mentioned, but as always, all opinions are my own. I make a small commission, at no extra cost to you, when you make a purchase or booking through these links. This helps to support this space and keep me blogging, which I am so extremely thankful for.
---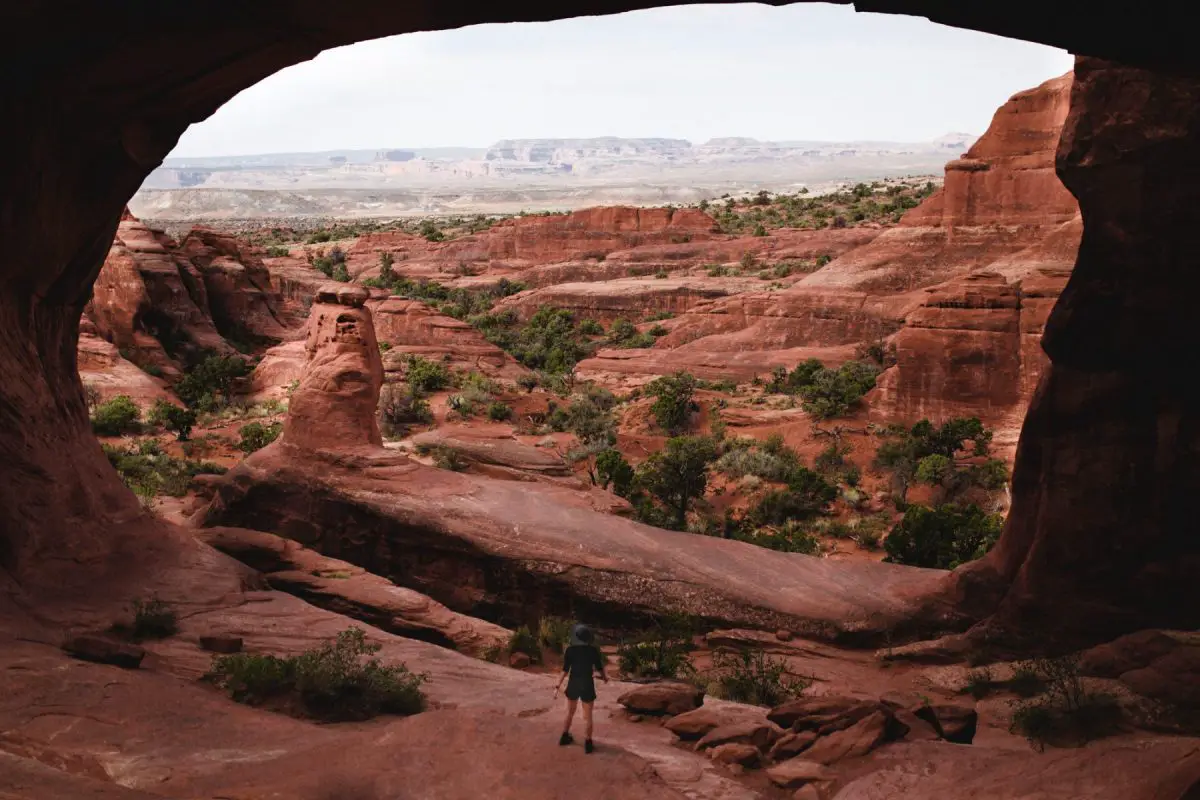 Where Is The Tower Arch Trailhead?
How To Get To The Tower Arch Trailhead
The trailhead for the Tower Arch is accessed using the Salt Valley Road in the northern end of the park. When you're driving up the Arches Scenic Drive, you'll spot the road on the left-hand side. Your park map will come in handy here since you won't have service this far into the park. The gravel road looks like somewhere you're not allowed to go, but you won't get in trouble going down here. You'll want to take this road very slowly because it has some serious washboarding on it, and you don't need any type of fancy 4×4 to get here, just go slow. If it has rained recently, or the weather calls for rain, DO NOT attempt to go down here because you will get stuck. The water will flood the road and you'll have to wait until it clears up before you can pass, which can take hours or days. Eventually, Salt Valley Road will take you into the Klondike Bluffs, which is the most remote area of Arches National Park that is popular for off-roading, hiking, and biking!
Once you're in the Bluffs and close to the trailhead, you have the option to keep going straight or hook a left turn down a 4×4 road. The 4×4 road gets you closer to the arch and it makes the trail around 0.3 miles one way vs the 3.2 miles roundtrip for the longer route. I don't recommend this since the trail to Tower Arch is a ton of fun and makes you feel like you're roaming freely rather than following a distinct trail. I also don't know if the other route requires scrambling or any technical skills, so keep that in mind as well. With the longer route, you'll see clear views of the Marching Men and feel like you're on another planet!
Also keep in mind that All Trails says Tower Arch is a 2.4-mile trail, but it's really around 3.2!
GOOGLE MAPS SEARCH WORD | Tower Arch Trailhead
GPS COORDINATES | 38.79232, -109.67525
---
Tower Arch Trail Hiking Details
TYPE OF TRAIL | Out and Back
TRAIL DIFFICULTY | Moderate with a light scramble starting the trail.
TRAIL LENGTH | 3.2 Miles Roundtrip
ELEVATION GAIN | 600 Feet
BEST HIKED | Sunrise or Sunset
TRAILHEAD LOCATION | Tower Arch Trailhead / 38.79232, -109.67525
HIKING TIME | 1.5-2.5 Hours
PERMITS | None
---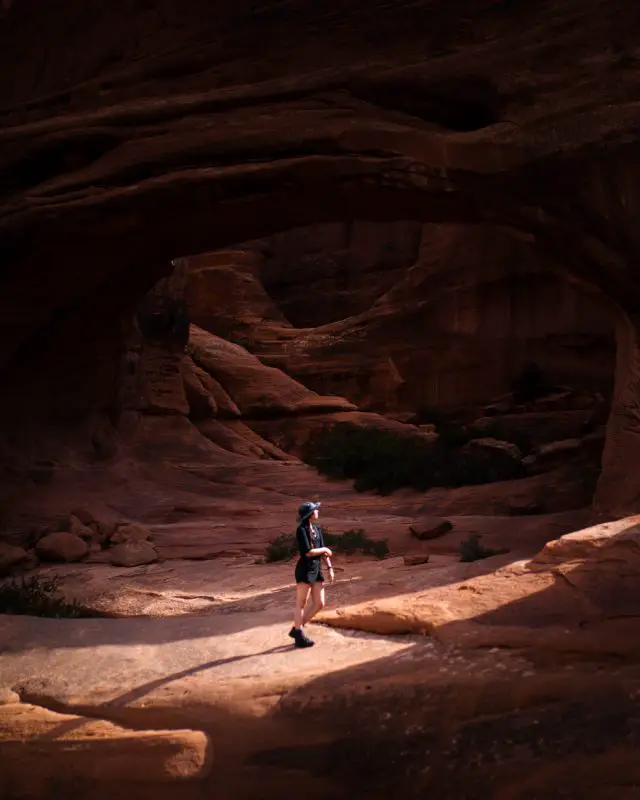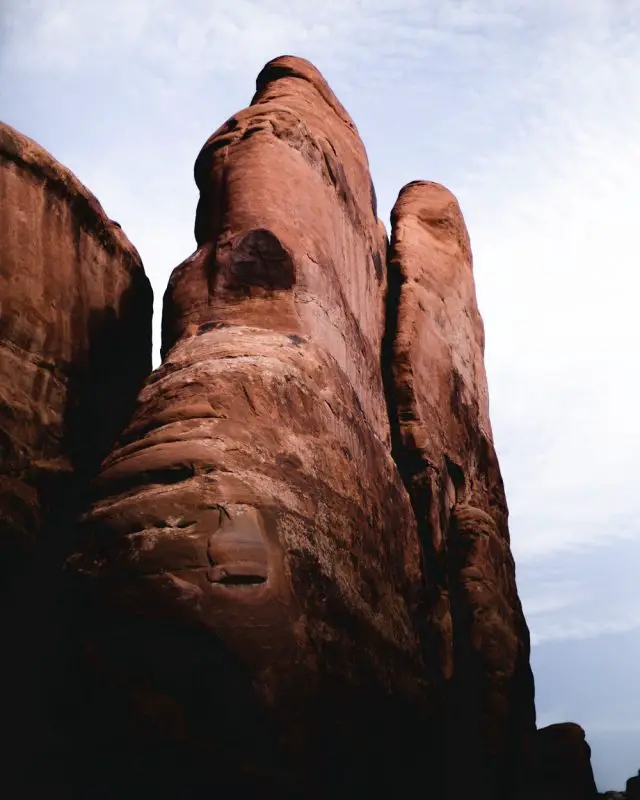 On The Tower Arch Trail
The trail to the Tower Arch is described as moderate since there is some easy scrambling at the beginning of the trail, but 90% of the trail is going to feel like a nice walk with some uphill climbs dispersed along the way. The trail is marked with cairns, small stacks of flat stones, so keep an eye out for them as you're walking. The general rule is to hike to one, look for the next, and if you haven't seen one in a minute, you're likely going the wrong way. There are plenty of them along the trail, so getting lost shouldn't be an issue unless you're really wandering off and not paying the slightest deal of attention, but even then the trail is clear.
At the trailhead, there is a bathroom and a guide to the trail like the rest of the hikes in Arches National Park, so if you don't have a park map, snap a photo of this for reference. You always want to have a map of the trail with you no matter what. I prefer the Hiking Project App when I am in National Parks since it saves your offline GPS location for free! After you're done reviewing the trail and have all your water, snacks, and day hiking essentials, head left and you'll be on your way up.
Straight away you're going to be greeted by the scrambling portion of the Tower Arch Trail. It's not a climb by any stretch, but you will have to get your hands dirty! Once you're over the scramble, it's pretty straightforward. I love this trail because you get to walk around scenery that makes you feel less like you're in a national park and more like someplace on Venus or Mars. I think I enjoyed this trail so much because while the trail is visible with cairns and footprints, it's primitive so it feels like a wander more than a hike. The beginning of the trail opens up to a stunning view of the northwestern canyons of Arches and some "hoodoo" like structures on the right that kind of resemble those in Bryce Canyon National Park! After about ¾ mile of walking, you'll be surrounded by towering red rocks parallel to the trail. 
A little over halfway into the trail is where it gets to be a more remote feeling and once you hit the part of the trail that is covered in fine red/orange sand. This is when you know you're getting close!
There are a couple of steep inclines on the sand that take you through the canyon-like formations and you'll start to feel the rock walls narrow out and once you pass through about a quarter of a mile, you'll find the Tower Arch at the very back of the trail. There isn't any possible way to go further than the arch unless you're some expert climber or spiderman. It's nestled right in the back of this canyon wall and you can actually climb into the arch and view the stunning north side of arches sitting in the archway. When my friend and I hiked here, we were the only ones on the trail for the entire morning. It seriously felt like a dream compared to how busy the other trails in the park were!
---
Trail Etiquette
This trail is a lesser-known hike and with great views and secretness comes the responsibility to keep this trail how it was originally found, raw and pristine. There are many beautiful places in Arches National Park and other parts of Utah that have been closed or ruined due to people carving their names into rocks and leaving trash behind on the trails, so please keep this trail beautiful for everyone and remember the National Park Service's Leave No Trace Principles.
---
Day Hiking Essentials For The Tower Arch Trail
---
As soon as you enter Arches National Park, you're going to spot "heat kills' signs everywhere and reminders to carry lots of water with you when you hit the trails. If you've been following my journey for a little bit, you'll know that my narrow-mouth Nalgene is my right haaaaaand, it's my go-to (the Drake reference probably doesn't carry into text, but if you got it, you got it). It's so lightweight and I like that I can hike and drink without having to worry about water spilling all over me like with the regular mouthed bottles. Nalgenes are seriously so affordable and the best bottle for hiking!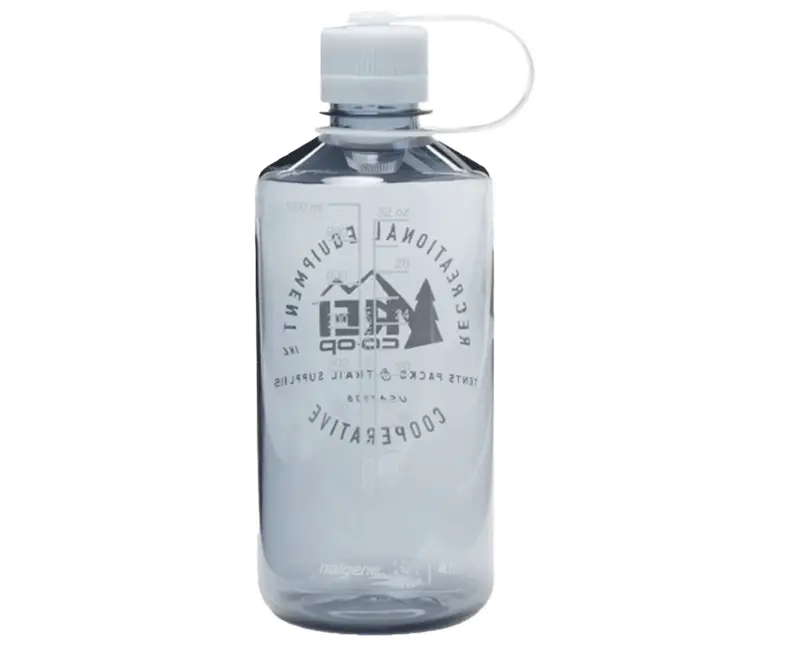 Arches National Park is a HOT place with lots of sunshine, so you want to protect your face from the direct sunlight. There isn't really any shade on this trail and the sun will be higher in the sky even on your way back if you choose to hike this super early in the morning, so a hat is going to keep the sun out of your eyes! This is my favorite hat that has UV protection and a quick-wicking sweatband. I bought this years ago and it has quickly become my top trail companion because you can barely feel it on your head! They come in a cool selection of colors, but the grill color is my favorite.
This is the most important day hiking essential, especially if you're going into the heat of the desert. I have used Raw Elements sunscreen since 2017 and it has always been my #1 choice to protect my skin! Compared to almost all commercial sunscreens, this is one of the few that don't contain harmful chemicals that are damaging to your skin and overall health! I like to use their tinted version on my face to add a bit of color! Also, browse my guide to eco-friendly sunscreens to get more ideas to protect your skin in the outdoors!
---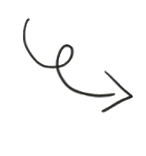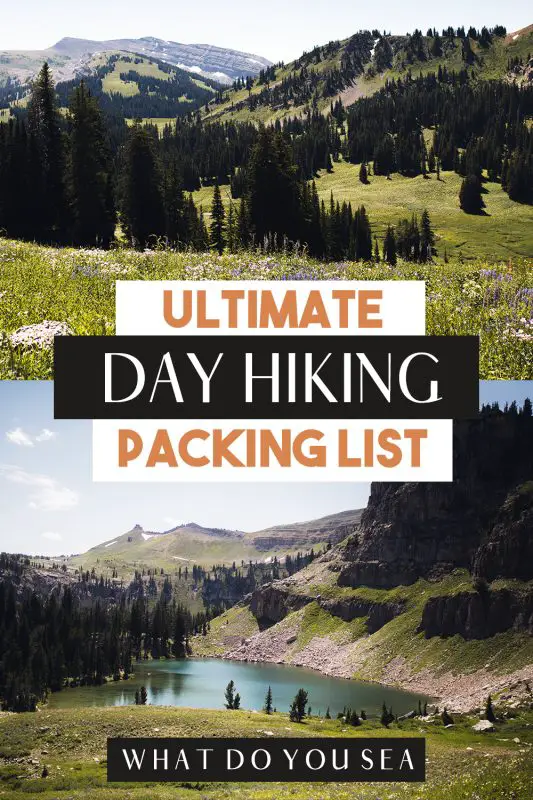 ---
HELPFUL GUIDES FOR YOUR TRIP TO ARCHES:
–  The Ultimate Guide To Camping In Arches National Park
– 10 Arches National Park Hikes That Will BLOW Your Mind
– The BEST Guide To The Delicate Arch Hike In Arches National Park
– A PERFECT 3-Day Itinerary For Arches National Park
VISITING THE REST OF UTAH'S NATIONAL PARKS? CHECK THESE OUT:
– The ONLY Utah National Parks Road Trip Itinerary You Need
ZION NATIONAL PARK
– How To Conquer The Narrows Hike In Zion National Park (Complete Guide)
CAPITOL REEF NATIONAL PARK
– How To Spend One EPIC Day In Capitol Reef National Park
– Hiking The Cassidy Arch Trail In Capitol Reef National Park
BRYCE CANYON NATIONAL PARK
–  The Ultimate Guide To Camping In Bryce Canyon National Park
– 10 Jaw-Dropping Bryce Canyon National Park Hikes You CANNOT Miss
– One Day In Bryce Canyon: The Perfect 1-Day Itinerary
CANYONLANDS NATIONAL PARK
– The 10 BEST Hikes In Canyonlands National Park
---
What's the coolest, secret hike you've explored? Share with me in the comments below!
Aaren
Did you find this guide to the Tower Arch in Arches National Park helpful?