(Last Updated On: 06/01/2022)
In a country where the national animal is the unicorn, whiskey flows vigorously through the cities and countrysides like water AND is known for being the birthplace of Harry Potter, you can't help but wonder and daydream about what a magical 3-days itinerary in Edinburgh, Scotland would be like. What's even more mystical and unbelievable about Edinburgh is that although it is one of the most haunted cities in the world and home to the dirtiest sewer in Europe, Nor Loch (more on that later), they have since "put it down, flipped it, and reversed it" into not only the greenest city in the United Kingdom but a city that draws us travelers back in visit after visit for its unmatched charm.
In all of my travels, Edinburgh, Scotland truly is a place like no other, and has been one of the very few places in the world that I've felt "at home". The first aspect of the city that drew me was the array of both third-wave coffee shops and freshly baked goods. Always consider me sold on THAT iconic duo, however, what cemented my deep affinity for this slice of Scotland was mainly the fascinating history and the kindness of the Scottish locals. On occasion, when you visit a new place the locals can be rather sour *shakes fist* I'm looking at you France, but the Scottish people are excellent at two important things: welcoming newcomers and partying.
So when you're thinking about how you're going to spend an incredible 3 days in Edinburgh, just know you'll be welcomed into pubs and shops alike with open arms and a hearty pint. If you've never visited Edinburgh before, these are the things to do in the city that, I feel, should make it to the top of your itinerary to make the most out of your time here!
This post may contain affiliate links for the products I mentioned, but as always, all opinions are my own. I make a small commission, at no extra cost to you, when you make a purchase or book through these links. This helps to support this space and keep me blogging, which I am so extremely thankful for.
---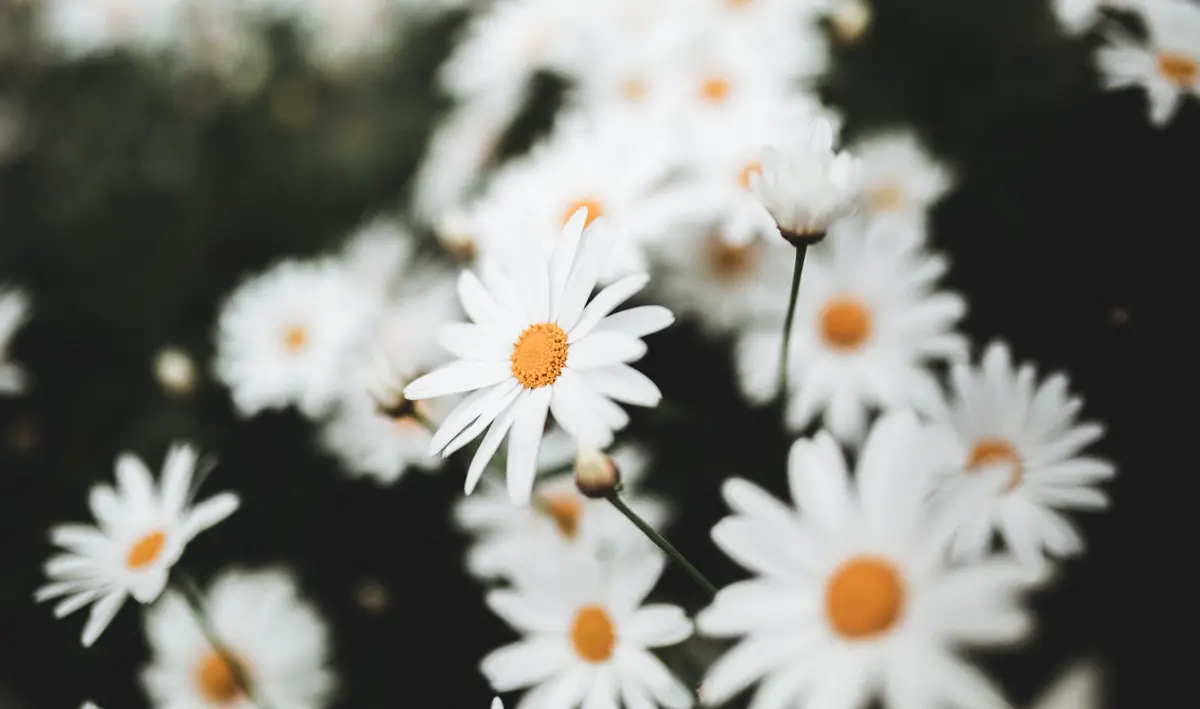 The Best Time To Visit Edinburgh
The Best Weather
June – August
For The Holidays / New Year
Mid-November – January 1
For Festivals
Late July – August
For Fewer Crowds
spring (mid march – may) / fall (September – October)
---
How To Get Around Edinburgh For 3 Days
---
The best way to get around and immerse yourself in Edinburgh, or any city for that matter, is by walking. Edinburgh's grunge-y aesthetic, alleys, and quaint shops make this a very favorable option. However, I do recommend packing a pair of nice walking shoes with you because you'll likely be walking for the entire day on cobblestone, which doesn't seem like much of an issue now, but it does some work on your back after time. Walking the city is one of the many things that I do to feel safe as a solo female traveler. Being a stranger in a new city is the base note in the perfume of fear, so use those legs, get familiar with your surroundings, and pop into those quirky spots you'd likely miss by taking the bus or a taxi!
When walking doesn't quite cut it, the next best, and cheaper option to get to further destinations is by bus! Edinburgh has a highly efficient bus system and even a journey planner feature on the Lothian Bus website that will tell you the best bus options and times based on where you're staying. You can purchase day tickets for £1.80 or a full day pass for £4.50. Use this visitor's guide to give you the COMPLETE 411 on navigating Edinburgh's bus system.
If you ever need to catch a ride after a late night out, an Uber or taxi is going to be your best best. While not the cheapest option, I found Uber to be more affordable and not as obnoxiously priced as taxis, so try to use these sparingly if you're traveling Edinburgh or the rest of Scotland on a budget.
---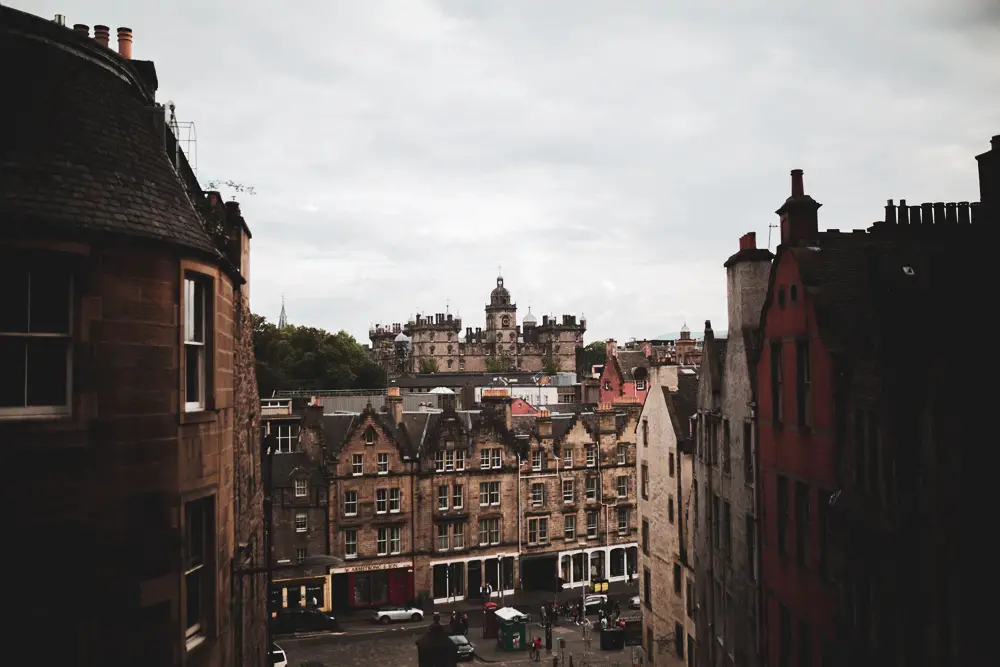 How To Spend 3 Days In Edinburgh
Three days in Edinburgh is just enough time to dip your toe into all the magical things this city has to offer. The cobblestone streets, pubs, and culture will have you wrapped up in Scottish History before you know it! There are tons of iconic spots in Edinburgh, so in this itinerary, I will be taking you through the polished gems of Edinburgh, as well as a few beloved local spots so that you can have the best of both worlds. There is so much to see in Edinburgh that it might be a bit overwhelming for first-time visitors (trust me, you'll want to cram everything in like I did), but these awesome three days are going to be filled with photogenic spots, foods, coffee, and experiences that will get rid of that FOMO, fear of missing out.
3 Day Edinburgh Itinerary
Day 1: Welcome To The Royal Mile
The first day on this Edinburgh itinerary is going to get you familiar with all your surroundings and take you through some of the most popular locations in Edinburgh so that you make sure you see the essentials and know your way around. To begin your first day, you'll caffeinate up at The Milkman and enjoy a hearty, full Scottish breakfast at the restaurant you choose. Next, you'll be walking The Royal Mile to see the most iconic part of Edinburgh, grab a souvenir, navigate your way through the various closes, watch street performers, and explore the many epic local businesses dotted along this street. For lunch, you cannot pass up The Baked Potato Shop. You can choose when you would like to stop by, and then the third meal of the day can be anything that has piqued your interest, a local pub, a nicer dinner, anything that suits your food preferences, or an option that I've listed at the end of this post. From there, head over to Grassmarket Street where you'll find vintage shops, century-old book stores, and other spots that highlight Edinburgh's quirky side. Complete your day at the National Museum Of Scotland where you will dive into Scottish culture, history, and the world's first cloned mammal.
Enjoy Coffee At The Milkman
You are going to start the first of your three days in Edinburgh this day the best way possible with a local cup of joe at The Milkman. Nestled right in the heart of Old Town, this specialty coffee shop welcomes coffee lovers and connoisseurs alike to a quaint environment to wake up and watch the city come alive. Their delicately crafted menu features dozens of baked goods to go with your coffee, so whether you're in for a cup or a sweeter breakfast, you can have the best of both worlds! The chai latte that they serve here is absolutely irresistible, but if caffeine is a must, go for their classic lattes and pair it with a full-on Scottish breakfast or one of their chocolate croissants. They also have a second Edinburgh location here if you want to visit a beautiful, atmospheric view to enjoy your coffee!
This is a great place for some early morning fuel to hold you over until you arrive at the breakfast of all breakfasts, the full Scottish breakfast.
Experience A Full Scottish Breakfast
What is a Full Scottish Breakfast? By full, the Scots mean "complete", but trust me when I say you'll be full when you finish up this hearty dish! This plate of delicacies features tomatoes, one egg, sausage links, sauteed mushrooms, baked beans, black pudding (quite the opposite of the sweet dessert, but ask what it is after you try it), thinly sliced ham, and a potato or tattie. You can enjoy a full Scottish breakfast at a few notable spots around the city: Blue Bear Cafe, Southern Cross Cafe, and the Edinburgh Larder Cafe (veggie options too). All of these local spots are close by and feature traditional breakfasts as well as a variety of other menu items that you will certainly DROOL over.
If you're vegan/veggie like me and still want to experience this, but with plants, you MUST go to Breakfast, Brunch, & Lunch. I still think about their house-made sausage on a DAILY BASIS and haven't had anything that compares to the flavor they packed into those! Their menu is expansive, so even if you want to build your own breakfast, their menu is perfect for building your perfect breakfast platter!
The Royal Mile
The Royal Mile is the most iconic street in both Scotland and probably the entirety of the United Kingdom. The street runs between two important landmarks in Scottish history: Edinburgh Castle and The Palace of Holyrood. The series of streets and alleyways on the mile make up the renowned UNESCO World Heritage Site, Old Town, in Edinburgh. While it's not technically an 'exact' mile, the name does have a nice ring to it and has stuck since its naming in 1920. The Royal Mile isn't a place where you necessarily "arrive" and then leave. The mile itself is iconic, but what you'll actually be exploring are the shops, experiences, street performers, and restaurants that make up the mile and beyond. On my first visit to Edinburgh, I stayed right off the Royal Mile so I ended up seeing so many different parts of it during my time here, so don't feel like you have to stop into every single thing you see. Chances are, you're going to see something new every time you walk down or up it! You'll be able to stop and look at sparkling Scottish stones at Two Skies, discover some of Edinburgh's dark history at Mary King's Close, or even stop in and see a comedy show at The Stand Comedy Club. Edinburgh is a melting pot of culture, cuisine, and history, so there is no limit to what you may see roaming the mile. Take it slow, wear comfortable shoes, and keep an eye out for these stops:
The Real Mary King's Close
Among the Royal Mile, you'll discover side alleyways/streets labeled "closes", which were basically small gated communities long, long ago.
Mary King's Close is the most iconic close that leads into underground passageways that were once home to many people from different social classes. It is named after Mary King, a widowed merchant that lived there from 1635 on. If that time period sounds a bit familiar, you're more than likely thinking of the bubonic plague. Ah yes, it was thriving during this time period! Especially among residents of this close, but don't let me spoil all the fun stuff for you. You can take day or night tours of this close that will tell the stories and give you all the disturbing, and maybe a little bit gross, history of this underground mystery. It's one of the many great, unusual things to do in Edinburgh, and I know you'll find it fascinating!
If you're enjoying your stroll and to your disgust you see someone spit aggressively onto the street, don't be too repulsed because this was, and still is, a tradition to spit on The Heart of Midlothian! These stones arranged in the form of a heart on the road used to be where the entrance to The Old Tollbooth, a set of council buildings, and a famous jail was. This was the location where people would gather for public hangings, and if you were really unlucky, you would be sent inside to be tortured. If you were freed from the jail, it was customary to spit on the heart on the way out as a way of (in laymen's terms) sticking it to the man. I marked the placement of this on the map, but this is right next to your next stop: St. Giles Cathedral.
St. Giles Cathedral was founded by King David I around 1124, so this building is incredibly old and breathtaking inside and out. The inside has intricate stained glass along the walls and ceiling with ornate archways that truly take you back in time. There is a lot of history of this church with The Jacobites, Bonnie Prince Charlie, John Knox, and John Calvin, but the Scottish tell it a whole lot better than I ever could, so brush up on it before you explore this wonder. The entrance is free and I recommend getting here a bit early in the morning since it can get crowded by midday.
The Scotch Whisky Experience
Did you even go to Scotland if you didn't get trashed mid-day off of Whisky? All jokes aside, Scotland has some bomb whisky and you'll want to try it out before you leave. The Scotch Whisky Experience has a collection of nearly 4,000 bottles of whisky held in a marble and glass vault, making it the largest collection in the world. They have a variety of different tours, but I personally recommend the silver tour if you're a first-time visitor or the platinum tour if you're a whisky lover.
Lunch At The Baked Potato Shop
Known as the "Hottest Tattie In Town", this IS what dreams are made of. What more could you want than a baked potato eatery with over twenty different topping options?! The Baked Potato Shop is right off the royal mile and it's a great spot to fill up after you spent the morning walking around the mile. The potatoes, or tatties, come in three different sizes and you can choose from different toppings like chili, baked beans, curried rice, and other classic toppings like sour cream and cheddar cheese. You can even get the potato greek style! This is one of the most unique places to eat that I've come across in my travels and I highly recommend it!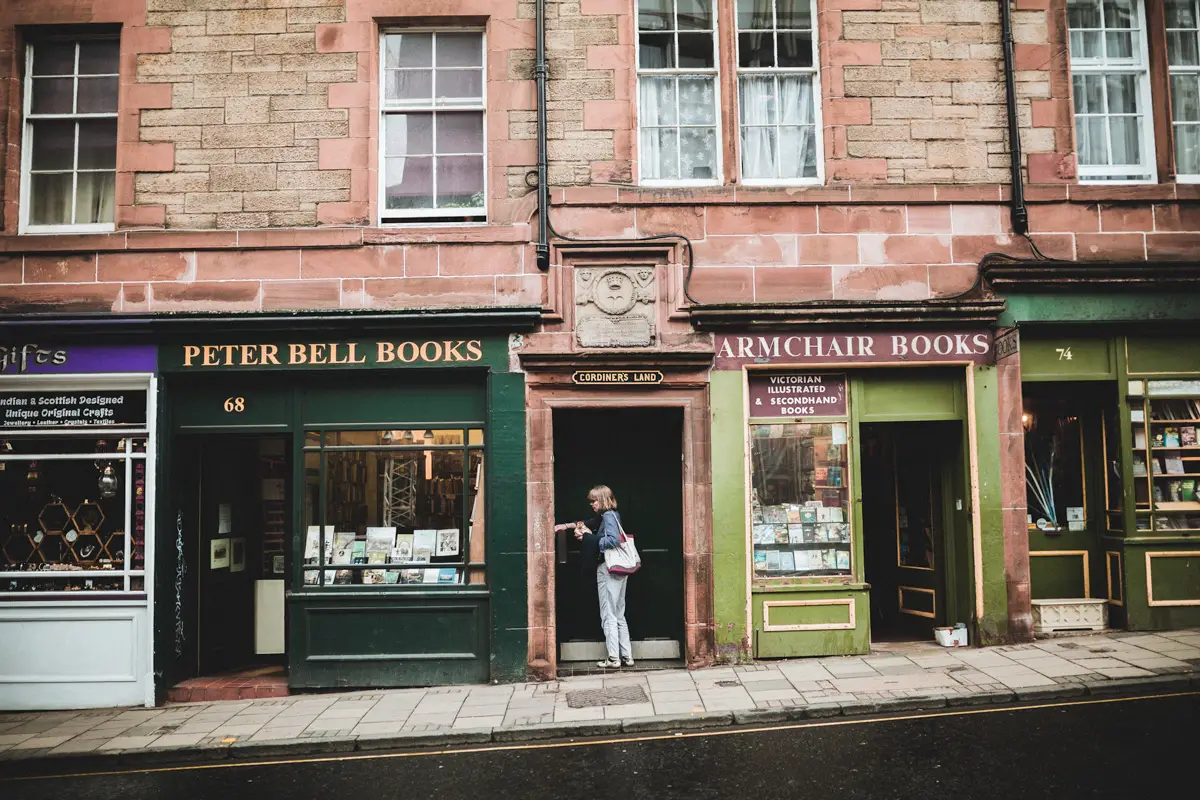 Walk Grassmarket Street + Square
Where the Royal Mile shines as put together and orderly, Grassmarket Street is The Royal Mile's quirky, and kinda weird younger sister. In 1477, Grassmarket Square was one of the most popular marketplaces in Edinburgh. The term "Grassmarket" comes from the animals' grass pens that occupied the west end of the square. From there, you're able to see Edinburgh Castle towering over the shops, making one of the more spectacular backdrops in all of Edinburgh. There are many notable stops to make here, with the first one being the infamous Elephant House, where J.K. Rowling was said to have written the first Harry Potter book (not necessarily true but more on that below). On the trend of books, two more stops are at Peter Pell and Armchair Books. These two bookshops radiate mystery and are two of the most beautiful bookshops I have visited. Other stops include Maison De Moggy, Armstrong's Vintage, Greyfriar's Kirkyard/Statue, and if you happen to be traveling here on a weekend, the Edinburgh Farmer's Market. There are so many places to stop and visit so keep your eyes peeled as you walk!
Although The Elephant House is the most well-known cafe for J.K. Rowling's writing, she more than likely wrote the first book in the Harry Potter series at Nicholson's Cafe, now named Spoon. If you're a die-hard Harry Potter fan, I recommend visiting both, but a visit here is well worth it solely for pastries and coffee. The bathrooms are covered in fans writing and thanking her for the series and how they influenced their lives. I didn't expect to get so emotional looking at bathroom walls in a foreign city, but some of the statements are tear-jerkers! For this reason, the cafe can get quite busy, but I recommend sitting down and supporting the cafe rather than just stopping in to see the bathroom and table where J.K. Rowling wrote. It's not just a "Harry Potter" location, it features a gourmet menu of breakfast and brunch items as well!
This mystical bookshop on Edinburgh's West End is best described as "very nearly alphabetized chaos", according to the workers at Armchair Books. This was one of my favorite stops during my Edinburgh itinerary because they feature a variety of novels and versions of those novels. I ended up buying a handful of books here for an affordable price, so you're still getting the price of used books! A massive plus is that while the space is rather tight, there is never an obnoxious amount of people here, so you can have a quiet bookshop experience in the midst of the hustle of the city. If you're eager for another bookstore stop, Peter Pell Books is right next door and worth a visit as well.
Notably "Scotland's First Cat Cafe", Maison De Moggy is the perfect spot to go if you're a fellow kitty lover. Reservations are required to come in here, so make sure you book a spot for this day if you want to stop in. Entry to the cafe is £10.00 per person, which I don't think is necessarily worth it, but it is something unique to this area. If you're not interested in spending the money, you can always peek in the big window next to the door and see the fluffy lil guys.
If you love vintage and secondhand things, Armstrong's Vintage is an incredibly unique thrift store dedicated to clothing, accessories, and shoes from different decades over the past century. You could realistically spend hours rummaging through items from the 70s, 80s, or the grunge-y 90s, they have something you'll love. Even if you don't go in intending to buy anything, you will find some seriously cool stuff in here! Another huge plus is that it isn't generally that popular with tourists, so you'll be amongst the locals in this wee shop.
Edinburgh Farmer's Market
Another stop in this part of Edinburgh that I cherish is the Farmer's Market. This is only open on Saturdays, so if you've planned your three days in Edinburgh around different days, then, unfortunately, you cannot visit, BUT if you happen to be passing through around midday when they're open YOU MUST VISIT. This is another spot that is unpopular with tourists, but well worth a visit. The vendors feature everything from cheese, wine, freshly baked bread, spreads, produce, and other local brands. I ended up buying a crispy loaf of sourdough, this chocolate hazelnut spread that was to die for, Kuku (a Persian quiche type dish), and some facial moisturizer! I was amazed at the variety of stalls here and it's an amazing spot to grub out considering Edinburgh Castle is right above the market! Lunch and a view!
Greyfriar's Kirkyard / Statue
One of the most popular stories in Scotland among tourists is the infamous Greyfriar's Bobby. It's kind of like the Balto of Scotland, and the story goes a little like this: In 1850, a gardener named John Gray, his wife  Jess, and his son John moved to Edinburgh where he had a hard time finding gardening work. He decided to take up a job in the Edinburgh Police Force as a night watch and brought a Skye Terrier, Bobby to keep him company. They stuck with each other through and through until three years later when John had to be treated for Tuberculosis, eventually passing away. Bobby stuck by his master's grave, refusing to leave for 14 years until eventually passing away as well. His grave is in Greyfriars Kirkyard where those who pass will lay a stick down for Bobby. There is also Greyfriar's Statue where it is said that if you rub the nose of Bobby, it will bring you good luck. However, as much as you'll see everyone else doing this, I would advise against it.
Also resting in Greyfriars Kirkyard is the grave of Tom Riddle, William McGonagall, and Elizabeth Moodie, said to have inspired the characters in Harry Potter. I have mixed feelings about visiting these since the cemetery is suffering from mass erosion due to the number of visitors coming through here. There is a fairly detailed guide here to finding these and many other 'Harry Potter'-esque tombstones in the kirkyard, or "churchyard". All I say is if you're going to be mindful and respectful to those that have passed.
Arguably the most photographed street in Edinburgh is the beautiful Victoria Street. This winds up from Grassmarket Square and can be viewed just outside of Armstrong's Vintage. There are a variety of shops lining the street, but it's an excellent photography location as well. Just make sure you arrive here early!
Visit The National Museum Of Scotland
One of the more interesting, free things to do in Edinburgh is a pay a visit to the National Museum of Scotland. In this museum, you'll be able to see Dolly, the world's first cloned mammal, Arthur's Seat Coffins, Cramond Lioness, Muonionalusta Meteorite, and the other top things to see here. You could easily spend hours wandering around here looking at artifacts, art, Viking treasure, DINOSAURS, and whatever is featured at their exhibitions during your 3 days in Edinburgh.
After spending the day roaming shops and markets, this is a nice pause for your wallet if you're traveling Scotland on a budget!
---
3 Days In Edinburgh Itinerary
Day 2: Coastal Villages, Ruins, + High Tea
Out of all the days on this three days in Edinburgh itinerary, this day is hands down my favorite. It highlights a ton of my favorite stops and a perfect list of things to do when the weather is nice in Scotland. The first stop of the day is breakfast at Loudons (check the map for the correct location), to fuel up on a full menu of house-made goodies and coffee. I cannot recommend their pancakes enough! Once you're properly fueled, head up the Scott Monument, that massive victorian structure that you've seen looming over the city, to get your first panoramic view over Edinburgh. Next, you'll walk over to Calton Hill and admire the many monuments on this walk, as well as the most photographed view in the city. Finish up here and either take the bus or walk the Waterway of Leith to arrive at the port village of, you guessed it, Leith, where you can do some shopping, drinking, and exploring the Royal Yacht Britannia. After so much walking, you should be ready to fuel up again on some high tea or lunch at The Dome. From there, you're going to head to the Palace of Holyrood. While you wander around the gardens, Holyrood Abbey, and historical sites, keep an eye for the queen if she is on a visit since this is her official residence while she's in Edinburgh. After you finish up your audio tour, right around the corner is Saint Anthony's Chapel Ruins and Arthur's Seat, the two locations where you'll enjoy the sunset for the end of day two in Edinburgh.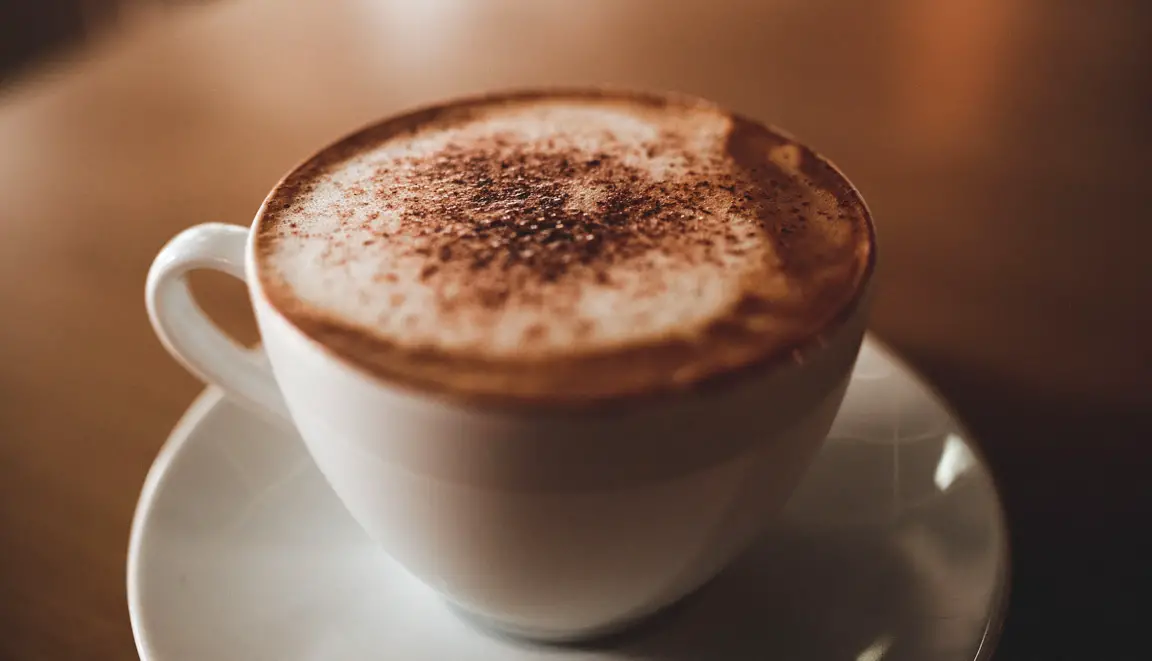 Breakfast At Loudons
One of the best places to go and get breakfast in Edinburgh is none other than Loudons. Their mission is to "serve up breakfast, brunch, and lunch for all appetites, no exceptions", which means they boast a BROAD spectrum menu full of entirely housemade dishes. I had a MEAN stack of pancakes here before my ride to the Isle of Skye and I only WISHED that I could have gone back here again to try out more of the menu. Not only that, but they also have an impressive coffee and tea selection, which is why I didn't choose a coffee shop for this day because you should definitely get one here. I was shocked at how good it was considering this isn't technically a "coffee shop". Check out their fair fa' benny's, vegan vanilla pancakes, or a traditional hot-filled roll with a nice mimosa or chai tea on the side!
Scott Monument
The Scott Monument, built from 1840-1844, is a Victorian Gothic monument that commemorates Scotland's greatest novelist, Sir Walter Scott. This monument protrudes above Edinburgh beautifully and is hard to miss while you're walking between Old Town and New Town, and exploring the Princes Street Gardens. You'll climb 287 stairs and use four different viewing platforms look out over Princes Street, the Princes Street Garden's, Old Town, New Town, Edinburgh Castle, and the Firth of Fourth. Inside the monument has different types of artifacts and excerpts commemorating Walter Scott's life and intricate stained glass windows to enjoy as you climb!
Hike Up Calton Hill
The city of Edinburgh is built on seven different hills: Calton Hill, Arthur's Seat, Castle Rock, Corstorphine Hill, Braid Hill, Blackford Hill, and Craiglockhart Hill. You can explore the top of all seven of these hills, all of them boasting amazing views of the city, but today you'll be exploring Calton Hill! There are two different ways you can get up this hill, and neither of them are too steep, so take the route that you arrive at first. What makes this hill different from the other six is that there are other monuments along this walk that you'll be able to see on your way to the top:
National Monument of Scotland
Although unfinished, and informally known as the Edinburgh Acropolis, the National Monument of Scotland was built to commemorate the soldiers that died during the Napoleonic Wars. The idea for this monument arose in 1816, a year after the wars, and was to be modeled after the Parthenon that stands in Rome. It was modeled after this structure since Edinburgh is known as "The Athens of the North". Unfortunately, due to the cost to construct Edinburgh's New Town, the funds to finish this monument were cut in half, and the monument was left unfinished in 1829 and now recognized as "the pride and poverty of Scotland", and "Edinburgh's shame" by William Playfair, the monument's architect.
The Nelson Monument gives me a leaning tower of Pisa feel, but it was actually designed to look like an upturned telescope to honor Admiral Horatio Nelson's victory and death in the Battle of Trafalgar in 1805. The white cross at the top was for ships in the harbor of Leith to indicate the time. Every day at one o'clock, the ball would drop and signal the time. Seven years after starting that, Edinburgh Castle decided to coincide with this and start the one o'clock gun to let the captains know. This tradition still goes on to this day!
The Dugald Stewart Monument was completed in 1831 to honor the Scottish philosopher and writer Dugald Stewart. It is one of the most photographed parts of Edinburgh since you can get this monument, Edinburgh Castle, Scott Monument, the Balmoral Clock, and a panoramic view of the city all in one shot.
There was a lot of construction going on at City Observatory while I was in Edinburgh, so I never got the chance to visit this place, but I would have in a heartbeat had it been completed. The design was by William Henry Playfair in 1818 and inspired by the Greek Temple of Four Winds. The first astronomer to study here in 1834, Professor Thomas Henderson, discovered parallax and how to calculate the distance to a star.
Explore Leith
The district of Leith sits right on the shores of the Firth of Forth. It was the main port of Edinburgh for hundreds of years and dates back to the 14th century. Today, according to Visit Scotland, Leith is "a vivacious area jam-packed with delicious delis, chic drinking spots, and top restaurants boasting some of Scotland's finest chefs. The district asserts a jovial attitude and hosts an eclectic mix of people and cultures, making each visit a unique experience." 
You can get here two different ways: the bus via Lothian Buses, or if the weather is nice, you can walk the Water of Leith walkway all the up to the village. If you want to save some time, I recommend taking the bus up and walking back, or vice versa, or walk both ways if you're up for it and want to experience this magical stroll twice. The walk follows the river from Balerno and arrives at the shore of Leith.
Leith is primarily known for being the home port of the Royal Yacht Britannia, the home of the Royal Family for over 44 years. This ship took them more than a million nautical miles and is known for being one of the most famous ships in the world. Now, the ship serves as one of the top hotels in Great Britain, an event center, and one of the most toured attractions in Scotland.
Brunch + High Tea At The Dome
The first place I ever visited in Edinburgh was none other than The Dome. The Dome was originally a space for the old Physicians Hall back in 1775, but it is now an ornate bar and restaurant for a classy dining experience. I highly recommend planning to have high tea here since you'll feel like royalty sitting in this beautifully decorated space. This is the multiple forks/spoons and fancy napkins type of dining that we're talkin' about. If not high tea, you can enjoy a nice brunch in the grill room, where the dome sits right above. Enjoy starters like homemade soup and grilled goat cheese, main dishes like the vegan dome burger and the grilled steak sandwich while gazing above at the stained glass dome illuminating the room overhead. While you're likely to have many memorable dishes while eating your way through Edinburgh, this is going to be the highlight! Just make sure you reserve a table in advance!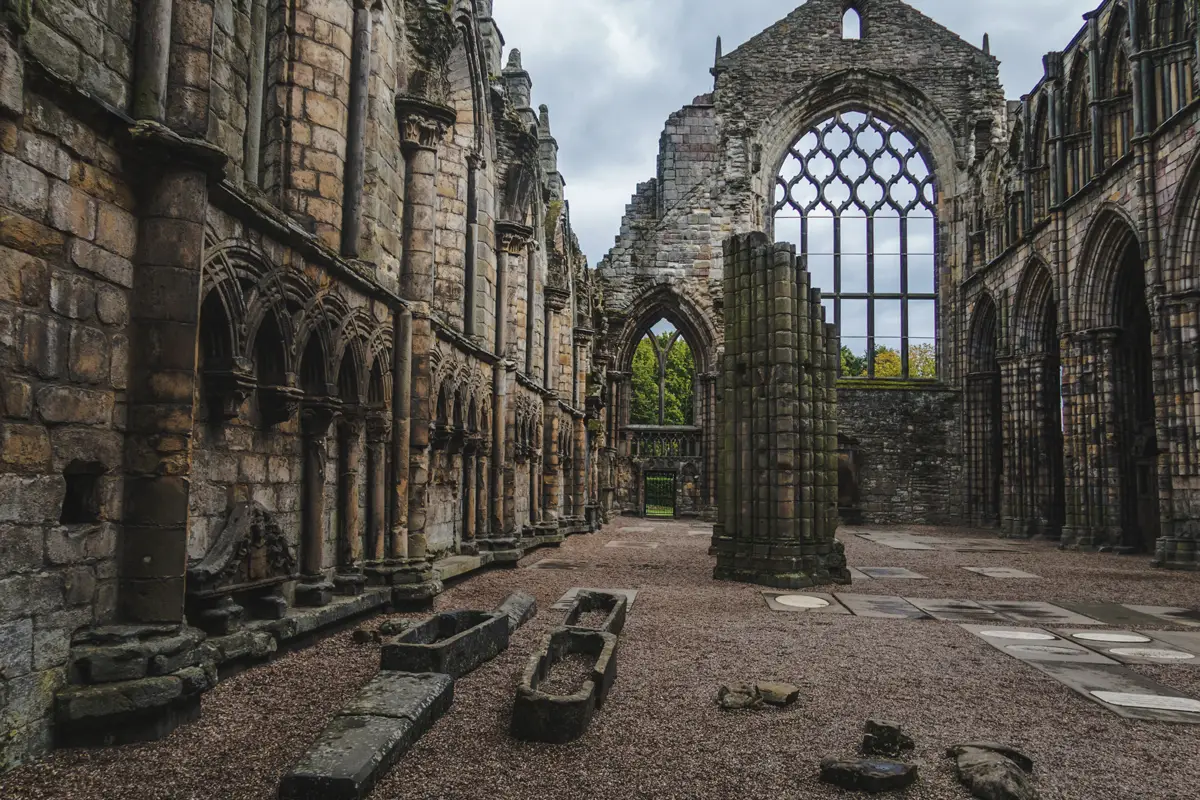 Palace Of Holyrood + Holyrood Abbey
After you dipped your toe into royalty while at high tea, to fully immerse yourself in it, next you'll be headed to the Palace Of Holyrood. Dating back to 1128, this started as an abbey for monks by David I. He named it "Holyrood" or "Holyrod", or Holy Cross. As time went on, the kings that ruled would add onto the abbey and it ended up being frequently visited by royalty. Then, around the 15th century, the king decided to build a palace on the property since it was nicer than staying at Edinburgh Castle, over a mile away. You can walk through many of the rooms, gardens, galleries, and even take an audio tour if you'd like to know more about Bonnie Prince Charlie, Mary Queen of Scots, Queen Victoria, and the other royal residence and history of the palace. Today the Palace of Holyrood is known as "the queen's house" since this is where Her Majesty The Queen stays while in Scotland. She was actually visiting while I was in Scotland back in 2018!
Behind the palace is the original Holyrood Abbey, however it was burnt down in the 13th century, so it is now in ruins. But the property is a beautiful place to take photos since the remains are almost one thousand years old and covered in this beautiful bright green moss.
Saint Anthony's Chapel Ruins
As this day starts to come to a close, the next thing to see today is the Saint Anthony Chapel Ruins, located on Arthur's Seat, inside Holyrood Park. The best way to get up to the ruins is by following St. Margaret's Loch and taking the path furthest to the left since it's the most steady in elevation. This path was also taken by Pilgrims before arriving at Holyrood Abbey, centuries ago. The chapel has possibly been directly linked to the Holyrood Abbey, but very little is known about this spot, even when it was built. The majority of the chapel is long gone, but the portion that is still standing overlooks St. Margaret's Loch, Edinburgh's New Town, Calton Hill, Holyrood Palace, and Arthur's Seat. This is located right in the center of Edinburgh, but the area and walk make you feel like you could be somewhere in the Scottish Highlands!
Enjoy Sunset At Arthur's Seat 
From the abbey ruins, you can walk right over to Arthur's Seat, the last stop of the day. If you've been following along, you'll note that this is another one of the seven hills Edinburgh was built on that we will be exploring. What makes this one so interesting is that it formed over a dormant volcano! Arthur's Seat gives you the BEST view in all of Edinburgh, in my opinion, and it's the perfect spot to pack some sandwiches or grab some takeaway food and enjoy the sunset. You'll want to arrive here a couple of hours before the sun goes down if you plan on doing a lot of exploring and want to get some nice photos of the area. It will also be significantly warmer this time of day if you can make it. This is a stop during these three days in Edinburgh that you definitely do not want to miss!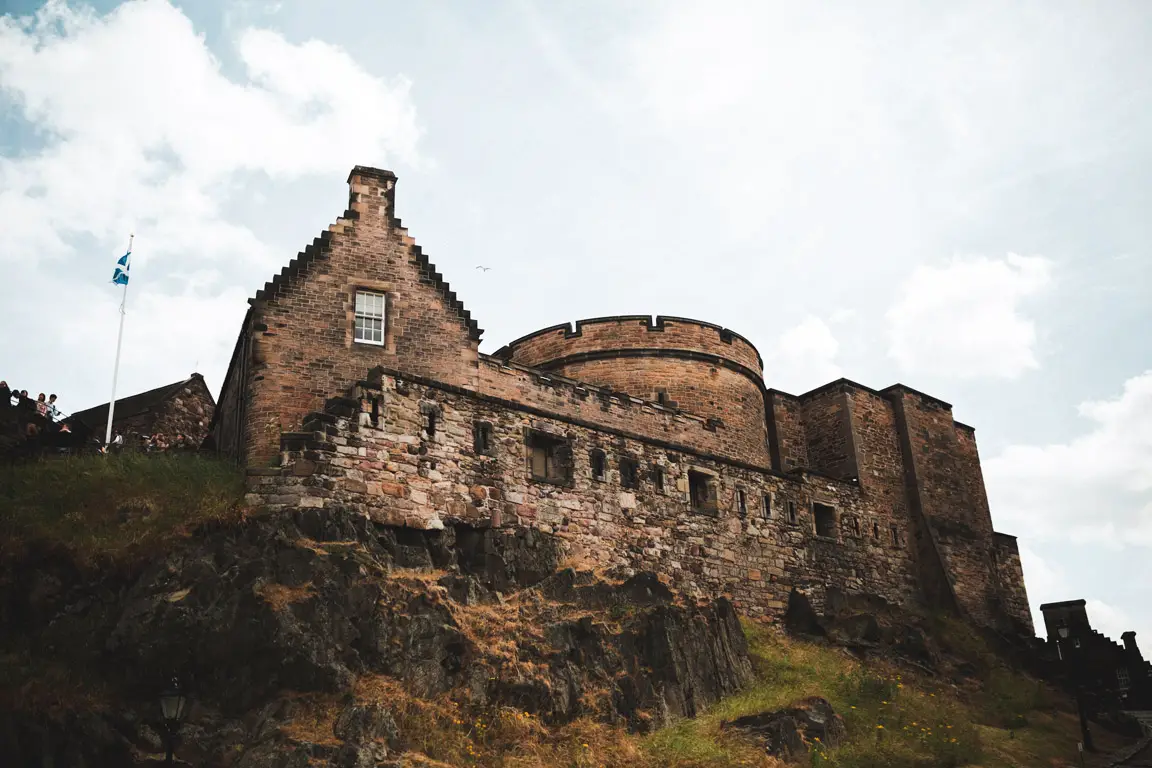 3-Day Edinburgh Itinerary
Day 3: The Heart Of The City
Your final day in Edinburgh is going to be a more relaxed day after the rendezvous of yesterday's adventure. I always like to keep a good balance of activities, so this day is going to be more at your own pace so you can prioritize the things you want to see since they're all in a central location. Of course, we are beginning our day with a lovely brew from a new, local coffee shop, Lowdown. This small shop has taken over the third wave coffee scene in Edinburgh and it's a true gem that is just being uncovered. Breakfast is your choice today, so if you found a cool little spot then go check it out, but my personal pick would be Loudon's. Trust me, you need to try the vegan chocolate pancakes because they are absolutely incredible. After you fill up, it's time to explore the heart of the city, Edinburgh Castle. There is no way you could have missed this gigantic castle looking over the Royal Mile and Grassmarket Street. I put this on your final day of the itinerary because you can easily spend half a day here learning about the history if you'd like. The next stop on the list is Dean Village. Around this time, your appetite is going to be calling, so stop in Holy Cow before heading off to the Royal Botanical Gardens of Edinburgh. To close your final day in this stunning city, you'll be wandering around the Scottish National Gallery, and finishing the night off with dinner at Nova Pizza and a movie at Edinburgh's oldest entertainment venue, The Cameo Picturehouse, that dates back to 1914.
Coffee At Lowdown
Get ready to get down at Lowdown Coffee. This is known as a modern coffee basement and was highlighted as "the best coffee in town" by the Sunday Times newspaper in Edinburgh! They recommend getting a hot brew to go and finding a comfy bench in the Princes Street Gardens that face Edinburgh Castle. Grab a brew here with a light bite to eat before you begin roaming around the best of the best of these three days in Edinburgh, Edinburgh Castle. If you happen to have a bigger appetite this day and want a full breakfast, I recommend Urban Angel or any spot that has piqued your interest that is on or near the Royal Mile. If you're not sure, the locals always know the best spots! Get to know someone new and ask around!
Relive Edinburgh Castle's History
As you've been navigating the city and wandering around Edinburgh, there is an extremely large chance that you have noticed the enormous castle overlooking the entire city. This is Edinburgh Castle. Honestly, I didn't know too much about the castle and I didn't quite know what to expect, but to make it easier for you all: expect loads of history and a TON of tourists. I was blown away at the sheer amount of people there was walking around this castle, so make sure you get there as early as possible and book your tickets online ahead of time. This way they will be cheaper and you can get in faster. I don't really consider myself a history nerd by any means, but I could have easily spent an entire day walking around the castle grounds. All of it was so fascinating to me and you can see The Crown Jewels of Scotland within the castle grounds which was honestly one of the main highlights of the entire experience (It's the crown, sword, stone (yes, a stone), and scepter that they use in the coronation of monarchs in Scotland). If I were to guess, they're worth a shit ton of money (emphasis on shit ton) and you can't even photograph them as you walk through, so make sure you don't miss them! I recommend getting an audio tour to guide you through the castle since they're only a couple of dollars and it'll give you TONS of information that you would have missed by only walking around.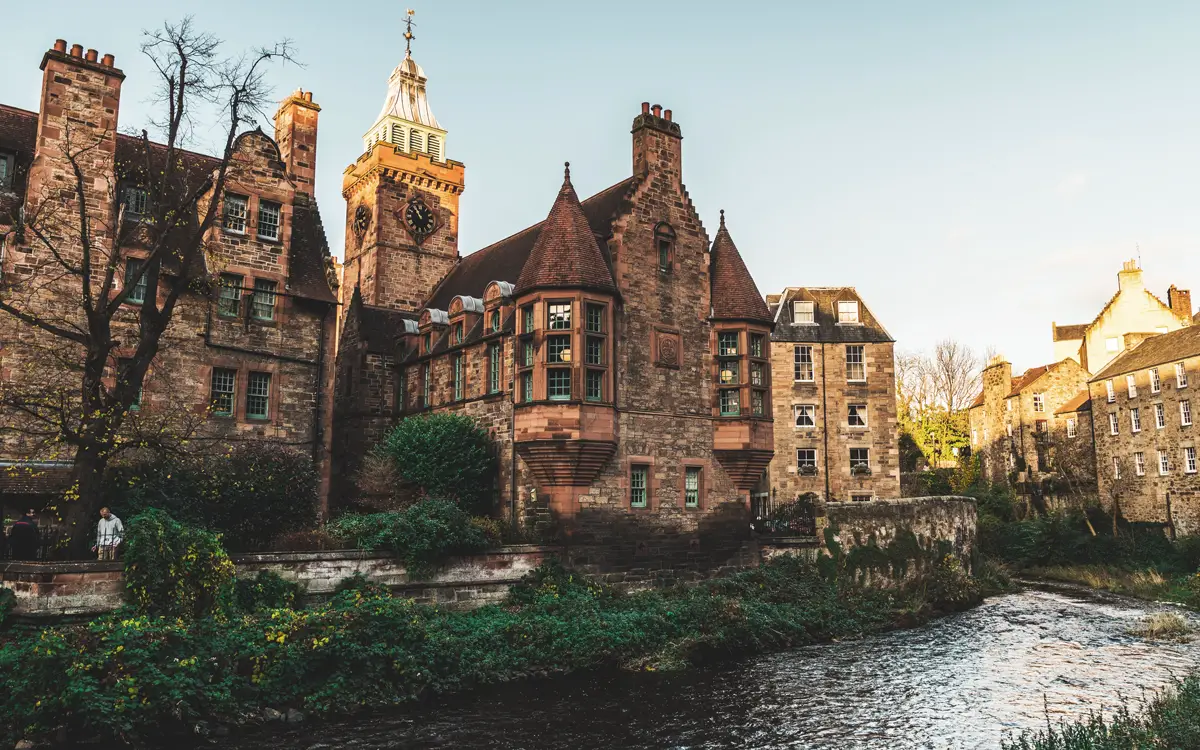 Dean Village
If it's your dream to wander around a beautiful fairytale-esque village, you're going to be stoked to explore Dean Village. While it doesn't have any shops or tourist attractions, the charm of this village makes up for it. As you walk, you may be able to hear the Water of Leith, which was a massive part of Dean Village hundreds of years ago. It used to have eight different mills since the twelfth century that were all powered by this single water source.
The name means "Deep Valley", and this little spot thrived for over 800 years until trade picked up and caused the residents to abandon it during the second half of the 20th century. While all this was happening, the New Town in Edinburgh was expanding and ended up swallowing this small village. Today, it makes for a great location for a peaceful, quiet walk through one of Edinburgh's many quaint villages. It's only a ten-minute walk from Princes Street and it's the perfect place to go if you want beautiful photos of Edinburgh and a break from all the tourists.
Notable stops here are the St. Bernard's Well for some eye candy, the Dean Village Cemetary, and the Scottish National Gallery of Modern Art. 
Lunch In Stockbridge
Lunchtime calls for a visit over to Stockbridge, right next to Dean's Village. There are two spots that I cannot recommend enough @pizza and Nok's Kitchen, however, there are plenty of restaurants to choose from along N W Circus Place. Other options here include sushi, a wine bar, Italian food, diners, and anything you can imagine just a short walk away!
Also in this area, is the most beautiful street in all of Edinburgh, Circus Lane. YOU MUST go and walk it to get some photos and experience the magic.
Royal Botanical Gardens Edinburgh
Botanical gardens are one of my favorite places to go in cities since I can simultaneously be in a concrete jungle and a real jungle at the same time. These gardens were founded in 1670 which fascinates me since they have been kept for hundreds and hundreds of years. You can walk around over 70 acres of greenery and see a stunning view of the Edinburgh skyline, so this is perfect if you want a peaceful stop away from the hustle of the city and enjoy some time in "nature". The Royal Botanical Gardens features a next-level herbarium (a collection of dried plant specimens usually mounted and systematically arranged for reference) that contains over three million species of plants from over 300 years of collecting. This is also another note-worthy photo spot since you feel as though you've traveled back in time while exploring these gardens.
Scottish National Gallery
Who needs The Louvre when you have the Scottish National Gallery? Okay, I kid. I kid, but really, this gallery is home to some of the finest fine art in the world from artists like Van Gogh, Monet, Cézanne, Edgar Degas, Leonardo da Vinci, Salvador Dali (my personal favorite), and hundreds, if not thousands of other notable artists from the Renaissance and onward. If you want to find some incredible works of art, The Culture Trip has a great article about 13 pieces of art that you cannot miss. If you're an art lover, you're going to love this place, and since it's the last major stop on this itinerary, you can take your time here and explore all around the rooms.
Enjoy A Movie At The Cameo Picturehouse
Finish up that scrumptious calzone for dessert, and head on over to The Cameo Picturehouse, the oldest entertainment complex in Edinburgh. It has almost, if not all its original decor and detailing which takes you back to the 1910s when this was built. They feature older and more modern movies and you can view the schedule here if you're interested. They only play a handful of movies at a time, so find something you've never heard of or a new flick you've been anticipating for months. You can go two ways with it: blast from the past or past meets modern. They have snacks, free wifi, and all sorts of other goodies that you can snack on during the movie. This is a great way to close off your final night in Edinburgh and get that last taste of history before setting off to the Isle of Skye or your next destination!
---
Where To Stay In Edinburgh
Use the map below to find the perfect place to stay in Edinburgh, or use my guide to the best hostels in Edinburgh if you're traveling on a tighter budget!


---
Where To Eat In Edinburgh
PIZZA | @Pizza or Nova Pizza
INDIAN FOOD | Mother India Cafe
THAI FOOD | Nok's Kitchen or Ting Thai Caravan
TRADITIONAL PUBS | The Last Drop, The Three Sisters, or Salt Horse
MEXICAN FOOD | Topolabamba or Bodega
UPSCALE SCOTTISH FOOD | Devil's Advocate
---
3 Days In Edinburgh Itinerary Overview
Day One
Enjoy A Full Scottish Breakfast
Explore The Royal Mile
Grassmarket Street + Square
Day Two
Explore Scott Monument
Explore Leith
Brunch + High Tea At The Dome
Hike Arthur's Seat for sunset
Day Three
Discover Dean's Village
Lunch In Stockbridge
---
A Map of The Best 3 Days In Edinburgh
---
LOOKING FOR MORE SCOTLAND TRAVEL RESOURCES? CHECK THESE OUT:
– The Best Time To Visit Scotland
– The BEST Scotland Packing List For Summer
– 50 Scotland Travel Tips For An Unforgettable Trip
– The Ultimate 10 Days In Scotland Road Trip Itinerary
– 10 Tips For Traveling Scotland On A Budget
– 72 Hours in the Isle of Skye
– Hiking The Old Man Of Storr: The Isle Of Skye's Crown Jewel
RESOURCES FOR VISITING EDINBURGH:
– The 8 Best Day Trips From Edinburgh You CANNOT Miss
– The 10 Best Hostels In Edinburgh For A Magical Stay
– The Best Coffee Shops In Edinburgh: 15 Cafe's You Can't Miss
– The 10 Best Mouth-Watering Vegan Restaurants In Edinburgh
– The Top 15 Places To Get A Vegan Breakfast In Edinburgh
---
WHAT IS YOUR FAVORITE CITY? SHARE WITH ME IN THE COMMENTS BELOW!

DID YOU FIND THIS 3 DAYS IN EDINBURGH ITINERARY USEFUL? SAVE IT ON PINTEREST!